It's time for the Holiday Store for Kids – a Springfield-Greene County Library Tradition! 
Kids love to shop for holiday gifts for others with their own money. That's why they love the Holiday Store for Kids, where they can buy fun and useful gifts for their family, friends and teachers. And everything is priced from 25 cents to $10. Kids from infants-age 18, and adults are welcome to help little ones shop at the Library Center and Library Station. 
 It's a Library holiday tradition, where kids can afford to shop! Kids will love to see how their shopping dollars stretch at the Holiday Store, where they can buy gifts for friends and every member of the family – even the four-legged ones – at kid-friendly prices. Most items are priced from 25 cents to $10, and we'll provide a checklist so they can keep track (and maybe practice a little math!) while they shop. The Between Friends Gift Shop staffers select fun and useful items all year and arrange the "stores" in the libraries. Children of all ages up to 18 are welcome to shop the wide variety of jewelry, plush toys, ornaments, pet gifts, décor and more! For more information, call the Between Friends Gift Shop at 417-883-6936. There is no tax on items bought at the Holiday Store, and proceeds help support children's programming and other library events throughout the year.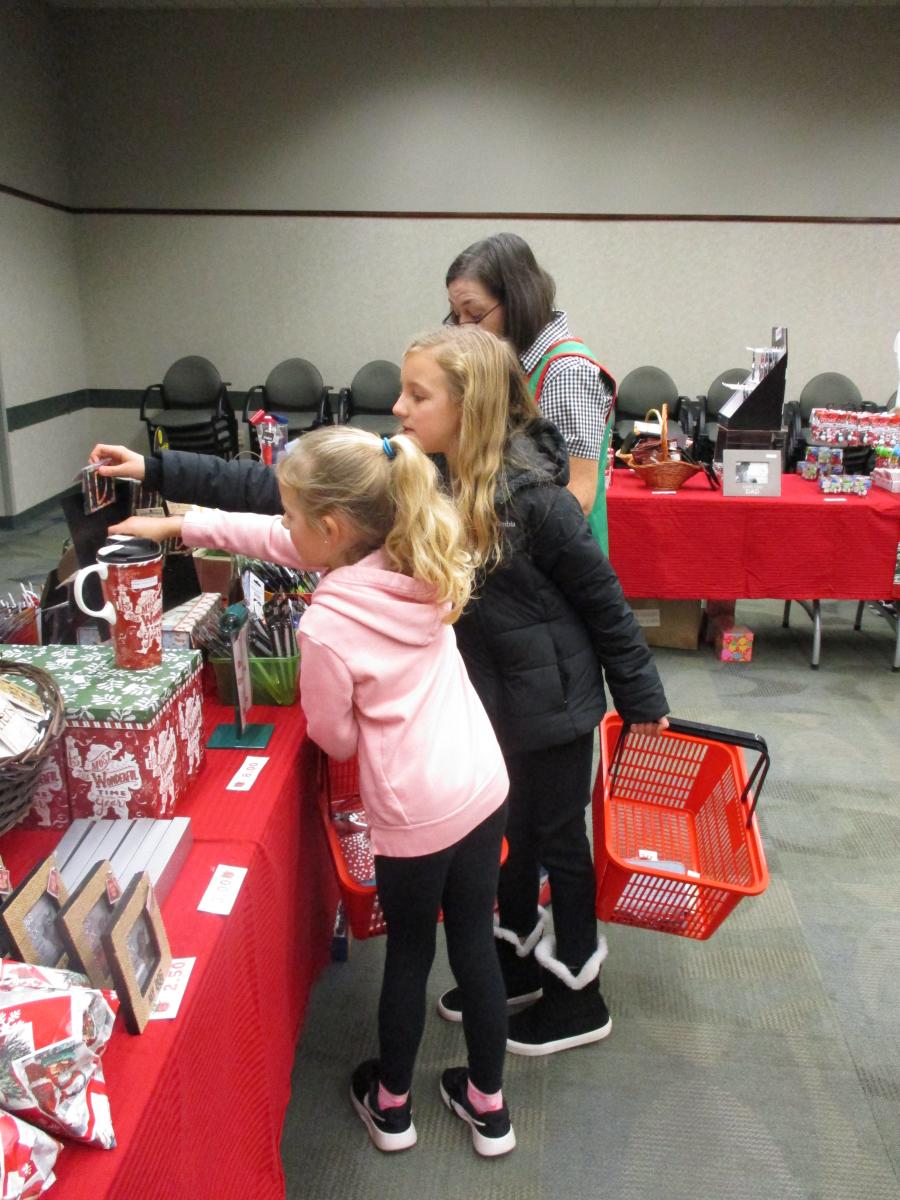 Photo courtesy of the Springfield-Greene County Library District
Schedule
December 3 9:30 a.m.-7 p.m. The Library Center auditorium
December 3 9:30 a.m.-1:30 p.m. The Library Station Frisco & Santa Fe Rooms
December 4 1-4 p.m. The Library Center auditorium
December 5 2:30-6:30 p.m. The Library Center auditorium
December 6 2:30-6:30 p.m. The Library Center auditorium
December 7 2:30-6:30 p.m. The Library Center auditorium
December 8 2:30-6:30 p.m. The Library Center auditorium
December 9 2:30-6:30 p.m. The Library Center auditorium
December 10 9:30 a.m.-7 p.m. The Library Center auditorium
December 11 1-4 p.m. The Library Center auditorium