They say breakfast is the most important meal of the day. Being a lover of all breakfast foods, I tend to agree! I believe breakfast food is the best kind of cuisine and should be enjoyed at all hours of the day. The Springfield area has quite a collection of breakfast spots. Join me on this journey of breakfast delights from Springfield and the surrounding area.
Billy Gail's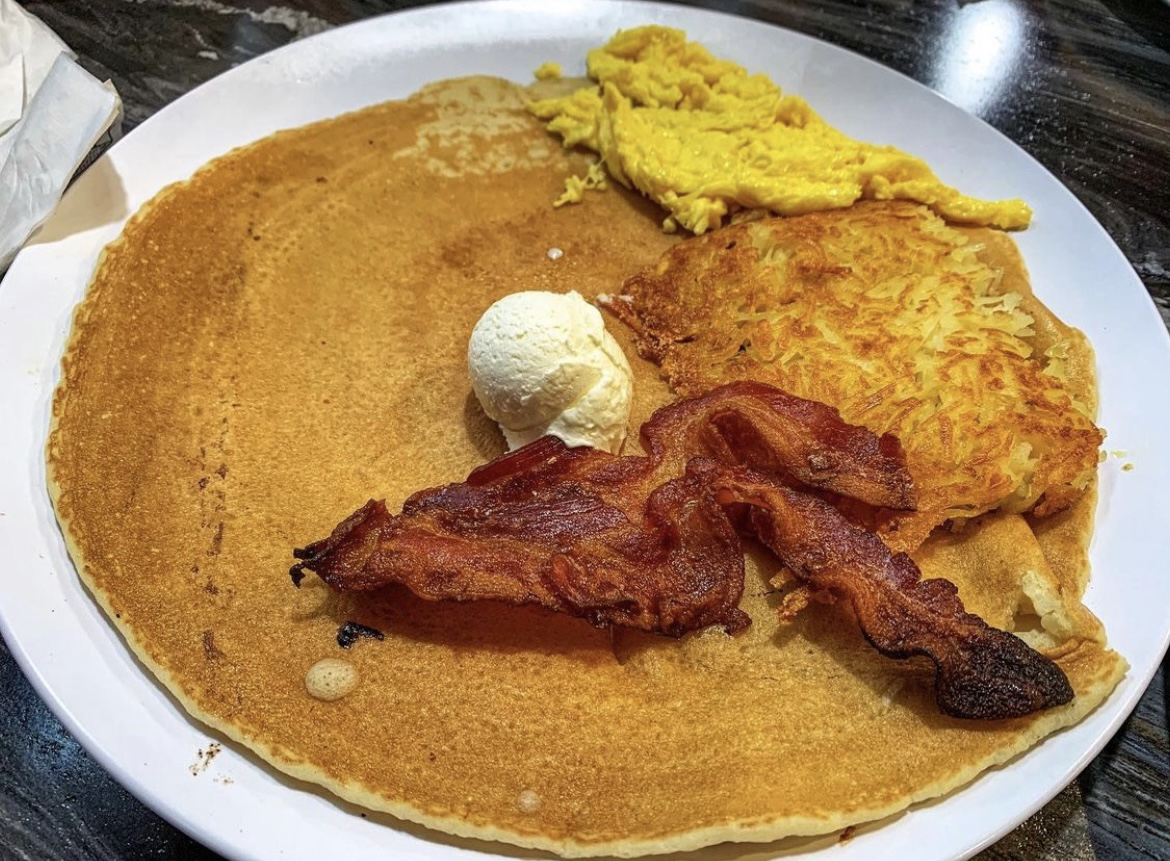 With one location in Ozark and two in Branson, Billy Gail's has established itself as a significant player in the breakfast game. Billy Gail's is cooking to order, huge portion-sized breakfast items, like pancakes that are so big they are put in pizza boxes. Or how about omelets made with a whopping five eggs? Trust me when I say this, you will not leave hungry when you visit Billy Gail's!
Address: 1882 W. James River Road, Ozark
Gailey's Breakfast Café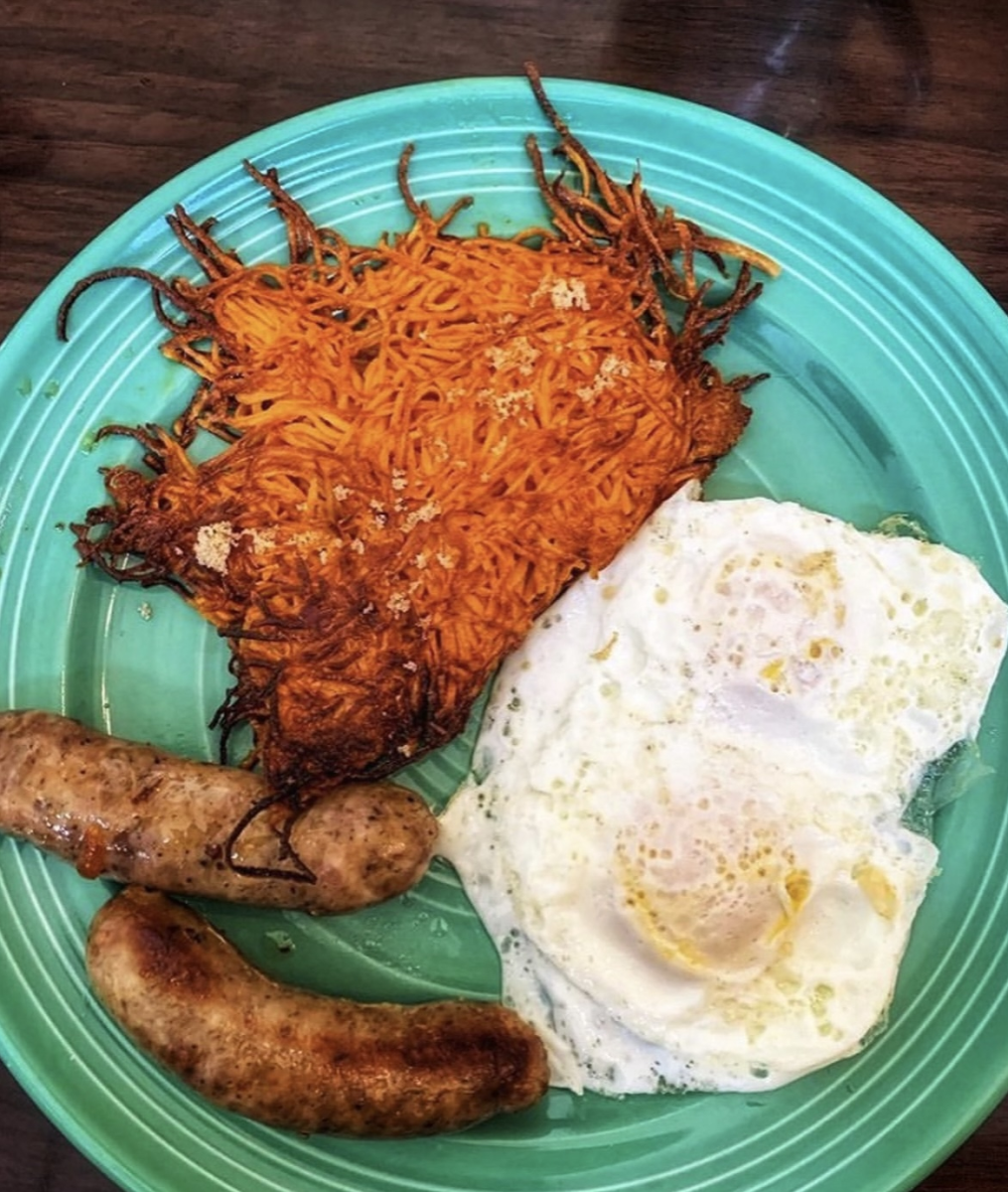 There is nothing like getting up early and heading into downtown Springfield to grab some real good breakfast food. Gailey's Breakfast Café has been one of my favorite spots for quite some time. You can get all the staple breakfast items, including biscuits and gravy, pancakes, steak and eggs and country fried steak. Plus, where else can you go where many menu items are named after the very people who order them? There is a reason we see a line of people waiting outside Gailey's quite often.
Address: 220 E. Walnut St., Springfield
Early Bird Breakfast Pub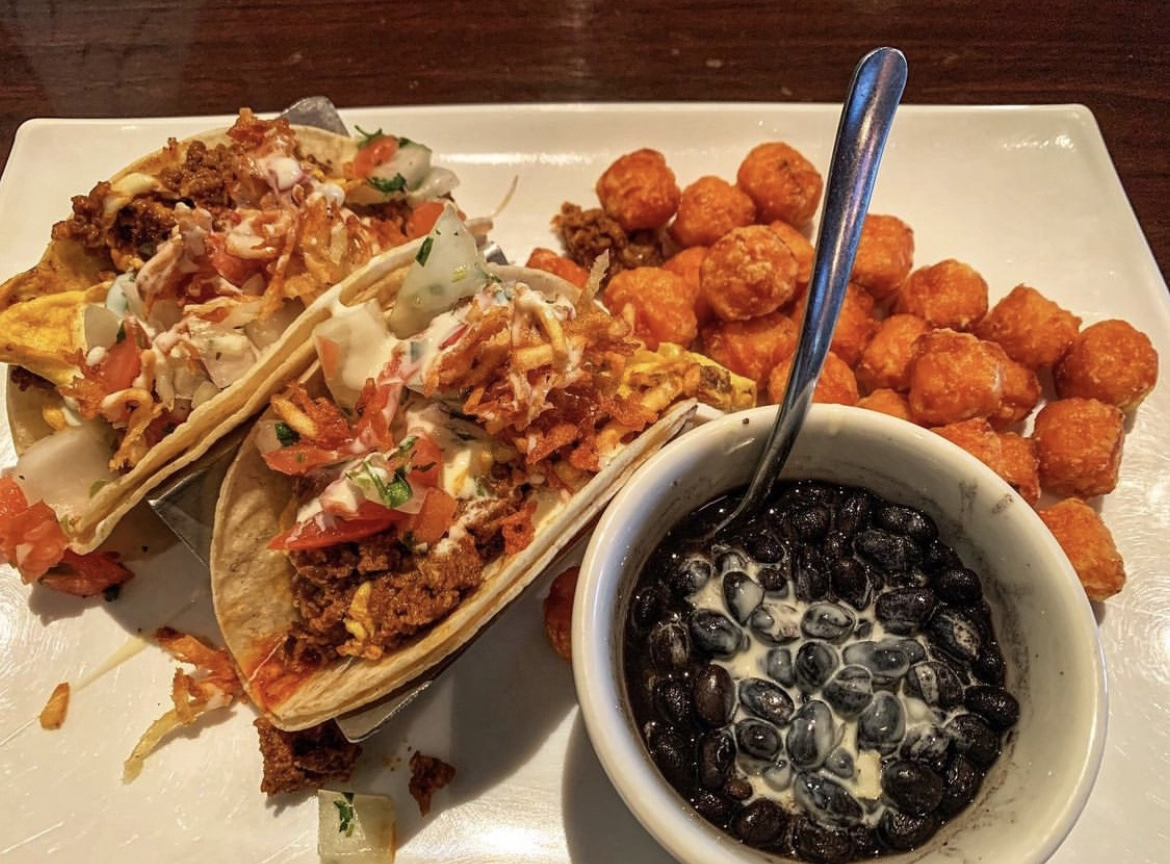 What do you get when you combine waffles, loaded oats, and corn beef hash with mimosas and bloody Mary's? You get Springfield's only breakfast pub, Early Bird Breakfast Pub. I love going to Early Bird for the great selection of breakfast items, some of which you can't find on other menus in town such as The Hawaiian, which is scrambled eggs with spam, cheddar, and green onions. How about ordering some breakfast tacos with a side of those tasty sweet potato nuggs? Eat, drink and be merry any and every time you visit the Early Bird Breakfast Pub.
Address: 1717 E. Cherokee St., Springfield
Roots Coffee Bar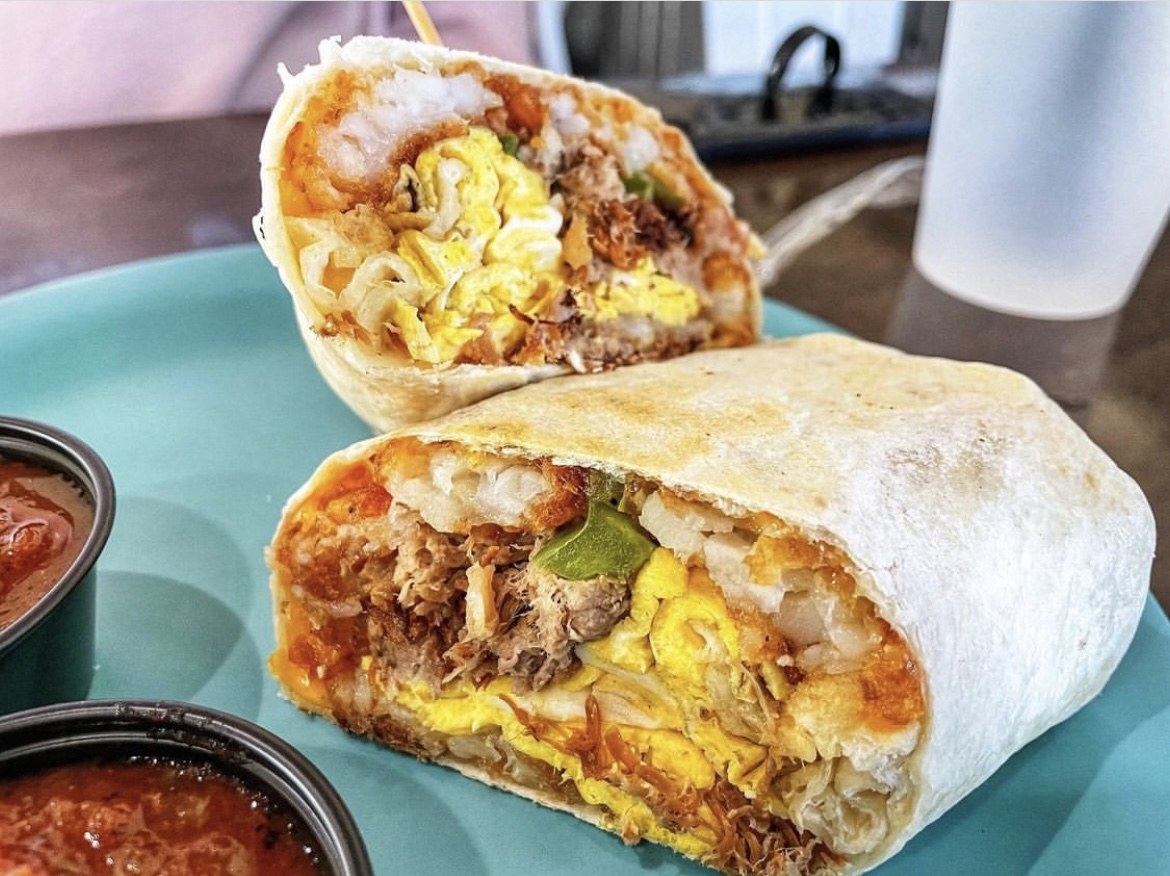 You know what goes best with breakfast? Hot coffee and lots of it. Roots Coffee Bar is an excellent establishment to get caffeinated at, but also enjoy some tantalizing breakfast items as well. You can get a great selection of scones and other pastries, as well as breads that are on special each day. But my favorite must be the breakfast burrito. You can get it filled with either sausage, pecan smoked shoulder bacon, pulled pork or even meatless. I like to get the pulled pork with scrambled eggs, bell peppers, crispy tater tots and cheddar cheese, all wrapped up in a warm tortilla for you to enjoy.
Address: 1645 W. Republic Road Ste G, Springfield
Morning Day Café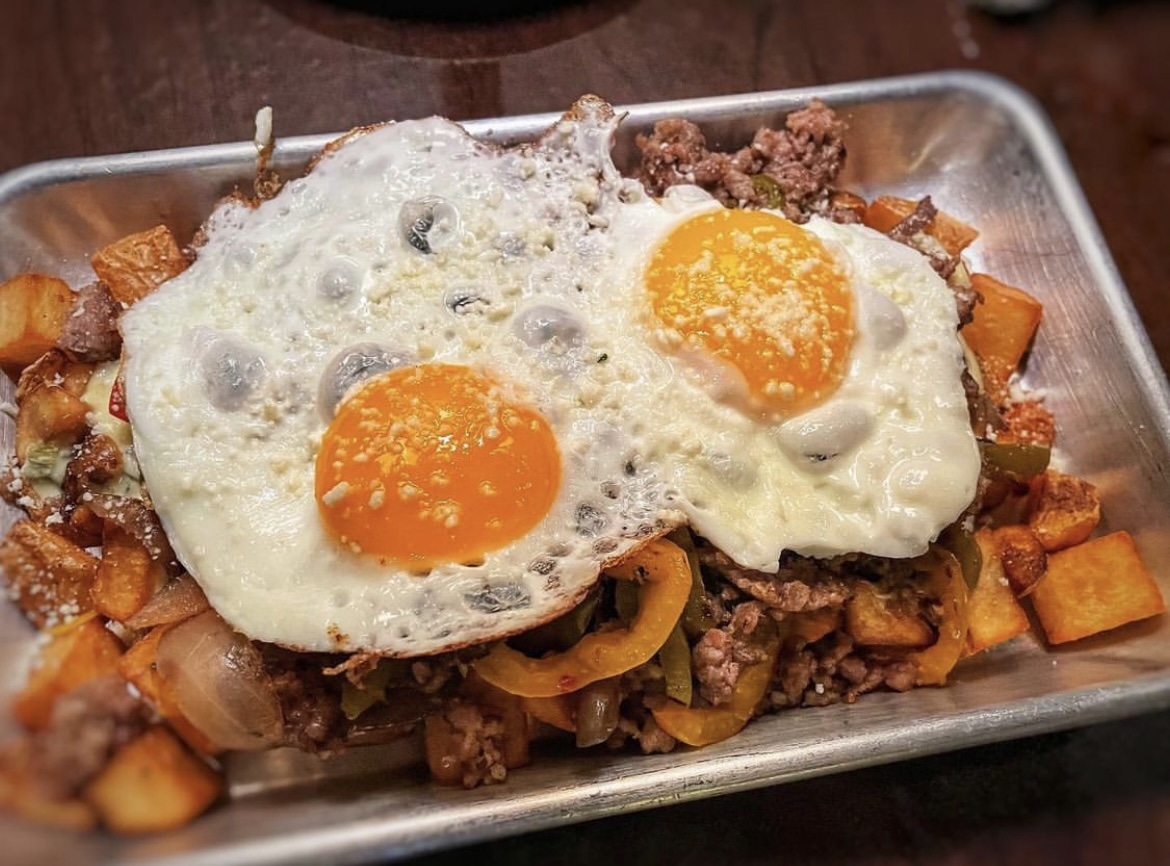 Scrambled egg rolls, breakfast nachos, pulled pork poutine, and a breakfast chimichanga, all can be found at Morning Day Café in Nixa. The amount of creativity that has gone into the menu at Morning Day, is enough to keep me coming back weekly to try a new item each time. Plus, on Sunday, it's brunch day. This means, drink specials, live music, and some of the best dang coffee one can find. They also have a fully vegetarian menu available on request. You can get a quinoa bowl, avocado toast, or a parfait with house-made granola! 
Address: 105 S. Main St., Nixa
Simply Baked by Chandler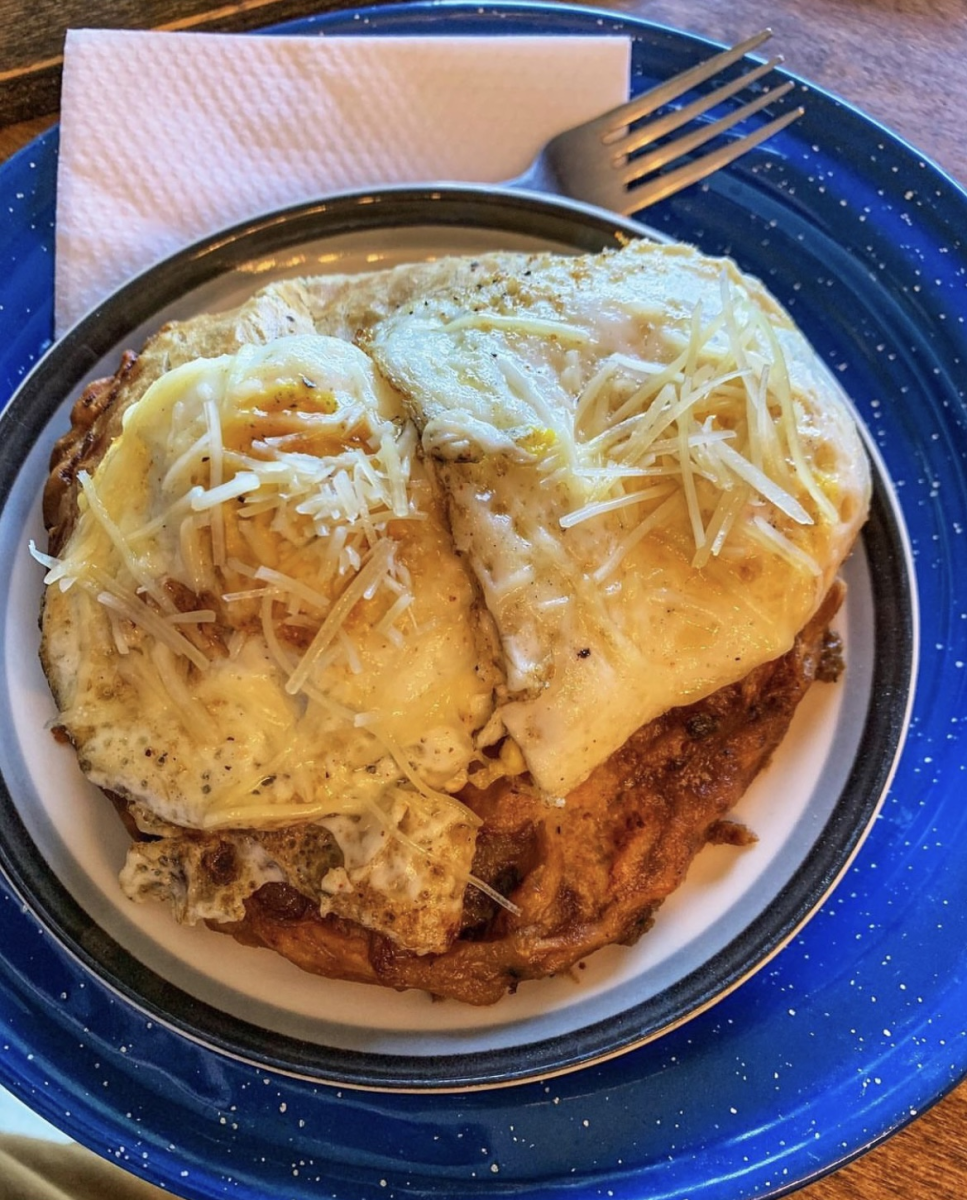 Who is up for a road trip? We're going to hit the road and head south to Kimberling City to a bakery that is making some of the best breakfast hand pies you can get…well, your hands on! Simply Baked by Chandler is a bakery making everything by hand, in-house, daily. You can pick up a chorizo and egg with cheddar hand pie, then have a fried egg put on top for the ultimate comfort breakfast dish. They are also baking muffins, scones, fruit pastries, and cinnamon rolls, which are all excellent.
Address: 12056 MO-13, Kimberling City
Dani's Flour Pot Bakery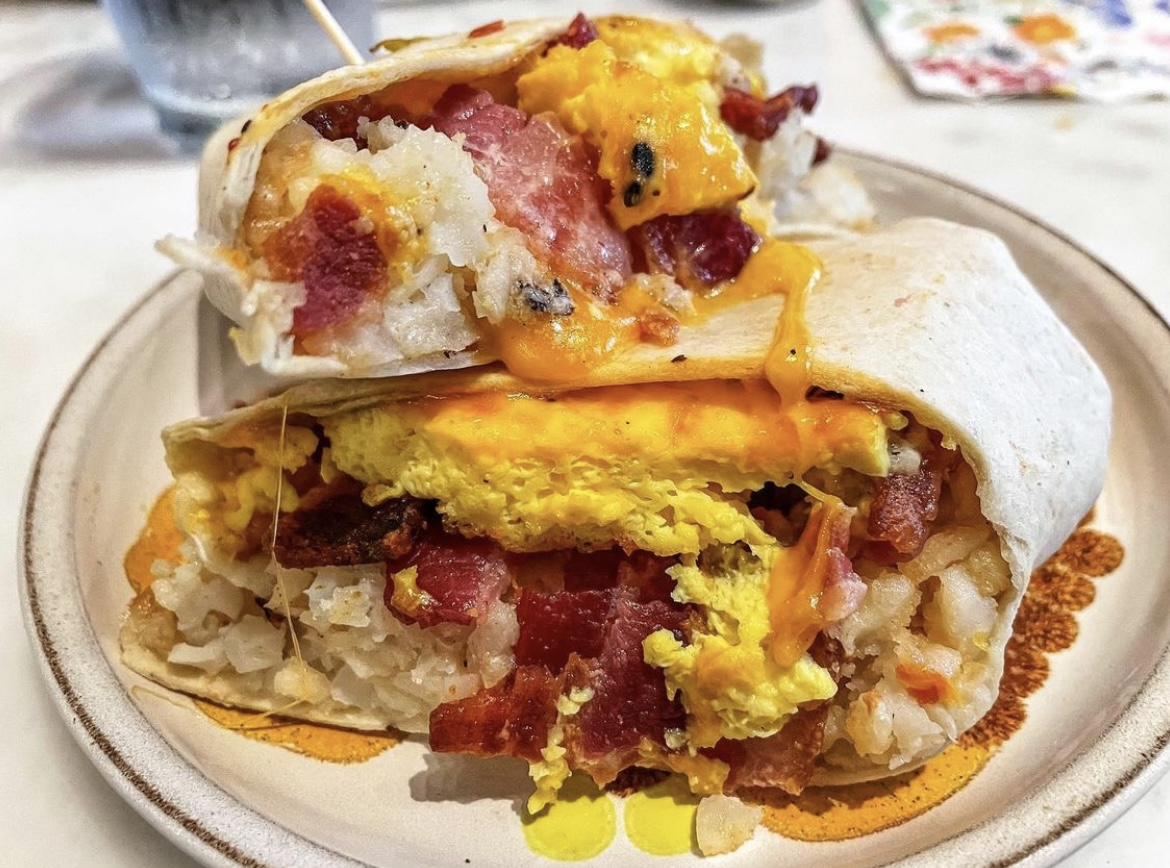 Would you like to have breakfast tacos made from pancakes and filled with sausage links and scrambled eggs? If you answer yes to this question, then you need to head straight to Dani's Flour Pot Bakery inside The Royal Music Hall. Dani is cooking some of the tastiest breakfast options a person can get in the Ozarks area. Savor pancake breakfast tacos named Pac-os, classic biscuits and gravy, breakfast burritos, big slices of quiche and a whole slew of breakfast sandwiches. When you combine the great atmosphere of the Royal, and the delicious menu from Dani, it is an all-around culinary delight.
Address: 1427 E. Cherry St., Springfield
Missouri Mike's
It's no longer just barbecue for the crew at Missouri Mike's. The MO Kafe is open for business and serves up all your favorite breakfast and brunch items. You can get either sweet or savory on the breakfast menu at the newest location of Missouri Mike's at Battlefield and Glenstone. The Zoey is homemade challah bread French toast covered in cream cheese, bananas, caramelized rum sauce, fresh berries, and powdered sugar. Or if you want to stay on the savory side of life, do as I do and order the classic chicken fried steak and eggs. Make sure you order a side of the biscuits and gravy to experience the delicious smoked sausage gravy.