Being a foodie and doing foodie things, I am always game for trying new foods or new restaurants. But there is something about Mexican food that is always calling to me. It doesn't take much convincing to get me in front of a plate of tacos or devouring a big ol burrito! So come with me as we traverse just a sample of the delicious Mexican food we have here in southwest Missouri.
Tacos from Mundos Latin Kitchen & Bar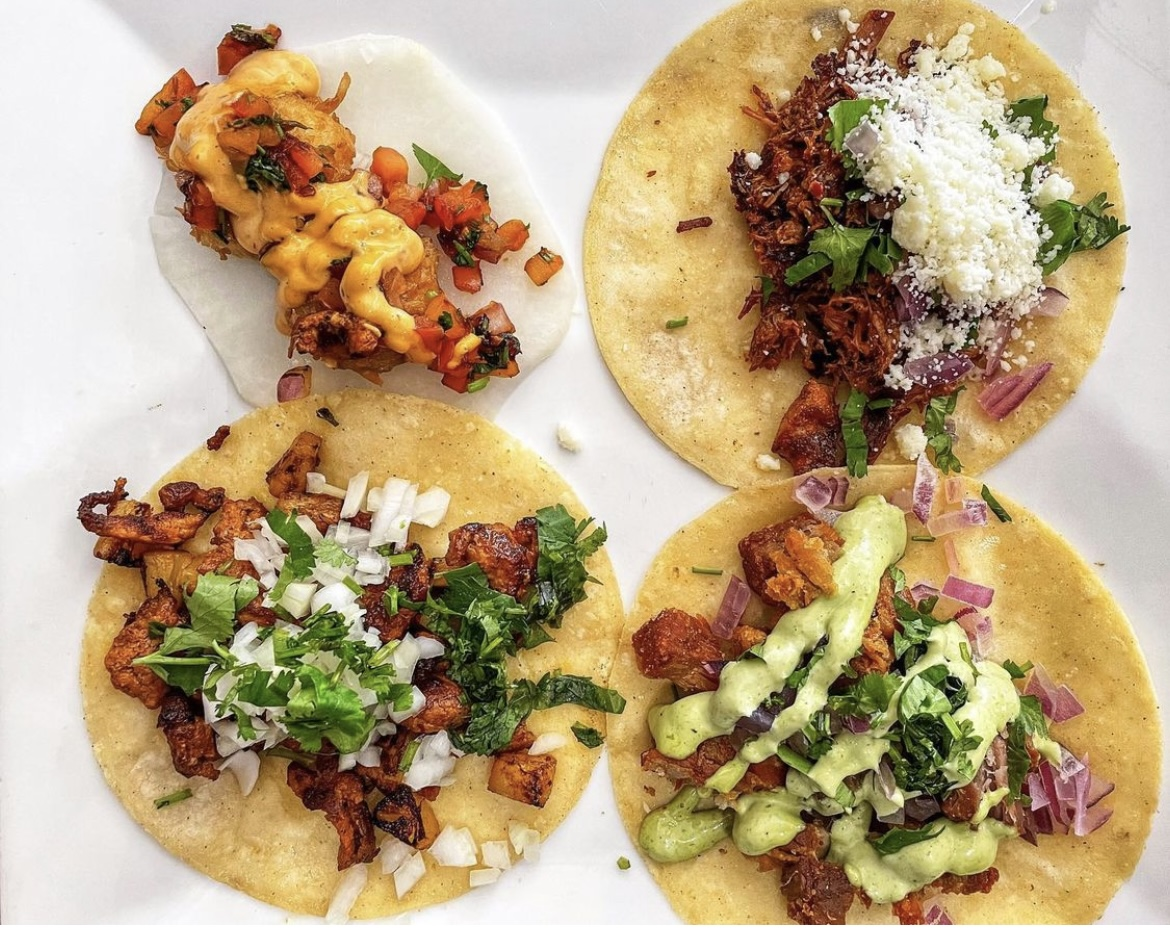 Located on the northern end of Ozark, Mundos has quite the menu when it comes to Mexican food. But what I love, is the variety of tacos they have on their menu. They have 12 different street tacos on the menu, that run for $3.50 each. You can order a seafood taco that is topped with either shrimp, tilapia or mahi. Then they pile on pineapple, Pico de Gallo, Mexican coleslaw, and chipotle sauce. Want something that is more on the turf side of things? No problem! Grab the crispy pork belly taco that is topped with red onion, cilantro, and a cilantro sauce. Now if you really want to try something new, order the Jicama taco! In place of a corn shell, they use sliced piece of jicama and fill it with either coconut breaded chicken or shrimp, Pico de Gallo, and chipotle sauce. It is truly a refreshing take on a street taco!
Address: 5493 N. 17th St, Ozark
Burritos from Brothers Tacos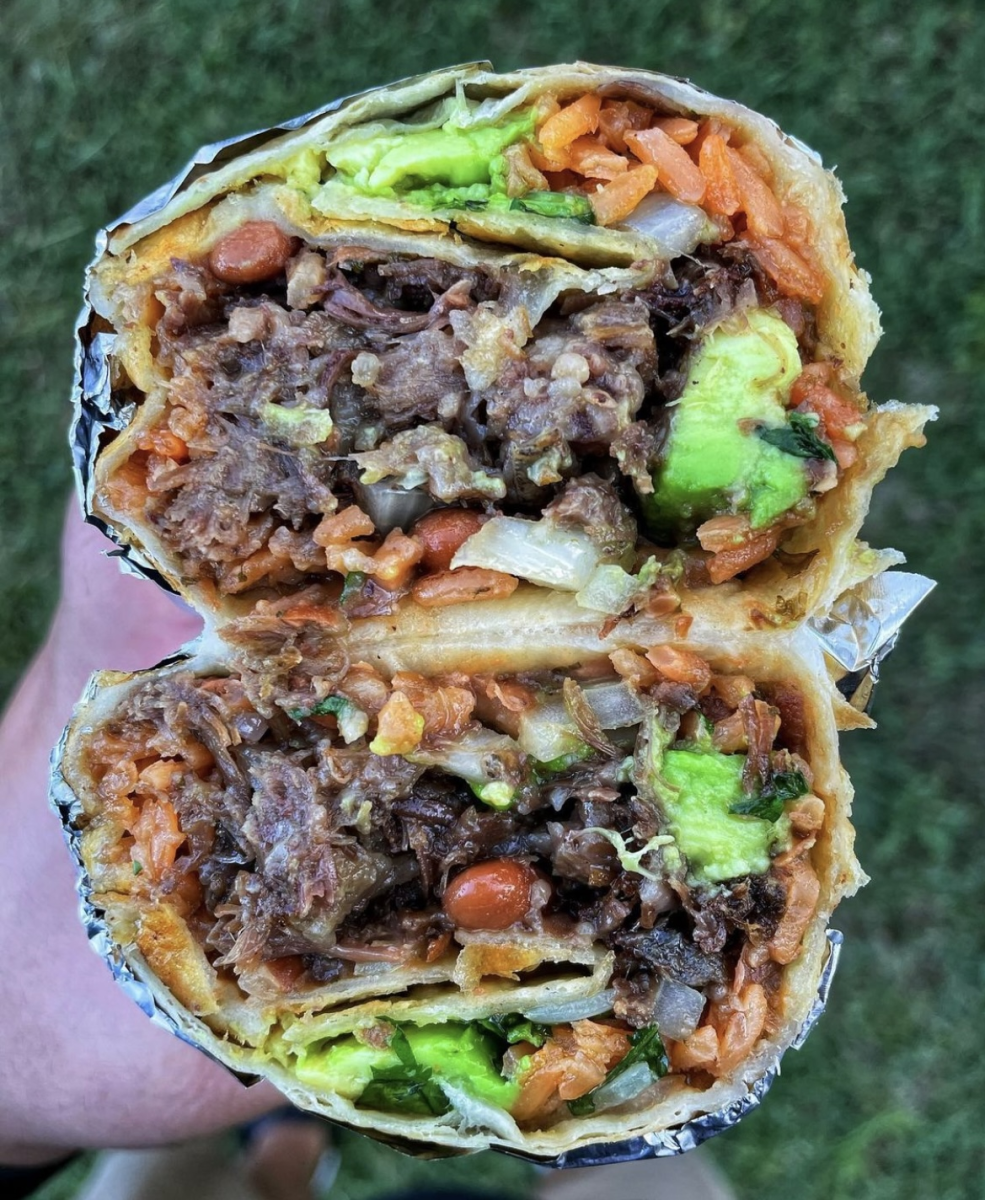 You know what is better than one location serving great Mexican food? Having two locations serving up great Mexican food. Brothers Tacos has a brick & mortar location in Ozark and a food truck in Springfield. Let me tell you something folks, brothers Jonny, Luis, and Fidel are offering some tasty ingredients for the burritos they are selling. Chorizo, asada, barbacoa are just some of the meats you can order. You can also get a vegetarian burrito that is filled with mushrooms, bell peppers, onions, and rice. If you aren't in the mood for the handheld edition, you can get your burrito smothered. They will cover your burrito in a tasty red sauce and top it with avocado, lettuce, onions, and sour cream. Whichever way you take your burrito, you are making the right choice with Brothers tacos!
Address: 519 N. 21st St., Ozark and 3114 W. Sunshine St., Springfield
Torta from Tacos El Champu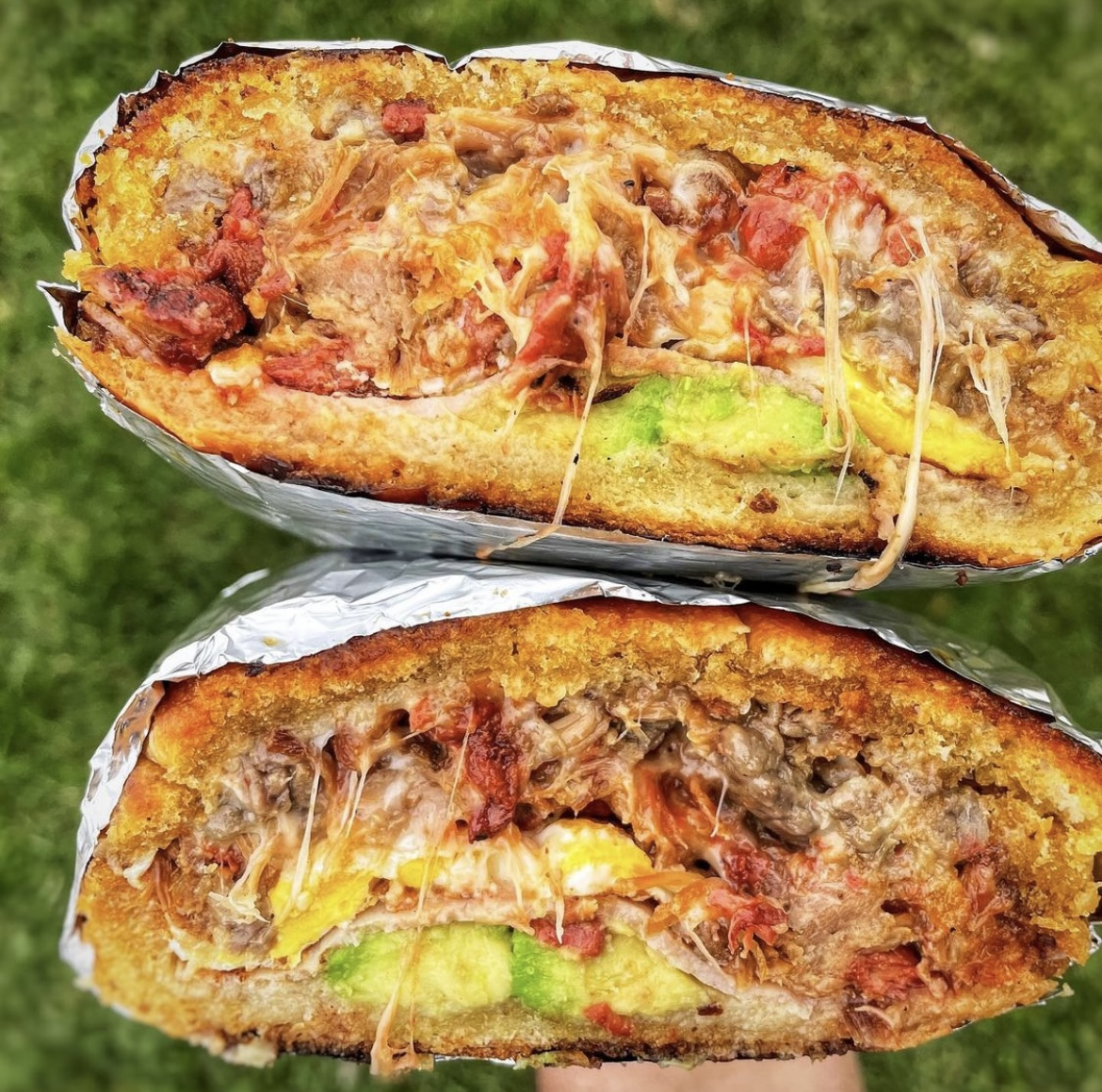 I have eaten my fair share of Mexican foods, but one item that I can't believe I waited so long to try is the torta. A large sandwich on some of the softest bread I have ever had. They come filled with a variety of meats and usually have plenty of cheese and avocado as well. One torta stands out amongst the rest, the real MVP of the torta game! I am talking about the Torta Cubana from Tacos El Champu. This hunka burning love comes with three different types of meat. Pork, steak, and ham. Then they add cheese and avocado, THEN they add the Pièce de resistance…. the fried egg! When you bite into the torta cubana and that runny yolk spills out, it just elevates an already perfect sandwich! Trust me when I say, you must order this torta asap. Tacos El Champu has two locations in Springfield.
Address: 2322 S. Campbell Ave., Springfield and 1342 W. Sunshine St., Springfield
Pozole from Cesar's Old Mexico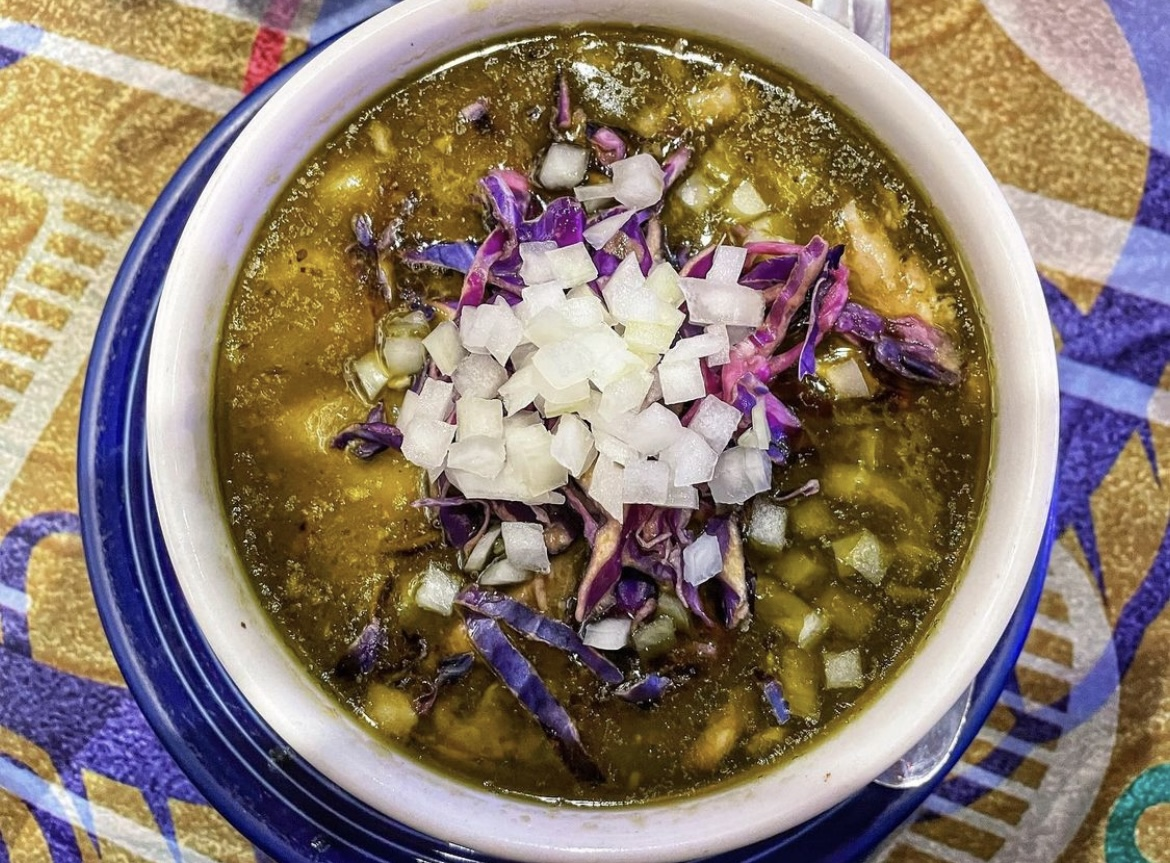 Nothing warms the soul like a large bowl of soup, but nothing else soothes a hangover like a big bowl of pozole! Cesar's Old Mexico has a sprawling menu offering classic Mexican fare, even serving El Salvadorian pupusas. But on Fridays and Saturdays, that's when they are serving, as they call it the "hangover soup" pozole. They offer a Verde pozole that is filled with tender pork, hominy, but also topped with raw chopped white onion and a good helping of crunchy purple cabbage. The soup has such great flavor from the cooked-down pork, with the soft hominy. Adding the raw onion and cabbage adds great texture to each bite. This is hands down one of my favorite items on their menu, and hard not to order every time I visit.
Address: 2627 E. Sunshine St., Springfield