The original Bass Pro Shops® Outdoor World® in Springfield is a paradise for outdoor-loving enthusiasts. This 500,000-square-foot store is the number-one tourist attraction in Missouri enticing over 4 million people to visit every year. The Grandaddy of All Outdoor Stores® is full of immersive shopping fun, offering visitors one of the largest assortments of outdoor gear, apparel and gifts under one roof. Leave the city behind as you enter this massive outdoor shopping mecca that lets you experience the outdoors indoors. Walking through the front doors feels like you're stepping into the heart of the Ozarks. Explore the store's freshwater aquariums and cascading indoor waterfalls high-lighting Missouri's native creatures, complete with educational sessions on native fish.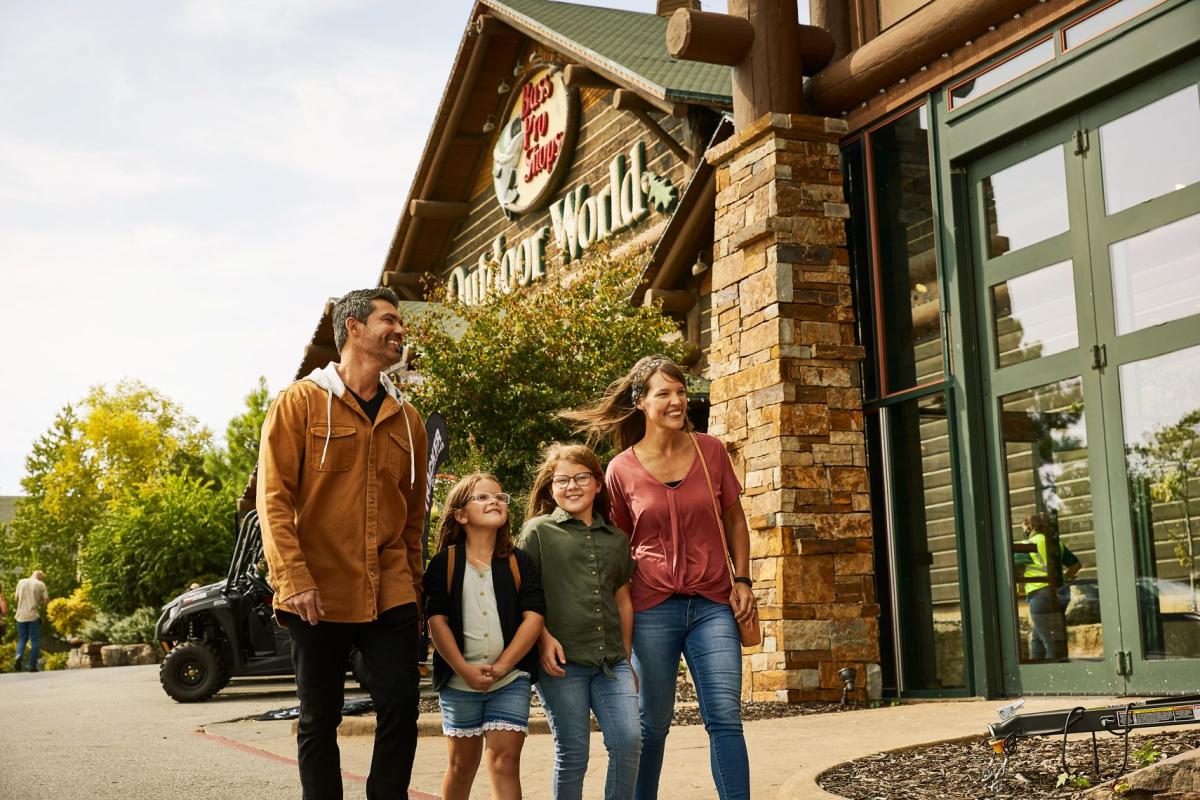 Marvel at the wildlife, such as alligators and turtles, living in the in-store swamp. Gun experts and hunters can head to the archery and shooting ranges to test their new purchases. Get your blades sharpened while you browse through an extensive collection of knives at the knife shop. If you get hungry or thirsty, there's no need to leave the store. A full-service restaurant and snack bar full of fudge and goodies await on the first and second floors. Don't miss the daily fish feeding shows at 10 a.m. and 3 p.m. Saturday and Sunday in Uncle Buck's Auditorium. Watch as divers feed the fish and present an educational seminar on native Missouri fish and other creatures. Shopping is just the first part of the experience and just one component of the store. An array of museums, attractions and one-of-a-kind artifacts make Bass Pro Shops® a "must-see" when you visit the Ozarks. Additional attractions and experiences include:
Hemingway's Blue Water Cafe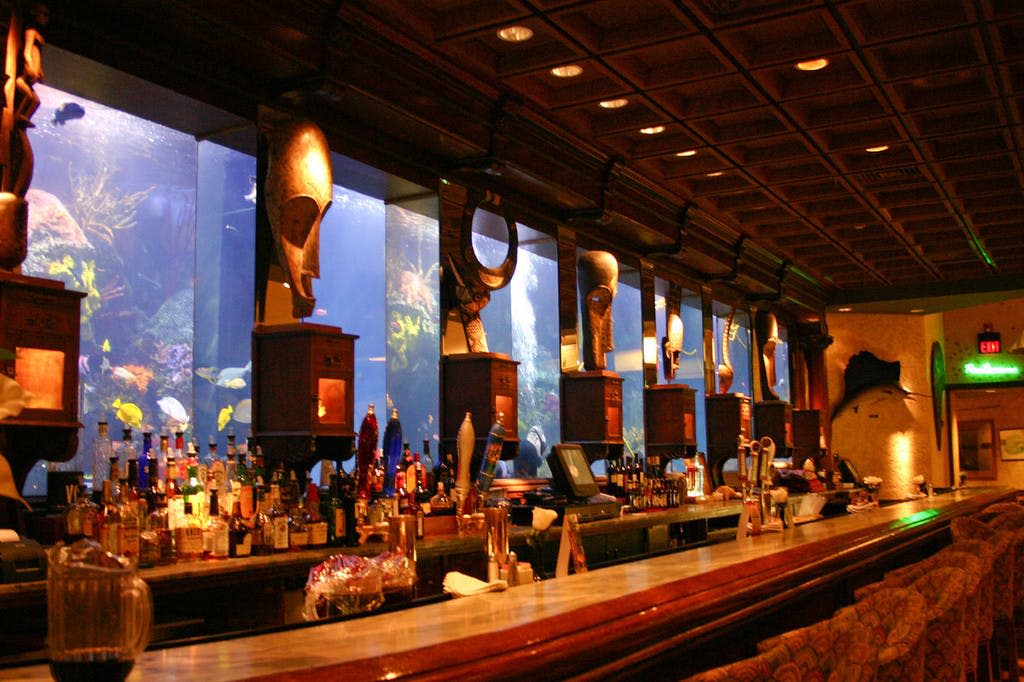 A captivating full-service restaurant inspired by American author and saltwater fishing legend Ernest Hemingway – avid sportsman and pioneer of big game fishing.
National Archery Hall of Fame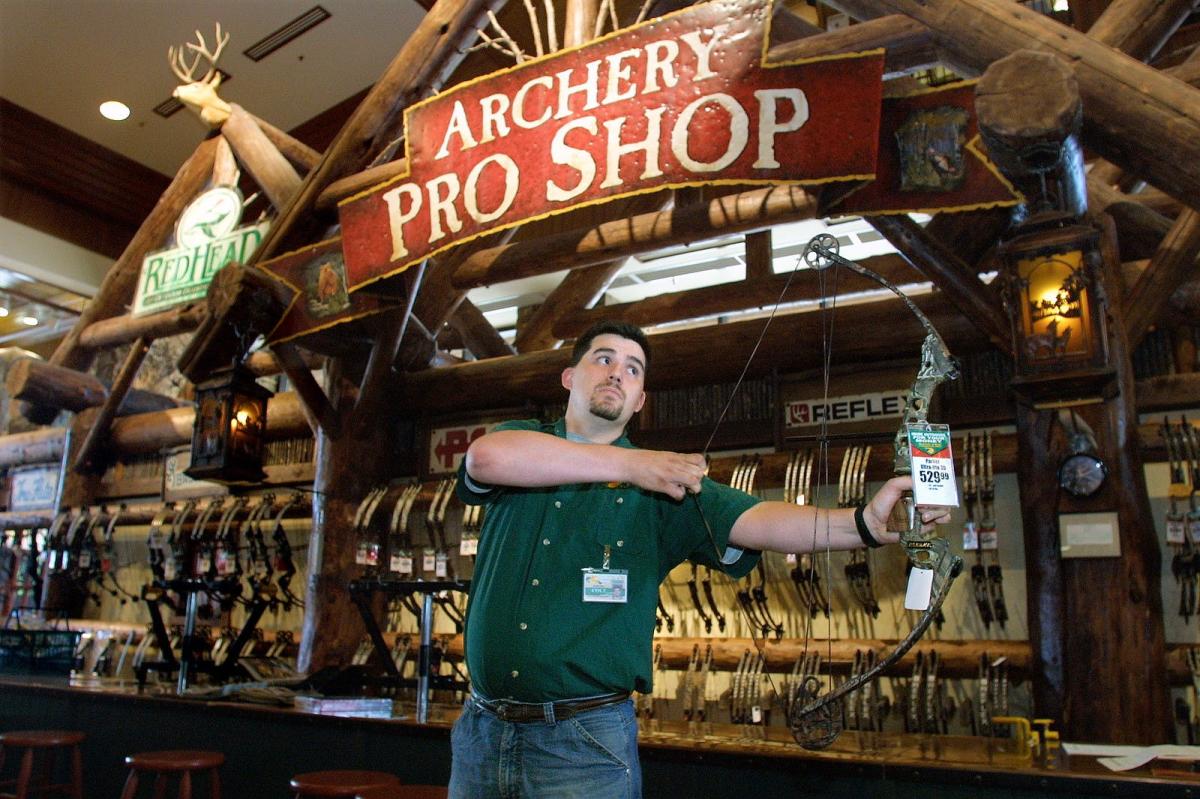 This free experience preserves the sport's history and tradition in the United States. The hall showcases more than 1,500 artifacts, including a handmade bow created by Native American Apache leader Geronimo.
The Fine Gun Room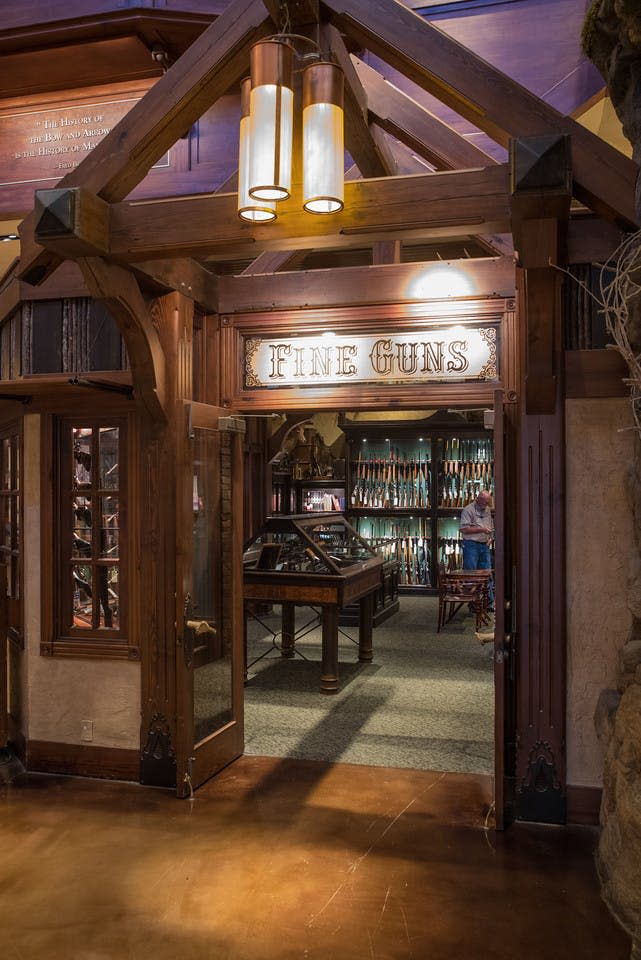 Available at only a handful of Bass Pro Shops® in the country, The Fine Gun Room has some of the oldest and most expensive guns in the store, some selling as high as $90,000 to avid collectors.
National Rifle Association Sporting Arms Museum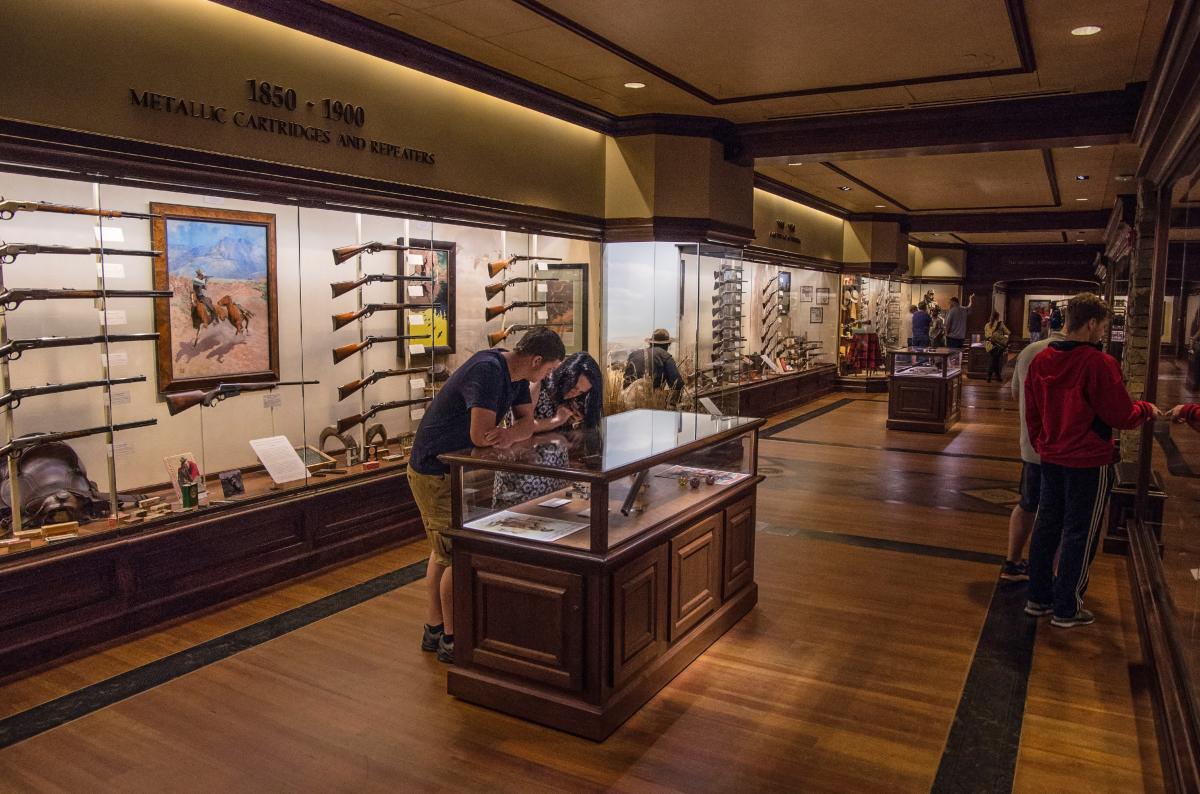 A free exhibit dedicated to chronicling the development and evolution of firearms in America from pre-Colonial times to present-day. The museum is home to a premier collection of sporting arms in the world featuring legendary items like Teddy Roosevelt's hunting rifle.
Wonders of Wildlife National Museum & Aquarium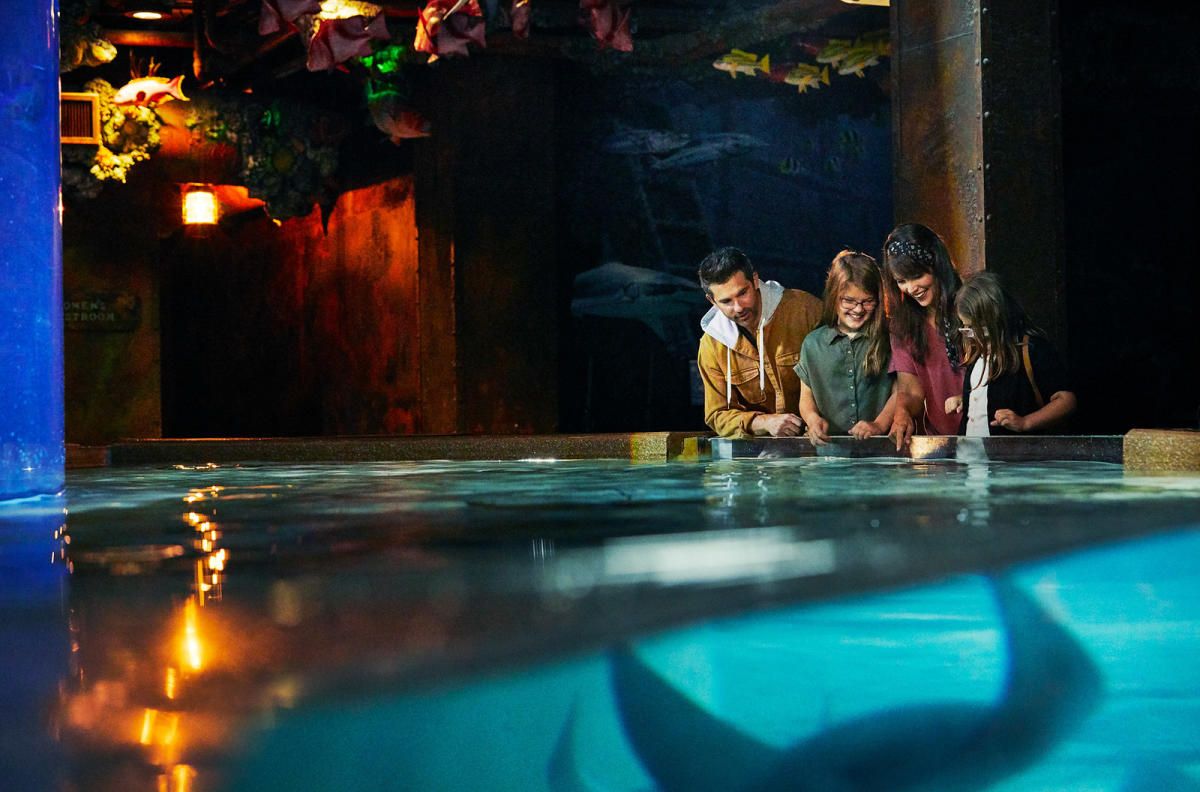 This world-class, enchanting fish and wildlife attraction features 35,000 live fish, reptiles, mammals and birds, and 1.5 million gallons of water.
Bass Pro Shops® Motorsports Museum
The free Motorsports Museum in the store features a variety of racing memorabilia, such as fire suits, helmets and racing collectibles. Visitors can get an up-close look at the actual cars used in races, such as the champion No. 3 car Dale Earnhardt drove for his Daytona 500 win in 1998.
John A. and Genny Morris Conservation Education Center
This 50,000-square-foot space houses the Wonders of the Ozarks Learning Facility School. The WOLF School is a comprehensive learning experience that serves as a national model for outdoor education. 
The White River
Conference Center, an elaborate banquet space with a signature wilderness atmosphere ideal for special events of all sizes, is also in the center.