Springfield has become a great melting pot when it comes to cuisine from all over the globe. Take a trip around the world at area restaurants and food trucks that cook up delicious international dishes right here in the Ozarks.
Asian Cuisine
Cashew Chicken at Leong's Asian Diner
For American-style Chinese, Leong's Asian Diner (1540 W. Republic Road, Springfield) is famous for being the creator of Springfield-style cashew chicken. The Leong family has served up delicious Asian dishes for almost 60 years.
For authentic Thai, Rama Thai Café (1129 E. Walnut St., Springfield) is one of the coziest restaurants using traditional recipes to make some of the best Thai food you will find in the area.
The first Korean BBQ restaurant in Springfield, Bawi (4121 S. National Ave., Springfield) immerses you in the authentic experience of grilling Korean meats at your table. From beef bulgogi and short ribs to calamari and pork belly, Bawi will satisfy all your Korean BBQ cravings.
When you are craving chicken and lamb curries, vegetarian entrees or tandoori specialties, Taj Mahal Indian Restaurant (1250 E. Republic Road, Springfield) has you covered. With over 90 items on the menu, there's something for everyone to enjoy.
Japanese Cuisine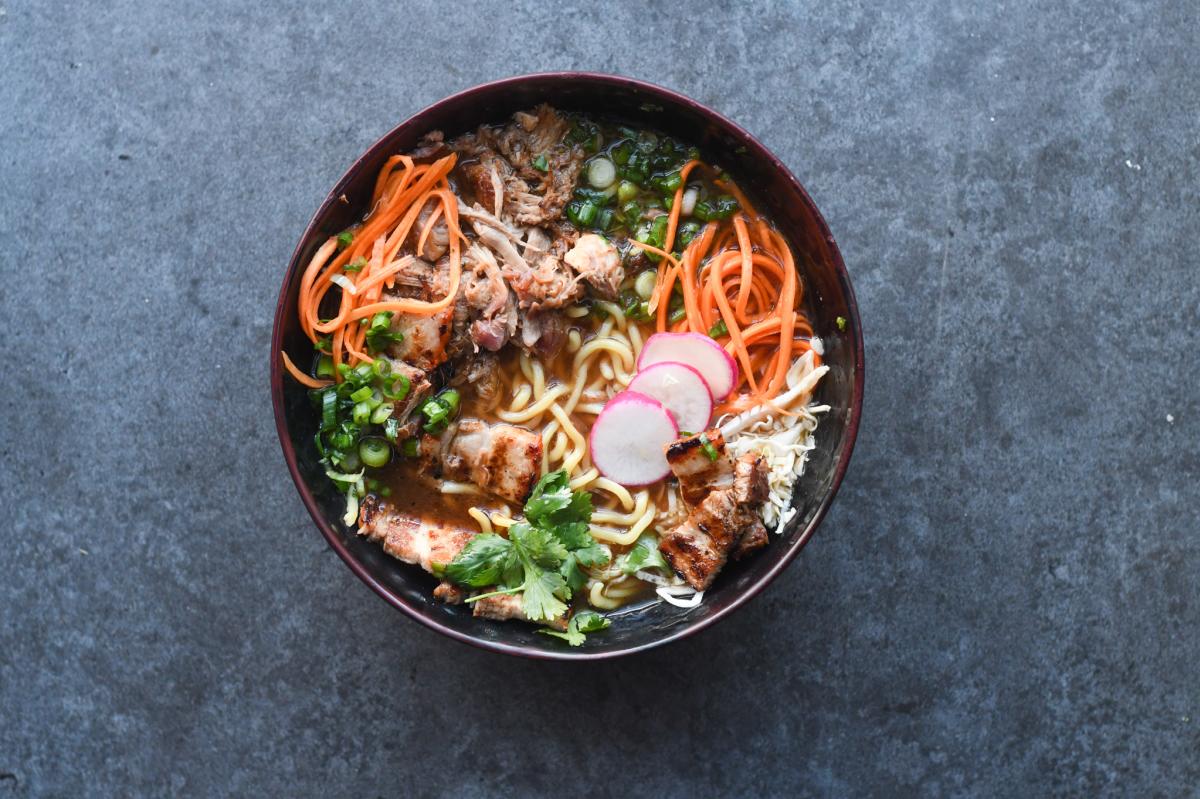 Karai Ramen + Handroll
An experience you will never forget, is what you can expect when enjoying a meal at (3044 S. Fremont Ave., Springfield) Haruno Japanese Sushi Bar and Grill. With over 30 types of sake, a midnight sushi bar and live music, Haruno is a must try!
In the heart of downtown (306 S. Campbell Ave., Springfield), Kai after Dark has a menu that can tame even the pickiest of taste buds. Seafood yakisoba, chilean sea bass, and tamago nigiri are just a few of the great items they offer.
Nothing quite soothes the soul like a large bowl of ramen. Karai Ramen + Handroll (640 W. Republic Road, Ste 100, Springfield) is offering seven different versions of ramen, plus a large sushi menu, as well as a cocktail menu that guarantees you will have a great time when you visit.
With the only floating sushi bar in Springfield, it's no wonder Nakato's Japanese Steak House (2615 S. Glenstone Ave., Springfield) is a local favorite. You can enjoy a meal prepared by one of their master chefs at the hibachi grill or order a great dinner to go!
The moment you walk into Fuji Japanese Seafood Bar & Steakhouse (2909 S. Campbell Ave., Springfield), you are greeted by great decor and the aroma of deliciously prepared food. Mouthwatering, steak, seafood, chicken, and vegetables are cooked before your eyes by one of the great hibachi chefs. They even offer an early bird special at a special price with the full dine in experience between 4:30-5:45 p.m. Monday through Thursday. 
Peruvian Cuisine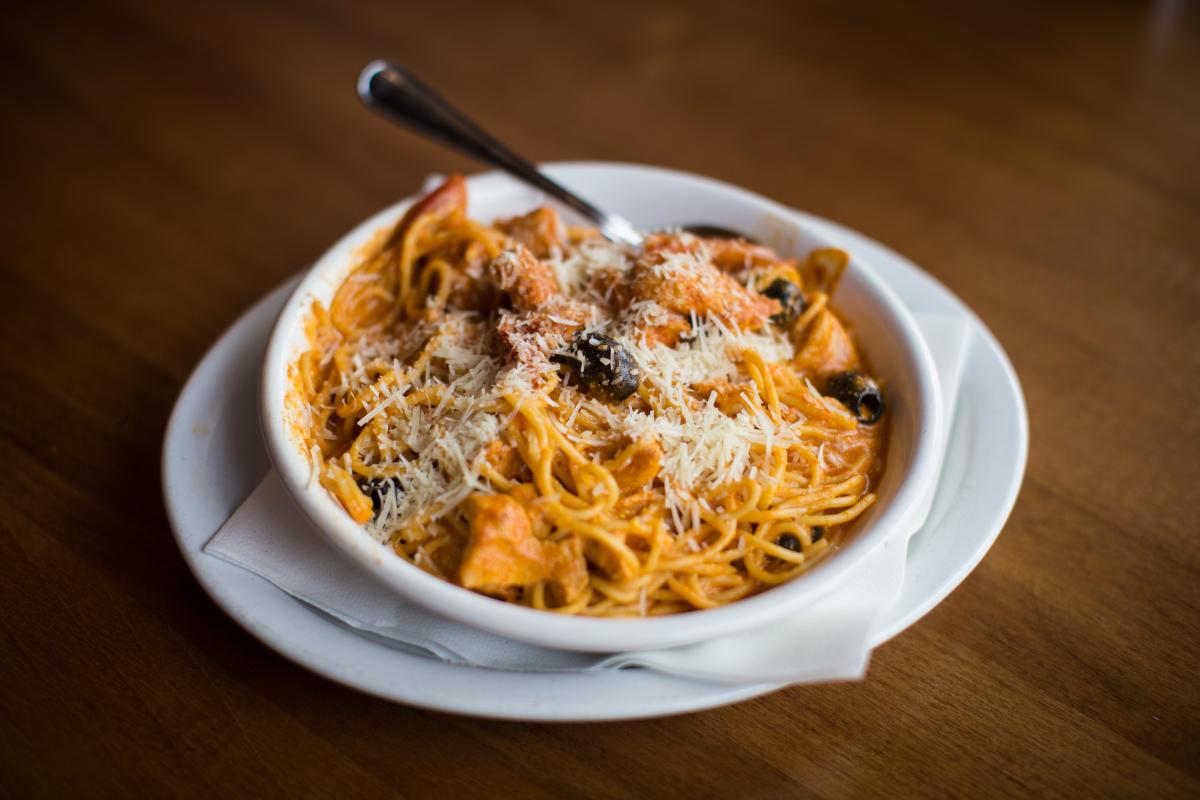 Cafe Cusco
Café Cusco (234 E. Commercial St., Springfield) has a wide selection of delicious Peruvian dishes with options for everyone. They have gluten-free and vegetarian options to choose from as well as a full vegan menu.
Some of the best Peruvian dishes are being served out of a food truck. Peruvian and South American Food (check Facebook for location and times) has a menu filled with ceviche, empanadas and chicharrons.
Jamaican Cuisine
Taking your Jamaican meal on the go has never been easier than getting a Jamaican patty/empanada from Jamaican Patty Co. (3439 S. Campbell Ave. Springfield.) You can pick up a beef patty, cheesy beef patty or even a veggie patty.
The Hibiscus Jerk Hut (1107 N. Boonville Ave., Springfield) is serving a large selection of classic Jamaican dishes but also some tasty rice bowls. You can order a shrimp, creamy chicken, jerk chicken, and veggie rice bowl. 
Mediterranean Cuisine
Photo courtesy of Greek Belly
Rotisserie gyros, house-made hummus, salads, and sweet baklava. This is what you will thoroughly enjoy when you visit Greek Belly (320 E. Walnut St., Springfield.) All dishes are made with fresh, imported Greek ingredients, so you know you are getting the most authentic Greek cuisine.
That Lebanese Place (338 E. Commercial St., Springfield) has a menu filled with Mediterranean goodness. Look forward to chicken and beef shawarma, falafel platters, and baklava for dessert. 
Western European Cuisine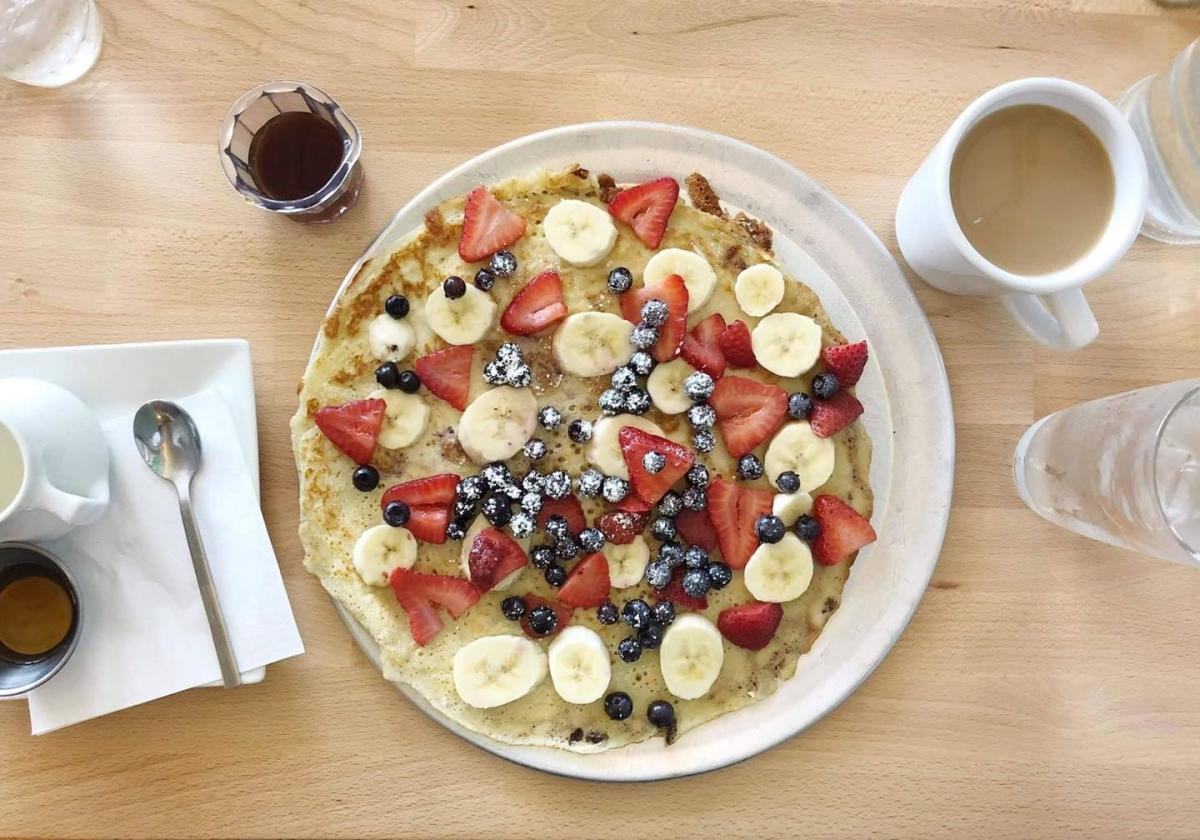 Photo courtesy of Van Gogh's eeterie
When you cannot make it to the Netherlands, let Van Gogh's Eeterie (334 E. Commercial St., Springfield) bring it to you. Van Gogh's is famous for classic sweet and savory Dutch pancakes as well as a full menu of other great Dutch dishes.
For handheld dining at its finest, traditional British pasties are available when you visit London Calling Pasty Co. (2825 S. Glenstone Ave., Springfield.) You can order a chicken tikka masala or bangers and mash pasty from the food truck or visit the Battlefield Mall location for fish and chips.
A taste of France is what you can expect when visiting The Aviary Café (2144 E. Republic Road, Springfield.) Sweet and savory crepes are both on the menu, along with a collection of salads, sandwiches, and their famous pommes frites.
Great drinks and great food are both offered when visiting Finnegan's Wake (305 South Ave., Springfield) in downtown Springfield. You can dine on bangers and mash, Scotch eggs, or cottage pie, while enjoying a pint of your favorite beer. 
Cuban Cuisine
Cuban coffee and sandwiches are the name of the game when visiting Country Girls Espresso (3650 E. Sunshine St., Springfield.) You can pick up an authentic Tampa or Miami Style Cuban, loaded with ham, roasted pork, Swiss cheese, pickles, and mustard.
La Habana Vieja (220 E. Commercial St. Springfield) is Springfield's newest Cuban restaurant. The menu includes oxtail, Cubano sandwich and ceviche, plus one of the best mojitos you can find in the city. 
Italian Cuisine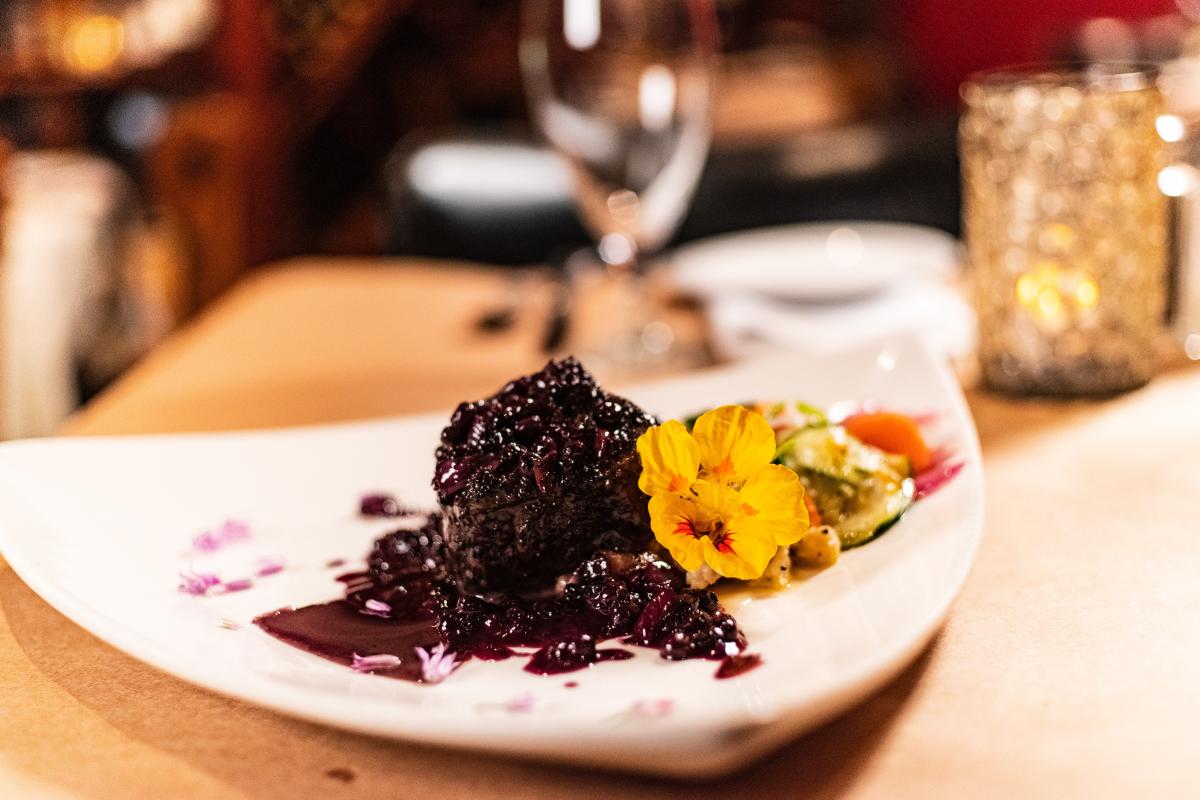 Gilardi's Ristorante
If you are on the hunt for dinner and a show, Avanzare Italian Dining (1908 S. Glenstone Ave., Springfield) is the place to be. With an open kitchen, you can watch as modern Italian dishes are made right before your eyes. Pan-seared filet mignon, fettuccini alfredo and short rib ravioli are just a taste of what is offered on the menu.
With two locations in Springfield, Bambino's Café (1141 E. Delmar St. and 2810 E. Battlefield Road, Springfield) is serving must-try Italian food. With a menu filled with paninis, pasta, and salad, there is something here for everyone!
Elegant yet casual is the best way to describe Gilardi's Ristorante. Utilizing locally sourced ingredients, you can order the perfect chicken parmesan, Sicilian meatballs, or a classic Tiramisu. (820 E. Walnut St. #A, Springfield)
Mexican Cuisine
When it comes to great atmosphere and great Mexican food, look no farther than Cesar's Old Mexico (2627 E. Sunshine St, Springfield.) They specialize in authentic, homemade Mexican food that is made from scratch daily.
Tortilleria Perches (1601 W. Sunshine St., Springfield) serves five-star Mexican cuisine treat you like one of the family. Order one of the tasty Perches Lagers to drink and enjoy the fresh-made tortillas.