The Birthplace of Route 66 Festival is coming to Springfield Aug. 10-12 in downtown Springfield, Missouri. Here's everything you need to know about the event and why you should attend.
Why is Springfield considered the Birthplace of Route 66?
On April 30, 1926, at the Colonial Hotel, Springfield businessman John T. Woodruff and Oklahoma businessman Cy Avery first proposed U.S. 66 as the name of the new Chicago-to-Los Angeles highway via telegram. The famous route runs across the city from Kearney Street to Glenstone Avenue to St. Louis Street, through Park Central Square to Olive and College Streets, then heads west along what is now Chestnut Expressway.
You can see an historic marker and new Birthplace Signage at the corner of Jefferson Avenue and Park Central East, where the Colonial Hotel once stood.
Is the festival free?
The festival is free to attend, but there are many food and merchandise vendors available to shop at.
What can you do at the Route 66 Festival?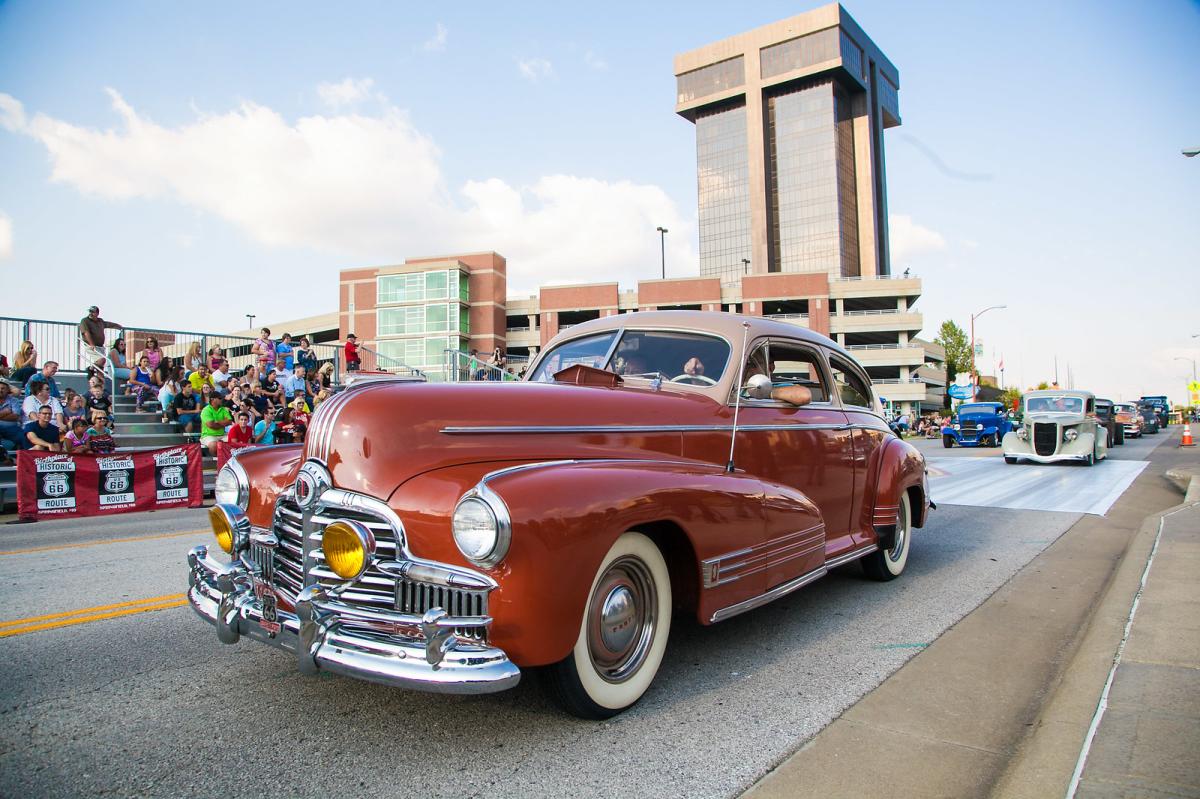 The Route 66 festival website has a complete agenda and performance lineup for this year's festival.
Activities include concerts, live performances, a car show, classic car parade, giveaways, an award ceremony, vendor showcases and more. 
The Kansas City Chief's Champions tour will also be passing through the festival on Friday, Aug. 11, which you can learn more about here.
What roads will be closed during the festival?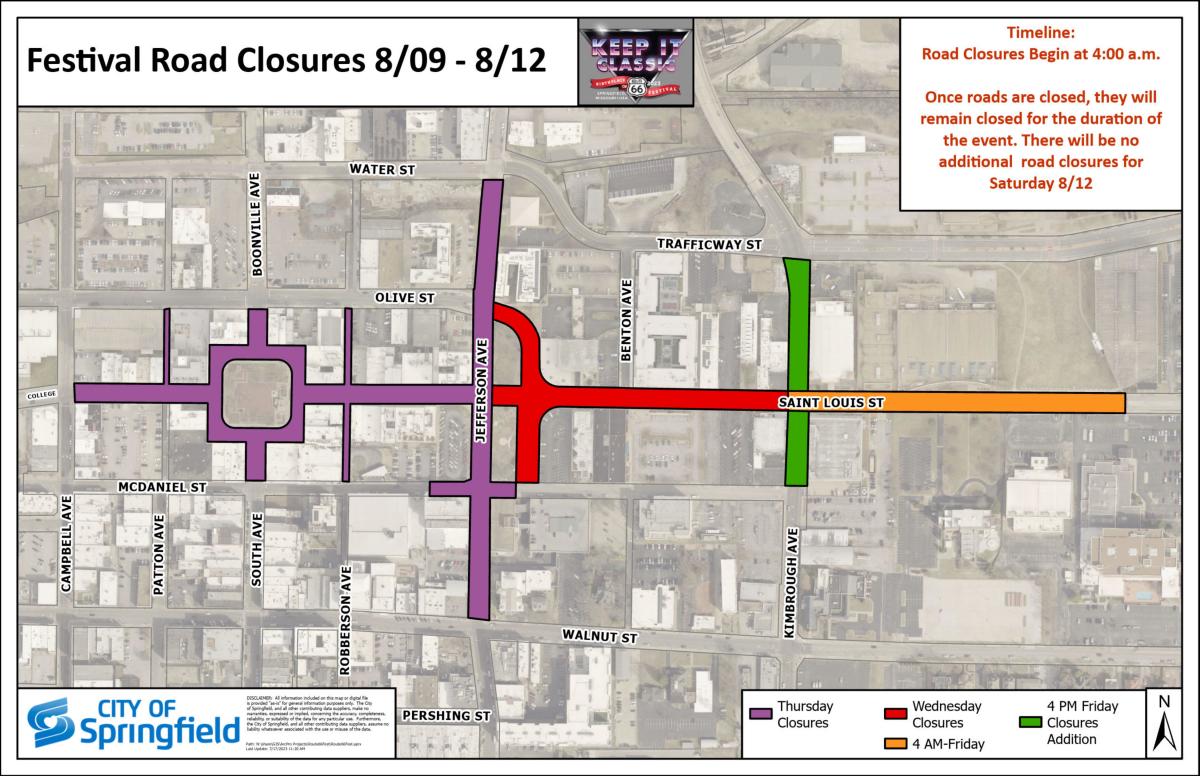 Roads that will be closed during the festival include sections of:
Saint Louis Street

Jefferson Avenue

Olive Street

Kimbrough Avenue

Park Central Square
Where can I park?
There are lots of parking options downtown! Check out this map that lists all of the different parking lots and garages.
I've seen road construction downtown. Will that change the parade route?
The road construction you see downtown should be finished before the festival!
What other Route 66 stops can I see?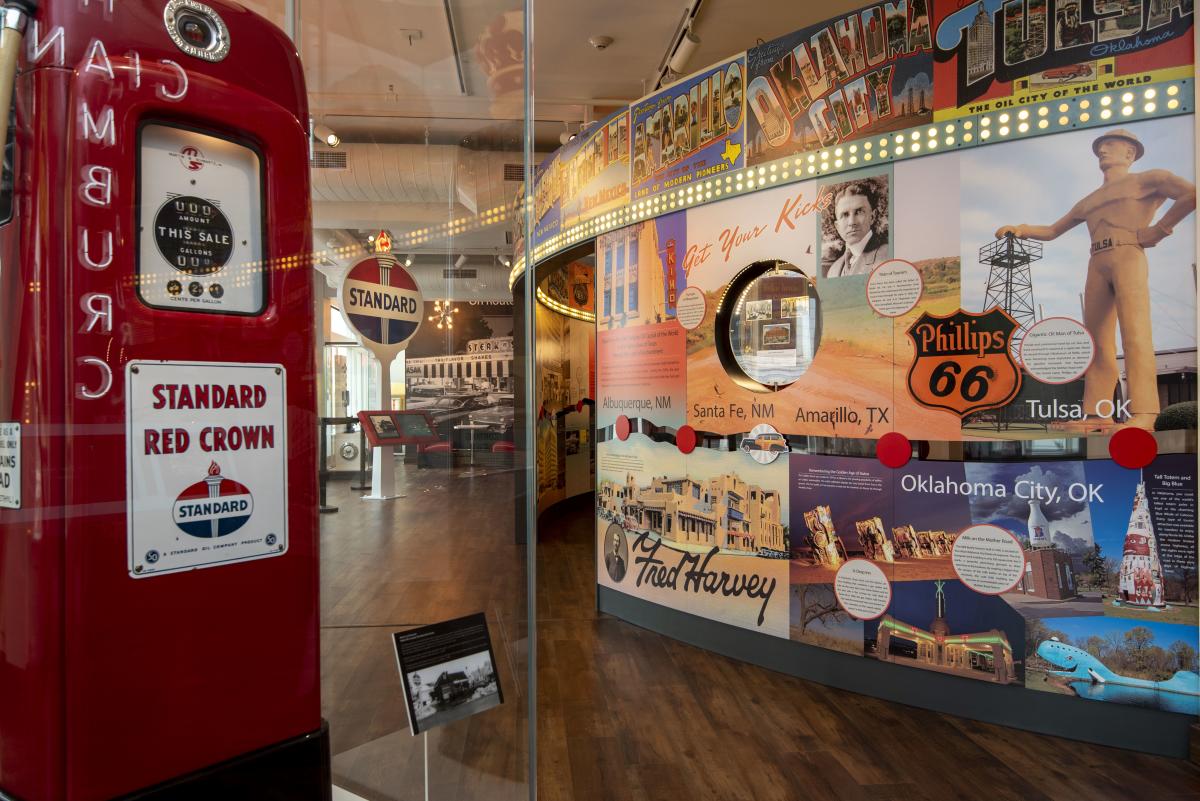 There are many historic Route 66 stops you can see in and around Springfield. See our blog post for a full list of iconic stops.
Where can I plan my stay?
​​If you're coming out of town and plan to stay through the entire event, you'll want to arrange accommodations. Check out our places to stay page on our website for a list of all the hotels in the area.
More Information!
For more information and updates about the festival, check out the Route 66 Festival's website at route66sgffestival.com.