If you want to experience the wonders of fall in all its glory, Smallin Civil War Cave is hosting its annual Civil War Lantern Tour allowing you to explore the cave by lantern-light.
The Civil War Lantern Tour includes a traditional "on the trail" dinner of ham and beans, cornbread and fried potatoes. Dinner is served around a campfire in the woods, lit by lantern-light, and served by friendly "Union and Confederate" folks. The campfire dinner is the setting for stories and historic accounts of the Civil War-era locally and throughout Missouri.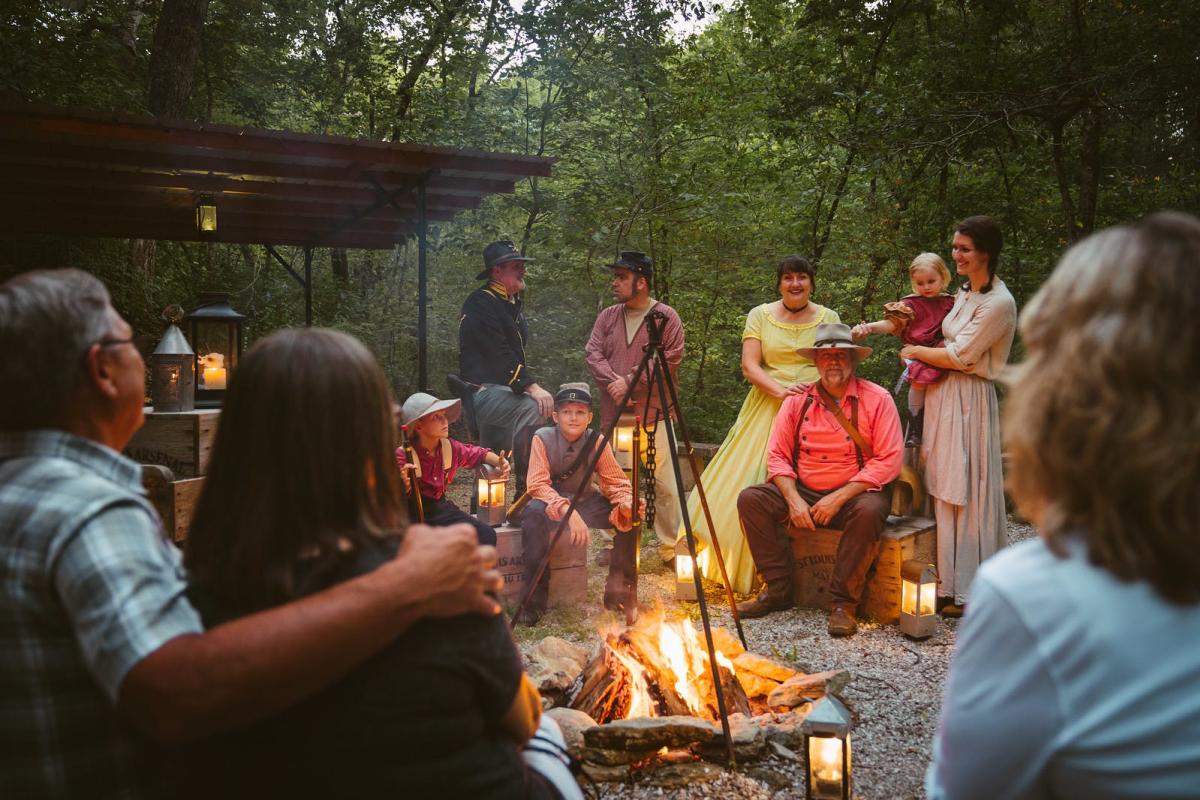 After dinner, guests will enjoy a mysterious and beautiful lantern-lit tour through Smallin Civil War Cave. But guests beware! Sometimes those darned Baldknobbers make an appearance!
The Civil War Lantern tours are from 6:30-9:30 p.m. Saturday in the fall. Space on the tours is limited, so guests must schedule tours and pay in advance.
Cost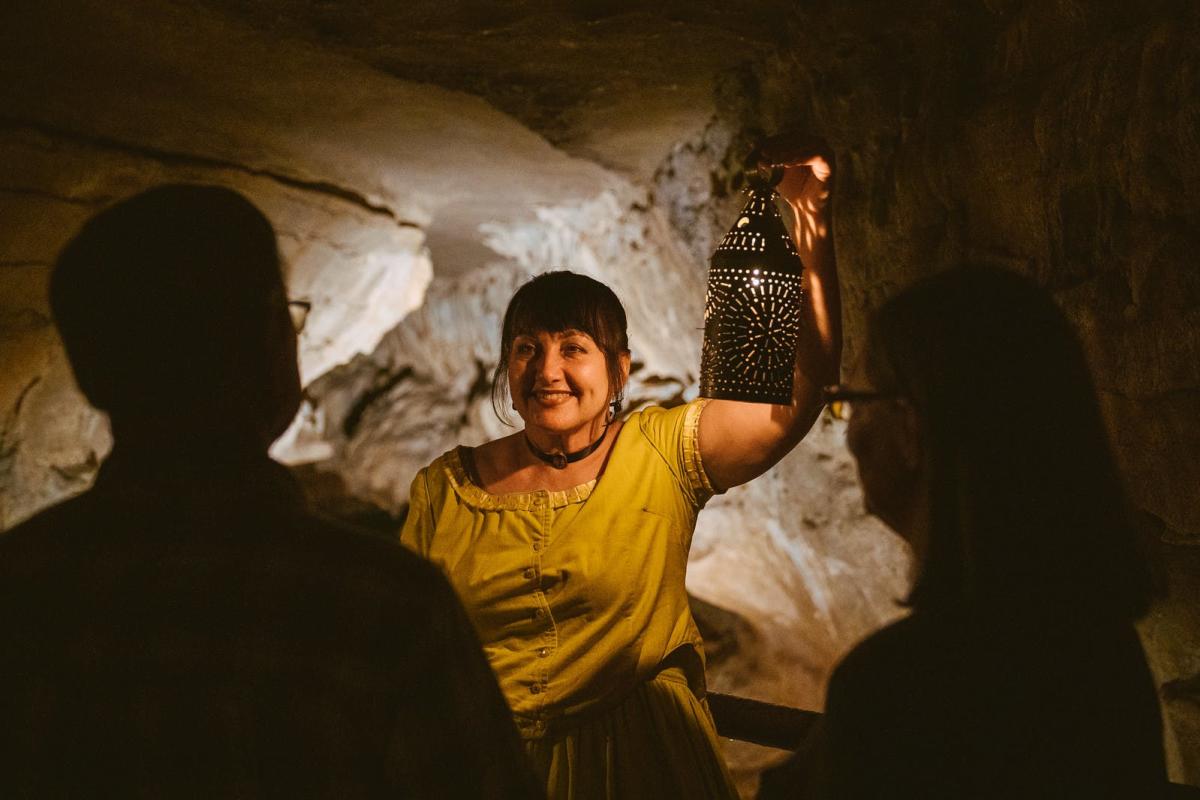 Photo by Missouri Division of Tourism
The admission price for the whole experience (including your meal and the tour) is $49.95 per person plus tax. Prepayment is required and refundable up to 7 days before the date of the scheduled tour.
2023 Dates
• Sept. 30, Oct. 7, Oct. 14, Oct. 21, Oct. 28, and Nov. 4. Call to make reservations at 417-551-4545.
Address: 3575 N. Smallin Road, Ozark