When it comes to exciting attractions, Springfield is filled with family-friendly adventures that will help create a lifetime of memories.
Test your putting skills in a friendly game of miniature golf at one of the great courses spread around Springfield. Enjoy a classic round of 18 holes and batting cages at Fun Acre Mini Golf, located just six blocks south of Bass Pro Shops. For a modern twist, Swing Right Golf offers two indoor simulators featuring 41 courses. Finally, Getaway Golf is a one-of-a-kind entertainment venue showcasing the top destinations around the United States and the rest of the globe.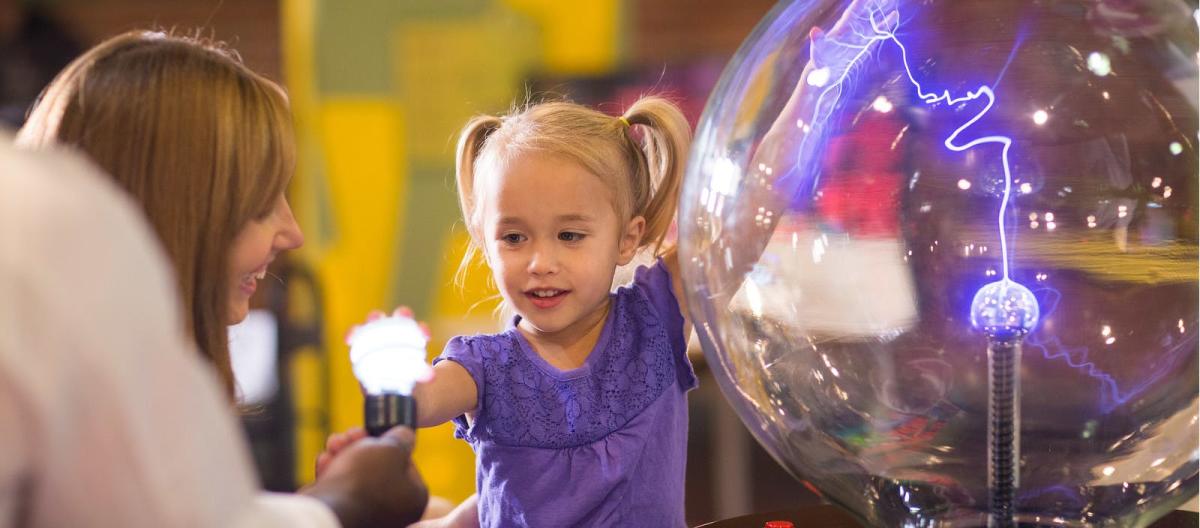 A child playing at the Discovery Center in Springfield, Missouri.
Make it a family game night with classic arcade games at downtown Springfield's 1984 Arcade, or mix it up with more modern takes on video games at Andy B's Restaurant and Entertainment or Springfield's Incredible Pizza Company. For an educational experience, be sure to check out the Discovery Center, an interactive, hands-on science center for all ages.
For the younger members of the family, Itty Bitty City is the perfect place for hours of educational play, or get into the bounce of things at Sky Zone Trampoline Park. Rutledge-Wilson Farm Park allows kids to explore the rich agricultural heritage of the Ozarks thanks to a red barn that's home to hoofed livestock, such as miniature horses and donkeys, goats and sheep.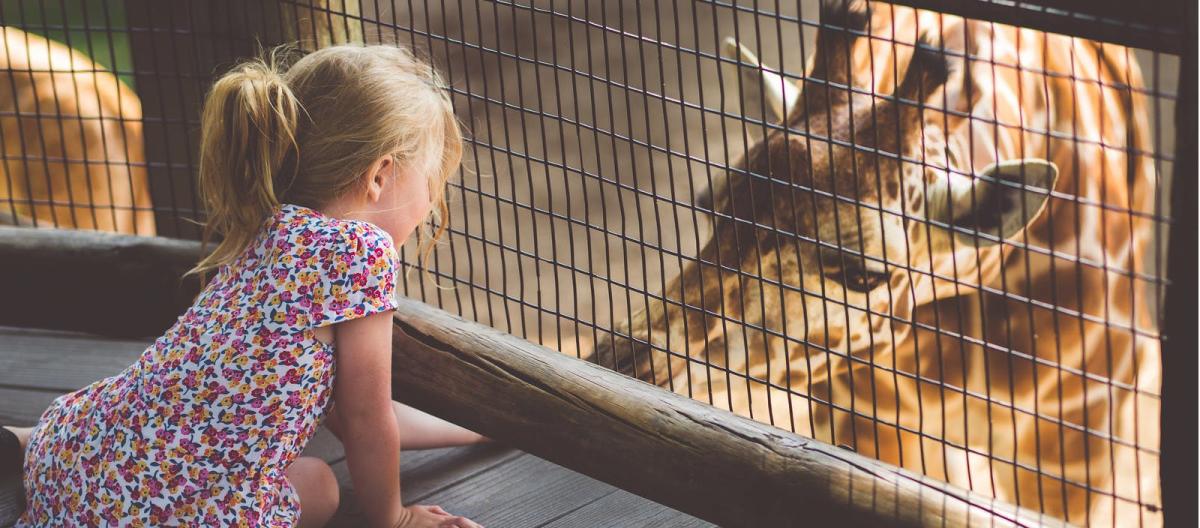 A child feeds a giraffe at Dickerson Park Zoo in Springfield, Missouri.
Take a walk on the wild side and experience several animal attractions in the Ozarks. Wild Animal Safari includes a small walk-through zoo featuring a petting area, monkeys, a giraffe and other creatures along with a reptile house. The Dickerson Park Zoo is a self-guided walking tour with a wide variety of animal exhibits organized geographically with animals from Asia, South America, Australia, Africa and other parts of the world. At National Tiger Sanctuary, home to several exotic felines, only guided walking tours are allowed with feeding tours and other special tours as options.
Springfield has dozens of family-friendly attractions waiting to be explored. Browse the attractions listing in this section and plan on making memories in the Queen City of the Ozarks!