Like so many in 2020, the pandemic made our family re-evaluate our children's education options. We love and trust our public school system, but ultimately decided to attempt homeschooling this year. It was a big decision and one that required a lot of sacrifices, like stepping away from my full-time job. And despite many tears (mostly from mama), I know it will be a year to remember.
But how do you motivate a 3rd and 5th grader to work on long division and persuasive writing? Enthusiastic teaching? Sure. Lots of snack breaks? Obviously. But bribery works great too! This is why we've implemented Field Trip Friday.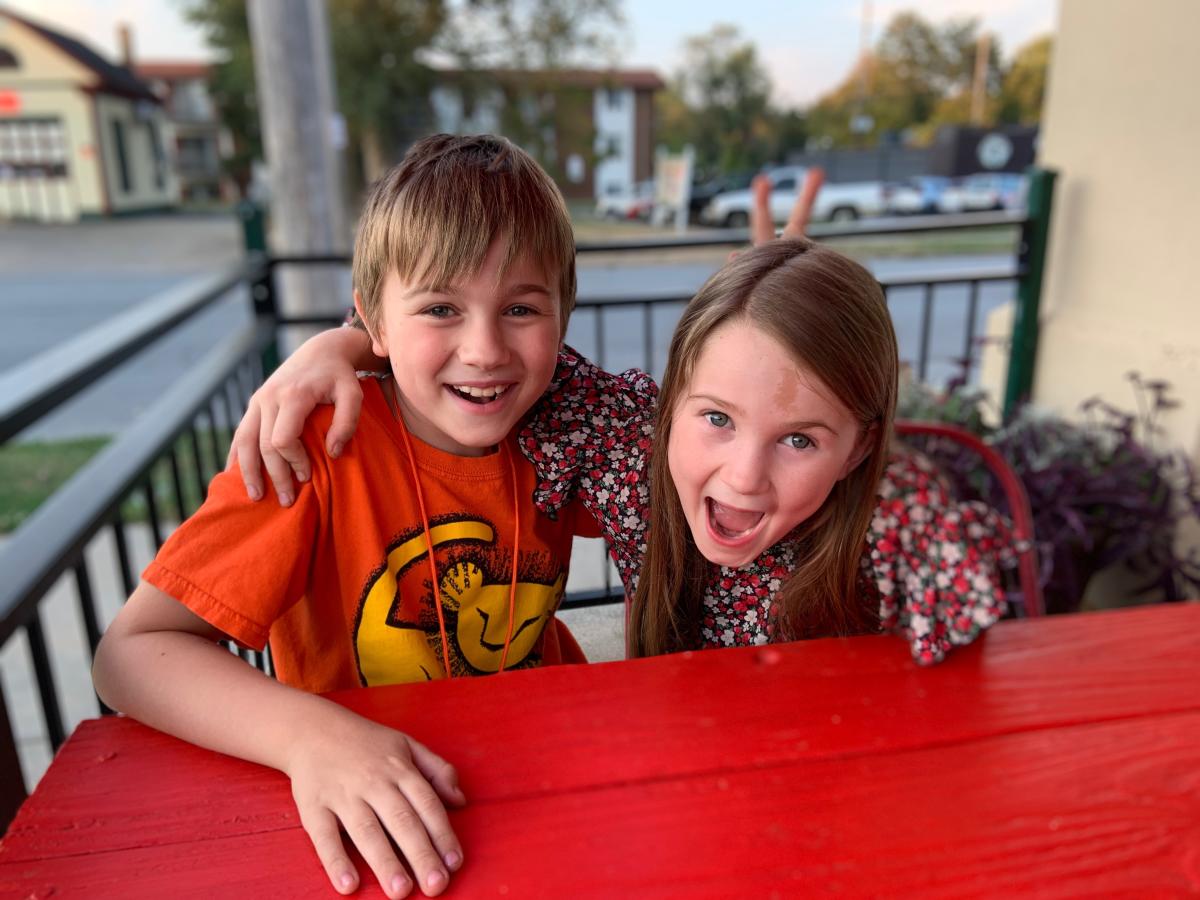 My goal is to get them out of the house (safely), learn something while we're out, and of course, have fun. But as I mentioned earlier, losing income means a tighter budget. So the more free or low-cost options, the better. A few places we splurged on, and they're worth every penny. 
Here's a list of some of our favorite spots, and how we've made the most of each location. Happy exploring!
Free
Springfield-Greene County Library System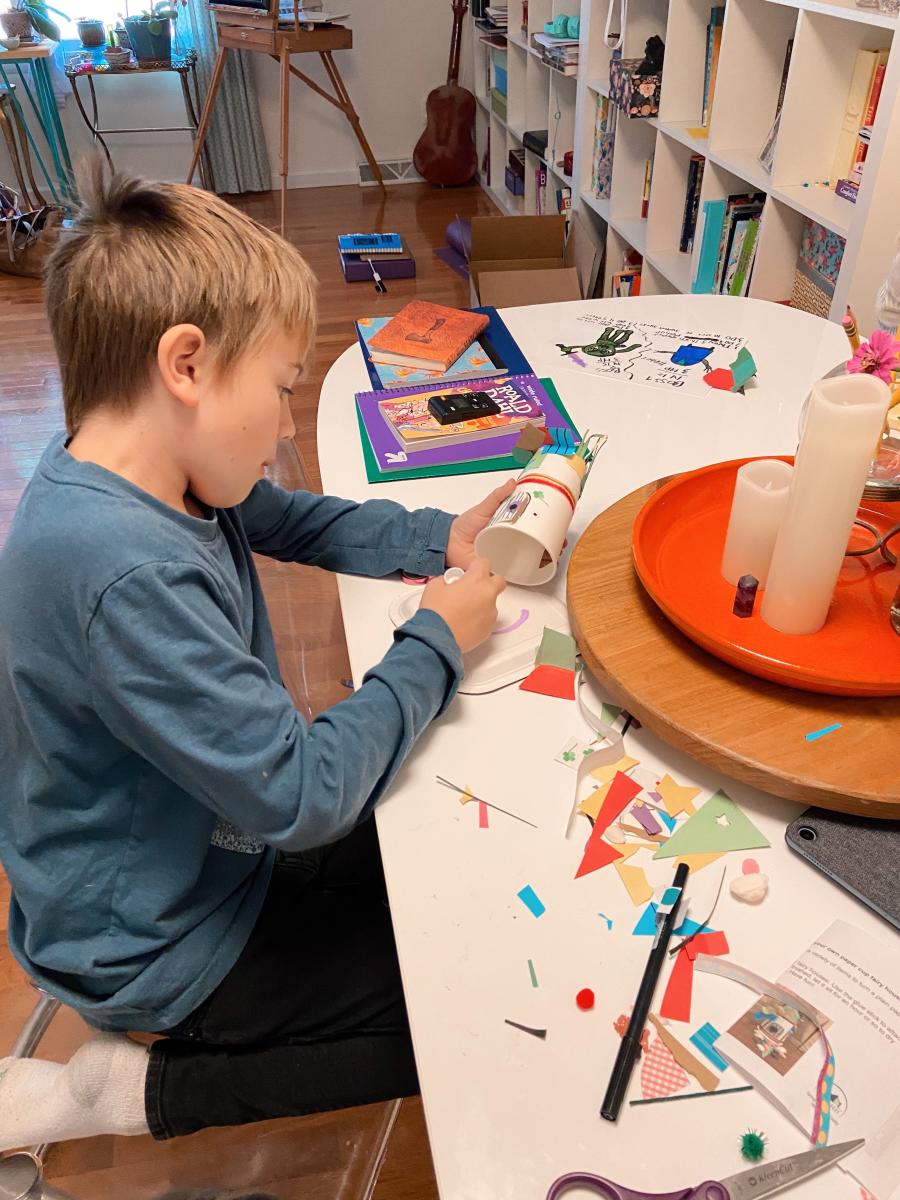 With so many branches to choose from, we rotate a weekly trip to the library to stock up on books. I'm a big Schweitzer Brentwood fan myself, but the kids love The Library Center because of the giraffe statue in the children's section and the vintage toy exhibition. The weekly "take out" bags have been a huge hit, where the library creates little projects for kids to do at home. The best part is that the kits don't require much parental guidance, so it keeps them busy while I catch up on other work (like blog posts?). 
Special bonus: the library provides free passes to The Discovery Center. We've picked up a family pass and loved the new putt-putt exhibition. 
Springfield Sculpture Walk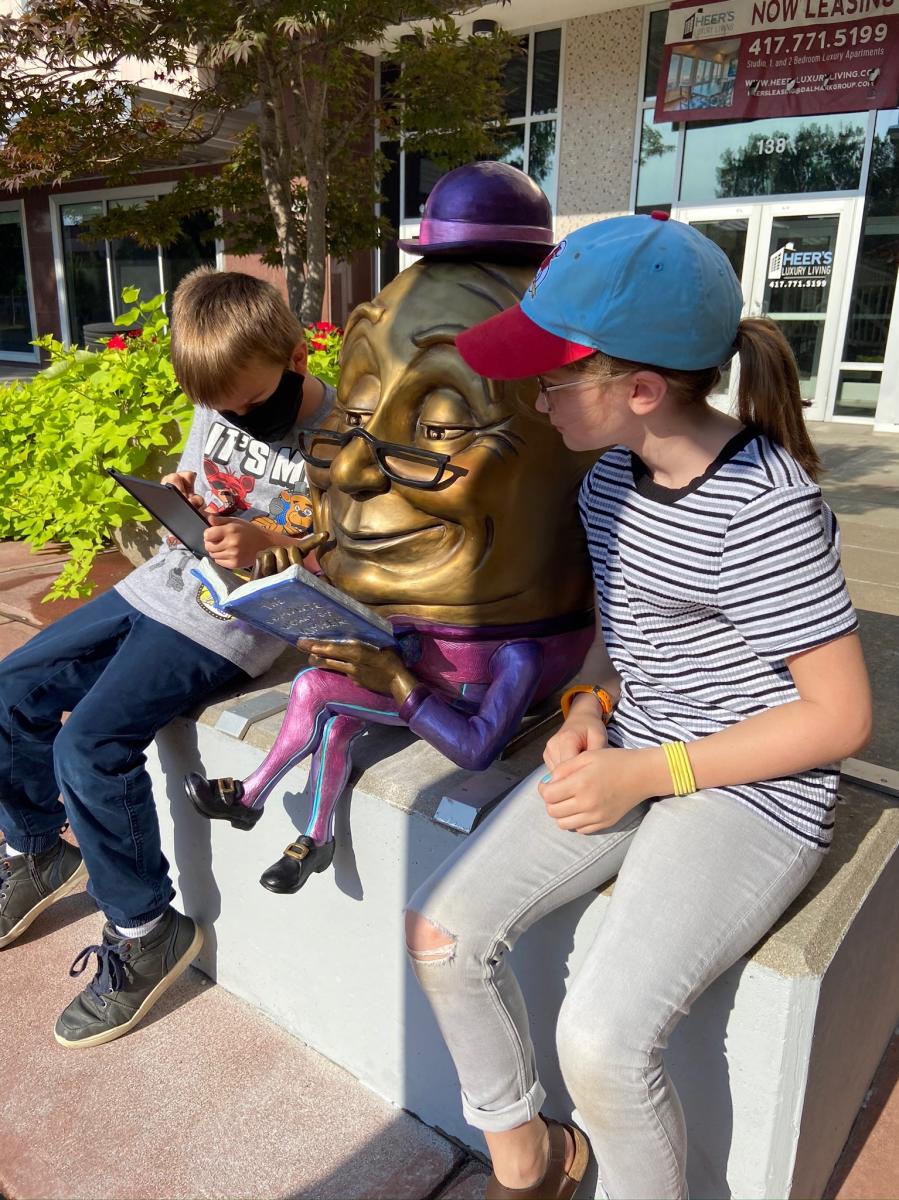 How lucky are we to have a museum without walls downtown? Ever since its inception, my kiddos love to look out for new additions every time we head downtown. Nothing is off-limits; they even think fire hydrants are public art now. This year the bronze egg statues made a comeback, much to the delight of the kiddos.
Learn more about Springfield Sculpture Walk here.
The CVB Lobby
An unintentional field trip, but one for the record books. We stopped by to visit our friend Megan in marketing at the Springfield Convention & Visitors Bureau, and the kids' jaws dropped to the floor over the Route 66 decor and all the destination brochures. They picked up probably 30 pamphlets each, plus a CVB Springfield magazine. An entire afternoon was spent planning detailed trips to Silver Dollar City, Fantastic Caverns, and Bass Pro. My daughter even made her own Explore Springfield magazine to share, highlighting one of her favorite local destinations: The Landers Theatre. 
Our Parks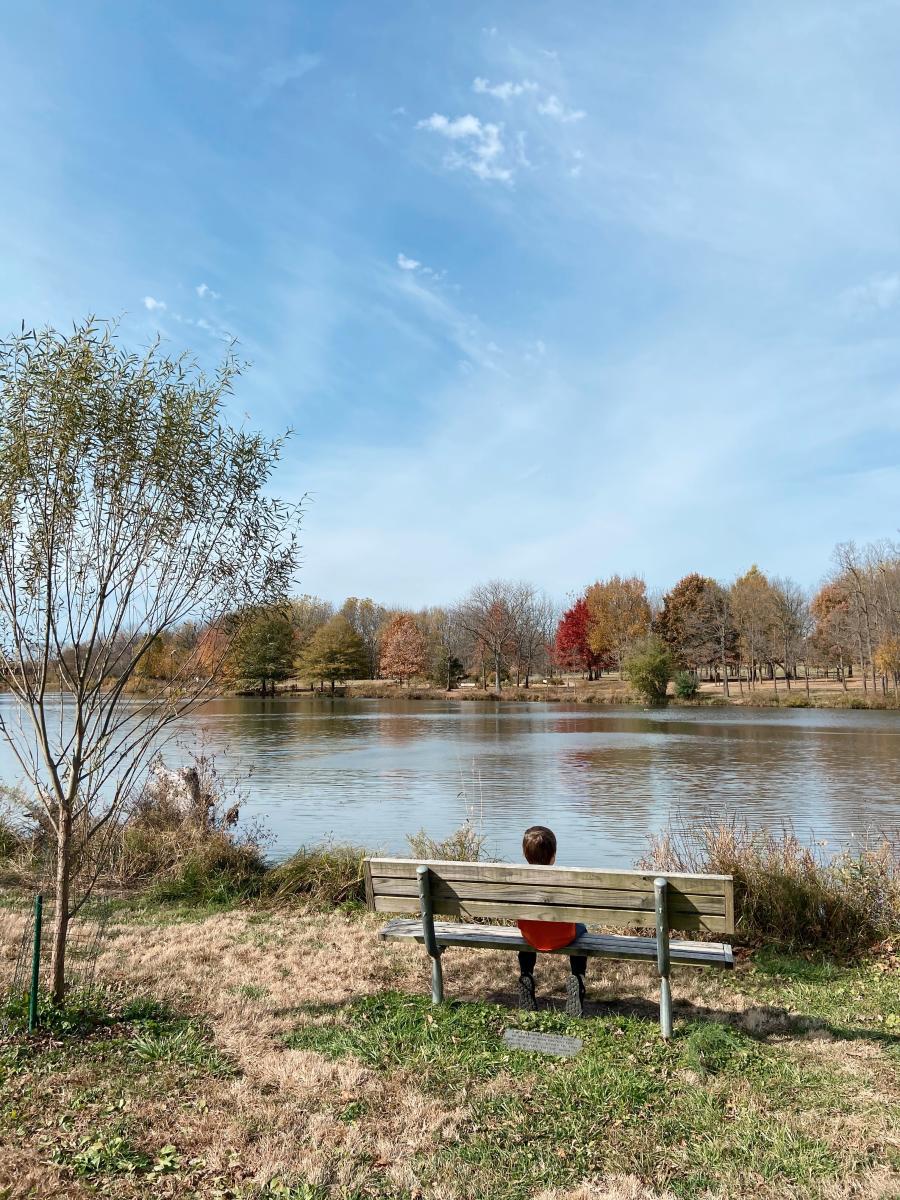 The Springfield Parks Department is nothing short of amazing. Nathaniel Greene has been our go-to for meeting with friends. The kids can run from play installation to play installation while the adults follow behind, catching up. Walking around the pond on a nice day, and having a picnic lunch in the hosta gardens feels like stepping into a magical realm. 
Dan Kinney is another great spot with a huge (and accessible) playground, plus picnic benches perched high above with a great vantage point. I make the kids run the bases at the baseball field before playing. Sometimes I even join them. 
The Nature Center is also a serene place for critter watching and walking. We keep a running list of the new creatures we come across, like little lizards, chipmunks, and turtles. 
Springfield Unity Church Labyrinth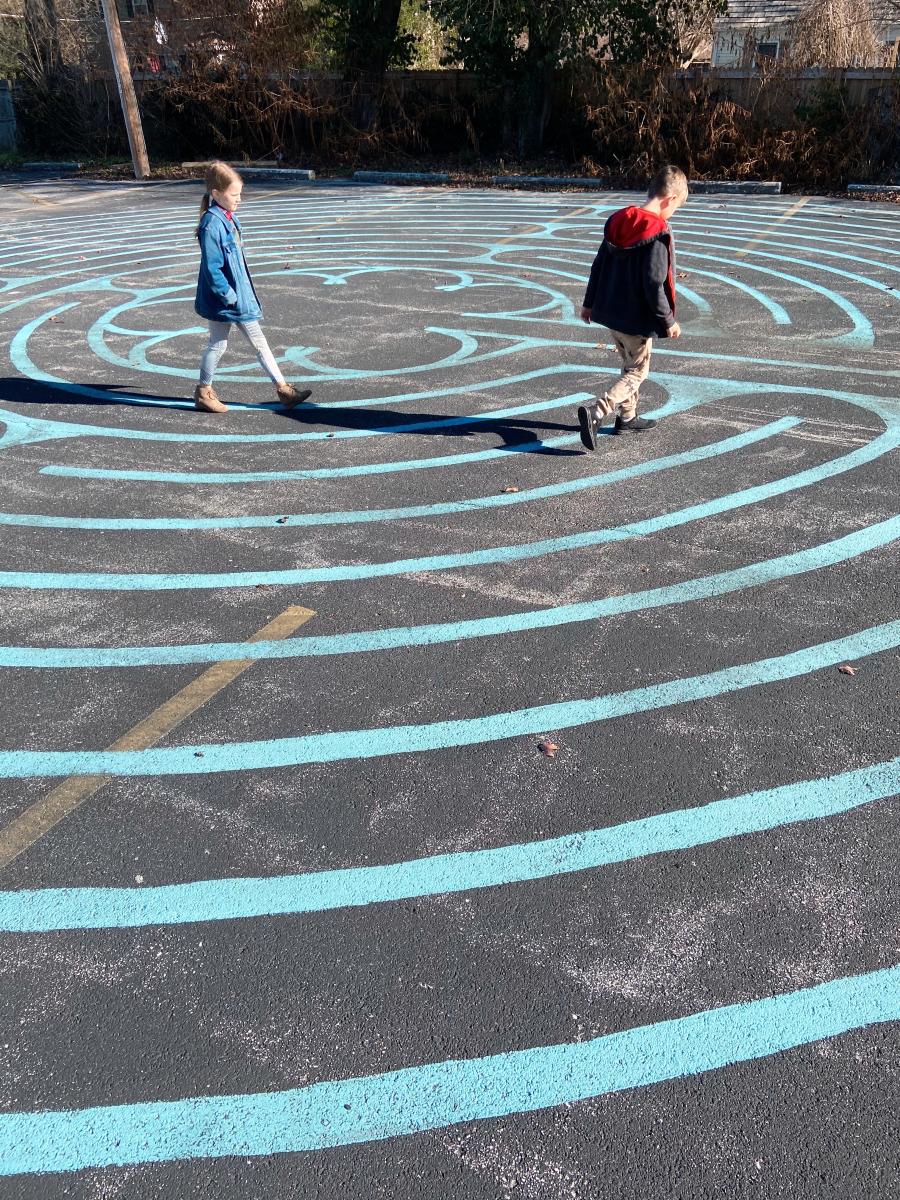 Here's a hidden gem: the painted labyrinth in the parking lot at Springfield Unity Church. We kicked off our winter break by slowly and quietly walking the path. I was way more excited for this than the kids but was pleasantly surprised by how much they seemed to enjoy it. 
If walking labyrinths is your idea of a good time, there's an entire database on where you can find them throughout the country.
Visiting Bass Pro (just walking around can be an adventure!)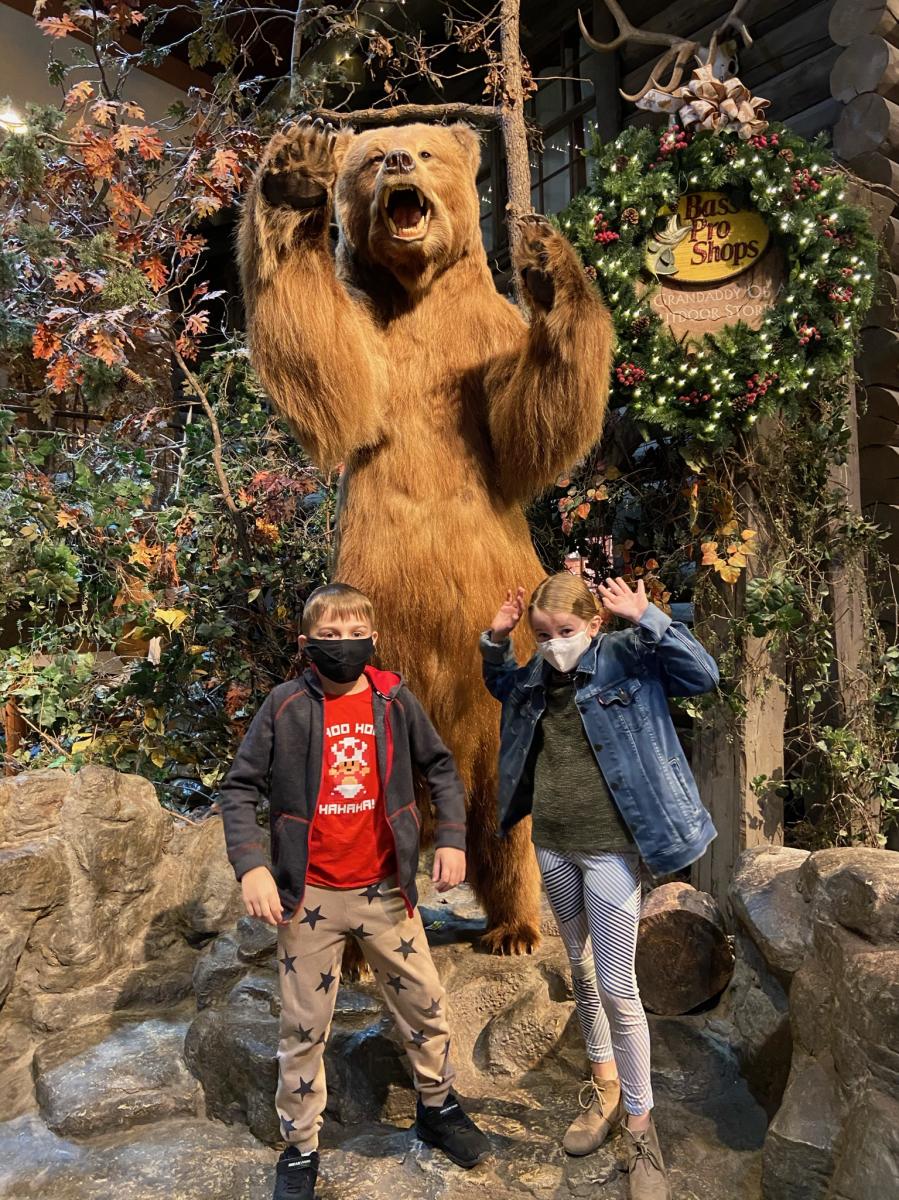 Yes, Wonders of Wildlife is an attraction worthy of its own post. We've gone with grandparents when it first opened, but my children also love just walking through Bass Pro to see the fish and turtles, stuffed animals, and leave with a box of Moon Pies.
Mid-Range
Fun Acre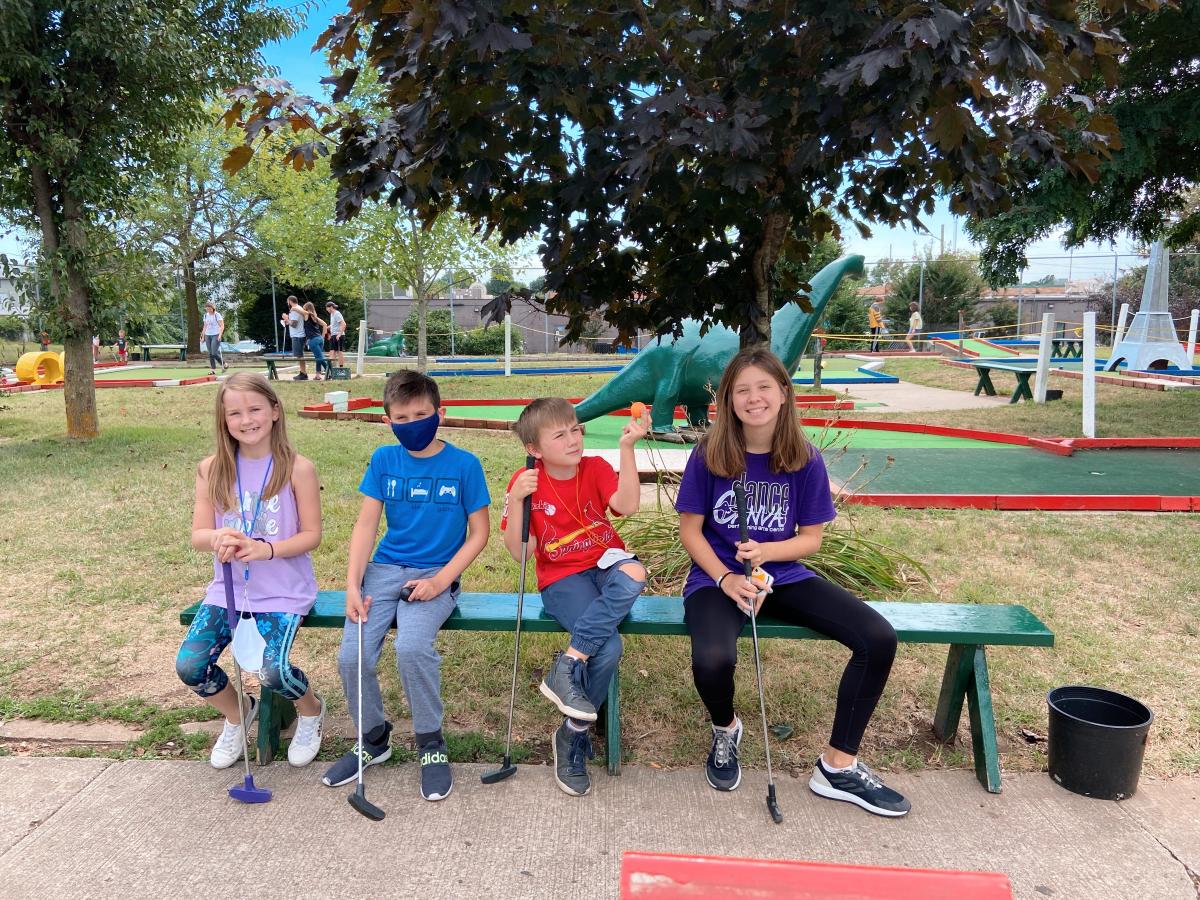 What's a school day without recess? One sunny afternoon I took the kids and their cousins to Fun Acre for an hour of fun. I let them all win, obviously. At under $2 per child, it's a great way to get fresh air and work out that competitive energy. The hardest part was deciding which color of ball everyone got to pick.
Dickerson Park Zoo
We ended up buying a seasonal pass to the zoo because I centered a few school projects around research and writing. We've already gone four times together. I thought it might get old, but how can watching the siamangs play and feeding giraffes ever get boring? Plus, boxes of popcorn for a snack, and a playground for recess make it so I can bring a book and read for a few minutes!
Splurge
The History Museum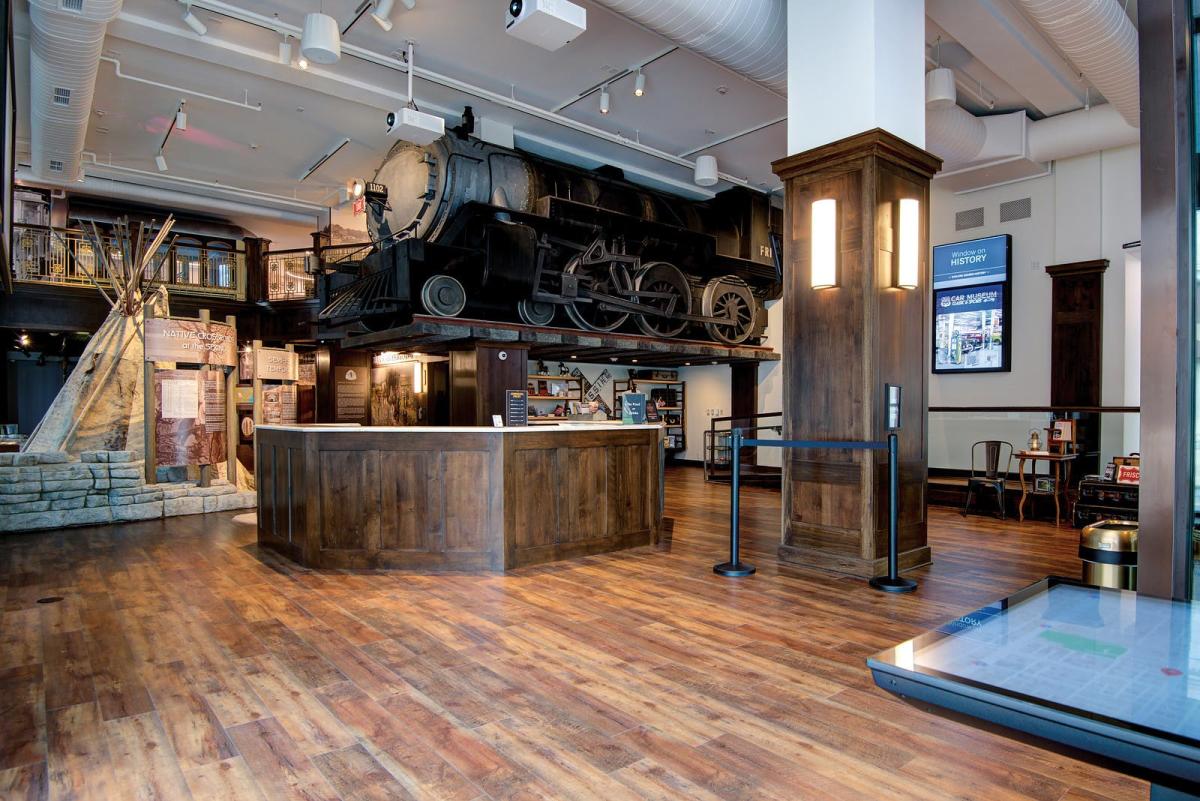 Despite its national recognition, I hadn't had a chance to visit The History Museum on the Square. I wasn't sure if it was going to be a winning pick for the kids, but they loved it. We spent a good 30 minutes traveling through Springfield's history and riding the train. The front desk attendants were so helpful and let us know about mini Friday classes for the kids. We are eager to try them out!
Firehouse Pottery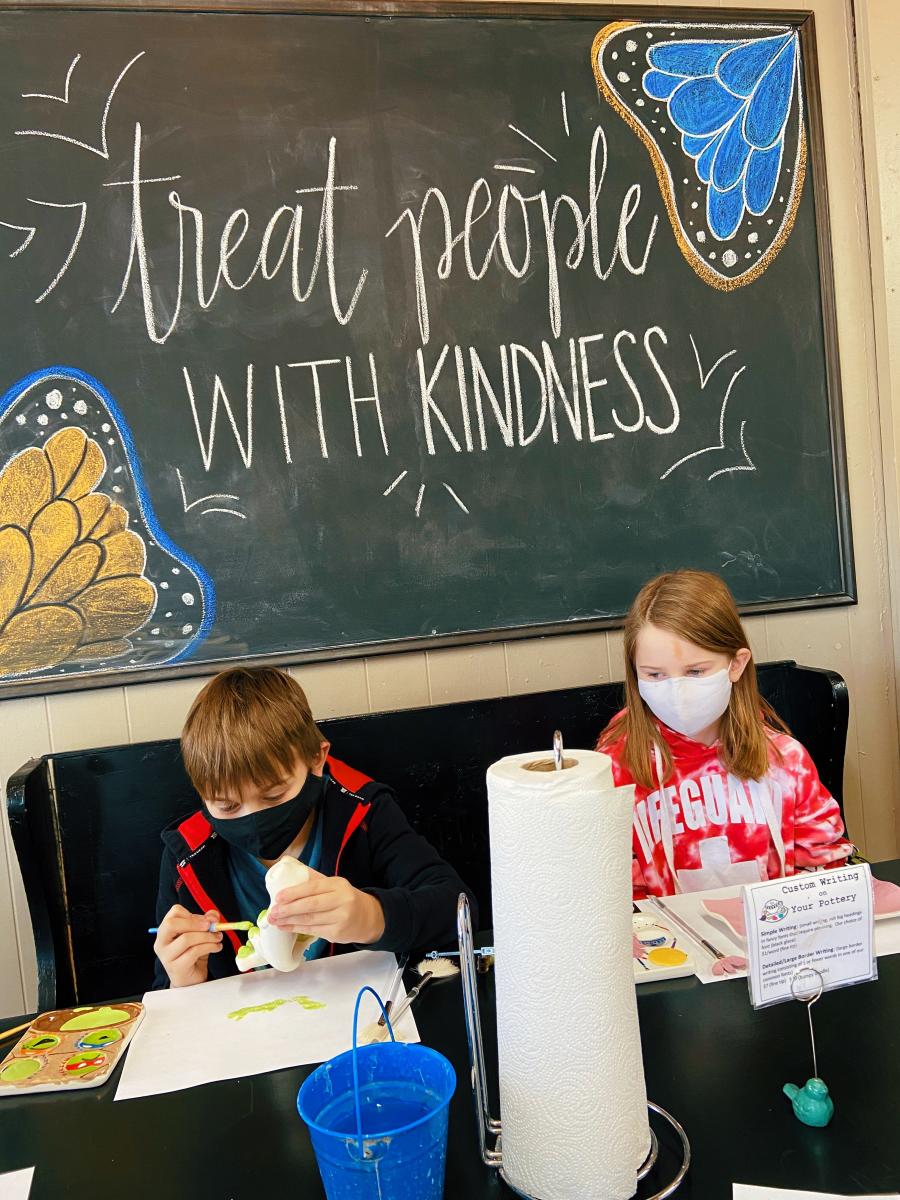 An afternoon well spent, with a week of anticipation to pick up the finished pieces. I gave the kids a budget for their item, but let them go to town with glazes and ideas. We are now the proud owner of a ceramic gecko, a sushi tray, and a trinket dish. The staff at Firehouse are so wonderful.
Renaissance Gifts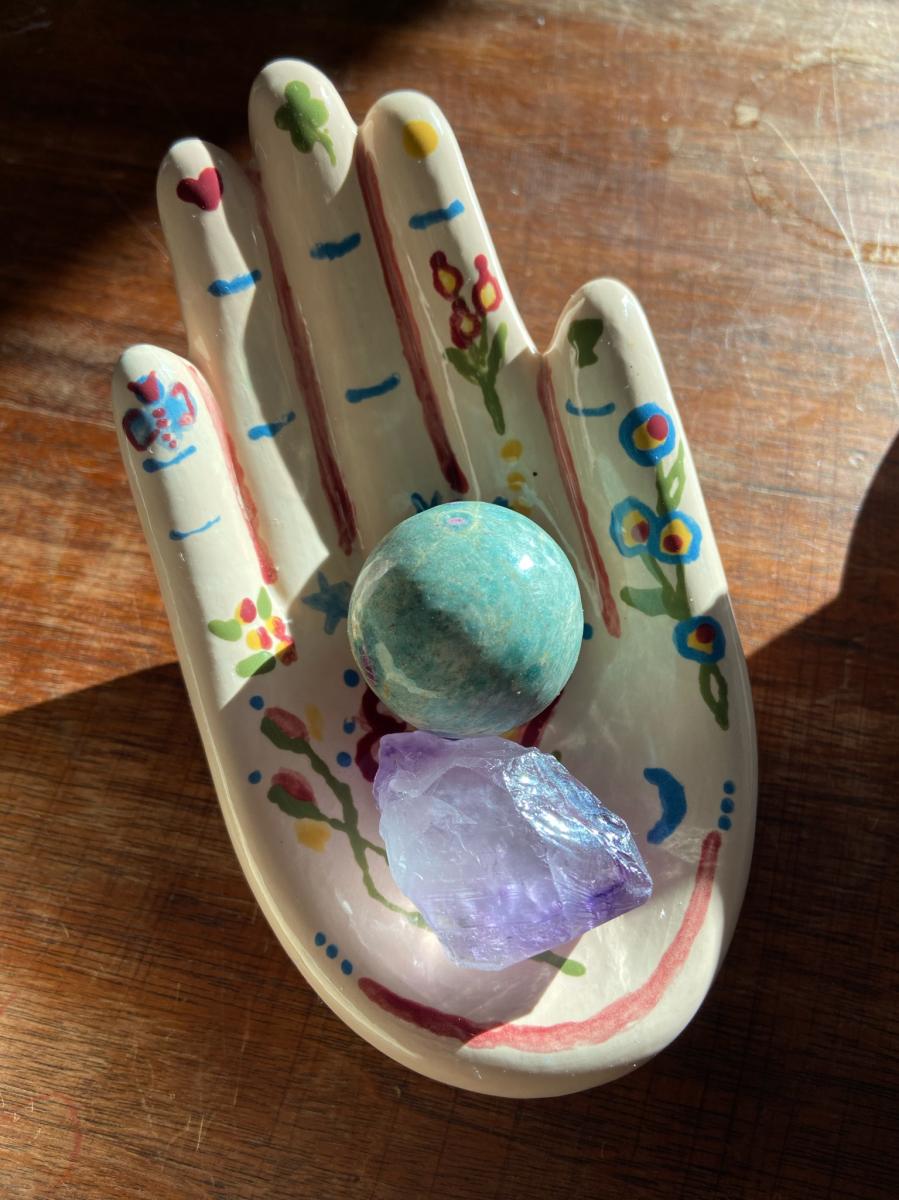 And finally, we've also explored a variety of shops and boutiques during the weeks. These would be places I normally would go by myself, but with kids in tow, we found new delights.
Hello, crystals! I might be more interested in the esoteric properties of amethyst, but letting the kids explore crystals and discovering their chemical properties and characteristics can be fun too!
Aldi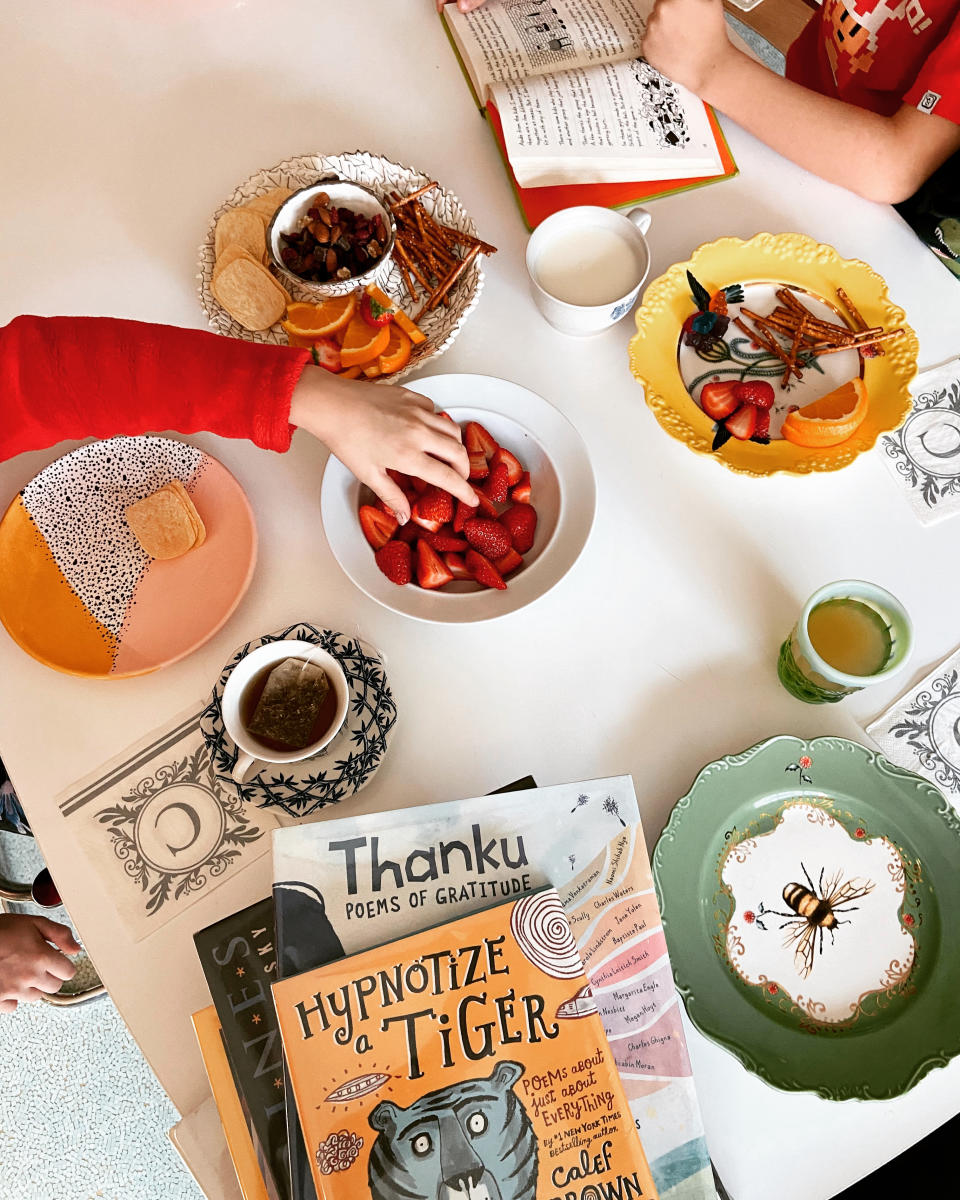 Each week we have "Poetry Tea Time," where we read aloud books from our library haul and eat chocolate and treats (it's more for me than them). I include a trip to Aldi, where they can each pick out one snack. 
Relics Antique Mall
We love walking around the 10,000-square-foot store and looking at pop culture treasures, old furniture, and souvenir mugs. 
Nicole Chilton is an artist and writer (and currently homeschooling mother) living in Springfield, MO. You can follow her on Instagram at @nicole.chilton.art and see homeschooling adventures #chiltonacademy2020