Once you've toured one cave, don't go thinking you've seen them all. Even caves that are just a few miles apart have different formations and histories. That's especially true in Missouri where about 6,400 caves are documented, including the amazing show caves offering tours in the Springfield area.
Jonathan Beard is a cave restoration technician who repairs and cleans damaged caves and has mapped or helped map more than 600 caves all over the country, including many in the Ozarks. He explained every cave is different because of the type of limestone where they exist, how much water flows through the stone and for how long, if water can drip through the roof of the cave to create formations, where cracks and planes form, and a lot of chemical reactions that take thousands of years.
In short, "every cave is different because water does different things to different caves," he said.
You can see examples of that at Fantastic Caverns, the only cave in North America large enough to ride through and one of only a few that's easily toured by people with mobility issues.
"There are parts of Fantastic Caverns that are highly decorated," Beard said. "Then there are parts of the cave where you're lucky to find anything."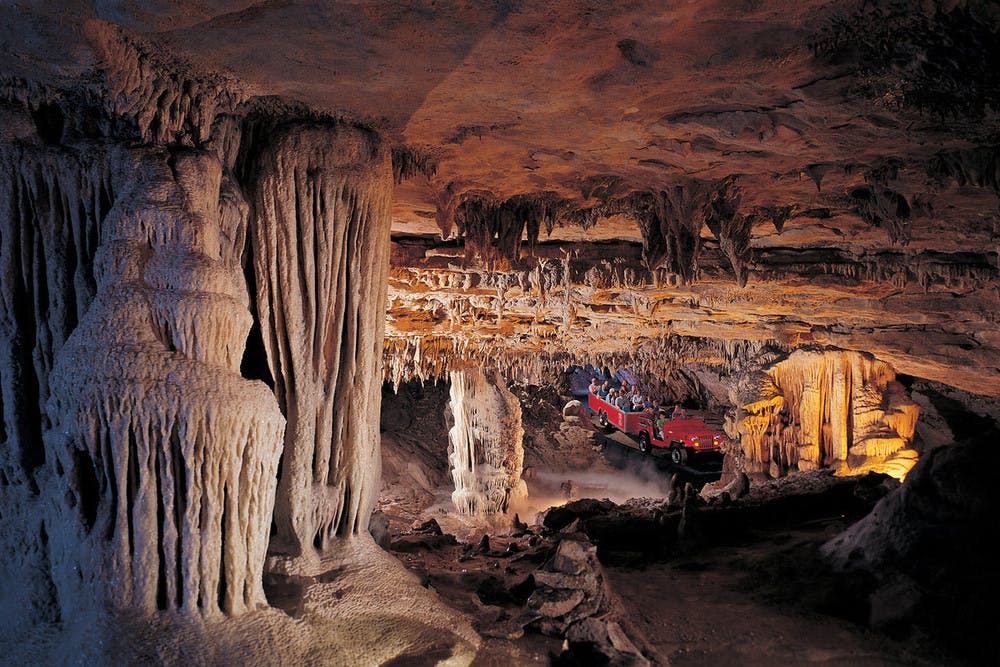 Fantastic Caverns
The cave was found in 1862 by a farmer whose dog chased a rabbit into a small opening in a bluff. There's no sign of humans ever being in Fantastic Caverns cave prior to that, though it's been used extensively since then — as a speakeasy in the 20s, a country music performance venue in the 50s and 60s and a tour cave. Despite its size, the original cave opening is so small, crawling is required to enter. Openings that can accommodate Jeep-drawn trams were created and now it's one of the area's most visited caves.
Another popular cave south of Springfield is a completely different experience. Smallin Civil War Cave also has large formations, but their colors are darker than those in Fantastic Caverns. A paved walking trail makes Smallin Civil War Cave easily accessible by foot and for those using assistive devices, such as wheelchairs.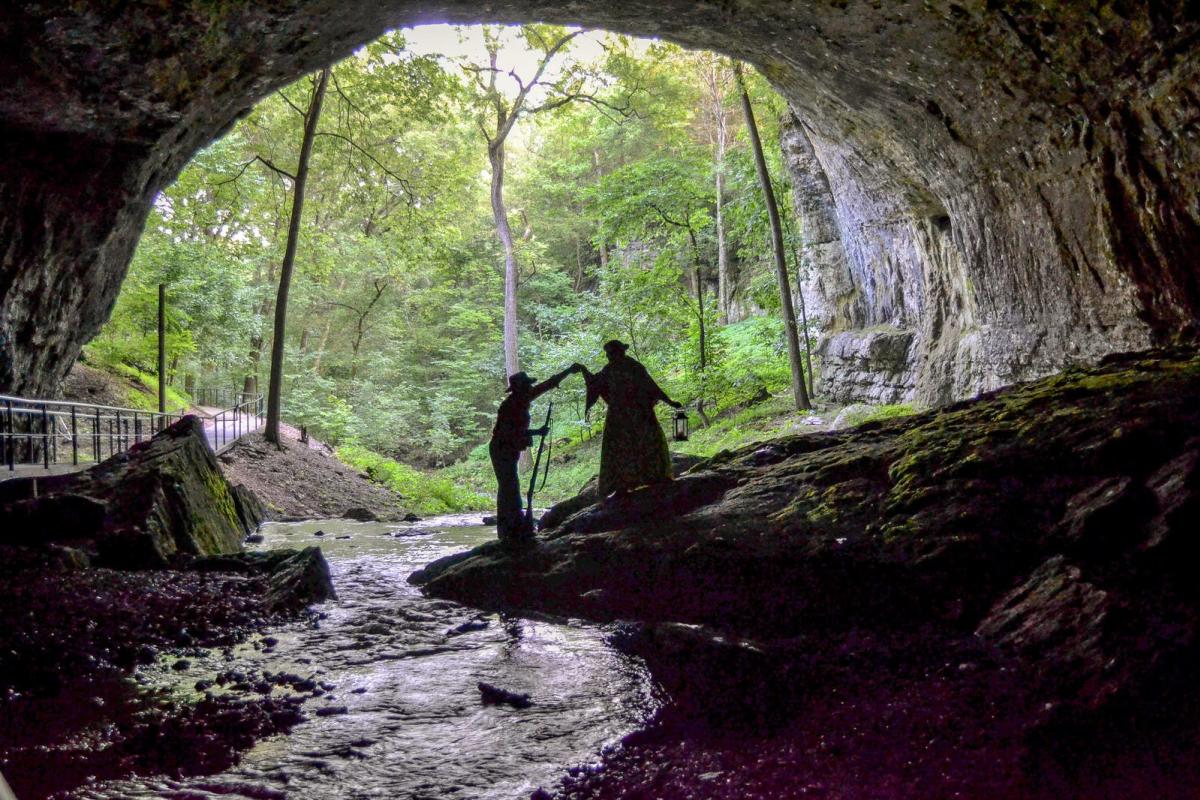 Smallin' Civil War Cave
At 10 stories high, Smallin Civil War Cave's opening makes it visible to anyone exploring the area, including the Native Americans who inhabited the Ozarks and used the cave before white settlers arrived. In 1818, Henry Schoolcraft noted the cave in his journals, making it the first documented cave in the Ozarks. By the time of the Civil War, the cave was common knowledge and used extensively for a
number of purposes. For several years, the cave was closed to the public, though local scouts explored it while it was part of a camp. A few years ago, Kevin and Wanetta Bright purchased the land and opened the cave for public tours.
Other tour caves in the Springfield area include Talking Rocks Cavern in Branson West. First named Fairy Cave because it looked like "a subterranean fairyland," the tour showcases sparkling mineral deposits and other geological formations that will leave you awestruck and amazed. Add Marvel Cave at the Silver Dollar City theme park near Branson and others in the area and there are plenty of subterranean adventures to explore, each offering something different and reasons to tour each one.