With summer in full swing, it's time to seek out refreshing treats that will provide that much-needed cooldown. Luckily, Southwest Missouri offers an array of options, including ice cream, frozen custard, and shaved ice, to satisfy your cravings. Join me as we explore some fantastic establishments in the scenic Ozarks, where you can indulge in delightful frozen snacks!
Swirly's Ice Cream & Waffles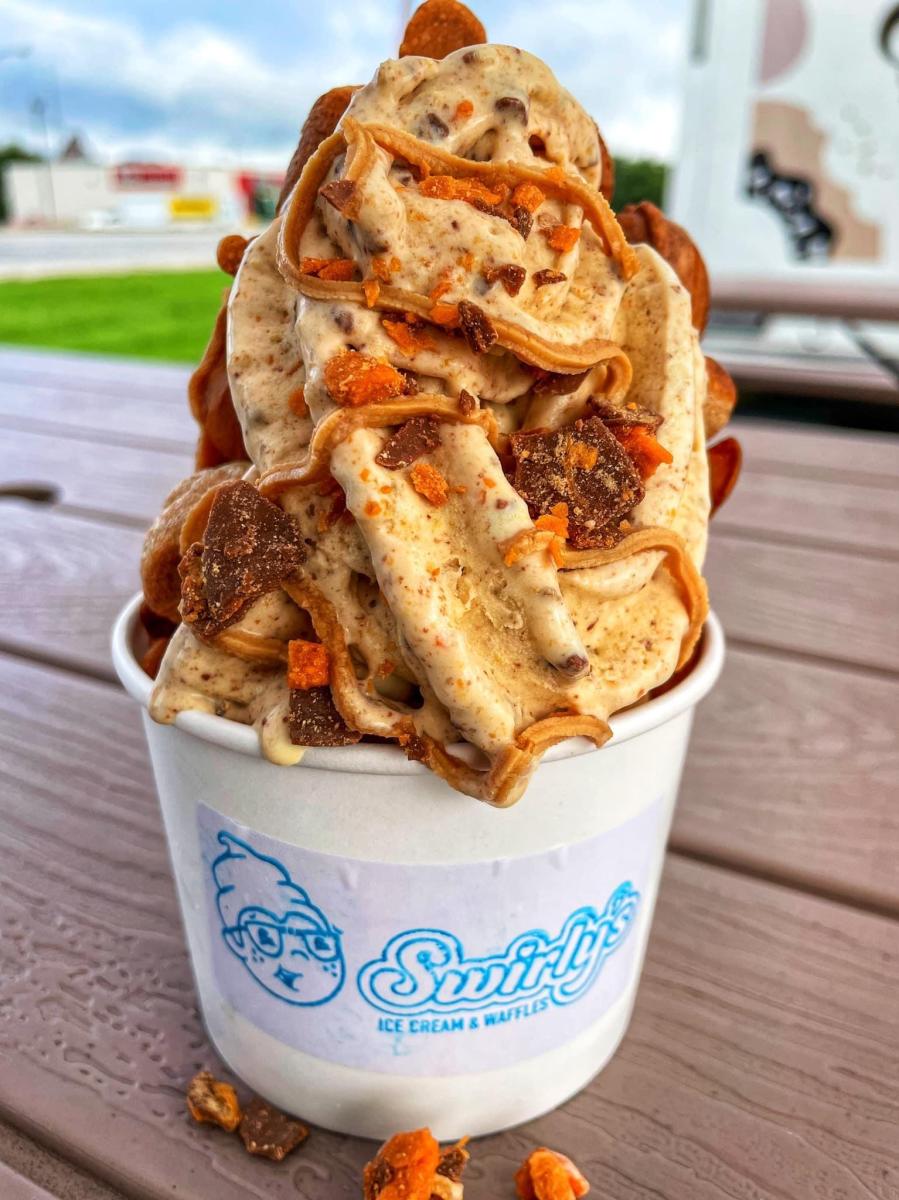 Indulging in a delightful bowl of ice cream with a variety of toppings is an unparalleled experience. At Swirly's, you not only have access to an exceptional selection of toppings but also the option to enhance your ice cream with an array of mouthwatering treats.
Their signature swirlies offer a delectable blend of cookies, candy, and cereal artfully incorporated into velvety vanilla ice cream. To take it up a notch, you can savor this concoction encased in a made-to-order bubble waffle or relish it as a heavenly milkshake
Address: 3867 S. Campbell Ave., Springfield 
Sno Ballz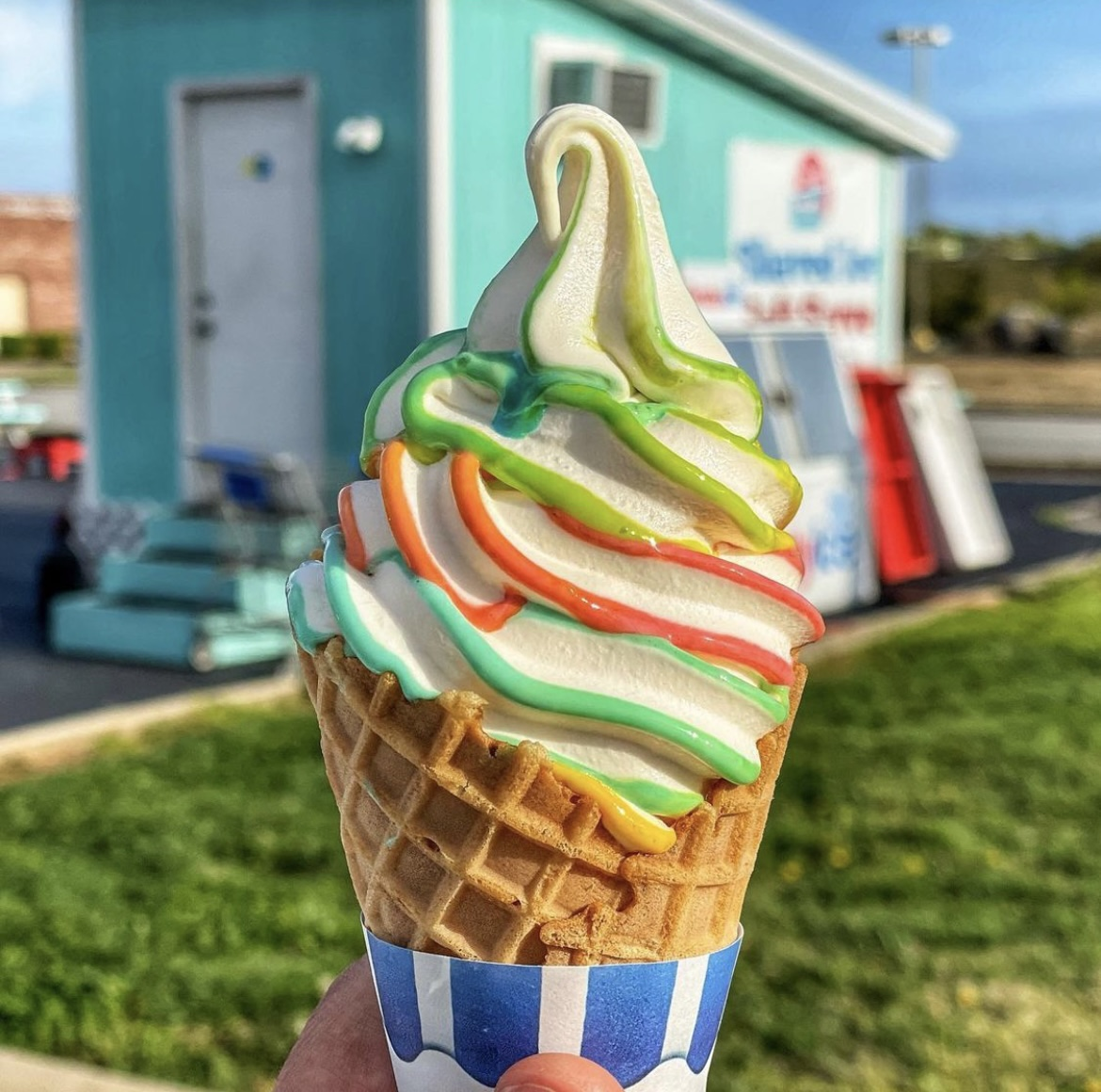 While shaved ice is their specialty, I find myself irresistibly drawn to the flavor burst ice cream at Sno Ballz. This delightful treat features velvety vanilla soft serve that can be customized with up to three tantalizing flavors of your choice.
The options are plentiful, ranging from classic favorites like banana, blue coconut, and chocolate to more indulgent selections like butter pecan, cheesecake, coffee, cotton candy, and strawberry. For an extra touch of deliciousness, you can opt to have your flavor burst cone rolled in a delightful sprinkling of colorful sprinkles. 
Address: 1751 James River Road, Ozark
Andy's Frozen Custard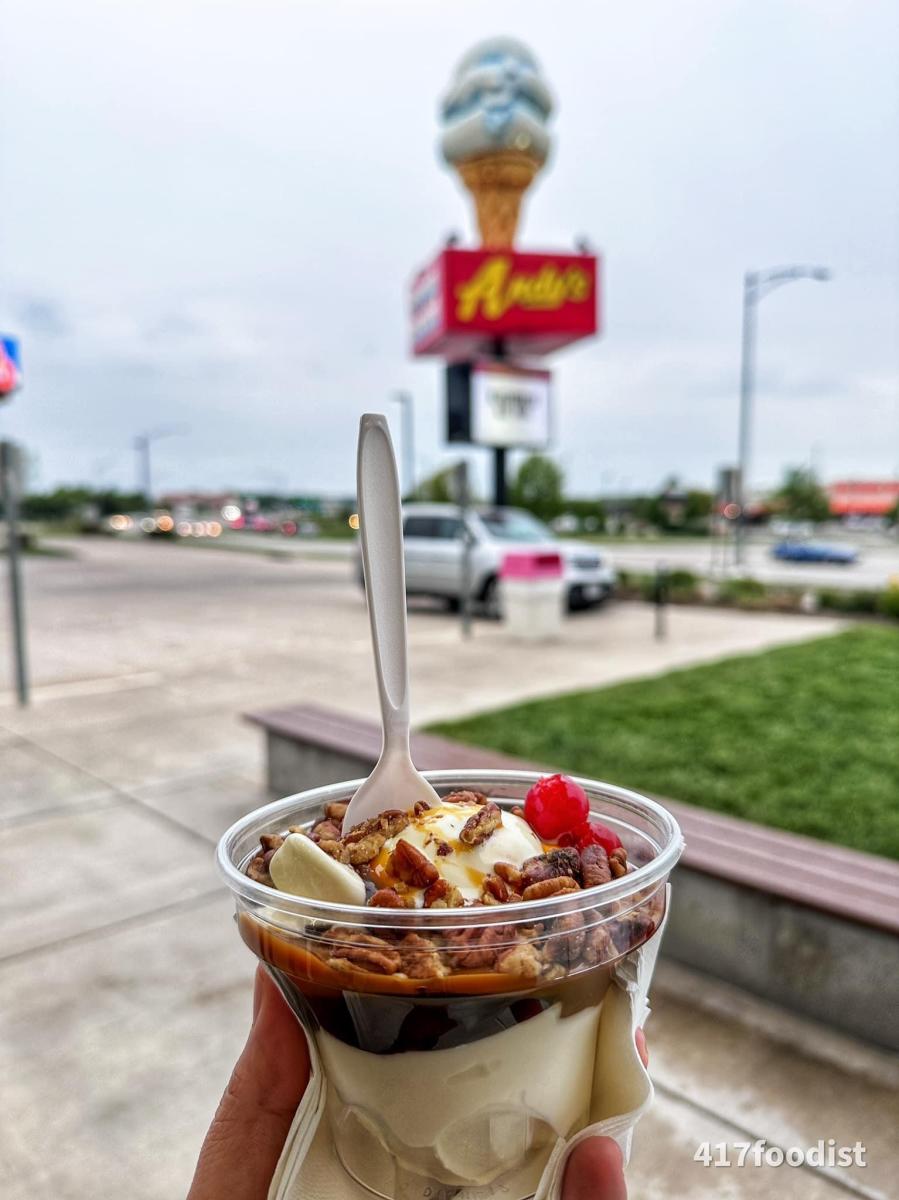 Frozen custard holds a special place in my heart, surpassing even my love for ice cream. Andy's is a beloved establishment that satisfies my sweet tooth cravings throughout the year. Each person has their signature order, whether it's the indulgent Jack Hammer brimming with luscious hot fudge, the seasonal delight of a pumpkin pie concrete, or the comforting simplicity of a cup of velvety vanilla custard.
However, my ultimate favorite has to be the exquisite Ozark turtle. This divine creation features creamy vanilla custard generously adorned with decadent layers of hot fudge, crème caramel, roasted pecans, and crowned with a delightful cherry on top.
Multiple Locations
Pineapple Whip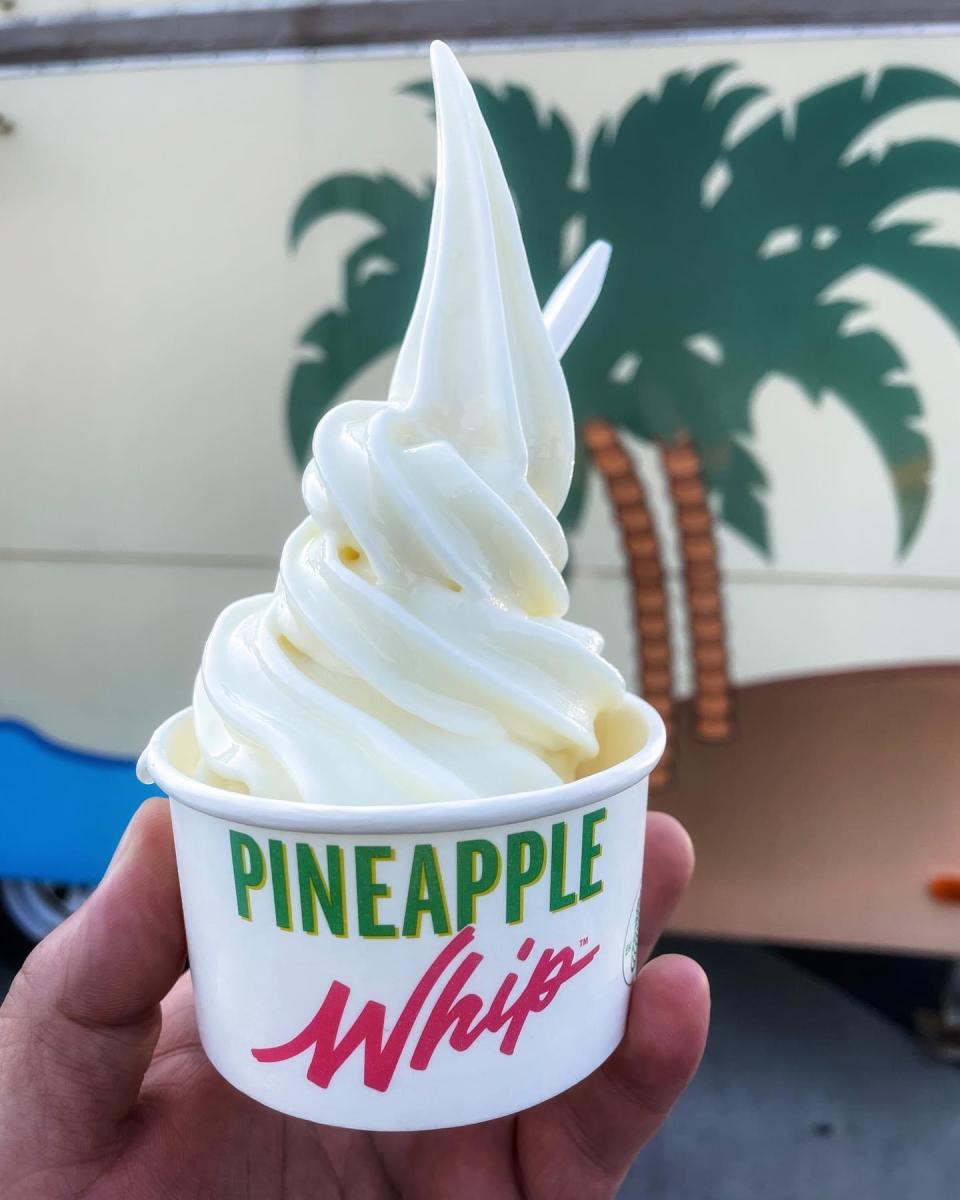 Ever since I was a child, Pineapple Whip has been a cherished destination for me. Even as an adult, I find joy in exploring the town and seeking out their various carts, each offering unique and exclusive flavors. The pursuit of trying their rotating selection, including grape, strawberry-kiwi, lemon berry, and mango-peach, becomes a delightful and flavorsome adventure. However, there is an undeniable charm to the timeless classic: pineapple. When you spot the yellow stand with the hula girl on top, you know you're in for a delicious treat.
Multiple Locations
Sweet EMOtion
Sweet EMOtion, initially established as a walk-up window on South Avenue, now has its own brick-and-mortar location in downtown Springfield. This delightful ice cream parlor takes pride in serving the community with a delectable, 100% vegan menu. Whether you're in the mood for gluten-free sundaes, custom shakes, or a refreshing cream slush made with Stubborn brand soda, consider your sweet tooth cured.
The options are limitless, allowing you to personalize your cone, bowl, shake, or pint with a choice of vanilla, chocolate, swirl, or a featured flavor. Elevate your creation with tempting additions such as brownie bites, teddy grahams, or strawberry shortcake, and indulge in the irresistible allure of Reese's Peanut Butter sauce drizzled on top.
Address: 211 E. Walnut Street, Springfield