The Springfield area is home to dozens of antique shops, resale boutiques, flea markets and thrift stores.
If you're a bargain hunter, antique lover, collector or just looking for a unique souvenir, you've come to the right place. The Springfield area is home to dozens of antique shops, resale boutiques, flea markets and thrift stores that will help you clothe your family, furnish your home and provide must-have items you probably won't find anywhere else.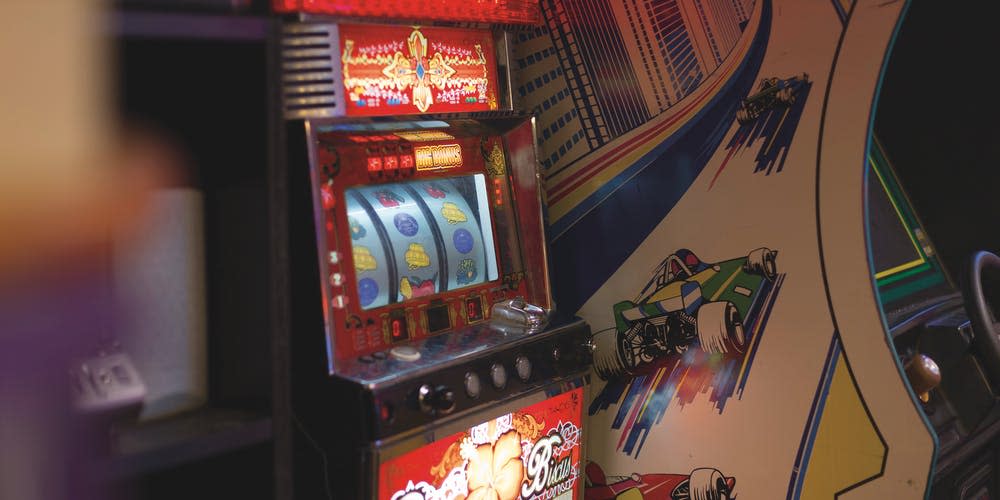 Antique gaming machines
The largest antique mall in Missouri, in fact, is in Springfield. Relics Antique Mall has aisle upon aisle of booths offering everything you can imagine, including jewelry, dishes, collectibles and antique furniture imported from Europe. Shop a while, then fortify yourself with lunch in the cafe inside the store, then shop some more.
Another biggie is Mike's Unique Collectable and Antique Flea Market. Along with dozens of booths selling books, toys, household items and more, the store has a big selection of new and used furniture for sale.
Head to the middle of the city for The Vintage Peddler and other flea markets on East Trafficway Street between National Avenue and Chestnut Expressway. The Vintage Peddler specializes in antiques and industrial, vintage and re-purposed items for your home and garden.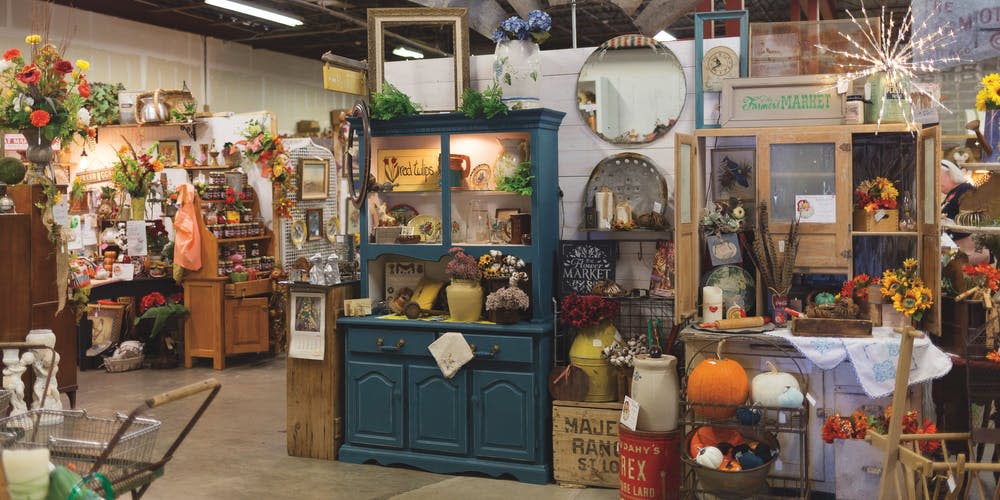 Antique displays
A Cricket in the House has an ever-changing selection of vintage, mid-century and contemporary gifts and furnishings along with handmade, restyled and repurposed items. It's a great place to begin your exploration of the city's downtown entertainment district.
On Historic C-Street, you'll find a handful of shops, including the quirky, quaint and quintessential Gilmore's. The ambiance will make you feel as if you've fallen into the infamous rabbit hole while you marvel at an assortment of treasures, antiques, furniture, home decor and clothing. 
Besides having a freakin' cool name, Freakin' Antiquin' Vintage Market is a freakin' cool place for antiques, repurposed and upcycled items for your home. The whiney members of your group can relax in comfortable chairs and watch TV when they need a shopping break.
The list goes on! Ozark Treasures Flea Market offers furniture, specialty "shops," homemade baked goods, Amish food items and more. For the Route 66 traveler, Mother Road Antiques sells Route 66 clothing and souvenirs, antiques, collectibles and postcards. Allure Thrift Store, known as the home of $5 jeans, specializes in new and used merchandise. 
Kearney Street Antiques on Kearney Street sells everything from antique furniture to collectibles to home decor.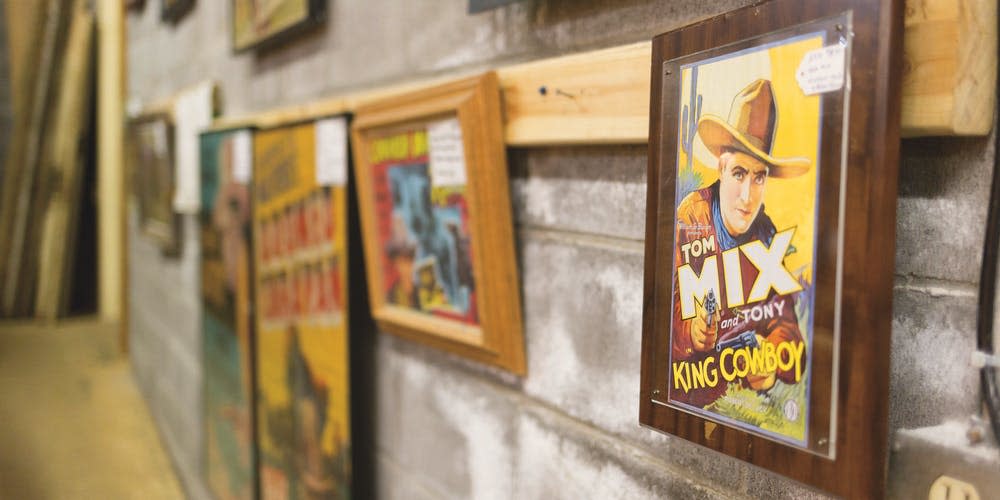 Antique photos
If clothing is what you're after, consider thrift store shopping. The city is home to a number of thrift stores, including Red Racks DAV Thrift Stores, with large selections of donated clothing for men, women and children and many other items. You never know what kind of treasures you'll find at bargain prices, and you'll enjoy knowing proceeds from thrift stores often benefit charities.
If you want to venture outside the city, head south to Ozark for a couple of shops near Lambert's Cafe off Highway J. Keep going south into Ozark where you'll find several antique shops and flea markets at the U.S. 65 and Missouri 14 interchange and in the downtown area where you can explore the town's historic square.