More and more people are making the switch to go green by eating organically and using sustainable products without plastic. Luckily, some businesses are popping up in Springfield that are doing just that. These are a few businesses in Springfield that are geared toward using all-natural ingredients and being sustainable. 
SOAP Refill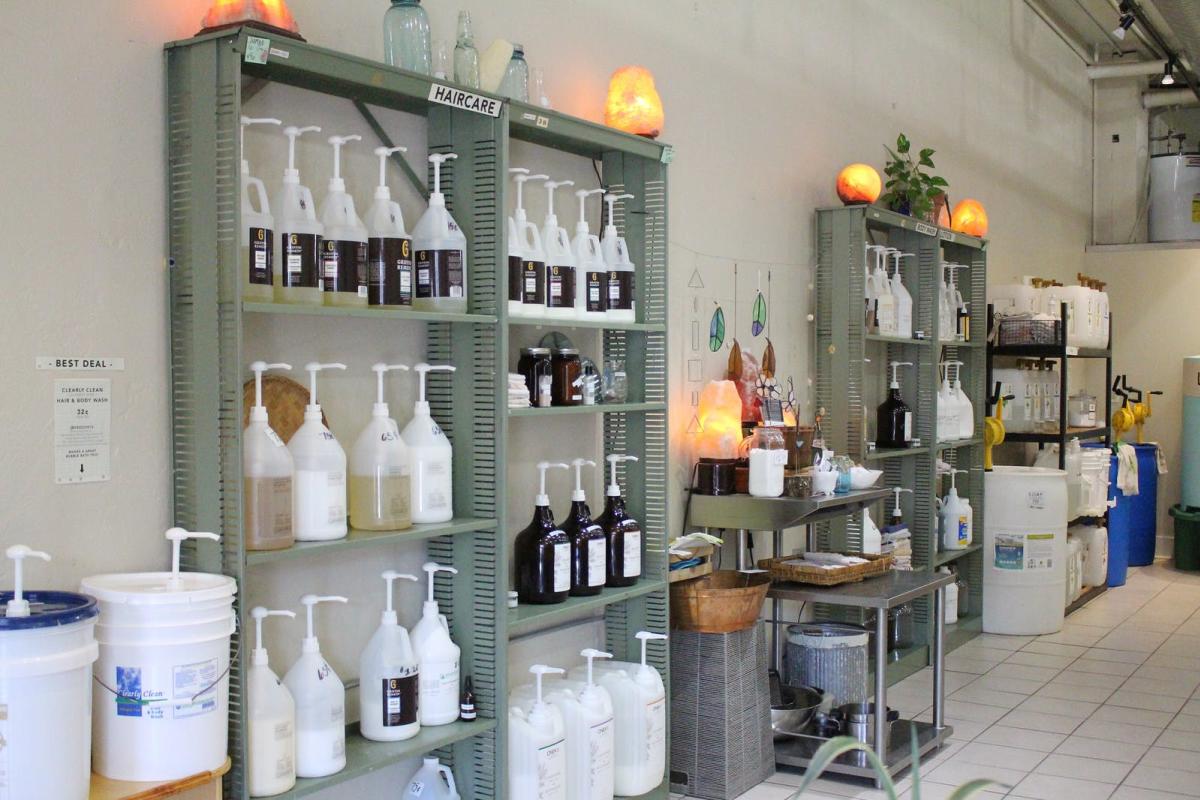 SOAP Refill
Package-free soap? Yes, please. SOAP Refill is all about making personal hygiene plastic-free. Need more soap or shampoo? Bring in a reusable container and purchase by the ounce. The shop also sells items such Turkish towels, stainless steel straws, shampoo bars, bamboo sporks, produce bags, laundry soap, bamboo toothbrushes and more.  
ALDI
ALDI is widely known to the public, and we understand why. Their motto "shop differentli" shines through as their stores are much smaller than your average grocery store, but still hold your favorite high-quality organic products. When you pick up produce or a fish filet, it's guaranteed to be fresh. They also hold an extensive line of gluten-free, vegan and organic options. Don't forget your ALDI quarter! 
MaMa Jean's Natural Market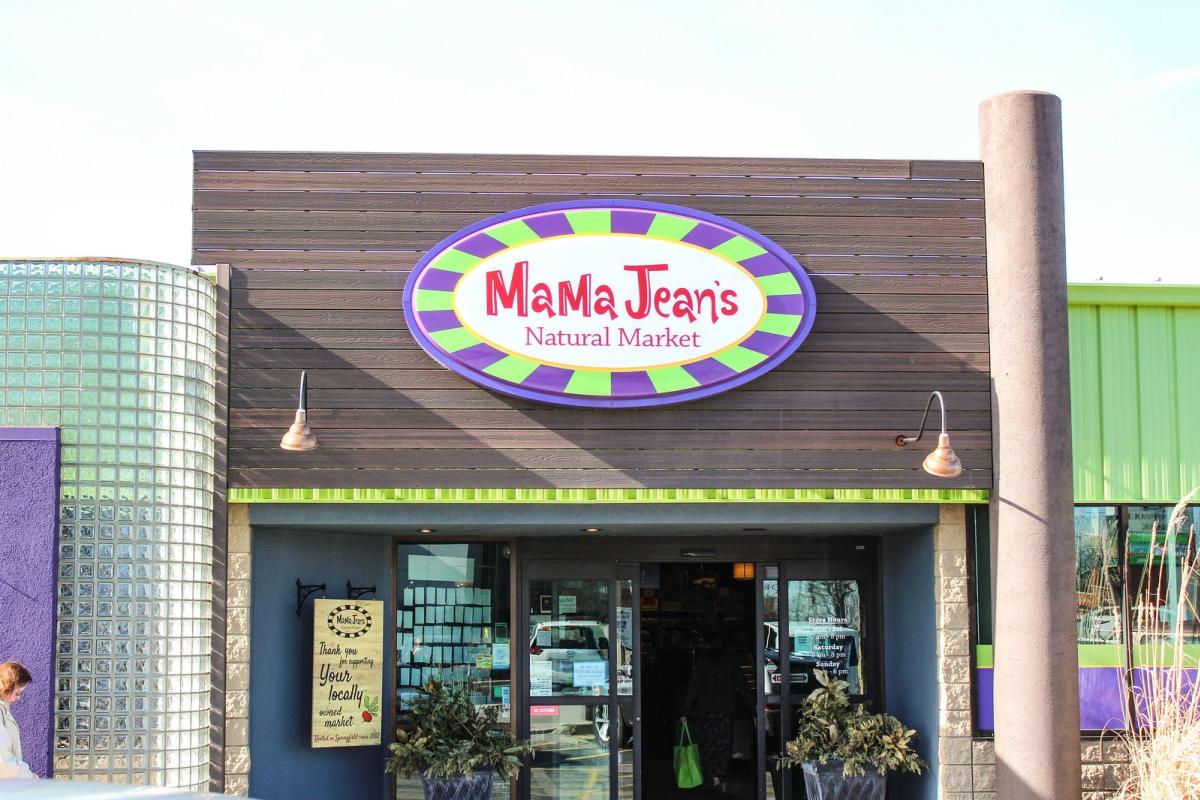 Mama Jean's Natural Market
High-quality fresh and local products can be found at MaMa Jean's locations across Springfield. Not only can you buy groceries but it has a full-service deli. Miss breakfast or didn't have time to grab lunch? Grab a breakfast or lunch box to go full of healthy goodies inside. Bring your reusable containers with you as Mama Jean's also has a dry bulk goods section.
Farmers' Markets
If you're looking for healthy and locally grown products, you've come to the right place. Springfield is home to several farmers' markets such as Farmers' Market of the Ozarks and Greater Springfield Farmers' Market that are open most Thursdays and nearly every Saturday of the year. Hundreds of farmers and producers bring their goods and sell everything from flowers, soaps, coffee, fruits, vegetables, bakery items, cooking herbs and more. 
Springfield Mercantile Co.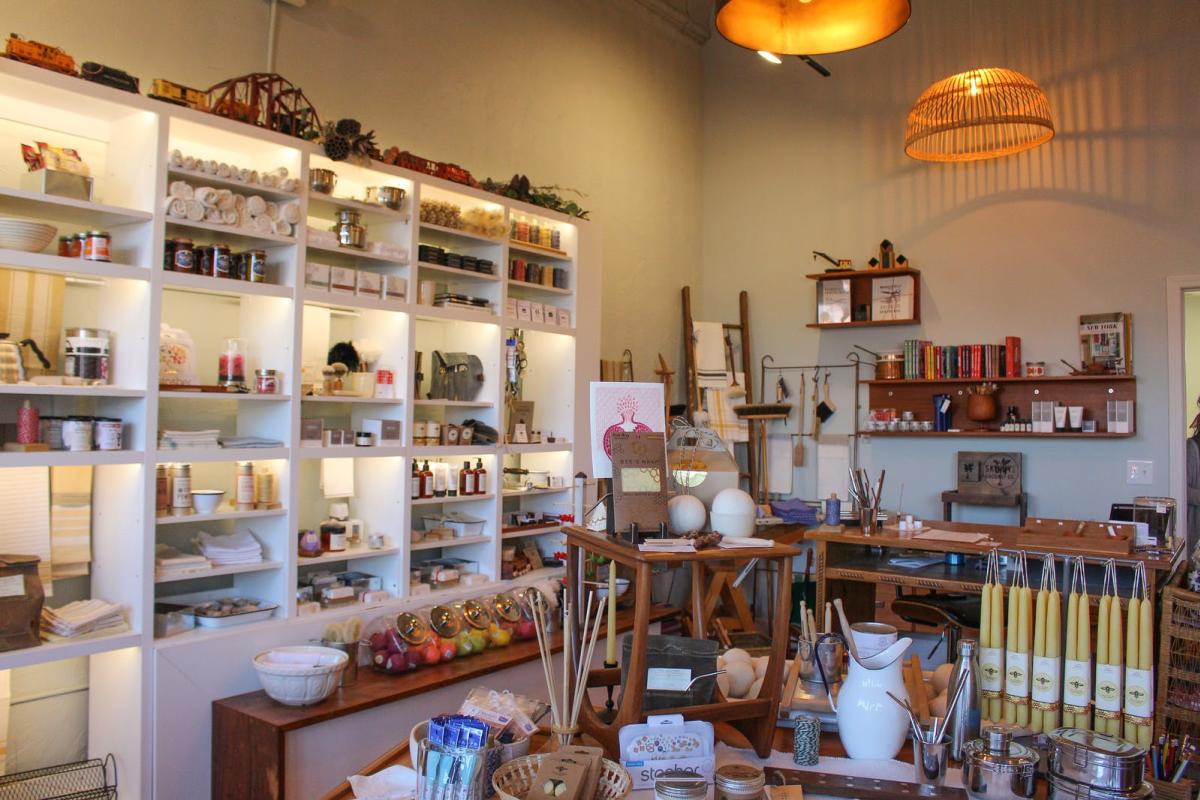 Springfield Mercantile Co.
Springfield Mercantile Co. is all about filling every room in your home with sustainable products from the kitchen to the nursery. Find items such as bamboo brushes to reusable beeswax wraps and kitchen towels that are all package free. Currently, the store is prototyping various home goods using natural textiles, classic forms and muted colors and will soon be able to cater to special orders. 
Ruby's Market in Price Cutter
Hidden, Ruby's Market has moved inside Price Cutter at the East Battlefield Road location, but you can still find your natural favorites. Need your produce cut a certain way? Head over to the "chop shop" and have your produce cut to your liking. Ruby's also offers brick oven-fired pizzas with dough made in house, a wide variety of seafood and sushi and a bakery.
Did we miss anything? Email mrussell@springfieldmo.org your business suggestion and we might add it to the list.