Springfield, Missouri, is not just a haven for scenic beauty but also a hidden gem for taco aficionados. Springfield boasts a number of fantastic taco restaurants worth discovering. Here's a list of places where you can indulge in delicious tacos.
Tacos El Gordo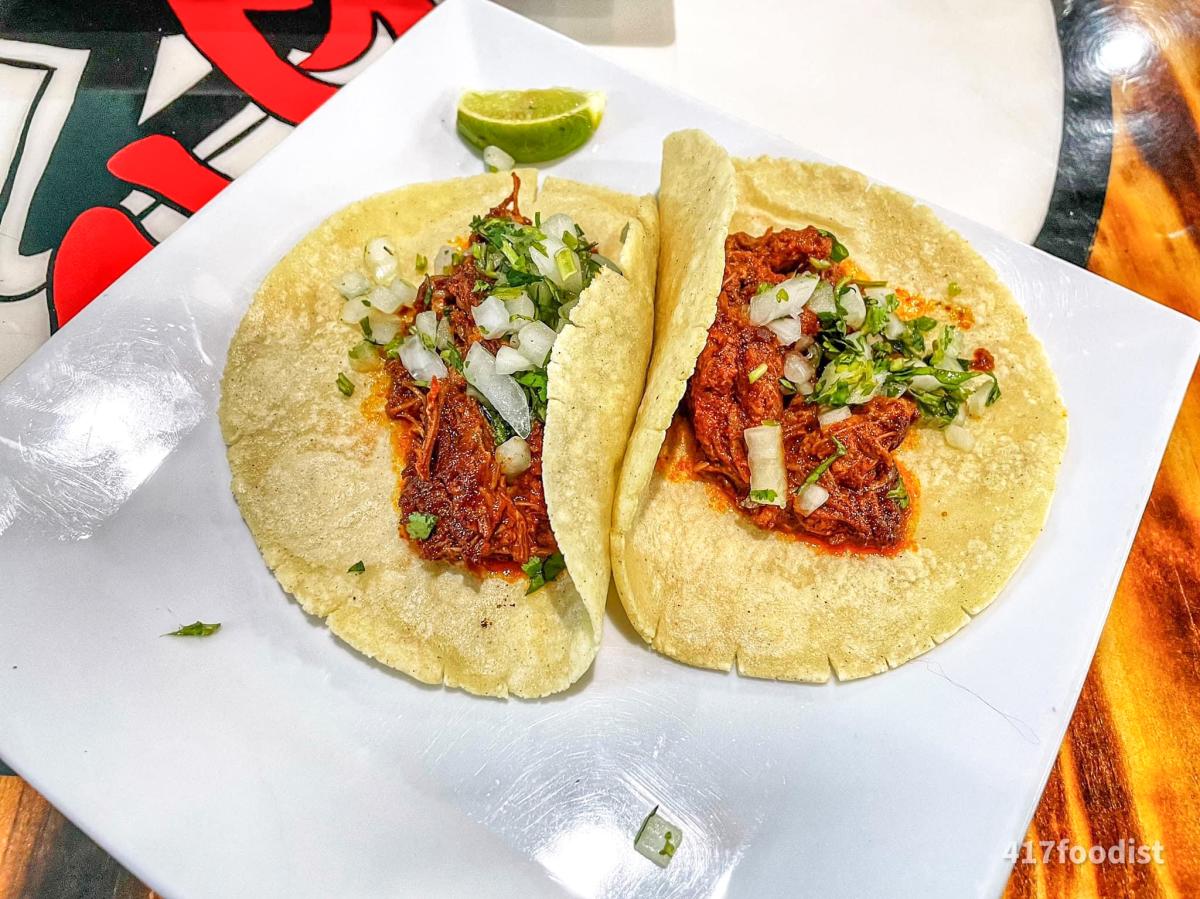 Photography by Billy Dove
On both Mondays and Thursdays in the Springfield area, there's a must-visit spot: Tacos El Gordo. This popular taco joint has two Springfield locations and offers $1 tacos on these special days. With an extensive selection of over 10 taco meat options, Tacos El Gordo caters to the diverse tastes of all taco enthusiasts.
Address: 1510 N. National Ave., Springfield
Address: 5360 S. Campbell Ave., Springfield 
Tacos El Champu
Photography by Billy Dove
What started off as just food trucks, has turned into multiple brick-and-mortar locations for Tacos El Champu. While known for great tortas, burritos, and sopes, they are also selling those tasty tacos for $1 all day on Tuesdays. I have devoured my fair share of their al pastor tacos, but those shrimp tacos are the most mouthwatering dish I've had. Loaded with shrimp in a crispy tortilla, they also pile on the cheese, onions, cilantro and avocado.
Address: 1342 W. Sunshine, Springfield
Address: 603 S. Kimbrough, Ave., Springfield
I Love Tacos, Taqueria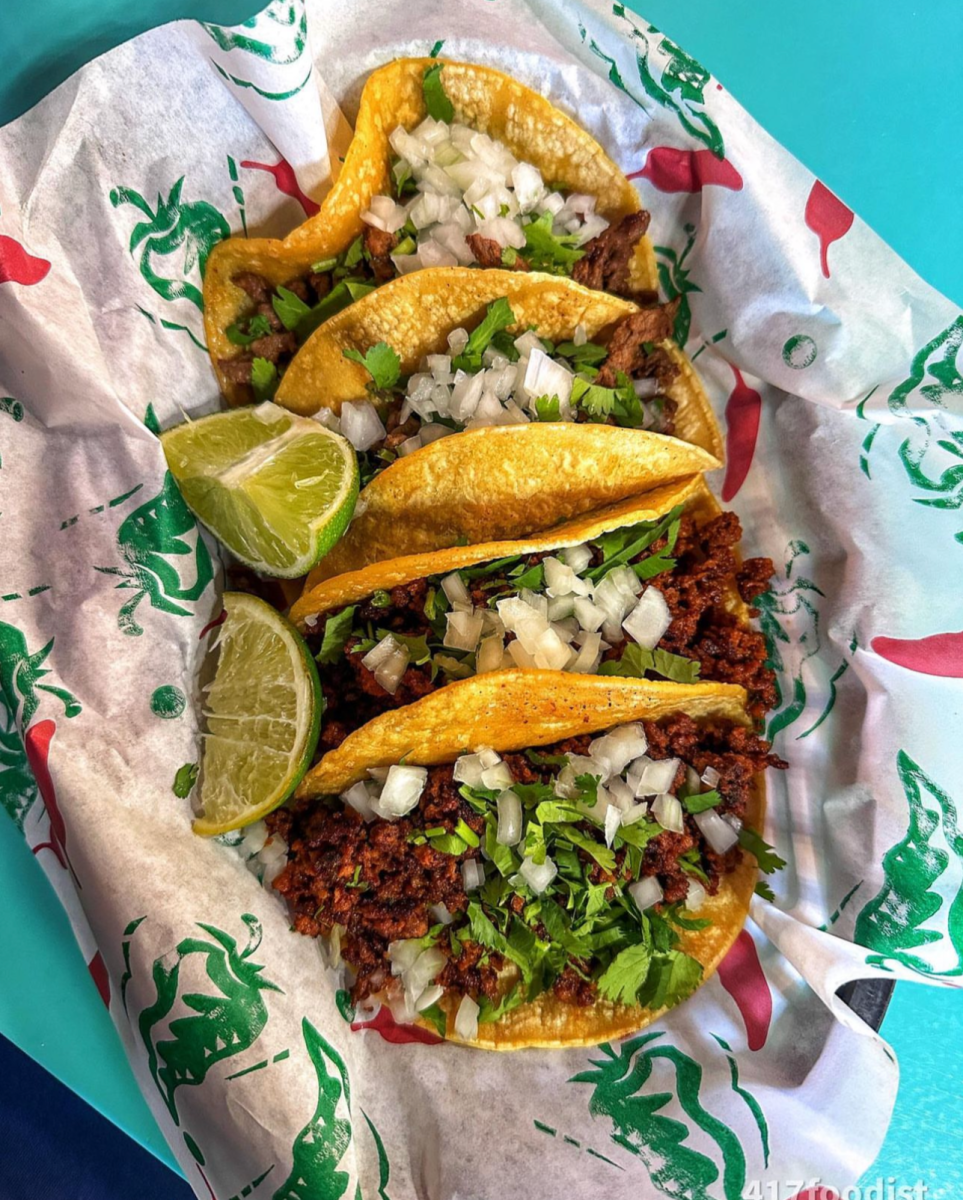 Photography by Billy Dove
Gone are the days where I must drive 30 minutes to get my fix of tamales, tortas, and horchata, because baby, I Love Tacos, Taqueria has a brick-and-mortar on the east side of Springfield and I'm loving every minute of it. While they still have the food truck, I Love Tacos, Taqueria has become one of my go-to lunch spots throughout the week. The pastor tacos, plus the alambre tacos filled with steak, ham, bacon, cheese and bell peppers are a must-try.
Address: 2724 E. Chestnut Expressway, Springfield
Address: 430 Broadview Pl, Springfield
Don Toño
Just down Glenstone Avenue is an unsuspecting red food truck that is serving some killer street tacos, as well as some of the best Mexican street corn in the area. Don Toño not only has the trailer, but they are mobile with a food truck out serving tacos to the hungry folks in Springfield. With barbacoa, chicken, asada, and many more fillings, you just cannot go wrong.
1314 S. Glenstone Ave., Springfield 
Mundo's Latin Kitchen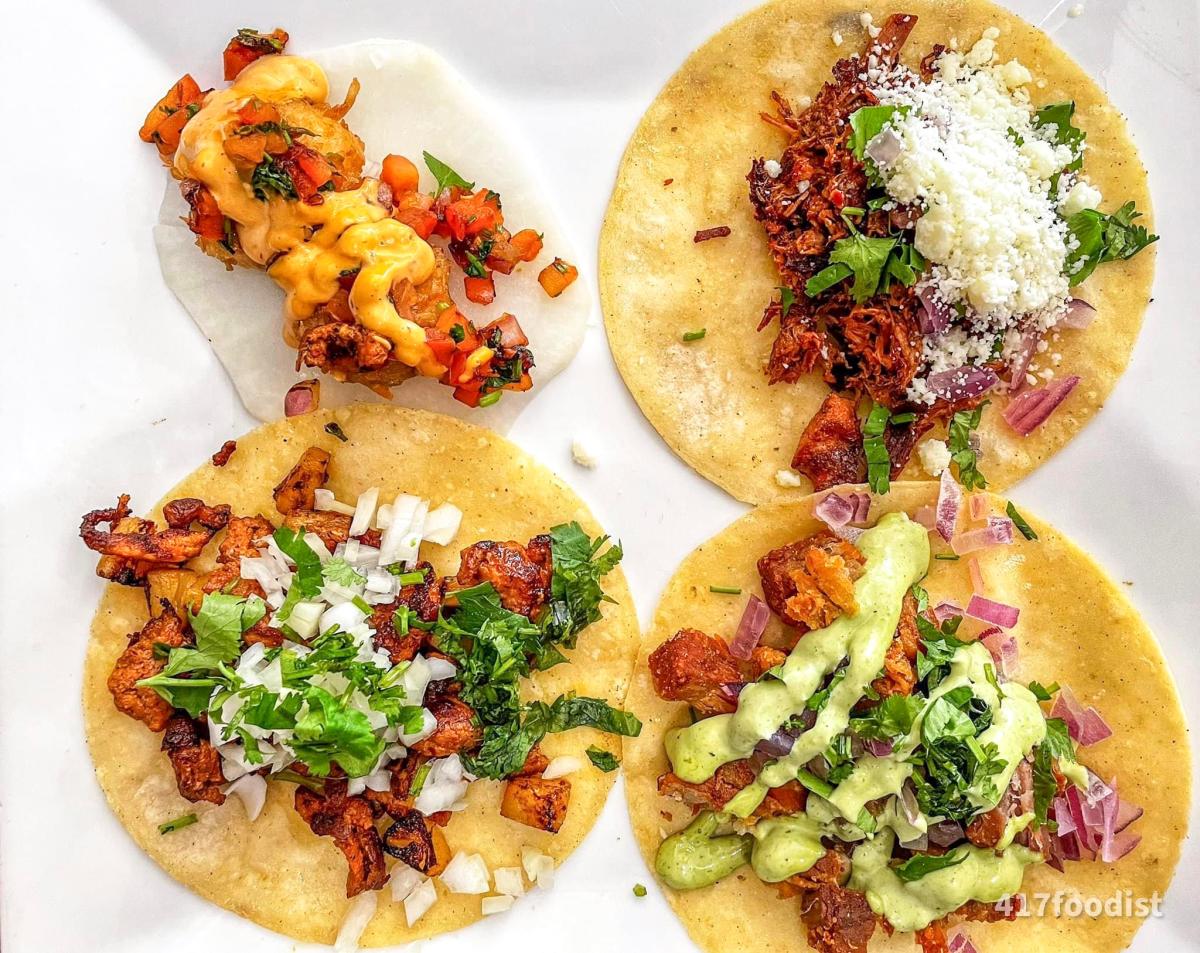 Photography by Billy Dove
Mundo's Latin Kitchen has made a name for itself by offering a menu filled with cuisine from all over Latin America. Outside of items like Mofongo, tostones, and fried plantains, they have an extensive taco menu as well. Seafood tacos filled with your choice of shrimp or tilapia, topped with pineapple and Pico de Gallo are always a hit. A popular taco is the Jicama street taco, where the standard corn or flour tortilla has been replaced with a veggie jicama tortilla, which is filled with either coconut-breaded chicken or shrimp. My personal favorite is the crisp pork belly tacos, topped with onions, cilantro and their house-made cilantro sauce. 
Address: 5493 N. 17th St., Ozark
Señor Julian's Mexican Bar & Grill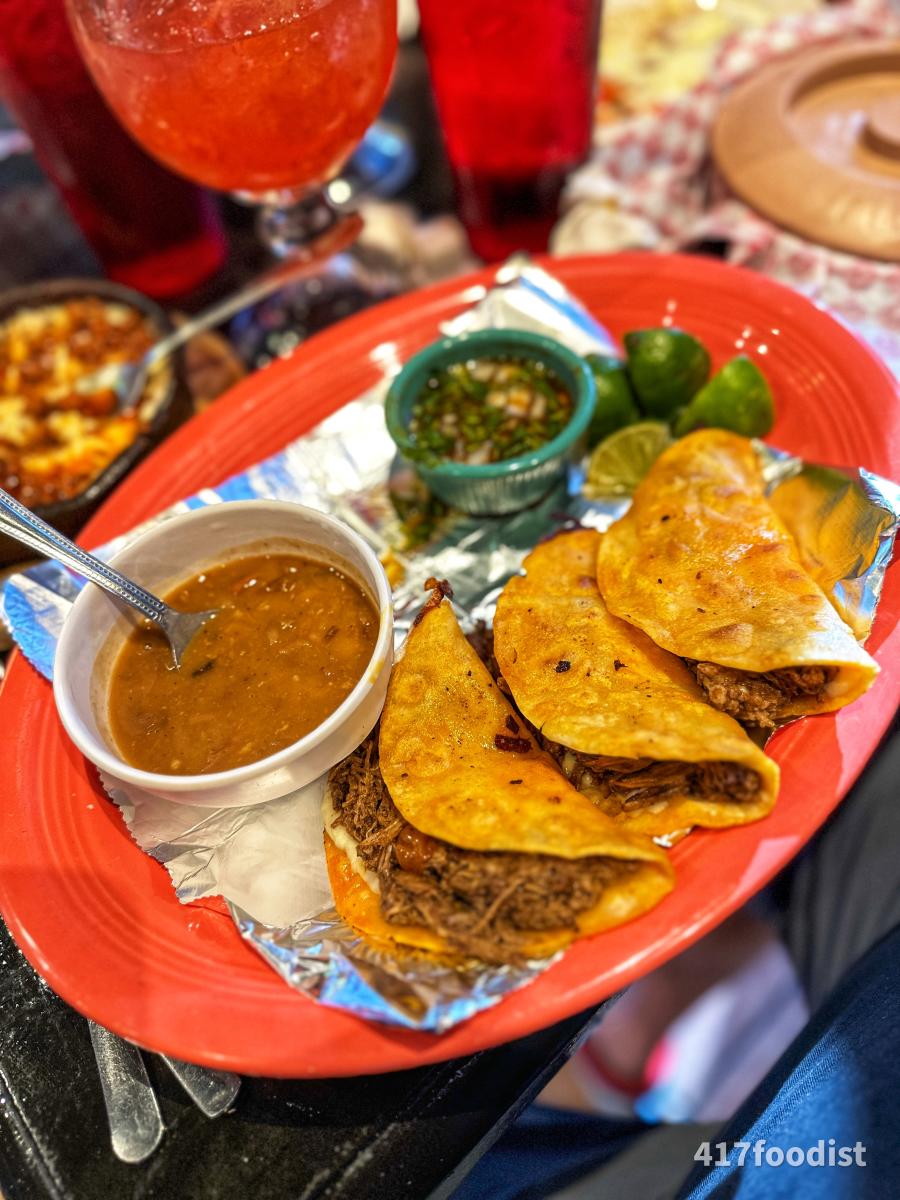 Photography by Billy Dove
Señor Julian's is the place you want to go where the staff treats you like family. The Villela family treats every person that steps foot into their restaurant, like a member of their family. This follows with the food that they are creating for their menu. The quesabirria tacos are crispy, filled with cheese, and dip perfectly into the consomé. They are also making homemade flour tortillas that you can fill with all those glorious taco fillings, or just smother in butter and enjoy. 
Address: 3405 E. Battlefield Road, Springfield 
Not'cho Ordinary Taco
Casey McTavish and his team are bringing a unique menu filled with everything from Not'cho Not'chos, quesadillas, and three separate taco menus. Quesatacos that are filled with melted cheese and stuffed with garlic herb shrimp, or ancho Chile pork, to the classic street tacos stuffed with carnitas, fish, and even marinated cauliflower or crispy fried tofu. Not'cho Ordinary is also known for its unique flour tortilla that has been crusted with parmesan cheese, which adds a great cheesy, salty, flavor to each of the specialty tacos.
Address: 203 E. Mount Vernon St., Nixa
Casa Bella Mexican Cuisine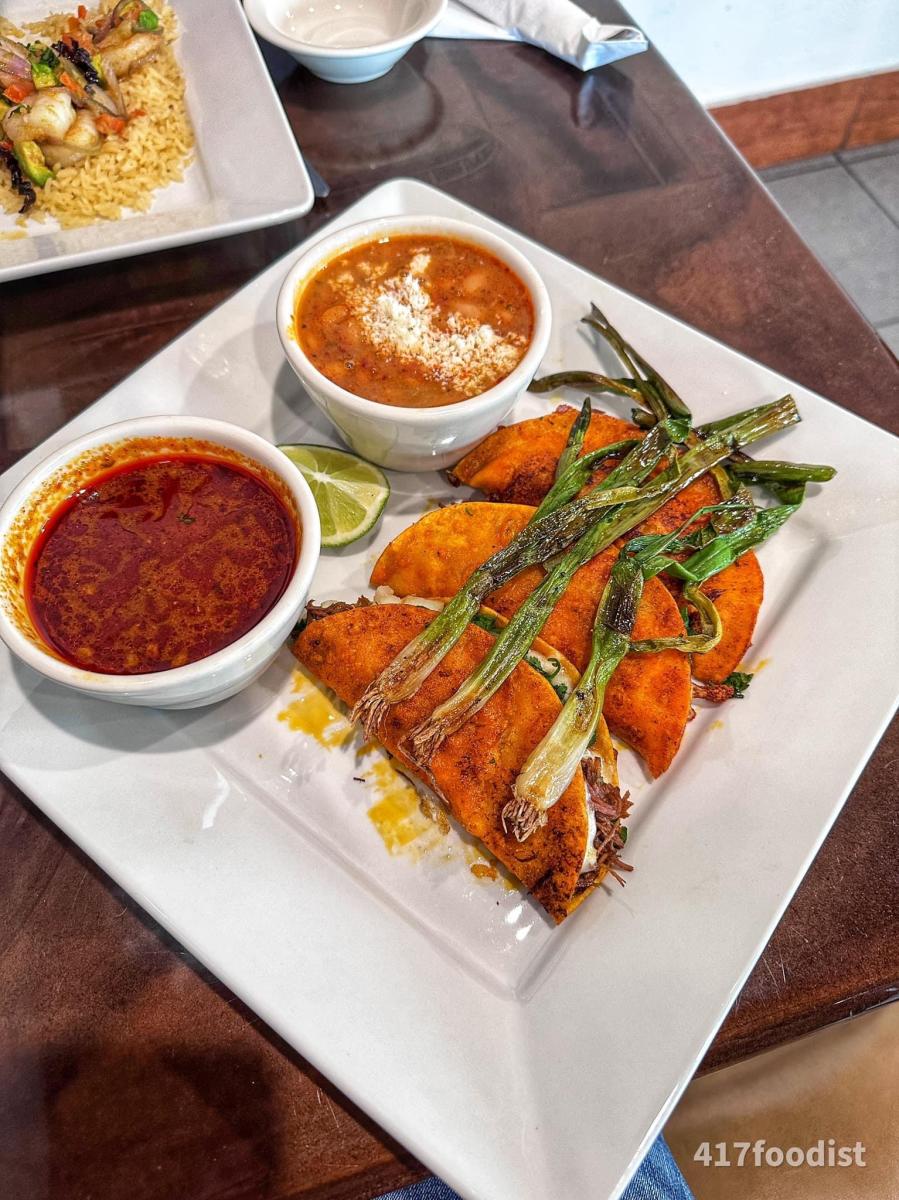 Photography by Billy Dove
Casa Bella shot onto the food scene in Springfield with a bang. They have opened two locations and have become a local favorite for great food. Sergio Ruiz and Jimmy Rosales have started Taco Tuesday at their location on Battlefield Road, offering shredded chicken, ground beef, and carnitas tacos for $1.50 per piece, as many as you can eat! Order soft shell or crispy shell tacos, grab a margarita and enjoy a taco feast. 
Address: 4610 S. Campbell Ave., Springfield
Address: 300 E. Battlefield Road, Springfield 
El Monarca Mexican Restaurant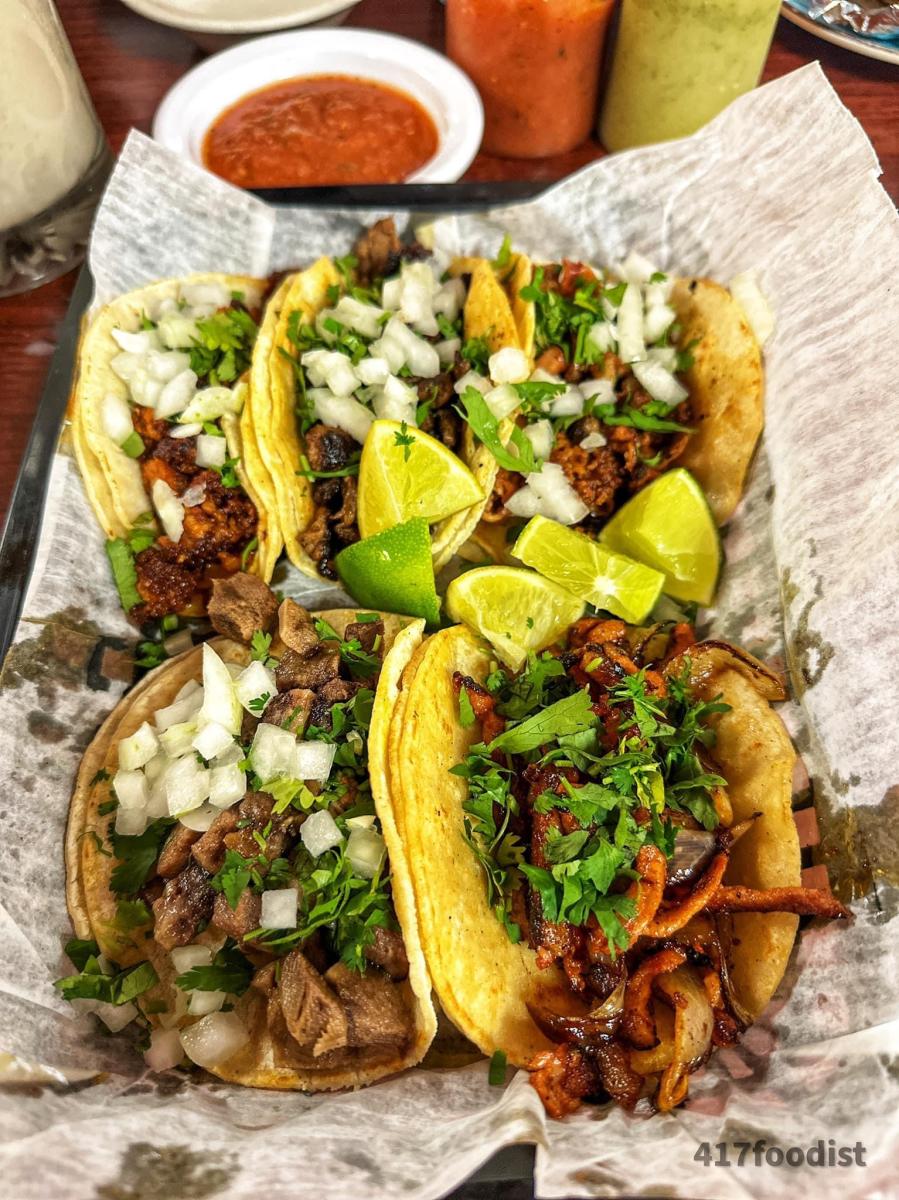 Photography by Billy Dove
When you find yourself cruising through the city of Nixa and you have that craving for food that is made with love, then you know you must stop at El Monarca and visit Mr. G and Maru! El Monarca is serving California-style Mexican food, and you know they are doing tacos right. The street tacos can be filled with al pastor, lengua, tripa, and even campechanos, which is a mix of steak, pork, and chorizo. Cover these tasty morsels in a variety of homemade salsas for a meal you'll never forget!
Address: 312 N. Massey Blvd., Nixa
Tuka Tacos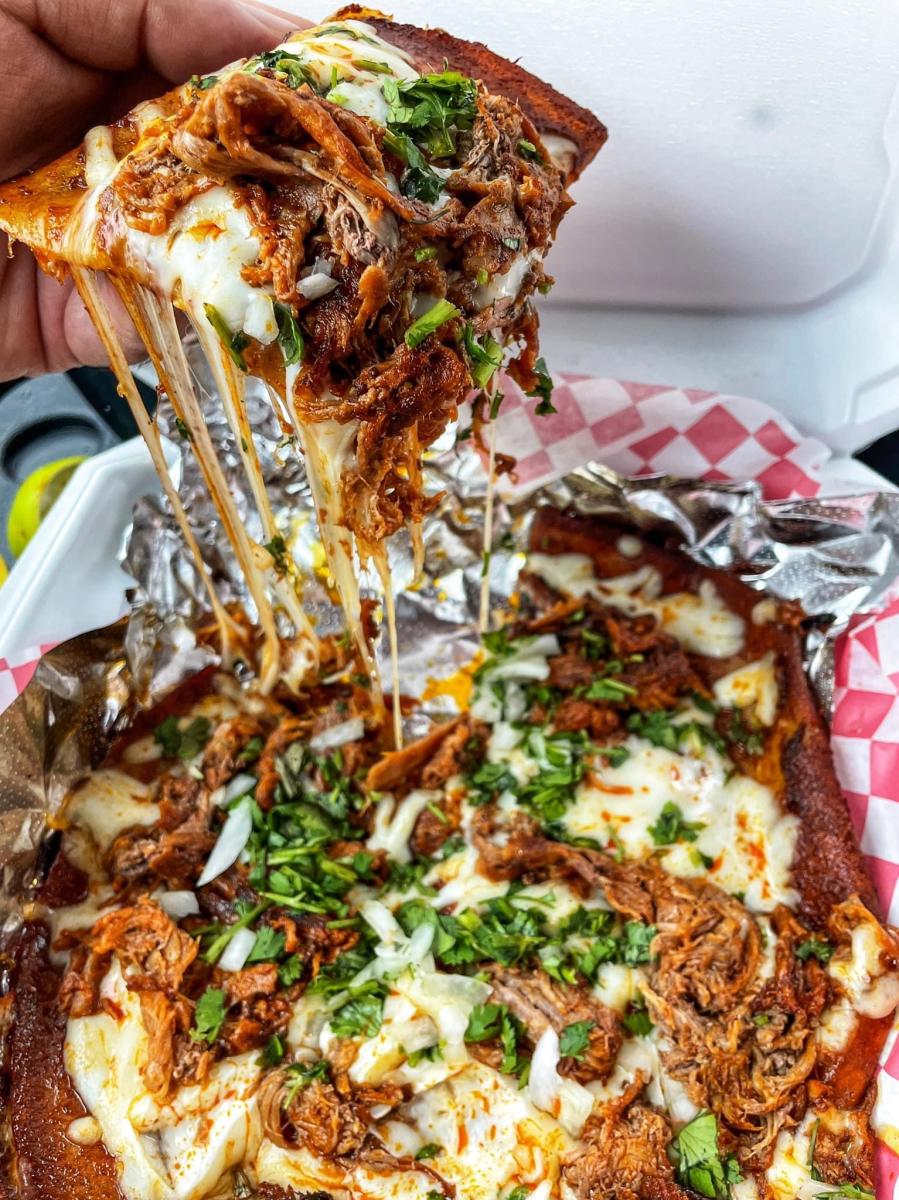 Photography by Billy Dove
Now we all love a great taco truck, one that is serving delicious street tacos, but Tuka Tacos has flipped the script. The birria taco pizza is one of the most delicious creations I have tasted. Named after the owner's father, Jorge's pizzabirria is a 16-inch tortilla dipped in their special sauce, topped with cheese, birria, cilantro and onions. It's saucy, it's cheesy, and of course, it is beefy. Big enough to share with friends, or for one hungry patron. 
Address: 1602 E. Kearney St., Springfield