Looking to explore the best sports activities in Springfield? We've got you covered with this itinerary that showcases the best of Springfield, Missouri's sports. Feel free to mix and match the activities below to fit your desired trip and interests.
Where To Stay
Springfield has a variety of accommodations to fit your desired experience, needs, and budget. Check out our places to stay page for more information.
Things To Do
BigShots Golf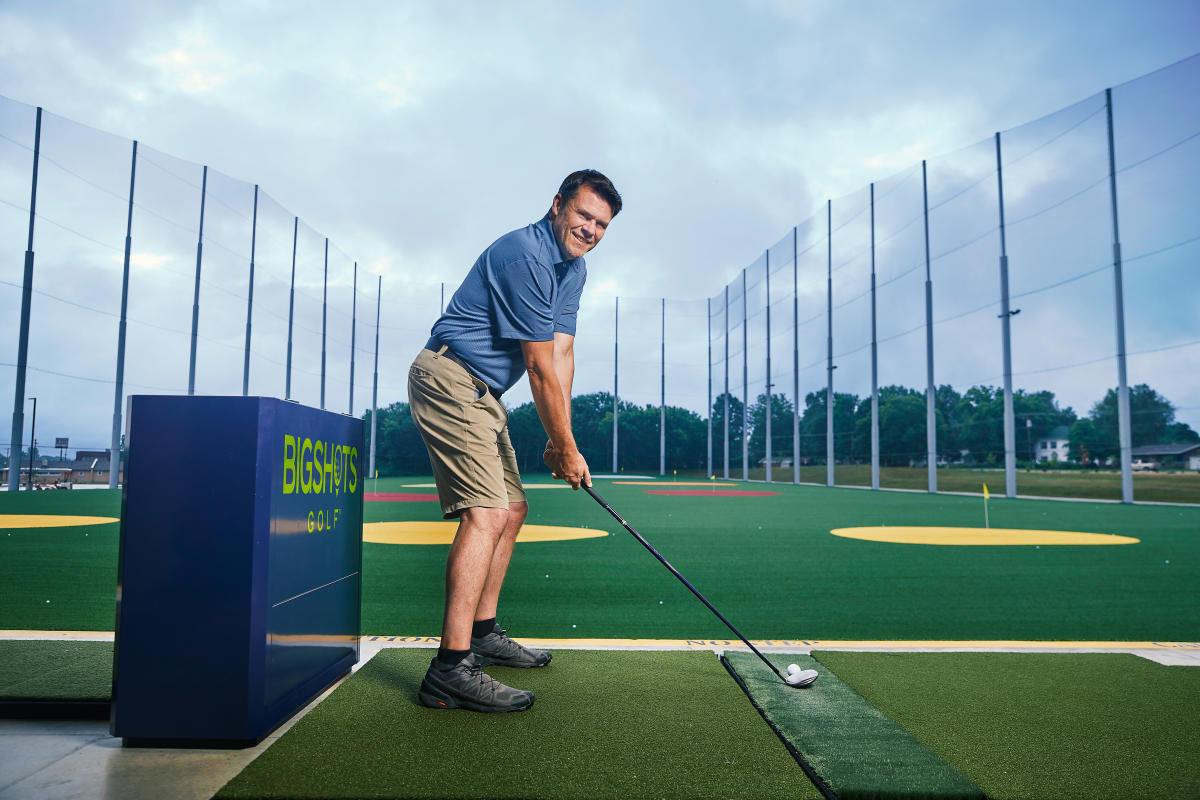 Golf pros, newbies and even people not into golf can come together and have a good time at BigShots. Get a bay and play games with the 3D augmented reality tech, play the six-hole mini golf course or just kick back and relax as you share great food and handcrafted cocktails. Grab your friends and come enjoy the never-ending fun at this 12-acre complex.
Address: 930 E. Kearney St., Springfield
Missouri Sports Hall of Fame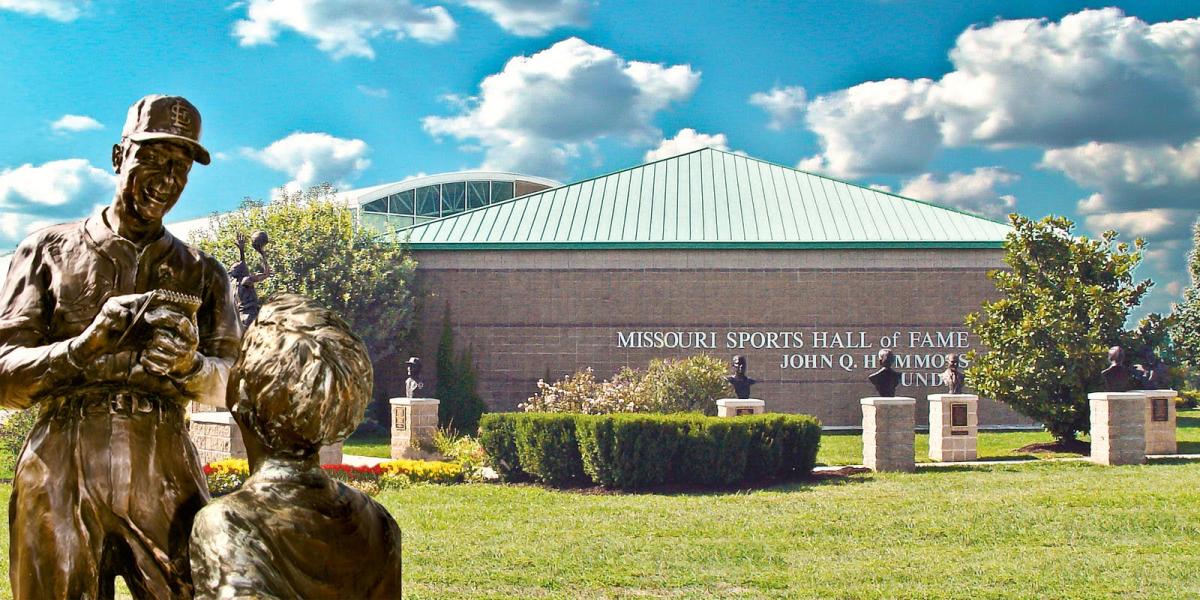 The Missouri Sports Hall of Fame is a fun, family-friendly environment. The museum includes more than 4,000 pieces of sports memorabilia. The two-story, 32,000-square-foot building also features a number of interactive exhibits allowing you to experience the excitement for yourself. You can race your friends in the NASCAR simulator, step into the batter's box against a Major League Baseball pitcher, throw football passes and much more. 
Address: 3861 E. Stan Musial Dr, Springfield
Springfield Cardinals Baseball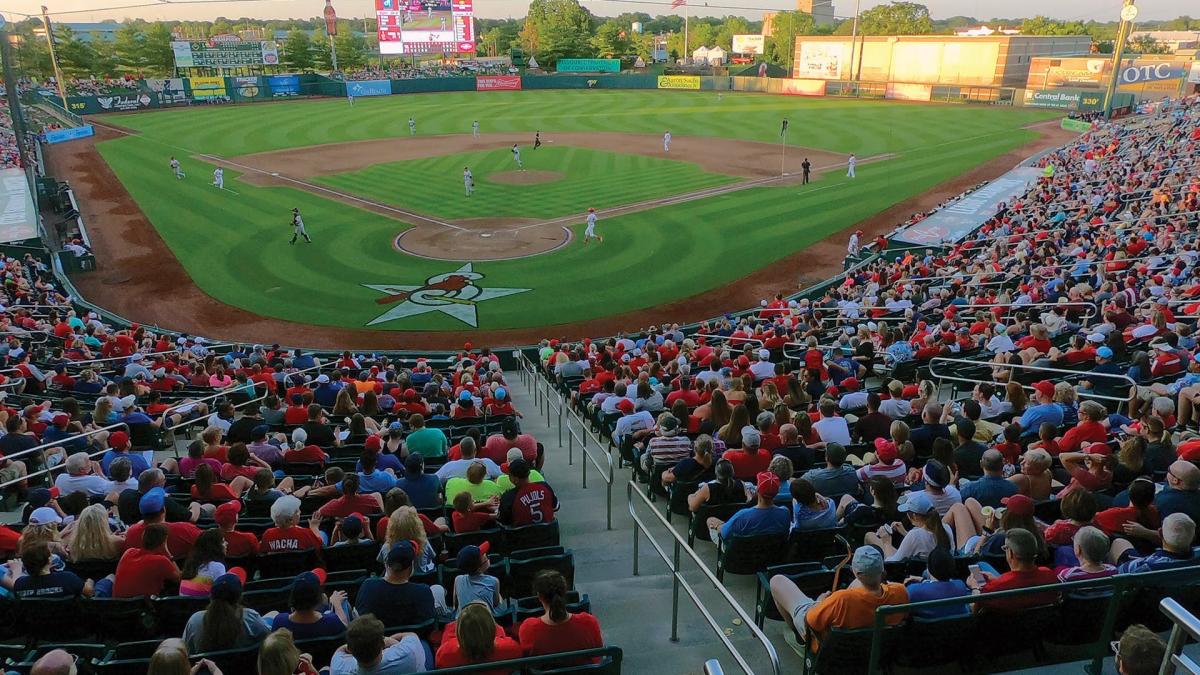 Head over to Hammons Field and see the St. Louis Cardinals Double-A affiliate. More than 100 St. Louis Cardinals got their start here! Affordable tickets, great food and drink and a family-friendly atmosphere make this stadium the perfect place to spend your day. 
When: Click here to see the 2022 Springfield Cardinals schedule.
Address: 955 E. Trafficway St., Springfield
Jordan Valley Ice Park
Jordan Valley Ice Park in downtown Springfield features two indoor NHL-size ice rinks for public skating, figure skating and hockey. Don't want to get on the ice? Enjoy watching the Missouri State Ice Bears, the Springfield Youth Hockey Association and the Jordan Valley Figure Skating Club.
Address: 635 E. Trafficway, Springfield
Trout Fishing In The Ozarks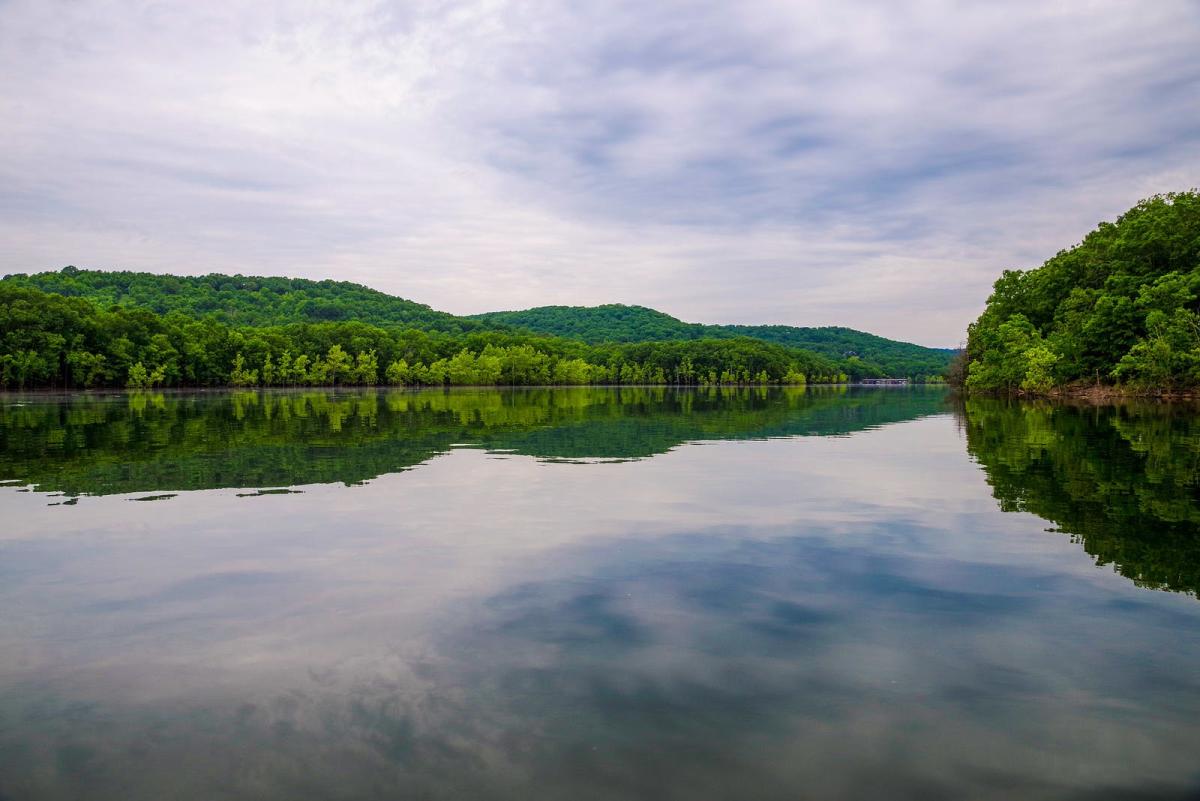 Some of Springfield's best fishing corners are nestled on the outskirts of the city, making them prime locations to catch trout during the beginning of March. If you're just now getting into fishing or are new to the area, here are some of the best locations for trout fishing in the Ozarks.
Cooper Tennis Complex
Named the 2016 US Tennis Assoc. Outstanding Tennis Facility, Cooper Tennis Complex includes 12 indoor courts and 17 outdoor lighted courts. Hit the court yourself or go watch the Springfield Lasers, 2018 and 2019 World TeamTennis Champions.
Address: 2331 E. Pythian St., Springfield
Tommyhawks Axe House
Tommyhawks uses axes, one of the oldest tools in human history, to bring people together for fun and competition. Unleash your inner competitor and warrior or simply have a good time throwing hawks around! If you've never thrown axes before, don't worry; you'll receive proper instruction upon arrival!
Address:  1631 W. College St., Springfield
Golf At Big Cedar Lodge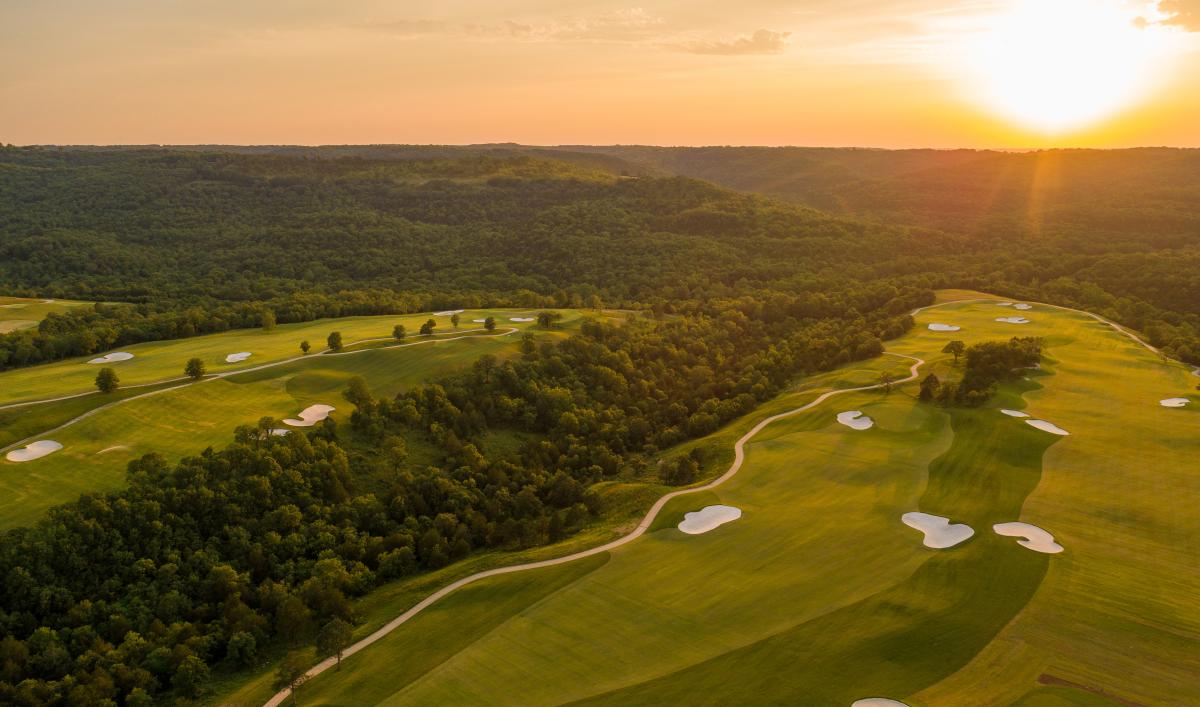 Photo courtesy of Top Of The Rock
Big Cedar Lodge offers courses designed by some of the top names in golf: Tiger Woods, Jack Nicklaus, Arnold Palmer, Tom Watson, Gary Player, Tom Fazio, Bill Coore and Ben Crenshaw. Golf Digest has named the highly anticipated fifth course at Big Cedar Lodge, Payne's Valley, as the 2021 Best New Public Course in North America. Named in honor of golf legend and Ozarks native Payne Stewart, the course was developed in partnership between Tiger Woods and Johnny Morris.
Address: 190 Top of the Rock Rd., Ridgedale
Bass Pro Shops Tournament of Champions
Springfield is home to the highest attended high school basketball tournament in the United States. Bass Pro Shops Tournament of Champions has showcased 60 NBA players and 350 Division 1 players. Tickets are affordable and you're guaranteed to see some high-level talent. 
When: Click here to see the tournament schedule. 
Address: 685 S. John Q Hammons Pkwy., Springfield
Where To Eat
Big Whiskey's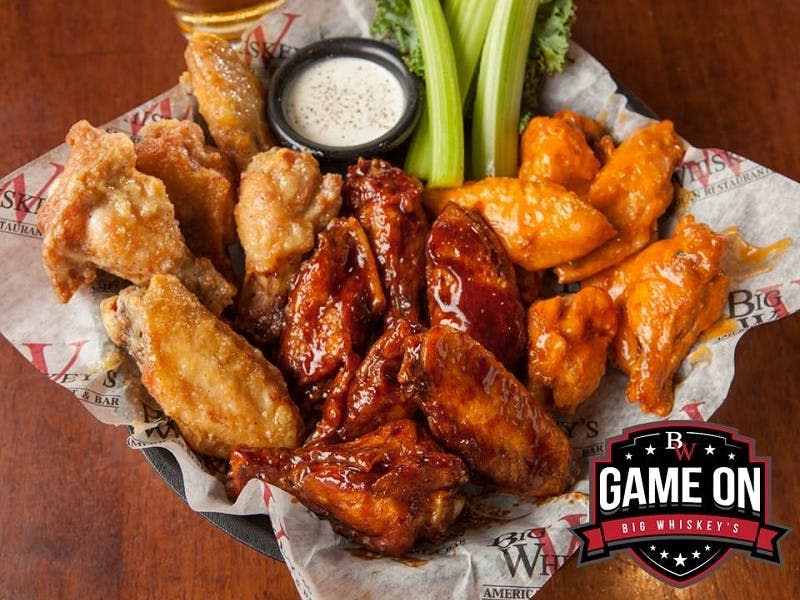 Voted one of the best restaurants in Springfield by "417 Magazine" readers, Big Whiskey's American Restaurant & Bar is one of Springfield's hotspots for watching sports. The food and drink menus offer a wide range of good options, and there are plenty of TVs to enjoy the game on. Head in from 3-7p.m. Monday-Friday for happy hour!
Address: 311 Park Central East Springfield, 1550 E. Battlefield Rd.. Springfield, MO 65804, 1440 W. Republic Rd. Springfield
Ebbets Field
Ebbets Field, once the home of Springfield mayor Honorable Harry Durst, is easily one of the best places in the city to watch a game. Three full bars, a patio with heaters and TVs and amazing wings are just a few highlights of the bar and grill. The staff is welcoming, the food and drink are affordable and you're guaranteed to make friends with a couple of the regulars. 
Address: 1027 E. Walnut St., Springfield
The Pitch
Inspired by rich and local culture, The Pitch Pizza and Pub prepares fresh, authentic and memorable food. The name "The Pitch" comes from the owner's love of rugby but this place welcomes all sports lovers. Grab a friend, grab a slice and watch the game! 
Address: 2924 E. Sunshine St., Springfield
Bair's Sports Grill
Home to over 35 craft burgers, Bair's is a great spot for those looking for great bar food and dozens of flat screens to watch the game. Indulge in wings, sandwiches, nachos, appetizers and burgers.
Address: 631 S. Kimbrough Ave., Springfield, 3821 S. Campbell Ave., Springfield,
Harbell's
What better place to watch a game than a sporting goods store turned bar and grill? That's right, long before Harbell's started selling famous smoked chicken wings, the building functioned as a sporting goods supply store. The place gets particularly rowdy on NFL Sunday. Head over for the game, grab a drink and do yourself a favor and get some wings. 
Address: 315 Park Central W., Springfield
The Roost Bar and Grill
The Roost has two locations in Springfield and both should be on your list of places to watch the game. There are plenty of TVs, and all the food is crafted with 100% fresh meat and all natural ingredients. Stop by on Tuesday for some tacos!
Address: 2025 W. Sunshine St. #104, Springfield, 4216 S. Cox Rd. #112, Springfield
Wings, Etc.
Wings, Etc. offers dozens of TVs, over 40 different beers and 22 signature wing sauces. Needless to say, it is more than capable of handling your gameday needs. Test your hot wing limits with the "Wall of Flame" hot wing challenge. Eat 16 of the hottest wings with no other food or beverage, and secure your place on the coveted "Wall of Flame!"
Address: 2651 N. Glenstone Ave., Springfield