Springfield is famous for its cashew chicken scene that started back in the 1960s by David Leong. If you're craving this Springfield-style dish or are looking for some new cashew chicken places to try, go down our abundant list of cashew chicken restaurants in Springfield from A-Z, starting with the original, Leong's Asian Diner. Know of any more places that serve cashew chicken in Springfield? Email mrussell@springfieldmo.org and we may add your suggestion to the list.
Leong's Asian Diner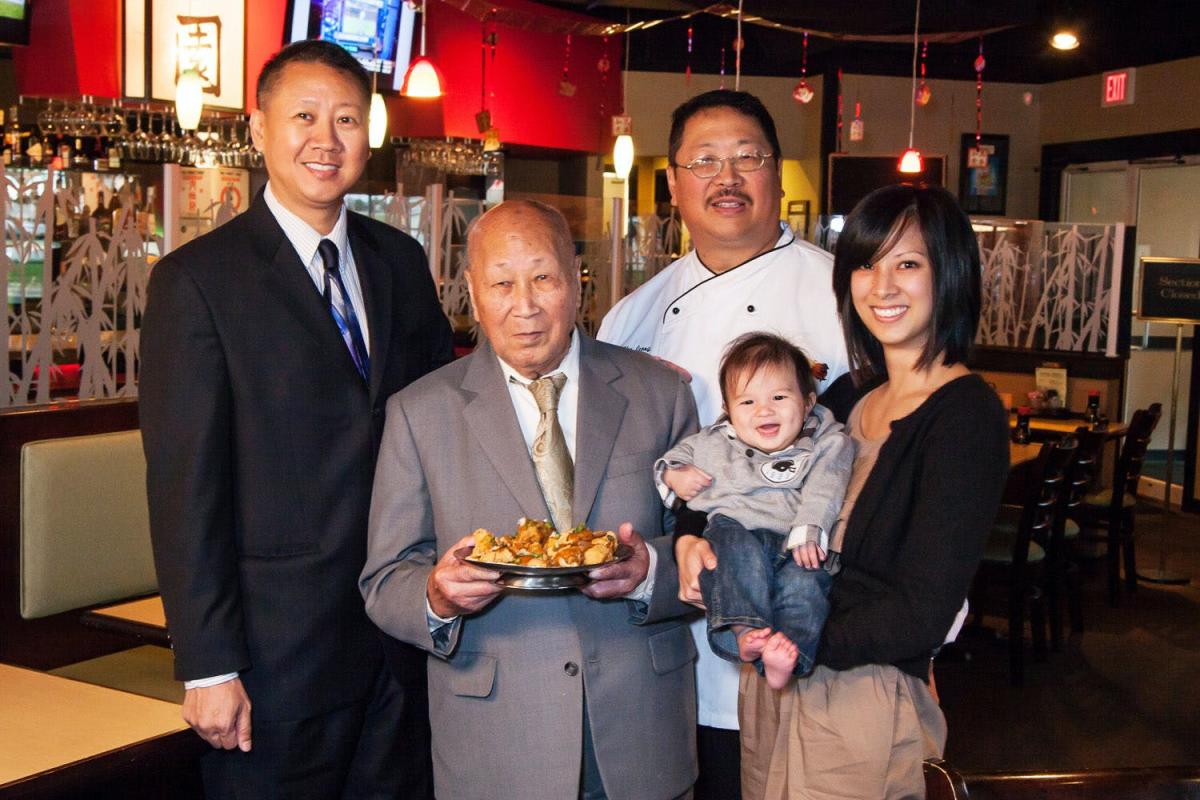 A tasty dish with an Asian twist — cashew chicken — has reigned in Springfield since 1963 when Leong's Tea House opened its doors and owner David Leong struggled to gain acceptance for the foods of his homeland in China.
Thus began his quest for a dish that would appease local residents' taste buds.
The result—fried chicken chunks covered with Chinese oyster sauce, cashews and chopped green onion—was an immediate hit with the local crowd. Soon, versions of "Springfield-Style Cashew Chicken" appeared on menus coast to coast and even around the world. Though Leong's Tea House closed in 1997, Springfield-Style Cashew Chicken's legacy remains a unique part of Springfield's past and present.
Although David Leong passed away in 2020 at 99 years old, his dish is still available at Leong's Asian Diner, a restaurant opened by David Leong's family in 2010.
Address: 1540 W. Republic Road, Springfield
Website: http://www.leongsasiandiner.com/
Phone: 417-887-7500
Here are some other places to give it a try.
Amazin Asian
Address: 2941 Battlefield Road, Springfield
Website: https://www.facebook.com/amazinasian417/
Phone: 417-882-4000
Asia Express
Address: 2462 S. Campbell Ave., Springfield
Website: N/A
Phone: 417-883-2462
Bao Bao
Address: 2101 W. Chesterfield St. Unit A104, Springfield
Website: http://places.singleplatform.com/bao-bao-6/menu?ref=google
Phone: 417-877-7505
Canton Inn
Address: 205 W. Sunshine St., Springfield
Website: https://www.doordash.com/store/canton-inn-springfield-403791/en-US/?utm_campaign=gpa
Phone: 417-862-5444
Cashew Station
Address: 620 Battlefield Road, Springfield
Website: https://cashewstation.com/
Phone: 417-881-4900
China Star
Address: 1444 E. Republic Road, Springfield
Website: N/A
Phone: 417-887-9779
China Wok
Address: 4153 S. Scenic Ave., Springfield
Website: https://chinawok-springfield.com/
Phone: 417-823-7138
Chinese Chef
Address: 3029 S. Campbell Ave., Springfield
Website: N/A
Phone: 417-883-4770
Hong Kong Inn
Address: 1632 E. Sunshine St., Springfield
Website: http://places.singleplatform.com/hong-kong-inn-2/menu?ref=google
Phone: 417-881-1113
Jade East
Address: 2435 S. Campbell Ave., Springfield
Website: N/A
Phone: 417-889-3887
King's Asian Chef
Address: 1336 N. Glenstone Ave., Springfield
Website: https://www.kingsasianchef.com/
Phone: 417-866-5527
Lucy's Chinese Food
Address: 3330 S. Campbell Ave, Springfield
Website: https://lucyschinesefood.com/
Phone: 417-882-5383
New House Chinese
Address: 2744 W. Chestnut Expwy, Springfield
Website: https://newhouse2744.wixsite.com/home/menus
Phone: 417-864-0282
Peking House Restaurant
Address: 3108 E. Sunshine St., Springfield
Website: https://www.pekinghouse65804.com/
Phone: 417-887-5454
Pine Garden
Address: 1725 W. Sunshine St., Springfield
Website: https://www.facebook.com/PineGardenFood/?fref=ts
Phone: 417-863-8817
Rice House
Address: 625 S. Kimbrough Ave., Springfield
Website: https://www.ricehousespringfield.com/menu
Phone: 417-865-2700
Thai Express
Address: 2113 W. Republic Road, Springfield
Website: https://www.417thaiexpress.com/
Phone: 417-865-0101
The Riksha
Address: 222 Park Central N., Springfield
Website: N/A
Phone: 417-831-9499
Shang-Hai Inn
Address: 1937 N. Glenstone Ave., Springfield
Website: http://places.singleplatform.com/shanghai-inn-3/menu?ref=google
Phone: 417-865-5111
Triple Eight's
Address: 1710 S. Kansas Expwy., Springfield
Website: https://m.facebook.com/pages/Triple-Eights-Chinese/142319259159809
Phone: 417-832-8889
Wok Star Asian Restaurant
Address: 2724 E. Chestnut Expwy., Springfield
Website: https://www.wokstarspringfield.com/#/
Phone: 417-862-4300
Yan's Chinese
Address: 533 S. Kimbrough Ave., Springfield
Website: N/A
Phone: 417-719-4560
Yum Yum Bowl
Address: 706 Battlefield Road. #4808, Springfield
Website: https://m.facebook.com/yumyumbowlmo/
Phone: 417-882-3644