Macaroni and cheese is a comfort food loved by many. We decided to ask Springfield locals on Instagram and Facebook where their favorite place to get macaroni and cheese is. Here are some of the top answers in no particular order.
Springfield Brewing Co.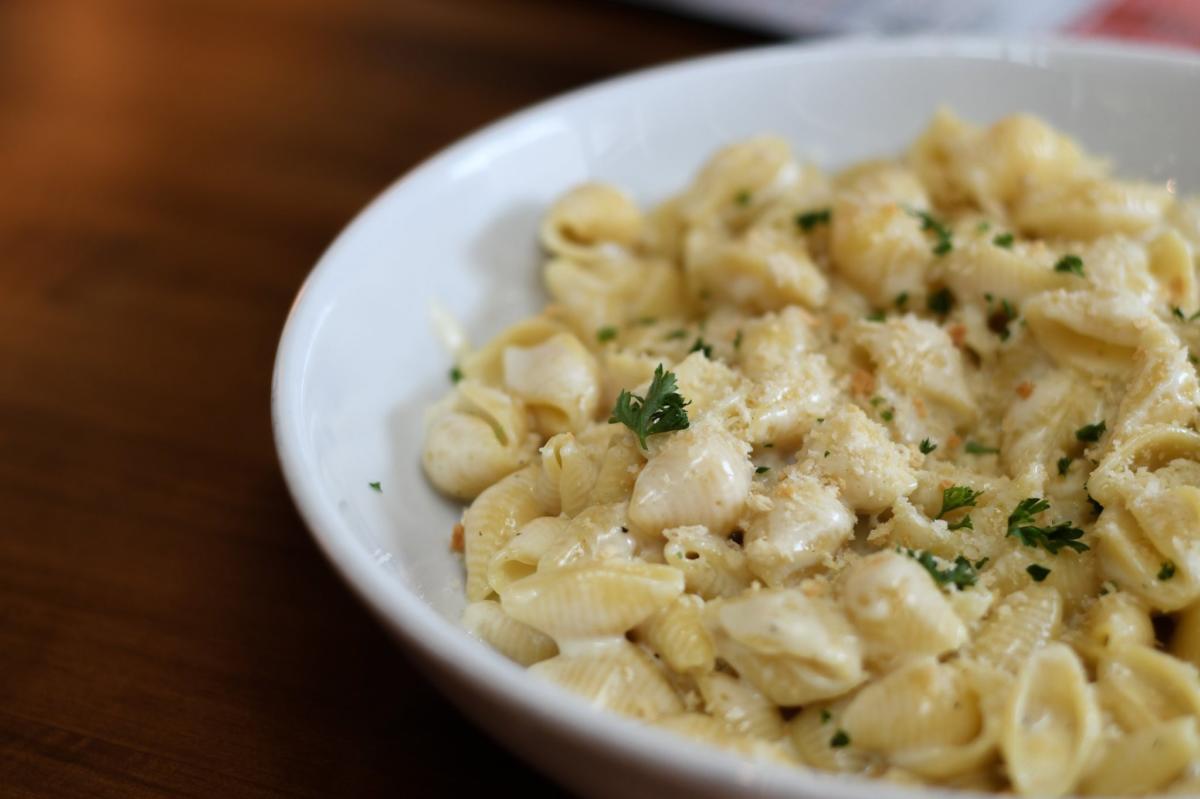 Photo courtesy of Springfield Brewing Co.
Locals, we heard you loud and clear. With dozens of people answering our poll, Springfield Brewing Co. was a unanimous recommendation. This mac and cheese is made with shell pasta and delicious white cheddar cheeses. The mac and cheese is highly customizable, as you can get it as a half order, or full, with toppings such as seared shrimp, grilled chicken, steak, bacon, boneless chicken (the locals highly recommend buffalo style), and cauliflower.
Address: 305 S. Market Ave, Springfield, MO 65806
MacCheesy's
Can you really mention mac and cheese without talking about the restaurant 100% dedicated to the dish? MacCheesy's opened in Springfield in January 2023 and has been serving up gooey, cheesy goodness for even longer at the original store in Joplin. Besides the standard four cheese option, you can order flavors like chicken bacon ranch, burnt ends, chicken alfredo, buffalo mac and more. Pair it with a decked-out milkshake to finish the meal.
Address: 1920 E. Independence St., Springfield
Fire & Ice
If you haven't been to Fire & Ice Restaurant and Bar before, you're in for a treat. With the balance of an ice bar and flame-grilled dishes, everything here has a kick to it, including the mac and cheese. Known as "shells & cheese" on the menu, the famous made-to-order pasta is a scrumptious blend of smoked cheese, applewood bacon, green onions and grilled chicken.
Address: 2546 N. Glenstone Ave., Springfield, MO 65803
Druff's
Known for extravagant grilled cheese, cozy up in one of Druff's booths and order the popular "father schlink" sandwich. Made with gouda, mac and cheese, sweet bbq pulled pork on sourdough bread, this grilled cheese will leave you hungry for more.
Address: 331 Park Central E. #101, Springfield, MO 65806
Civil Kitchen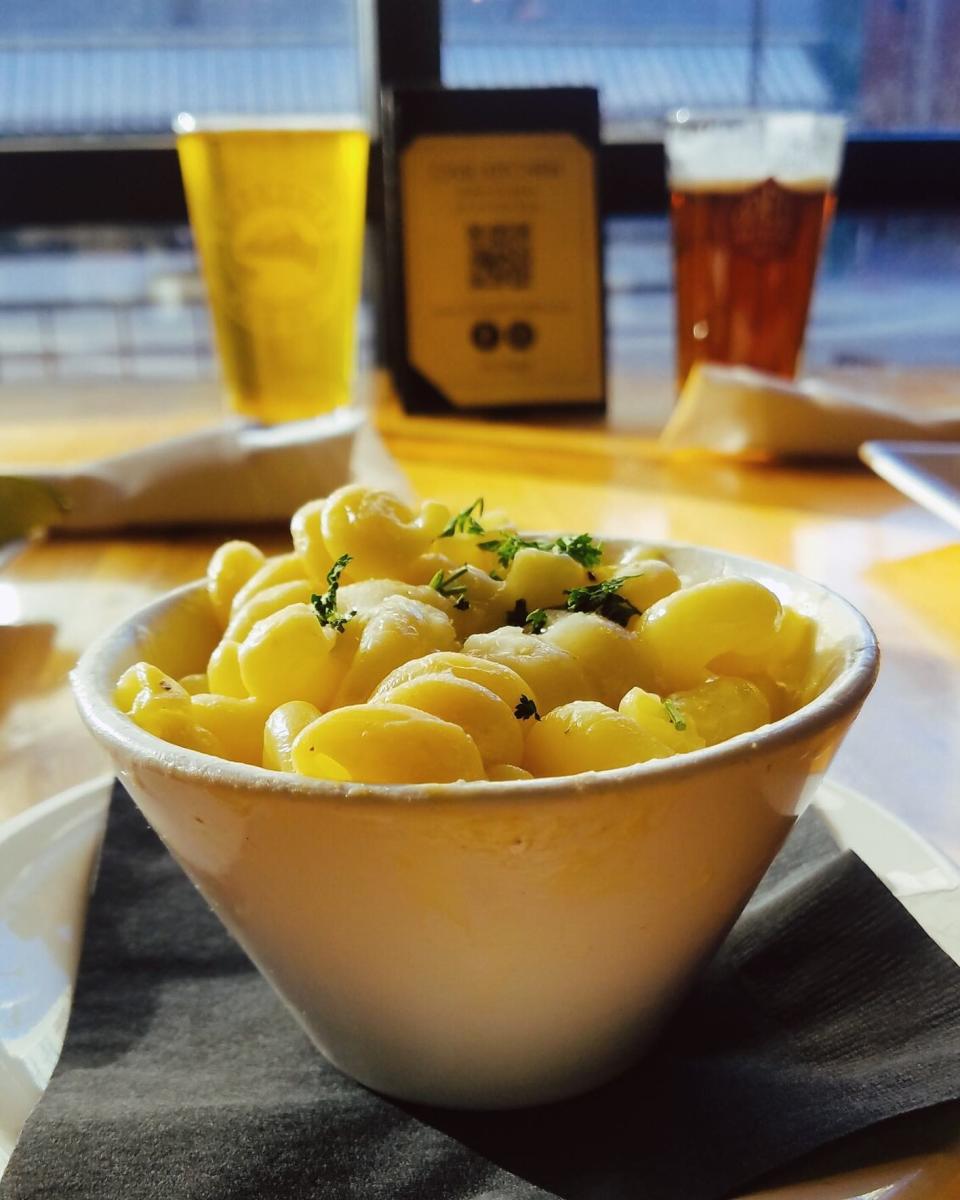 Photo courtesy of Civil Kitchen
Out of all the sides you can get at Civil Kitchen, one of the best is mac and cheese. Made with a corkscrew noodle and mix of cheddar and white cheeses, the mac pairs perfectly with any main dish on the menu. The parsley on top just adds a little something extra.
Address: 107 Park Central Square, Springfield, MO 65806
Early Bird Breakfast Pub
Have you ever had breakfast mac and cheese before? Macaroni and cheese is served for breakfast at Early Bird Breakfast Pub, but not in a way that you'd think. The original breakfast mac on their menu is mac and cheese tossed with scrambled eggs, hashbrowns, ham, bacon, peppers and topped with corn flakes.
Address: 1717 E. Cherokee St, Springfield, MO 65804
Split Social Kitchen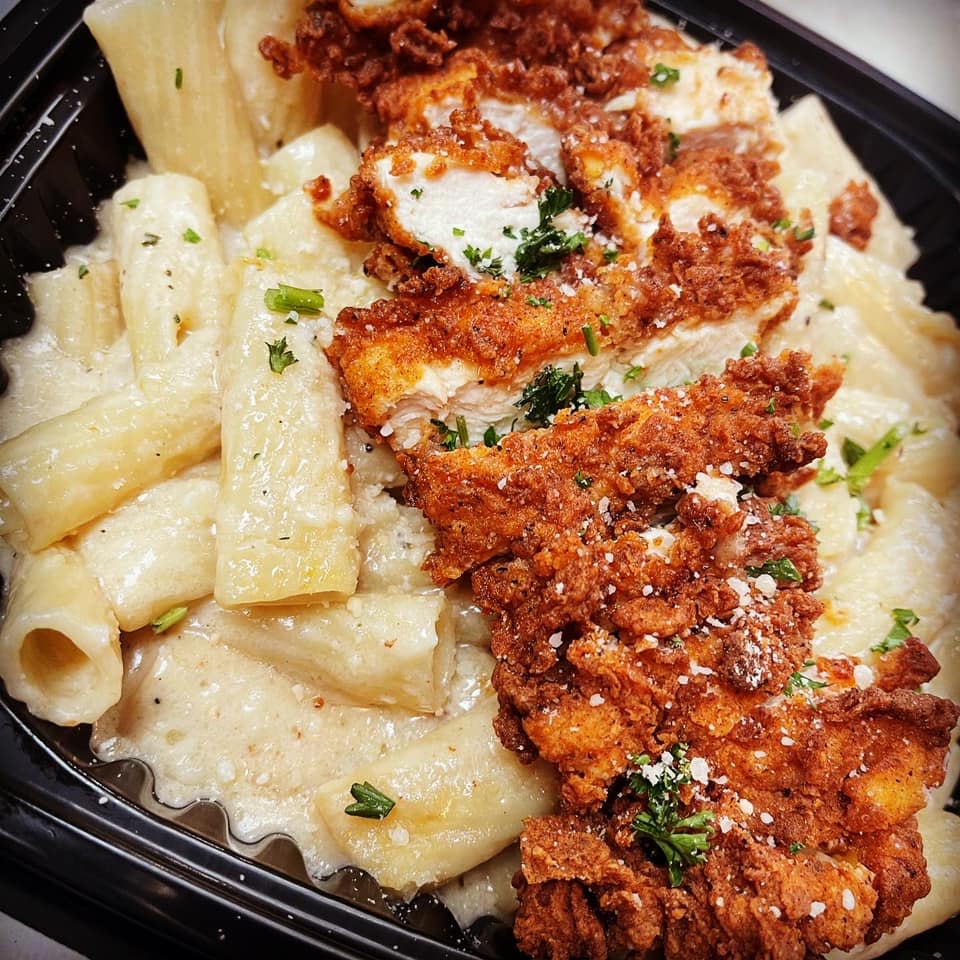 Photo courtesy of Split Social Kitchen
If you're wondering how to make Split's famous mac, this recipe is on lockdown. It even states on Split's menu that this recipe is kept under lock and key. The "smack" and cheese dish can be topped with bacon, chicken, and shrimp, or whatever you can dream up.
Address: 3027 E. Sunshine St, Springfield, MO 65804
Flame Steakhouse & Wine Bar
For mac and cheese with a twist, you come to Flame. Combined with the low lighting, excellent waitstaff, and delicious smells wafting from the kitchen, dining on the mac and cheese is an experience. Made with real lobster, this mac and cheese is well-worth its price point.
Address: 314 W. Walnut St, Springfield, MO 65806
Dublin's Pass Irish Pub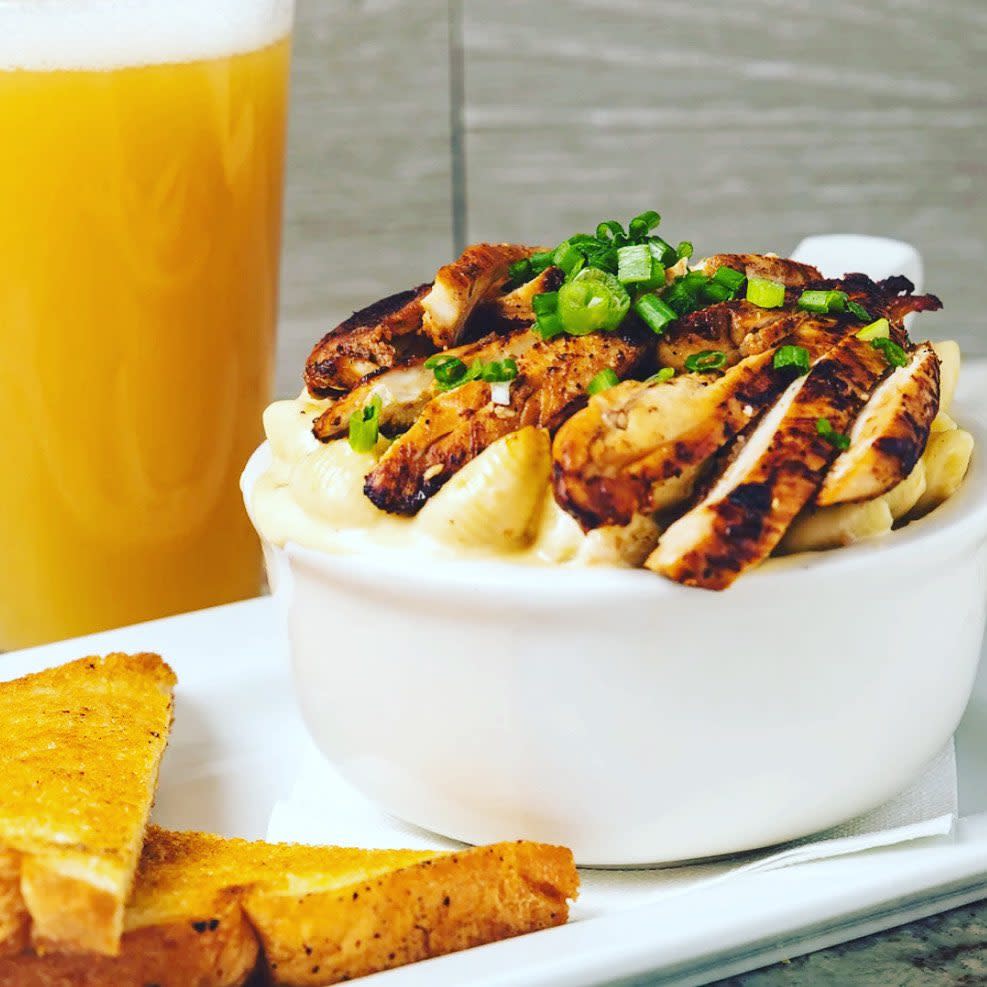 Photo courtesy of Dublin's Pass Irish Pub
If you love gooey mac and cheese, you're going to love this menu item at Dublin's. Known as their pub mac, it's made with Conchiglie pasta with an assortment of six kinds of cheese, heavy cream, bacon, green onion, and your choice of marinated, grilled or crispy beer-battered chicken.