One of the highlights of spring is the beautiful flowers that bloom across the city. If you're looking to step back and smell the flowers, here are a few places around Springfield that showcase beautiful flower gardens.
Mizumoto Japanese Stroll Garden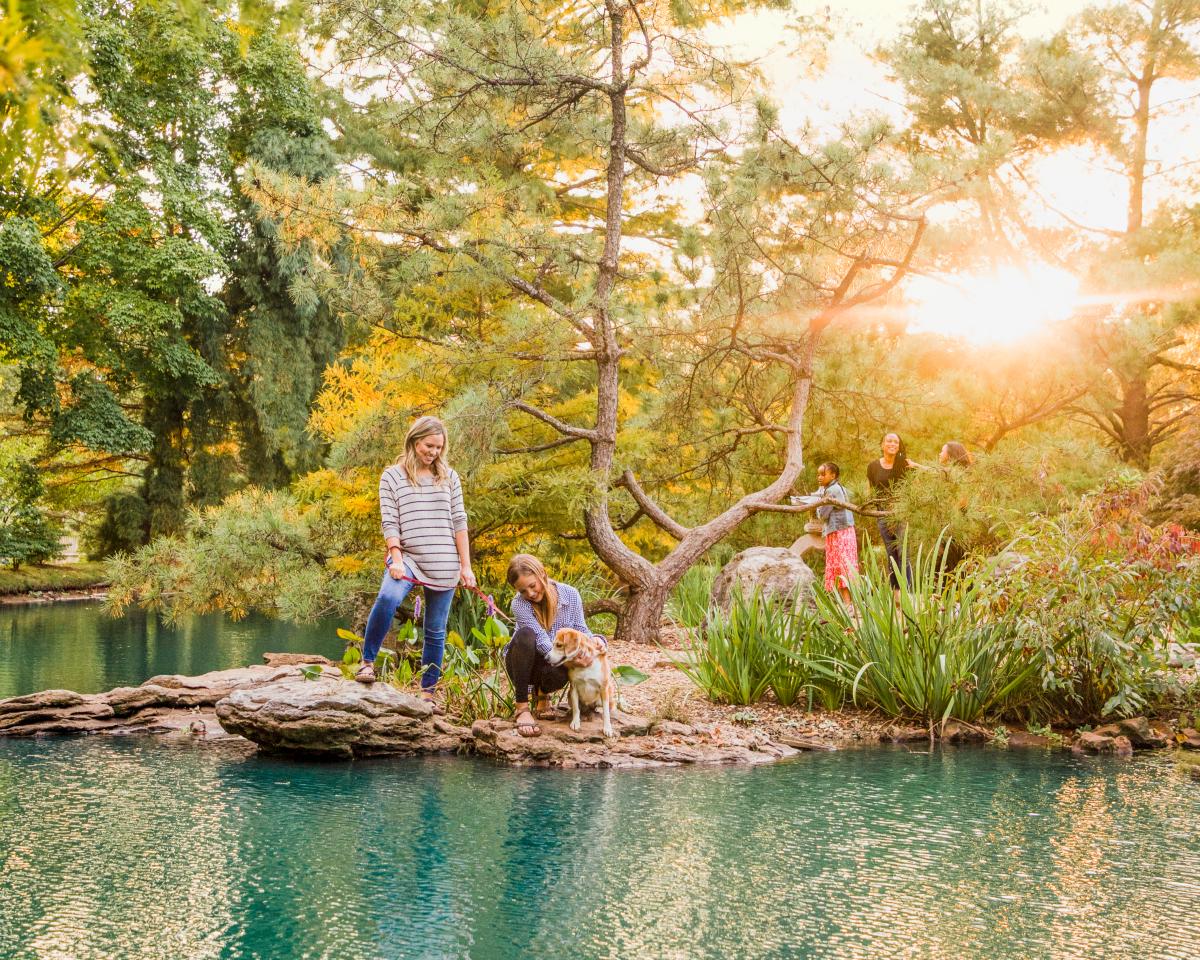 Mizumoto Japanese Stroll Garden
The oldest attraction at the Springfield Botanical Gardens, the 7.5-acre Mizumoto Japanese Stroll garden was created in 1985 and includes a large koi lake, moon bridge, meditation garden, tea house and traditional Japanese garden landscaping. The garden is open from April-September with occasional seasonal hours for special events.
Address: 2400 S. Scenic Ave., Springfield
Nathanael Greene/Close Memorial Park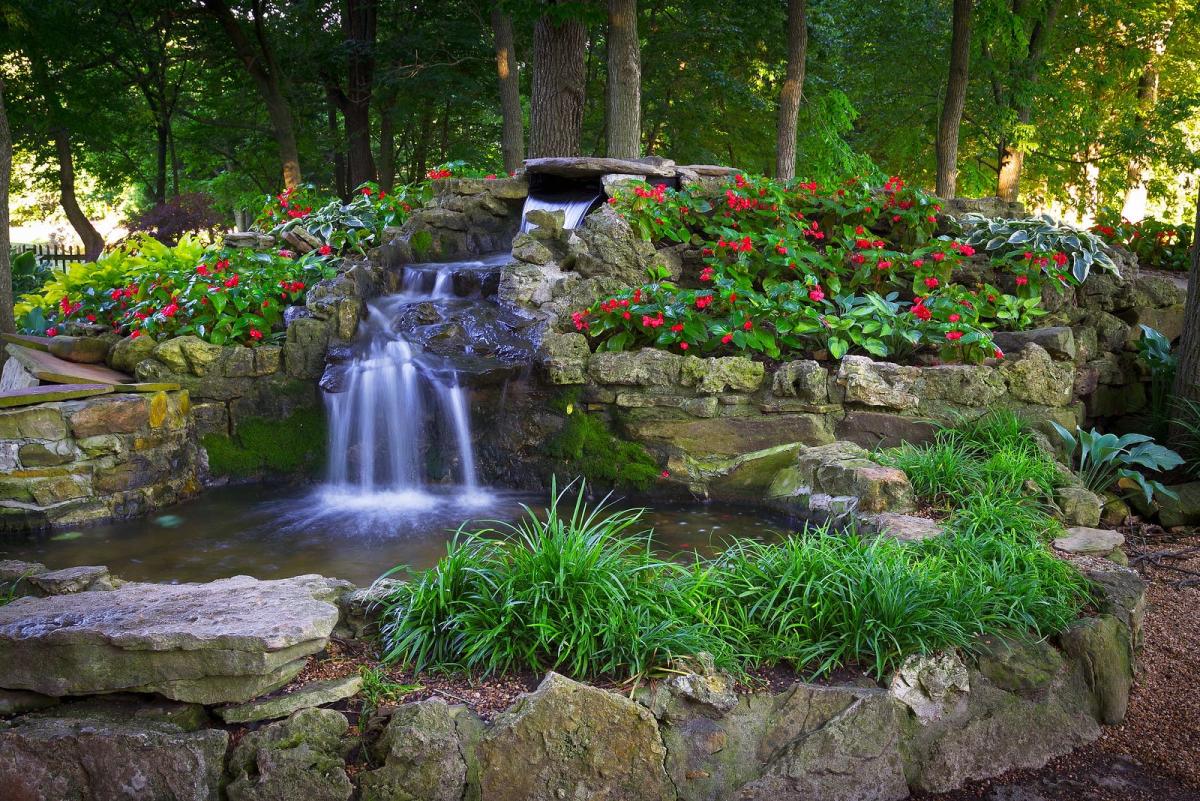 Nathanael Greene/Close Memorial Park
A 113-acre park, Nathanael Greene/Close Memorial Park is home to a number of gardens maintained by green-thumbed volunteers throughout the year. Explore dozens of themed gardens including the iris garden, herb garden, English garden, peace garden and more. Sit back and relax on a park bench and enjoy the serene setting. Not only does the park contain a number of flowers but is also home to the Roston Native Butterfly House and the Springfield-Greene County Botanical Center. If you're looking to practice your gardening skills, their website offers a number of demonstrations and classes to perfect your technique.
Address: 2400 S. Scenic Ave., Springfield
Water Wise Xeriscape Garden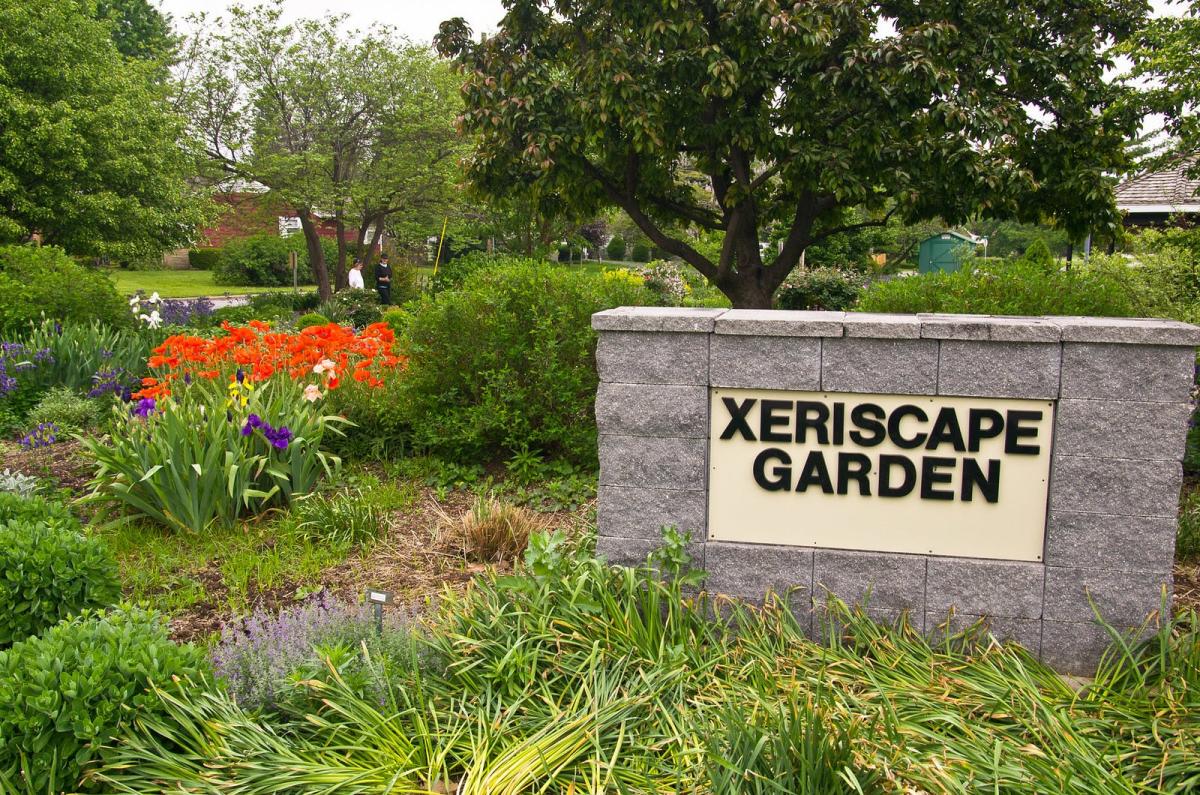 Water Wise Xeriscape Garden
This hidden gem is near the Springfield Art Museum and is the perfect place to sit and enjoy the fresh air with several park benches and a gazebo. Enjoy a variety of flowers and plants separated by water and health needs so they can flourish at their full potential. 
Address: South National & Linwood, just south of the Springfield Art Museum
Evangel University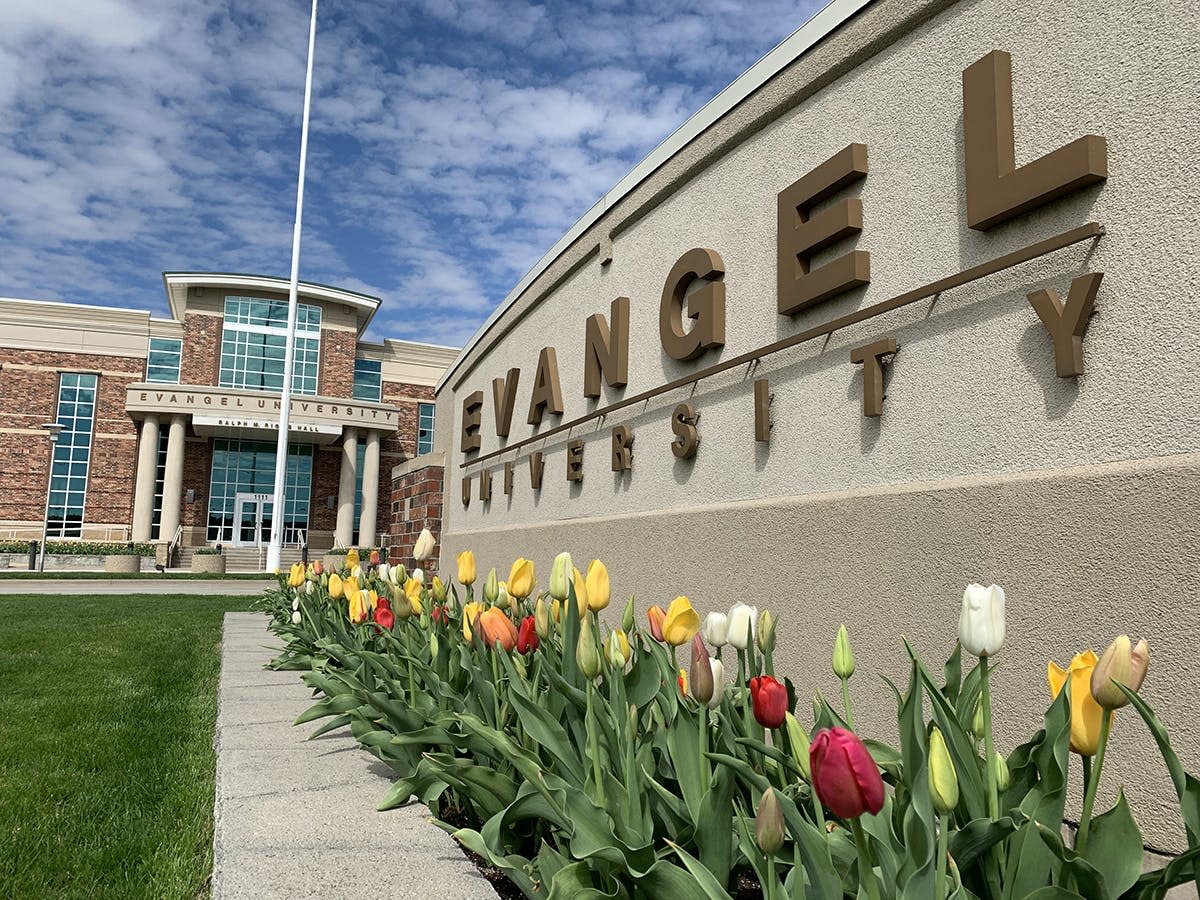 Evangel University Tulips
If you haven't been to Evangel University in the spring, you've truly missed out. Be prepared to be dazzled by thousands of fresh tulips planted across the campus every year.
Address: 1111 N. Glenstone Ave., Springfield
Missouri State University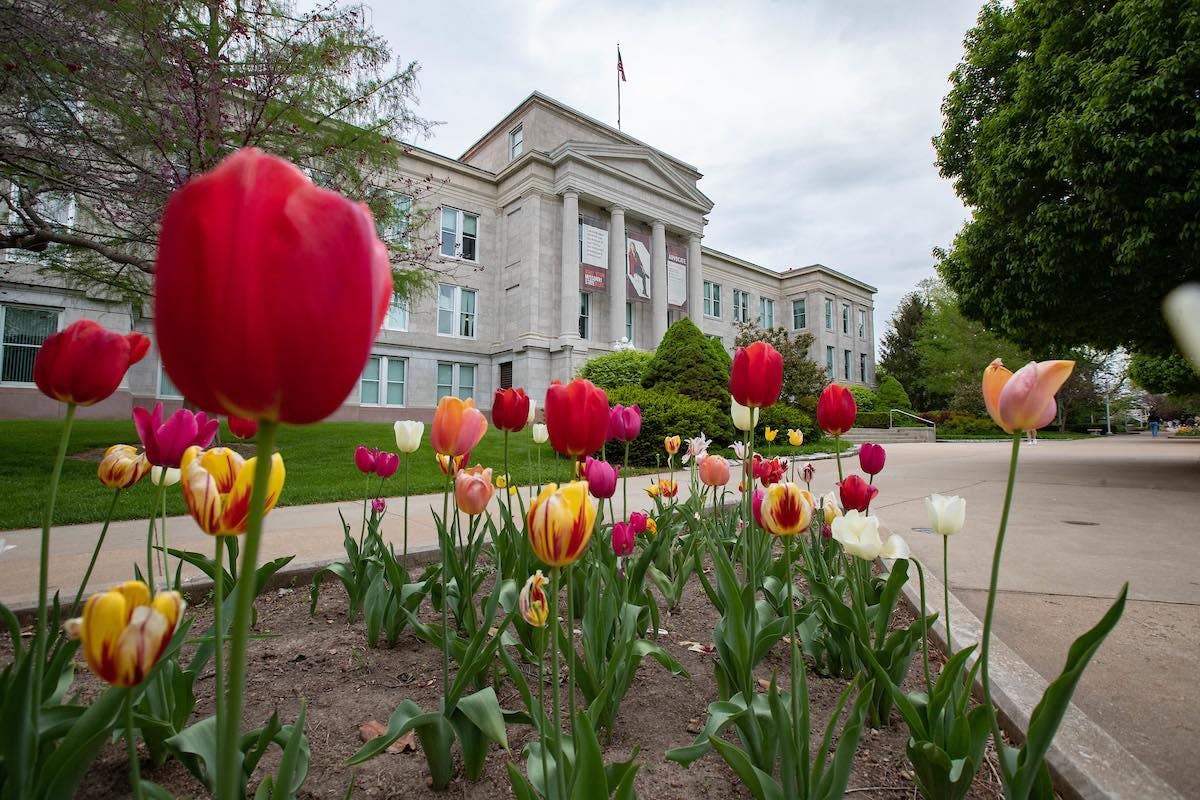 Photo Courtesy: Missouri State University Office of Visual Media
During the first few weeks of spring, fresh flowers, including an array of multi-colored tulips, pop up all over campus along with blossoming redbud trees.
Address: Carrington Hall, 901 S. National Ave., Springfield
Jordan Valley Park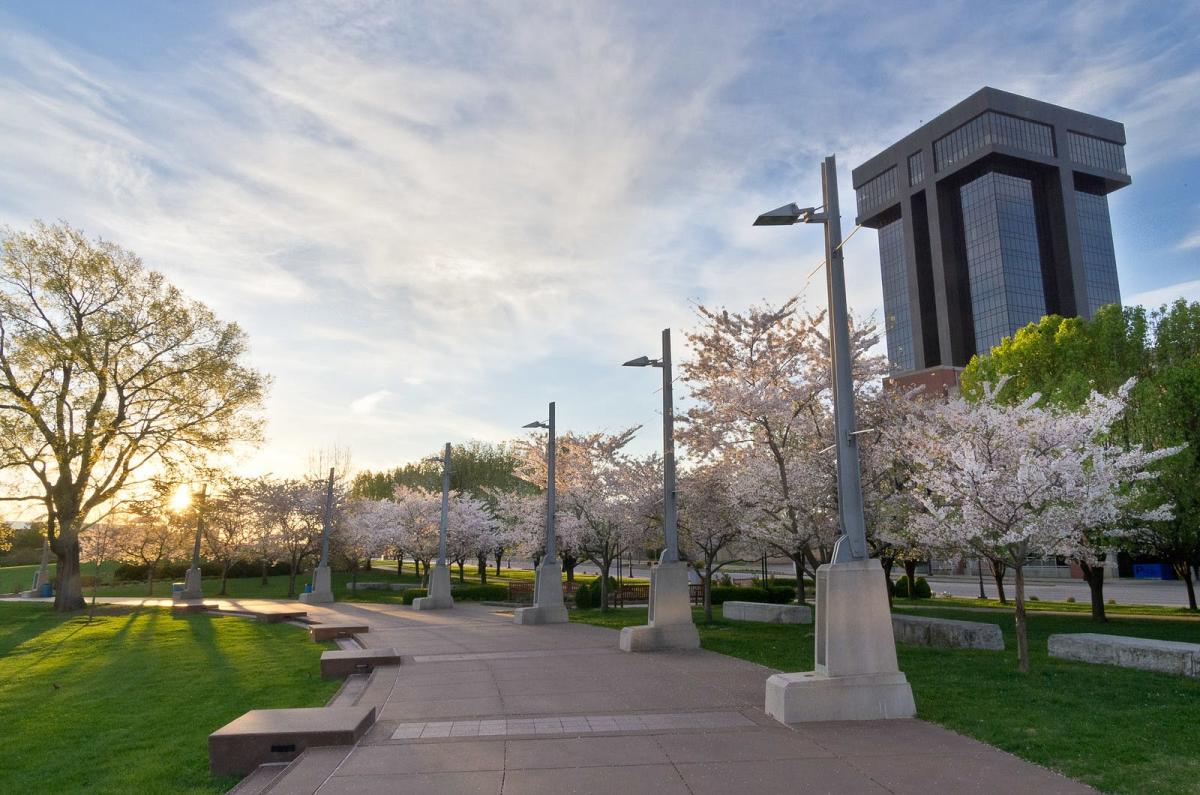 Jordan Valley Park
In the heart of downtown, Jordan Valley Park is home to dozens of blossoming trees and water features that truly welcome spring weather at its fullest.
Address: 635 E. Trafficway St., Springfield
Finley Farms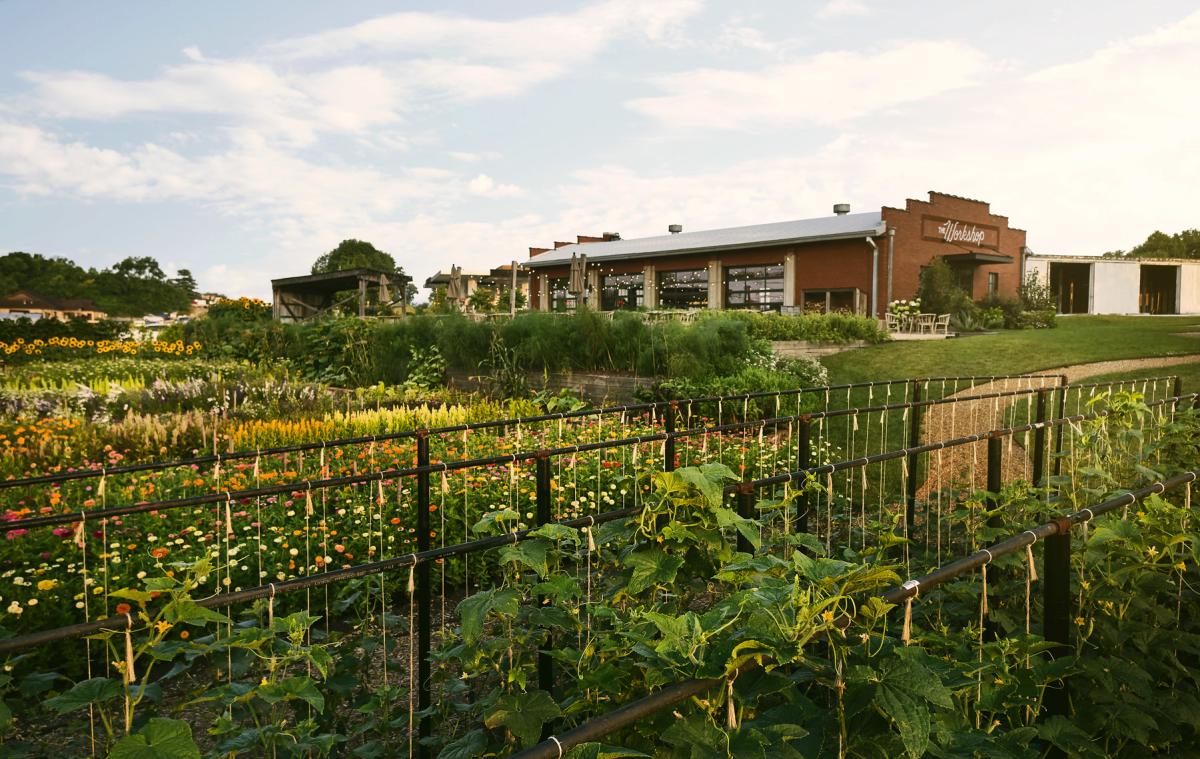 Photo courtesy of Finley Farms
Modeled after family farms that once dotted the Ozarks, this urban farm supports the on-property restaurants with seasonal produce and materials for hands-on workshops. A buzzing apiary and bloom-filled flower fields make the farm a gorgeous place to see seasonal flowers from spring til fall. Farm tours are offered seasonally and fresh flowers from the farm can be purchased inside The Workshop or at the Ozarks Farmers Market.
Address: 802 Finley Farms Lane, Ozark
Baker Creek Heirloom Seed Company
Just a short drive from Springfield, Baker Creek Heirloom Seed Company carries one of the largest selections of seeds from the 19th century, including many Asian and European varieties. Their company and seeds have been featured in dozens of magazines and newspapers such as The New York Times, The Associated Press, Oprah Magazine, NPR, Martha Stewart, The Wall Street Journal and many others. Every year Baker Creek hosts the Tulip Festival in April and the Planting Festival in May. Come by and see some gorgeous flowers and buy some seeds of your own!
Address: 2278 Baker Creek Road, Mansfield