You probably know about Bass Pro Shops, but do you know about the guy who started it right here in Springfield?
There are more than 154 Bass Pro Shops in the United States, and the location in Springfield is the "grandaddy of all outdoor stores."
To most shoppers, Bass Pro is just a great place to load up on outdoor gear. With 150,000 square feet of retail space, this shop has it all. There's a fishing section, of course, but then there are aisles dedicated to kayaking, canoeing, boating, camping, hiking, hunting, running, disc golf… The list goes on. But to Springfield natives, the Bass Pro Shops off Campbell Avenue is where one local legend got his start.
Interior of Springfield, Missouri Bass Pro Shops
Johnny Morris is arguably the most famous angler and outdoor enthusiast from the Queen City. He's also the founder and CEO of Bass Pro Shops, which got its start in Springfield.
Before Morris became a household name in the Ozarks, he was an avid angler who sold fishing lures in the Brown Derby Liquor Store his family owned. He soon earned a name for himself, and Morris launched a fishing catalog called Bass Pro Shops. For 13 years, Bass Pro Shops was no larger than the 8 feet of counter space that Morris used in his dad's store. It wasn't until 1981 that Morris opened his first brick and mortar store in Springfield.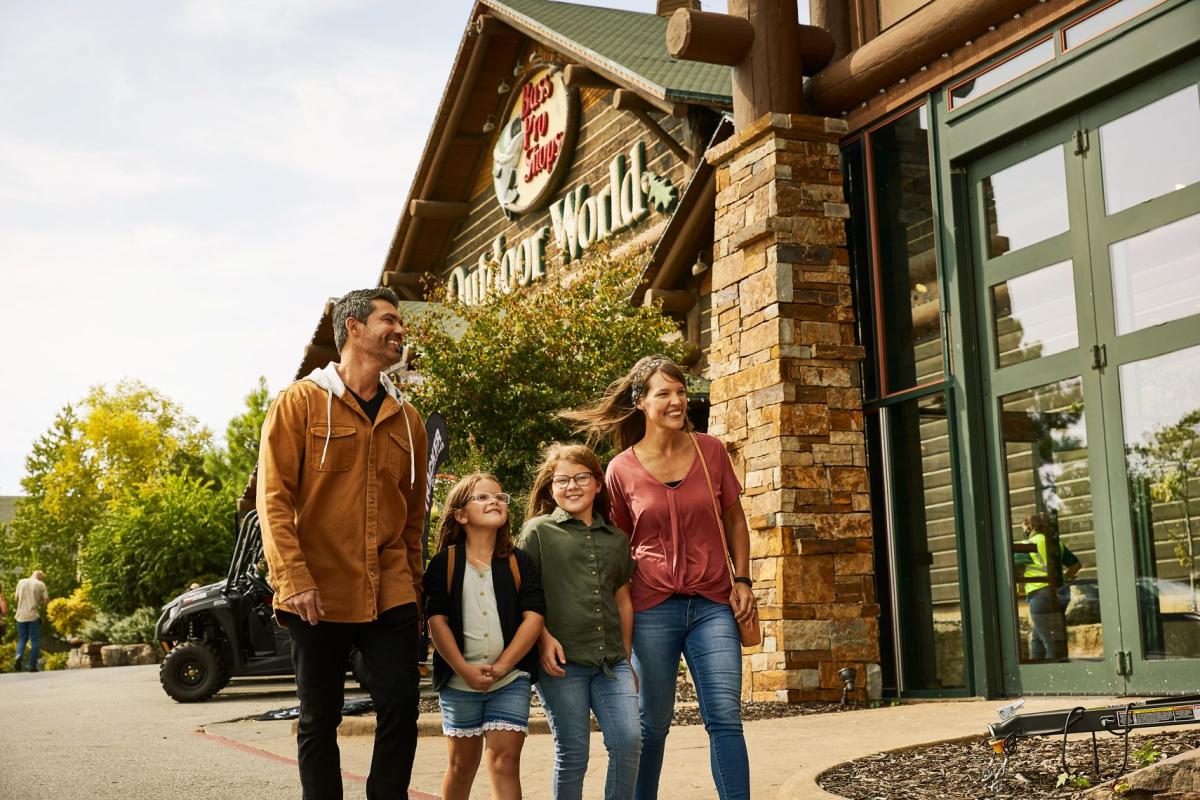 Today, Bass Pro has locations across the U.S., Canada and Mexico and has been named one of the Top 10 Hottest Brands in America along with M&Ms, iPad and others by Advertising Age magazine. Of course, the Springfield shop is the largest of them all. Not only does it house the usual Bass Pro Shops must-haves, but it also has a pistol range, Hemmingway's Blue Water Cafe, an archery range, the National Archery Hall of Fame, the National Rifle Association Sporting Arms Museum, the John A. and Genny Morris Conservation Education Center and the Wonders of Wildlife National Museum & Aquarium.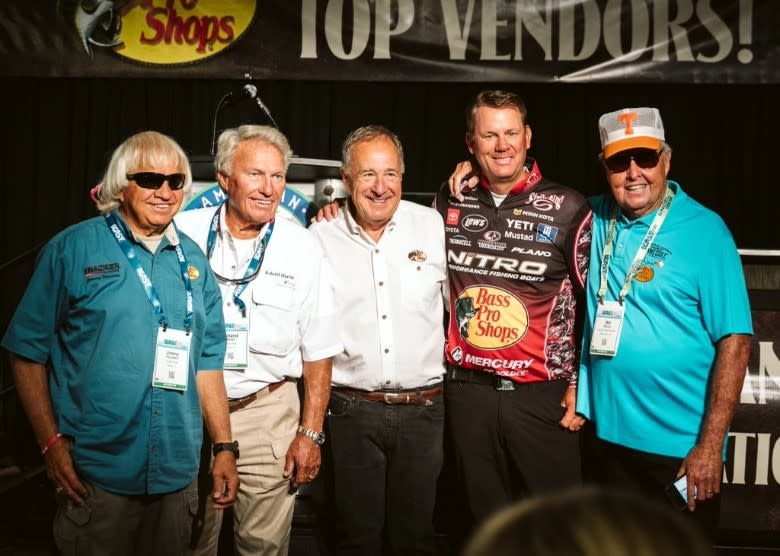 Johnny Morris at the World's Fishing Fair in 2022.
With all of that attached to it, it's no surprise the shop's 50th anniversary in 2022 was a huge attraction. The big event was tied to the World's Fishing Fair, and some 500,000 people attended.
Keep in mind that that's just a sample of what Morris has been up to in Springfield. If you're visiting the Ozarks, there are other award-winning Morris properties that are likely on your itinerary including: Top of the Rock golf course and Big Cedar Lodge, which was named the No. 2 Top Resort in the Midwest by Conde Nast Traveler. Then there's Dogwood Canyon, with its scenic hikes, and Finley Farms in Ozark, which Morris worked on with his daughter, Megan Stack.
If it's not clear already, Morris has made quite the name for himself in the Ozarks, and it all started with a small lure business he called Bass Pro Shops.
5 Unique Things To Do At Bass Pro Shops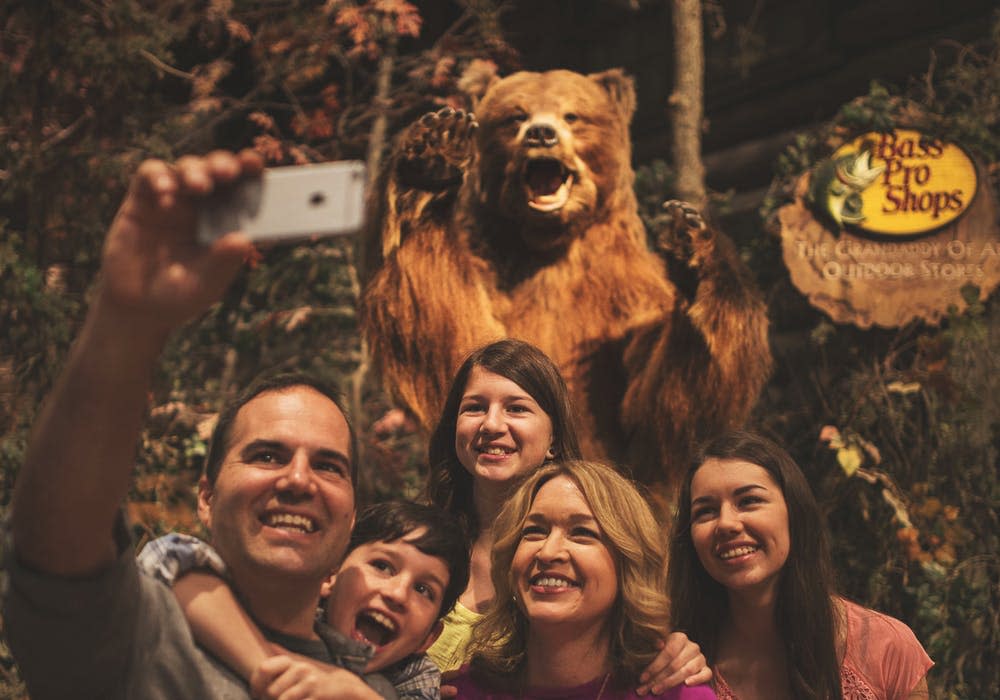 1. Grab a Cocktail
Hemingway's aquarium-styled bar is worth pulling up a stool. If you're here with a friend, get the Fishbowl—a blend of vodka, gin, rum, blue curacao and Sprite.
2. Run the Marathon
Each fall, walkers and runners head to Bass Pro for the Bass Pro Conservation Marathon. It's also a Boston Marathon qualifying race.
3. Check Out the Turtles
Parents like the shopping, but kids like the live turtles and gar that swim around the massive tanks peppered around the store.
4. Unleash Your Inner Motorhead
Tucked on the second floor is the Motorsports Museum, which has free admission. 
5. Snap Some Selfies
There are plenty of photo ops here. There's the overall-wearing black bear out front, the taxidermied buffalo, the moose sculpture, the turtle tank and more.