If you run toward things that go bump in the night instead of running away, you're going to love Springfield and the surrounding area. All over the Ozarks, you'll find enduring ghost stories that thrill and chill and will get you in the mood for Halloween.
Haunted History Walking Tours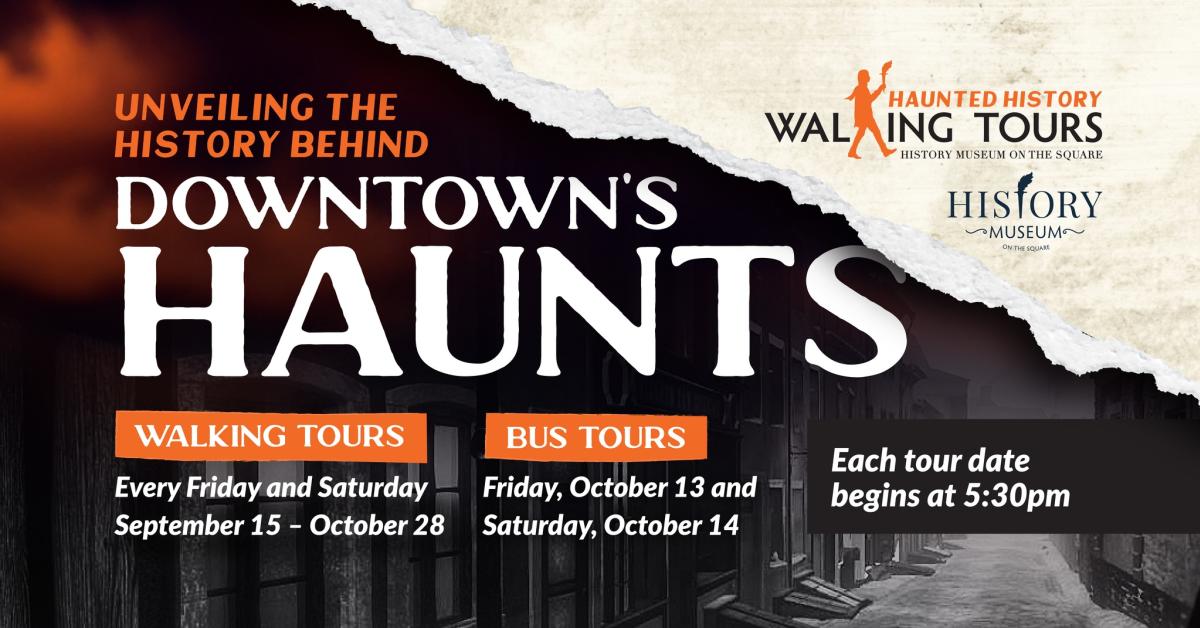 You can start your exploration of the eerie with the Haunted History Walking tours available from Sept. 15-Oct. 28, 2023 from the History Museum on the Square in Springfield. You'll get to know the city's history and some of the spooky stories connected to it. Walking tour tickets are $25 each or $20 for members. Bus tours are $40 or $35 for members. Click this link for ticket info.
Address: 154 Park Central Square, Springfield
Pythian Castle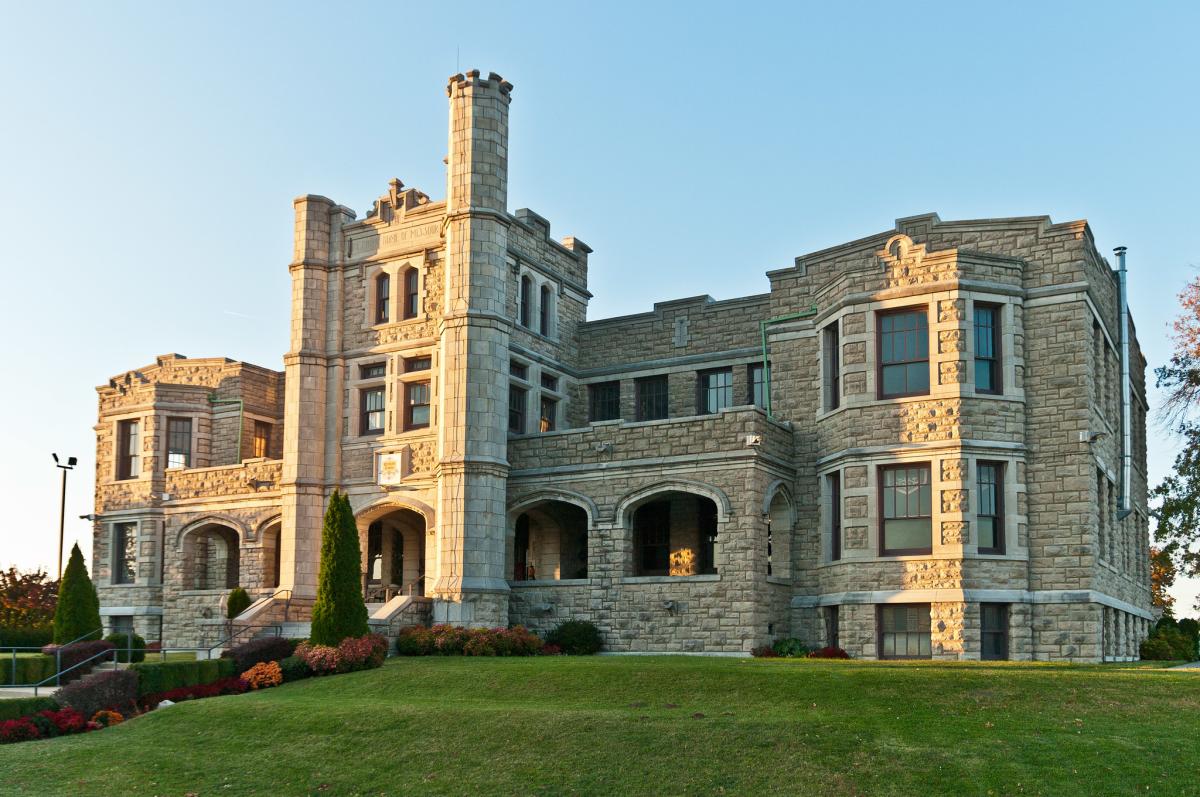 Pythian Castle was originally built as an orphanage and retirement home for members of the Knights of Pythias and was later owned by the military and served as a prisoner of war camp. People report seeing, sensing and hearing spirits of the young and aged, especially in the basement. 
This certified haunted castle offers ghost tours year-round. It's been featured on a number of TV shows about haunted places, including "Ghost Adventures" on The Travel Channel. Schedule your ghost tour here.
Address: 1451 E. Pythian St., Springfield
Landers Theatre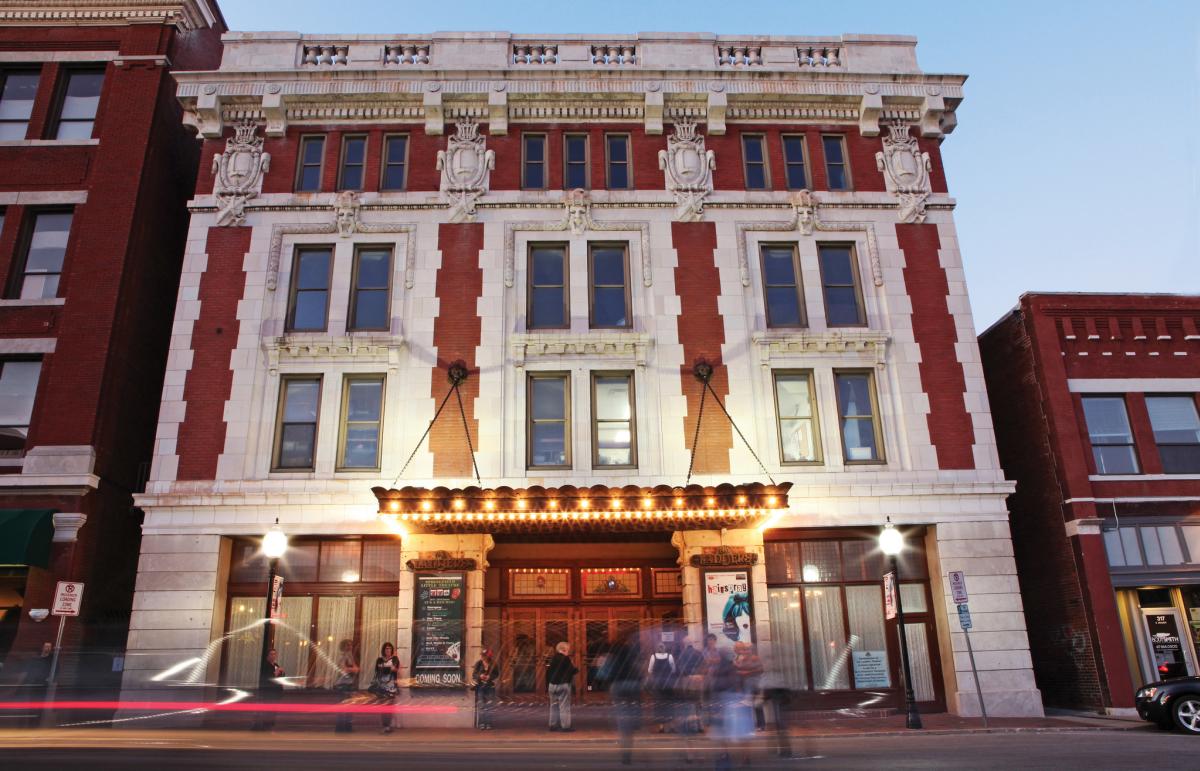 Look up when you're at the Landers Theatre. It's said to be haunted by a vaudeville stagehand who hanged himself from rigging above the stage and his ghost is known to walk the catwalks of the historic theatre.
People also have reported seeing a man in one of the fourth-floor windows of the building that's listed on the National Register of Historic Places. The tall man with long blonde hair has never been seen inside the building, only from outside on the street below.
The apparition most often seen is a janitor who died during a fire in the theatre. According to reports, the old janitor is often seen up in the balcony by actors on the stage.
Perhaps most eerie are reports of the sounds of a mother comforting a crying child inside the theatre. When people search for the pair to offer help, no one is to be found.
In 2023, Ghost Tours of the Landers Theatre will be offered Oct. 27-28, 2023. Check this link for updates on tickets. 
Address: 311 E. Walnut St., Springfield
Phelps Grove Park Ghost Bride
After newlyweds were killed in a car crash while driving through Phelps Grove Park, people began seeing a bride in a white wedding gown and lacy veil by a bridge that leads to the park. No one has reported seeing the groom's ghost. Maybe it will be you.
Address: 950 E. Bennett St., Springfield
Walnut Street Inn
Guests have reported feeling a ghostly presence at this three-story Victorian bed and breakfast. After a 1998 renovation, a guest reported seeing an apparition of a woman sitting at a table against the wall. They spoke to one another before she disappeared. Other guests have reported a woman sitting on the edge of their bed and people often feel an unexplained cold draft on the backs of their necks. 
Address: 900 E. Walnut St., Springfield
Wilson's Creek National Battlefield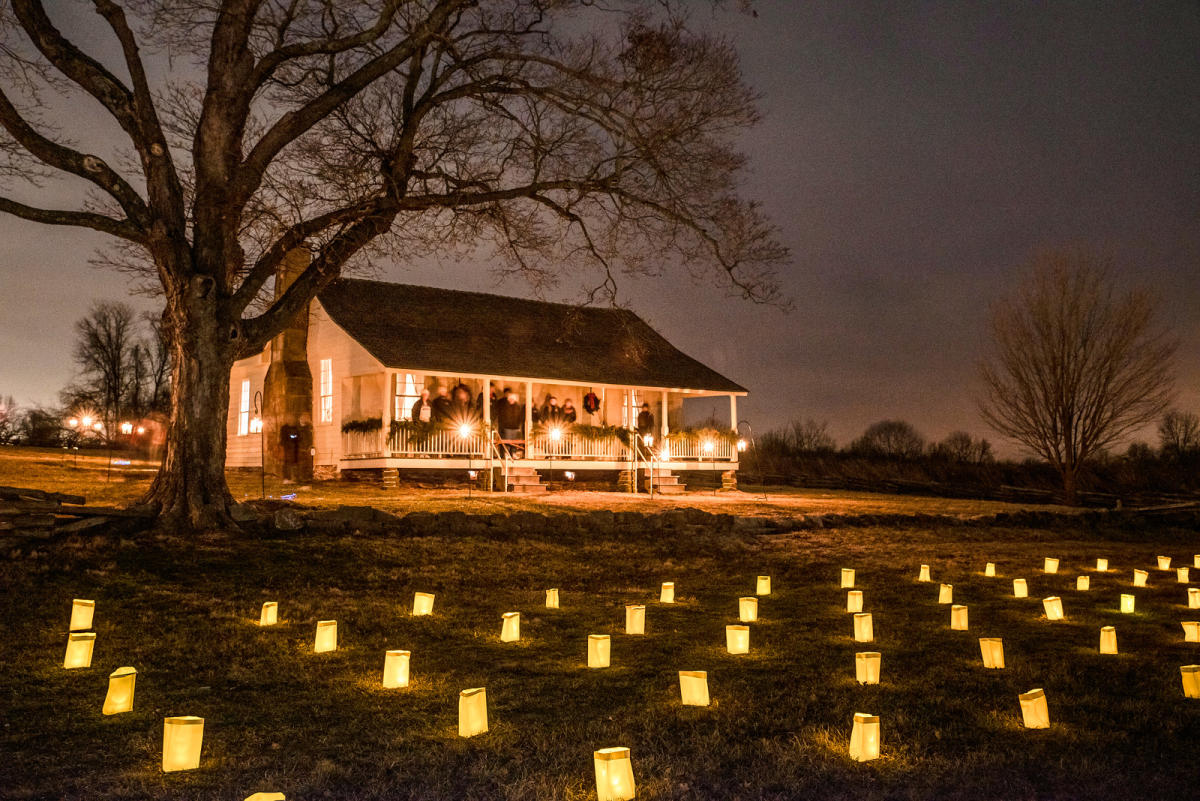 One would expect to see and hear the spirits of soldiers killed at the Battle of Wilson's Creek on Aug. 10, 1861. That's especially true on Bloody Hill where cold spots and apparitions have been reported. If you feel a chill when you're there, it may not be the weather causing that temperature change. At night, voices of soldiers have been heard in the wooded areas of the battlefield. 
Address: 6424 W. Farm Road 182, Republic
Missouri/Oklahoma Spooklight
The spooklight has been known for decades to appear near Joplin on the border between southwest Missouri and northeast Oklahoma. Take a drive and park on a dirt road if you dare. People report seeing a single light at a distance in the middle of the road that sometimes bounces around and splits info smaller lights. To this day, no one has discovered the cause of the lights. Some speculate it's the spirit of two Quapaw Indians who died in the area, an Osage chief who was beheaded nearby or the lantern of a long-dead father searching for his kidnapped children.
Address: Joplin, Missouri
Mark Twain National Forest
East of Springfield in the Mark Twain National Forest, keep an eye out for a barefoot woman holding a baby. The woman is said to be the spirit of a mother who killed herself after her baby died. The Ozark Madonna and her infant are often seen along ridge tops in the forested mountains.
These are just a few of the ghost stories from around the Ozarks. There are also stories of hauntings at public schools, universities, hotels, cemeteries and other places all over the area. No matter where you go or what you're doing, don't be surprised if you experience paranormal activity.
Address: 401 Fairgrounds Rd, Rolla
Haunted Houses

Dungeons of Doom & Hotel of Terror are Springfield's longest-running scare-houses. Open since October 1978, this horror-filled adventure takes guests through multiple rooms where danger and dismay lurk around every corner. Though all ages are welcome, come prepared for the fright of a lifetime; you never know what you will find waiting for you. Both are open Sept. 8-Oct. 31. Visit their website for tickets and waivers.
In Nixa, Missouri, head to the Field of Screams Haunted Trail & Forest for a haunting good time. Come face to face with your fears, both past and present by taking a 3/4 mile stroll through their haunted trail, cornfield and haunted forest. Tickets are $25 a person and run from Sept. 15 through Oct. 29.
Address: 2142 North Sports Complex Lane, Nixa