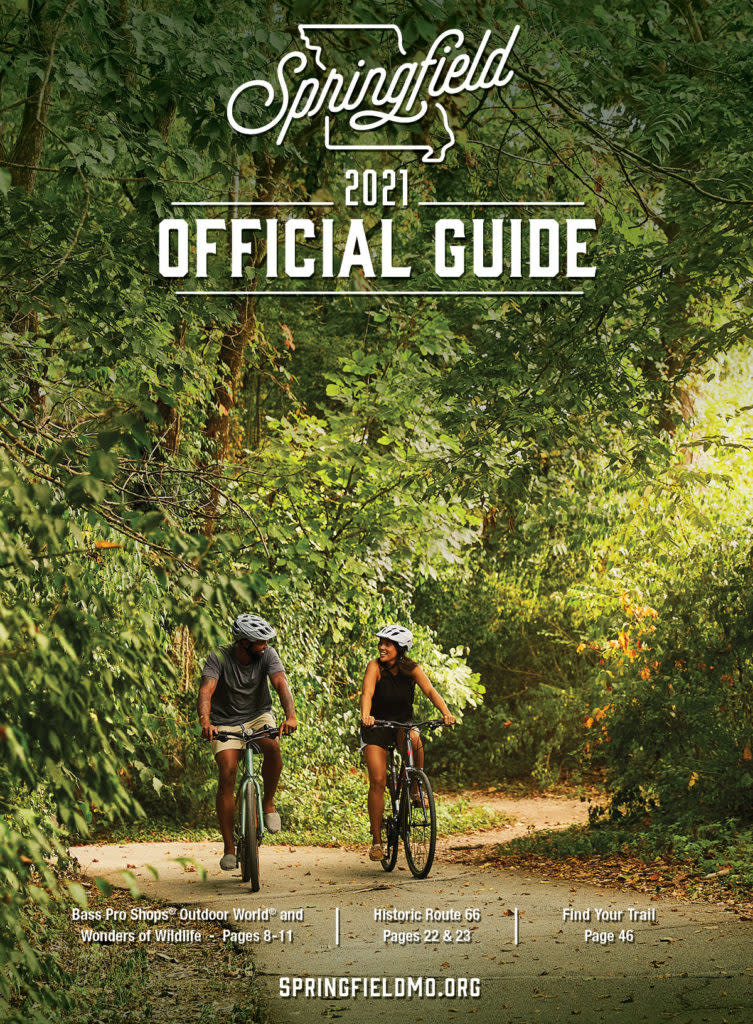 The Springfield Official Guide for 2021, published by the Convention & Visitors Bureau, is available for distribution.
The guide, titled the Springfield Visitors Guide in previous years, includes information for visitors about things to do, places to stay, dining options and more in a colorful format designed to inspire travel to the city.
The free guide is distributed at group events in Springfield, at a variety of locations around the city, at state-operated visitors centers and via mail to people asking for information about the city.
For information about advertising in the 2022 Springfield Guide, contact Jane Rips at jrips@springfieldmo.org or Erin Carleton at ecarleton@springfieldmo.org.
To obtain copies, call 417-881-5300. The Convention & Visitors Bureau is a nonprofit marketing organization dedicated to growing the local economy through growth in travel and tourism.