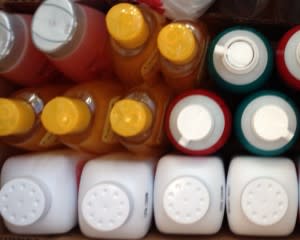 A new year means a fresh start for the CVB. New marketing programs are launched, planning begins for upcoming projects and the staff begins thinking of ways to show hospitality to visitors.
This year the staff decided to help others get a fresh start and show some hometown hospitality to those who live here. The CVB is collecting toiletries to donate to Missouri Hotel, a service that provides housing for homeless individuals and families.
A spokeswoman for the organization said all toiletries are appreciated and there is a shortage of the following:
women's deodorant
denture adhesive
shampoo
hair brushes
razors
shaving cream
baby shampoo
cotton swabs
baby powder
tampons
sanitary napkins
We encourage you to also show some Springfield hospitality to those in need. All you have to do is pick up a few extra items next time you're shopping, then drop them off by Jan. 31 at the Route 66 Information Center at 815 E. St. Louis St. We'll take care of getting them to the Missouri Hotel.