If you're interested in getting out to the lake this summer and enjoying the water, check out these six lakes near Springfield, Missouri great for recreational water activities.
Lake Springfield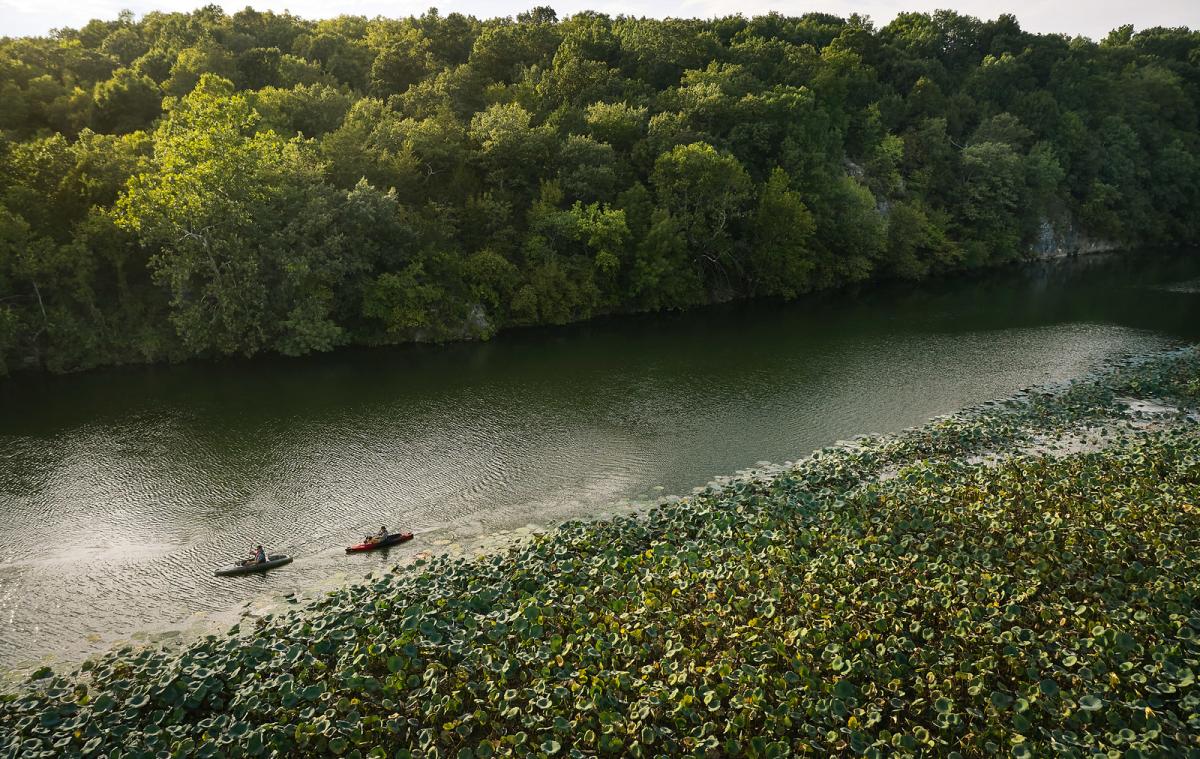 Just south of the metro area is Lake Springfield, the city's most well-known lake. The park surrounding the lake offers 158 acres of rolling parkland featuring trails, woods, bluffs and more than a mile of shoreline. 
Lake Springfield Boathouse offers a beautiful vista point of the water and is a great photo op. If you're interested in kayaking, rent kayaks, tandem kayaks, canoes, and paddleboards for $10-$12 an hour.
Address: 2312 E. Lake Springfield Park Rd., Springfield, MO 65804
Great For: canoeing, kayaking, and fishing.
Fellows Lake
Just north of Springfield is Fellows Lake, an 860-acre lake surrounded by acres of grassland, forests, and a prime spot for fishing. Anglers can catch largemouth bass, muskie, channel catfish, walleye, and crappie on the water or on various fishing docks. Boat rentals are offered at the marina, but a City Utilities permit is required to launch a boat with a 40-HP motor size restriction.
The Fellows Lake Trail is 2.8 miles and is primarily forested with a few rolling hills for a great cardio workout.
Address: 4216 N. Farm Rd. 189, Fair Grove, MO 65648
Great For: canoeing, kayaking, fishing and boating.
Pomme De Terre Lake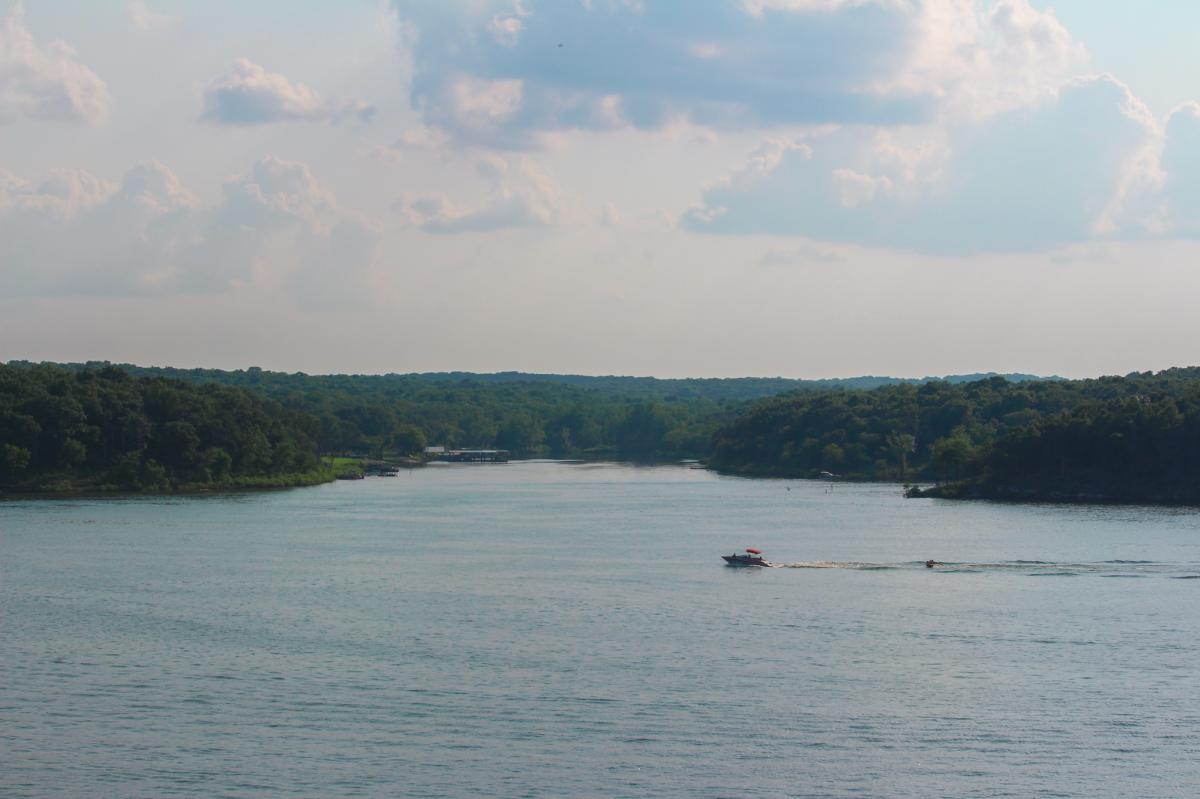 If you love boating, Pomme De Terre Lake is a prime choice. The lake is about 50 miles north of Springfield. The lake is a little over 12 miles with 113 acres of shoreline perfect for fishing and has lots of room for boating. Along the outskirts of the lake are several hidden gems including a lakeside restaurant, ice cream shops, and locally-owned shops and convenience stores. Several lakeside cabins and yurts are available to rent during the season. 
Address: Hwy. 64B, Pittsburg, MO 65724
Great For: canoeing, kayaking, fishing, boating, and swimming.
McDaniel Lake
For a serene fishing spot, McDaniel Lake is north of Springfield on the Little Sac River from the dam to the low water bridge on Farm Road 68. The restrictions on boating, swimming, bathing, wading and water skiing make this a private and secluded fishing area for experienced or novice anglers.
Address: Farm Road 68, Springfield, MO 65803
Great For: fishing
Table Rock Lake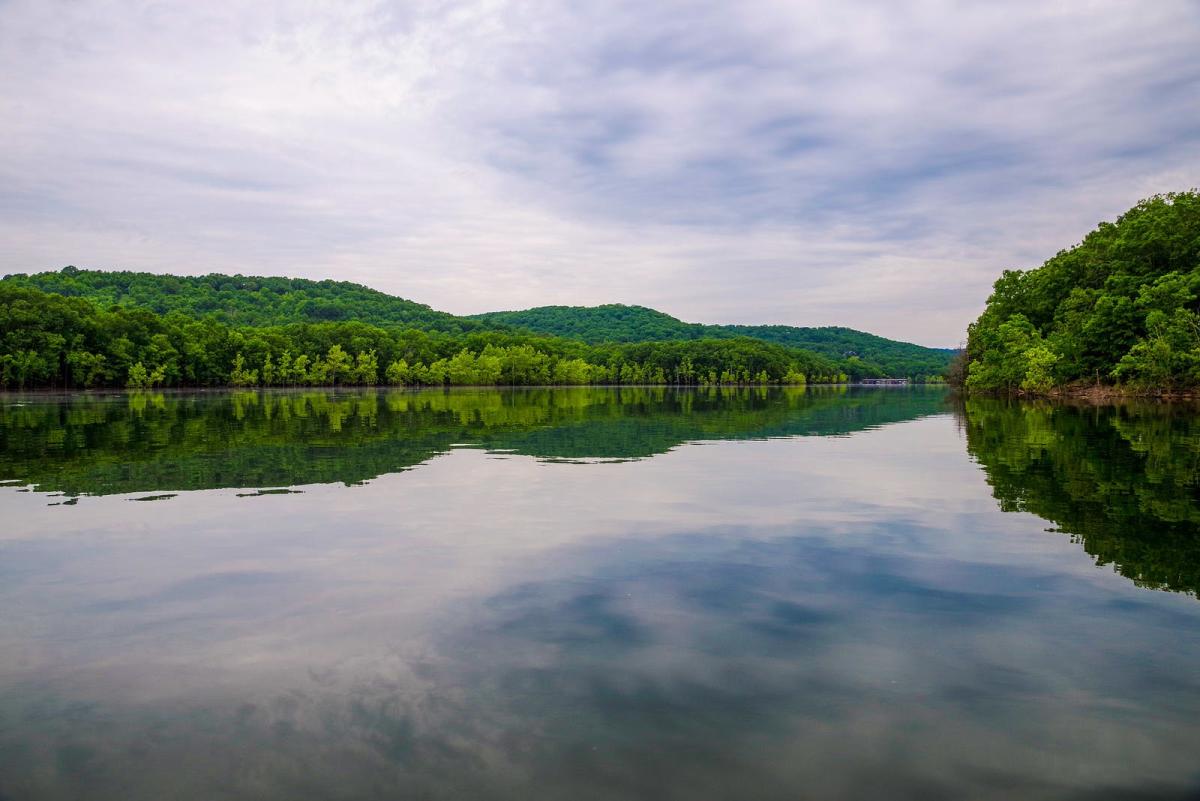 The crown jewel of Branson, Table Rock Lake has a little bit for everyone. With 800 miles of shoreline, the lake is perfect for beach bathers and all types of water activity. Many boaters also enjoy watersports such as skiing, tubing, wake surfing, and boogie boarding. Bring your own boat or rent one from the lake marina.
Address: 5272 MO-165, Branson, MO 65616
Great For: canoeing, kayaking, fishing, boating, water sports, and swimming.
Lake Taneycomo
If you love fishing, you've come to the right place. Flowing through the heart of Branson, Lake Taneycomo offers a variety of fishing experiences. The water is stocked annually with about 750,000 10-inch to 12-inch rainbow and brown trout, making it a world-class trout fishing destination.
Address: 3015 State Hwy 176, Rockaway Beach, MO 65740
Great For: canoeing, kayaking, fishing, boating, water sports, and swimming.