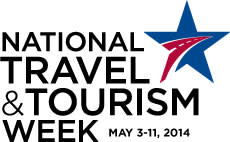 If lodging statistics gathered the past few months are an indicator, 2014 is going to be a good year for Springfield's hospitality industry. (See charts below.)
The Springfield Convention & Visitors Bureau announced today that hotels reported a 4.2 percent increase in room demand over 2013 in January, February and March. With 113,933 hotel rooms rented, an all-time record was set for March compared to past years.
Hotels also reported increases of 11.8 percent in average daily rate and an 8 percent increase in room sales during the first quarter.
Those increases are no surprise. The last four months of 2013 were all records and the year ended as the second best since the bureau began tracking statistics in 1990.
The announcement comes as the nation's hospitality industry celebrates National Travel & Tourism Week, May 3-11, when destinations throughout the country participate in a variety of activities to showcase the importance of travel and tourism to the economy.
Tracy Kimberlin, CVB president, said it's exciting to announce the upward trend, especially during National Travel & Tourism Week. When hotels are doing well, more jobs are created at those hotels and other travel-related businesses such as restaurants and attractions.
"The hospitality industry was hit hard by the Great Recession," Kimberlin said. "Fortunately, it appears as though it is finally behind us."
To celebrate, the CVB is inviting people to visit the Route 66 Tourist Information Center, 815 E. St. Louis St. The bureau will be treating its guests to soft drinks and popcorn all week, along with offering a coloring station for children and 25% off all Springfield souvenirs.
The CVB is a nonprofit organization dedicated to boosting the local economy by promoting travel and tourism to Springfield. Learn more at www.SpringfieldMO.org or call 417-881-5300 or 800-678-8767.