The Ozarks are filled with many towns with their fair share of locally owned restaurants. Ozark, a 20-minute drive just outside of Springfield, has a great selection of eateries that continues to grow! Dig in and try these seven restaurants in Ozark, Missouri.
Rosie Jo's Café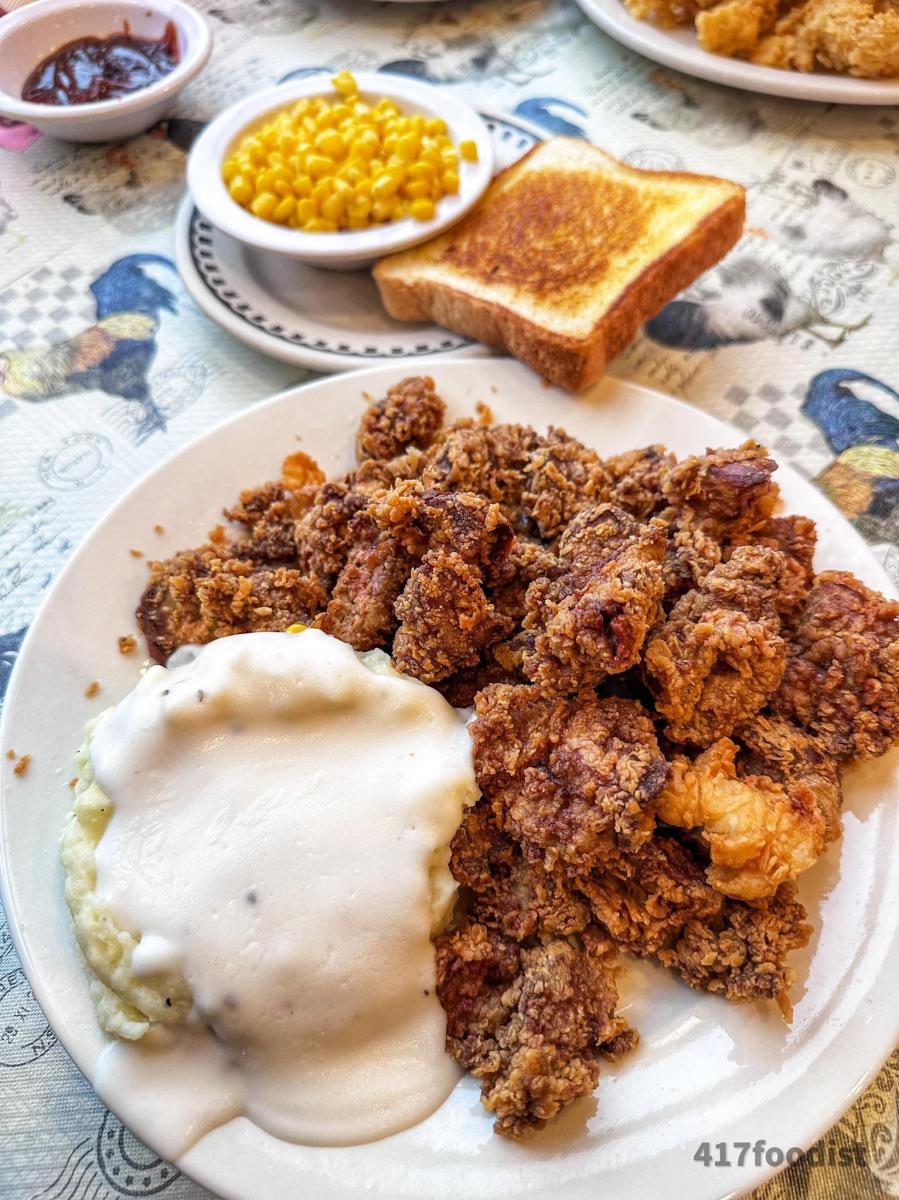 I've been going to Rosie Jo's Café since I was a teenager. It's one of those classic locally-owned diners, where you see the same regulars having a cup of coffee every day. They are known for their diner-style breakfast platters, homemade pies and famous fried chicken. If you need a pie recommendation, the coconut cream is to die for.
Address: 1711 S. 15th St., Ozark
Yen Ching
If you're hunting for delicious Chinese food served in large portions, head to Yen Ching. With a sprawling menu filled with chicken, seafood, beef, and pork dishes, there is something for everyone to love. When we visit, we like to order multiple menu items to share it family-style. A must is their spicy cashew chicken, which is the famous Springfield-style cashew chicken with some added heat. 
Address: 5301 N. 22nd St., Ozark
Spring Creek Tea Room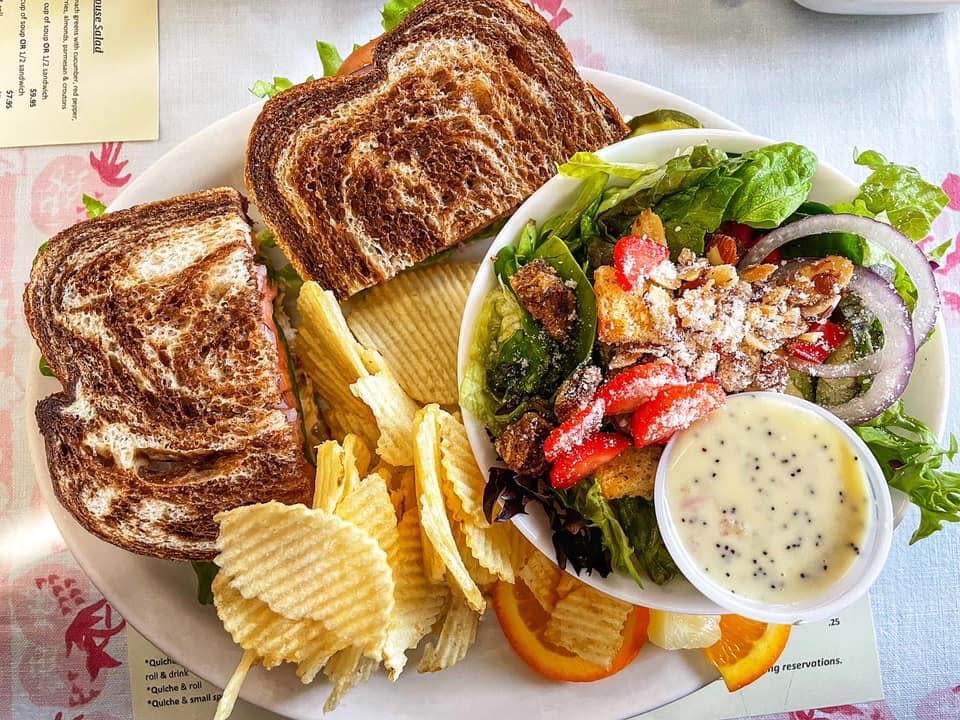 All the locals know that if you plan to eat at Spring Creek Tea Room, you better get there early. What you might think is just a regular antique shop is hiding a local tearoom serving some of the best sandwiches, salads and desserts in Ozark. The chicken salad on marble rye bread served with the house salad and poppy seed dressing is my go-to meal anytime I visit. There is always a large selection of cakes, pies, or cobblers for dessert. The rule of thumb is to order your dessert when you order your meal, because they sell out quick!
Address: 107 S. 3rd St., Ozark
Mundos Latin Kitchen and Bar
Mundos Latin Kitchen is the place to go if you're looking for an extensive selection of delicious Latin cuisine. They have a menu filled with Mexican food, like tacos and burritos, but it's the many different dishes from Puerto Rico, the Dominican Republic and Venezuela that make them stand out. The mofongo is one of their star dishes, consisting of fried plantains, mashed with garlic and chicharron, then topped with shrimp and a creamy cheese sauce.
Address: 5493 N. 17th St., Ozark
Sno Ballz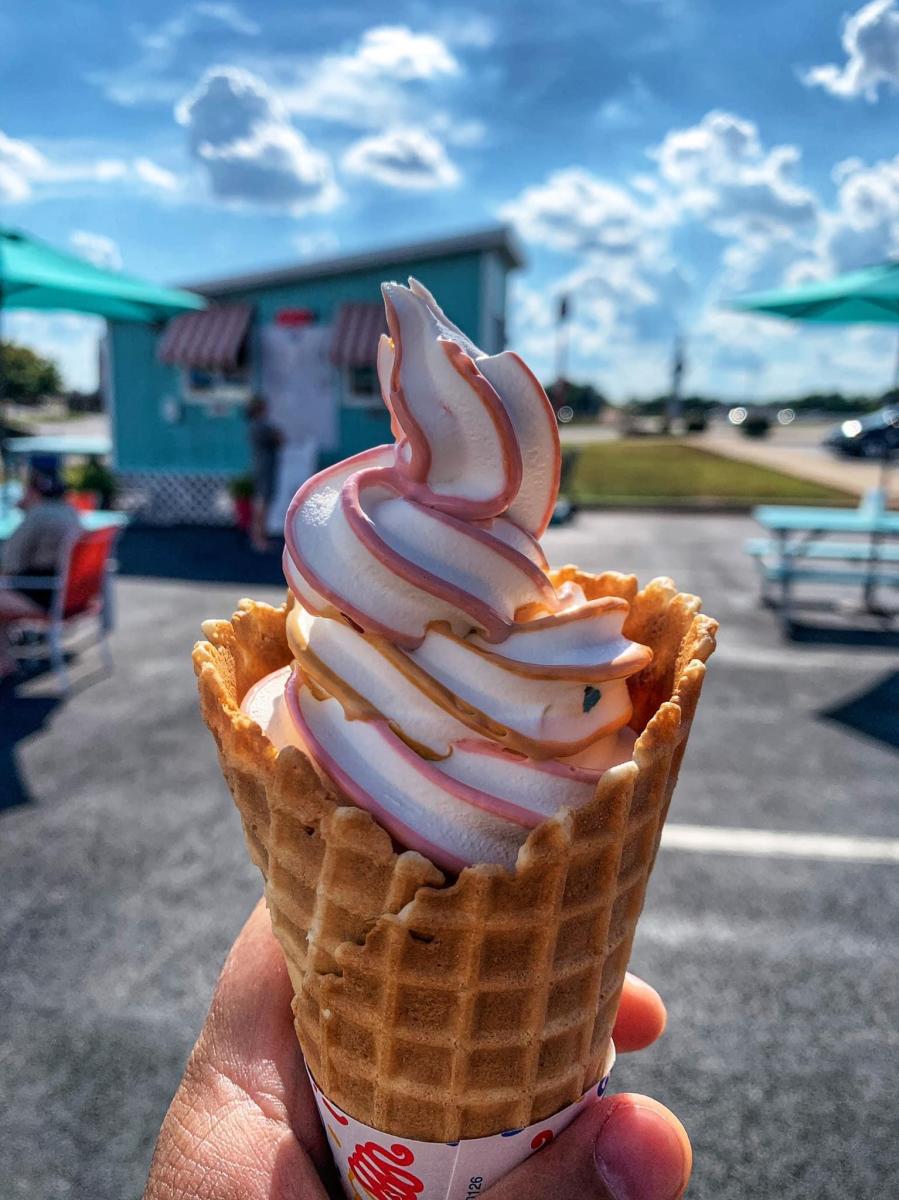 With sunny days upon us, it's time to treat ourselves to a plethora of delicious shaved ice from Sno Ballz. For a decade, Sno Ballz has been a favorite destination for shaved ice in Ozark, and recently, they've added flavor burst ice cream to their menu. All the syrups used for the shaved ice are made fresh in-house every day, and customers can choose from a wide range of fruit flavors, including a unique dill pickle flavor. For those who prefer ice cream, the flavor burst twist option allows customers to select up to three soft-serve flavors that are swirled together in a cone or cup. My favorite is the delightful combination of banana, blue coconut and strawberry.
Address: 1751 W. James River Road, Ozark
Café B-29
Café B-29 is a superb diner run by passionate owners, offering scrumptious food while honoring active military personnel and veterans. This hometown café is known for its mouthwatering burgers, sandwiches, and hearty dinners. Their ultimate Hawaiian chicken sandwich is a must-try: a crispy deep-fried chicken breast generously topped with their signature jalapeno popper dip, shaved ham and caramelized pineapple. The restaurant is adorned with military-inspired décor and captivating photographs, creating a pleasant ambiance.
Address: 1751 W. State Hwy J., Ozark
Finley Farms
Finley Farms is more than a great lunch or dinner spot. The whole location is an experience each time you visit. The Workshop hosts many events that you can attend, like cake baking 101, or cultural cocktails. Plus, you can have great coffee and avocado toast from their menu. The Ozark Mill Restaurant has a farm-to-table inspired menu with steaks, pizzas and one-of-a-kind appetizers. Travel down to the basement level for the secret speakeasy, The Garrison. This fine dining restaurant focuses upscale dishes that can be ordered individually, or you can order shareable plates for the table. After your meal, you can walk the grounds and take a self-guided farm tour.
Address: 802 Finley Farms Lane, Ozark