When group events are booked at meeting venues, planners often ask for resources to help them promote their event and the destination where it's taking place. 
 
If your venue doesn't have what they need, check out the CVB's Meeting Planners Toolkit. You'll find photos and videos of Springfield and descriptions of the city that planners can copy and paste into their marketing materials. Postcards, banner ads, lists of local charities and more useful information are also available.
 
Along with sharing the toolkit with meeting planners, the resources also can be used in your publications and websites to promote Springfield to meeting and event planners and event attendees. 
 
If you need help booking those groups, don't hesitate to ask for help from the CVB's convention sales team. The team members can offer advice, resources and assistance that will help you close the deal. CVB services are free.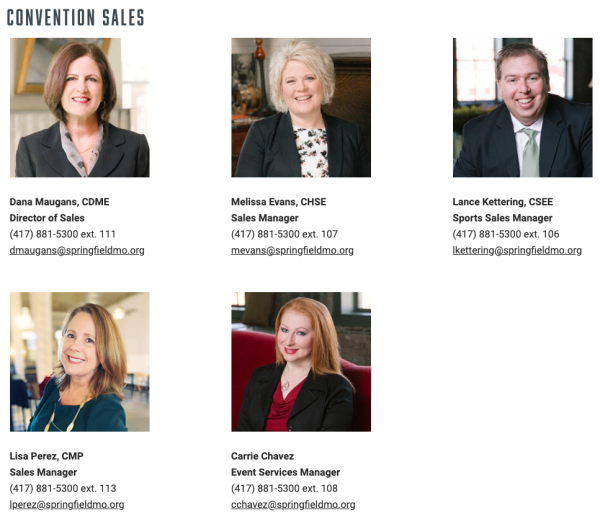 The CVB is a nonprofit organization dedicated to growing the local economy through growth in travel and tourism.