The Convention & Visitors Bureau has brewed up more prizes and a grand prize drawing for participants in the 2022-23 Ozarks Tap and Pour Craft Beverage Tour that launched this month. 
The free, self-guided tour is a program in which participants can earn a cool branded sticker for five check-ins and a collectible T-shirt for 10 check-ins. Those who check-in at all 19 locations are entered for a drawing to win an Ozarks Craft Beverage Gift Basket full of goodies and gift cards from the merchants on the tour.
Anyone 21 or older can participate for free. All they have to do is sign up at SpringfieldMO.org. Tour organizers recommend bookmarking the program to their smartphone's home screen for easy access. Then, check-in with a code provided by the breweries, wineries and distilleries on the tour. 
Participating businesses include the following:
4 By 4 Brewing Co., Springfield
7 C's Winery & Meadery, Walnut Grove
Back Home Brewing Co., Ozark
Banter Brewing Co., Springfield
Bear Creek Wine Co. and Brewery, Walnut Shade
Boat Town Brewing, Phillipsburg
Bub's Distillery & Wood-Fired Pizza, Rogersville
Hold Fast Brewing, Springfield
Leaky Roof Meadery, Buffalo
Lindwedel Winery, Branson
Missouri Ridge Distillery & Brewery, Branson
Mother's Brewing Co., Springfield
Ozark Hills Winery, Branson
Show-Me Brewing, Springfield
Springfield Brewing Co., Springfield
Tie & Timber Beer Co., Springfield
Turkey Creek Brewery, Hollister
White River Brewing Co., Springfield
Wire Road Brewing Co., Battlefield
People who have participated in the previous year's tour will need to sign up again for the 2022-23 program.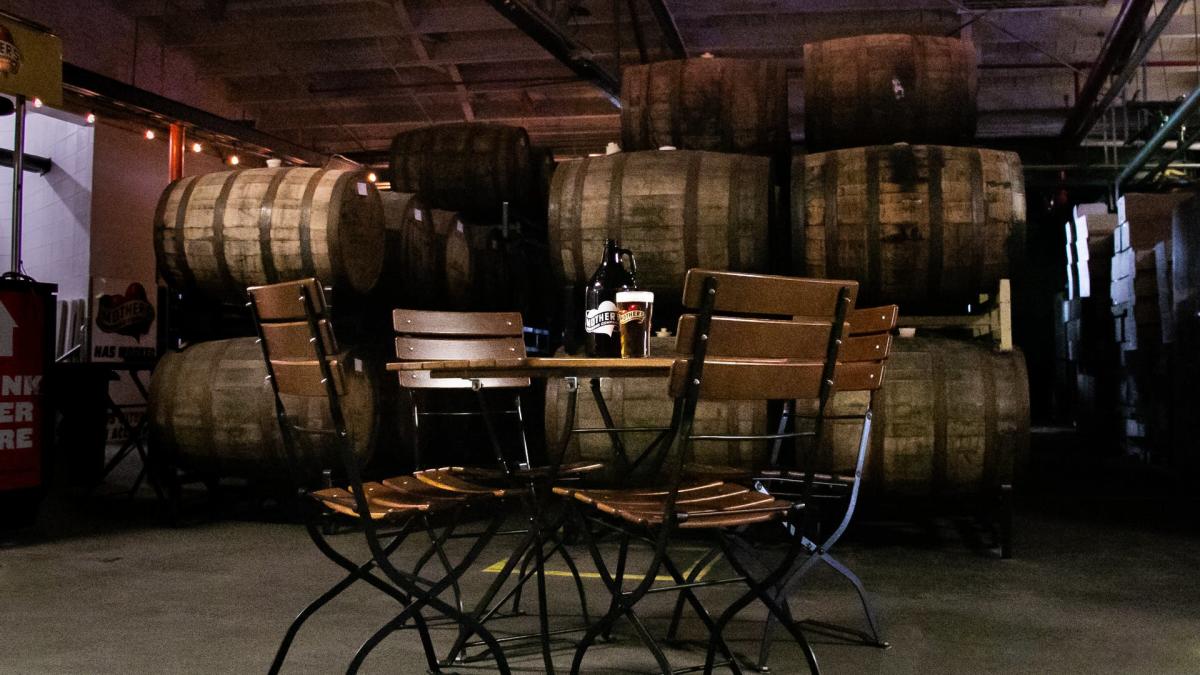 The popular Ozarks Tap and Pour tour was launched by the Springfield Convention & Visitors Bureau in 2018. Since then, thousands of locals and tourists have participated in the craft beverage tour. Its success led the CVB to create the Ozarks Coffee Trail in 2021. The coffee trail works the same way with participants checking in and making qualified purchases at coffee shops to earn a souvenir mug.
The CVB is a nonprofit marketing agency dedicated to promoting Springfield and the Ozarks as a travel destination in order to grow the local economy.
Learn more and sign up for the Ozarks Tap and Pour Craft Beverage Tour or sign up at https://www.springfieldmo.org/tapandpour/ and the Ozarks Coffee Trail at https://www.springfieldmo.org/ozarks-coffee-trail/. 
For more information about the programs and other things to see and do in the Springfield area, call the CVB at 417-881-5300 or 800-678-8767 or visit www.SpringfieldMO.org.