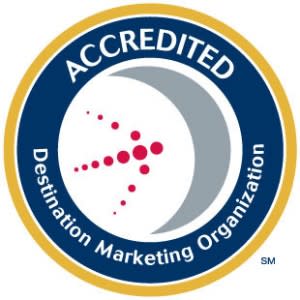 The Springfield Convention & Visitors Bureau earned re-accreditation from the Destination Marketing Accreditation Program, an international program developed by Destination Marketing Association International.
In maintaining DMAP accreditation, destination marketing organizations communicate to their community, buyers and potential visitors that their organization has continued to demonstrate a significant measure of excellence in destination management and marketing.
The Springfield CVB is the city's marketing agency responsible for marketing the city as a travel destination in order to grow the economy through growth in tourism.
The bureau originally earned accreditation in 2009. In order to maintain accreditation, organizations must apply every four years.
DMAP accreditation standards cover a variety of topics including governance, finance, management, human resources, technology, visitor services, group services, sales, communications, membership, brand management, destination development, research/market intelligence, innovation and stakeholder relationships.
DMAP is an independent international accreditation body and leader in defining quality and performance issues in destination management and marketing.  For additional information on DMAP visit www.destinationmarketing.org.