Branson has been offering authentic Ozark Mountain hospitality, a plethora of live shows, dozens of family attractions and three pristine lakes that have been luring visitors to the Missouri Ozarks for more than one hundred years. Check out the top popular attractions to visit this year.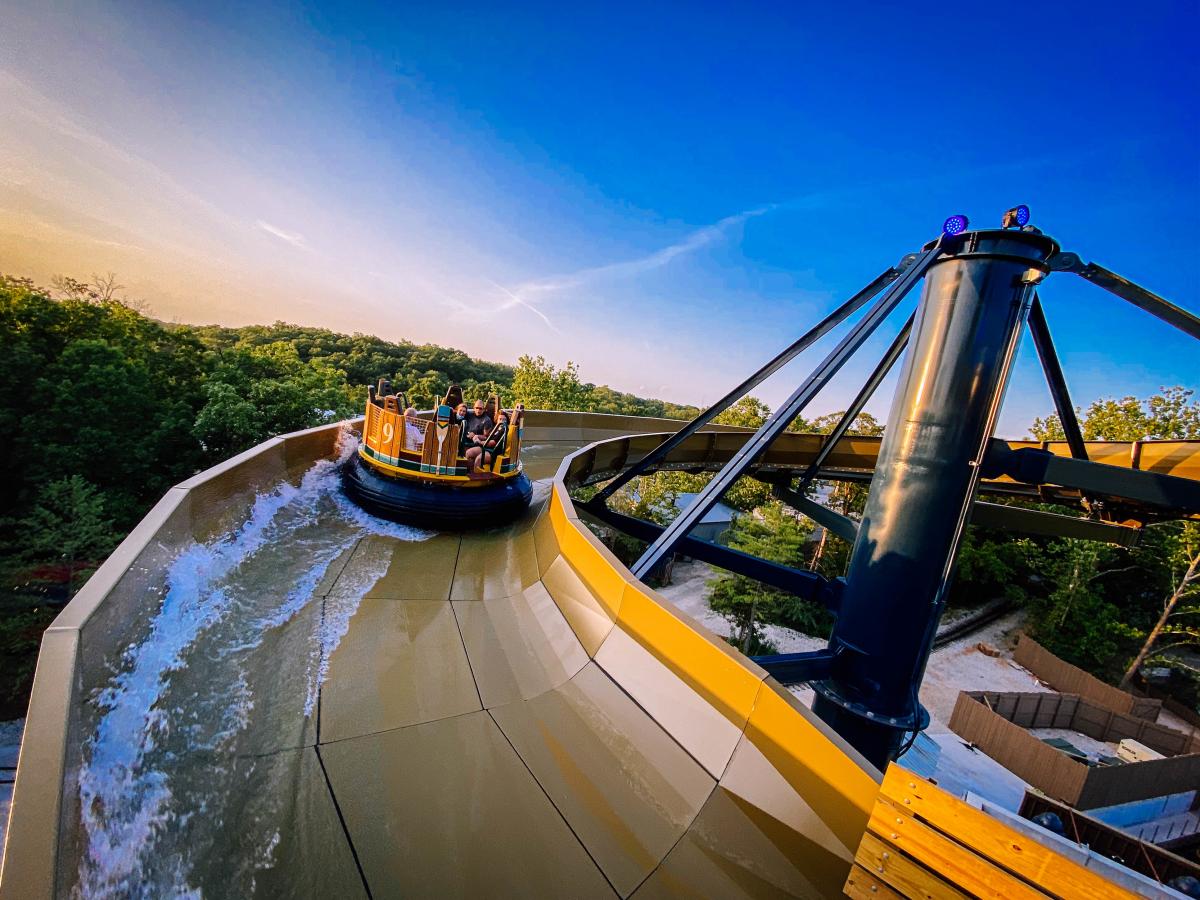 Photo courtesy of Silver Dollar City
Silver Dollar City's Mystic River Falls, considered an engineering marvel, is an only-of-its-kind water ride as "The Tallest Drop on a Water Raft Ride in the Western Hemisphere."
The last season in Branson, Sight & Sound's inspiring "JESUS" tells the life history of the most iconic Biblical figure and how he began his teachings. This beautiful performance comes together with a variety of special effects and original score and script that make Sight & Sound such an amazing theatrical venue.
Dean Z, star of the hit international touring production "Elvis Lives," brings his high-energy tribute to the "King of Rock 'n' Roll" to life with a powerful 10-piece band and immersive video for a concert
experience.
The Amazing Acrobats of Shanghai present their new show, Shanghai Circus, as they celebrate 23 years in Branson. Experience breathtaking acrobatics, colorful dance, comedy, mystifying magic and aerial feats of strength.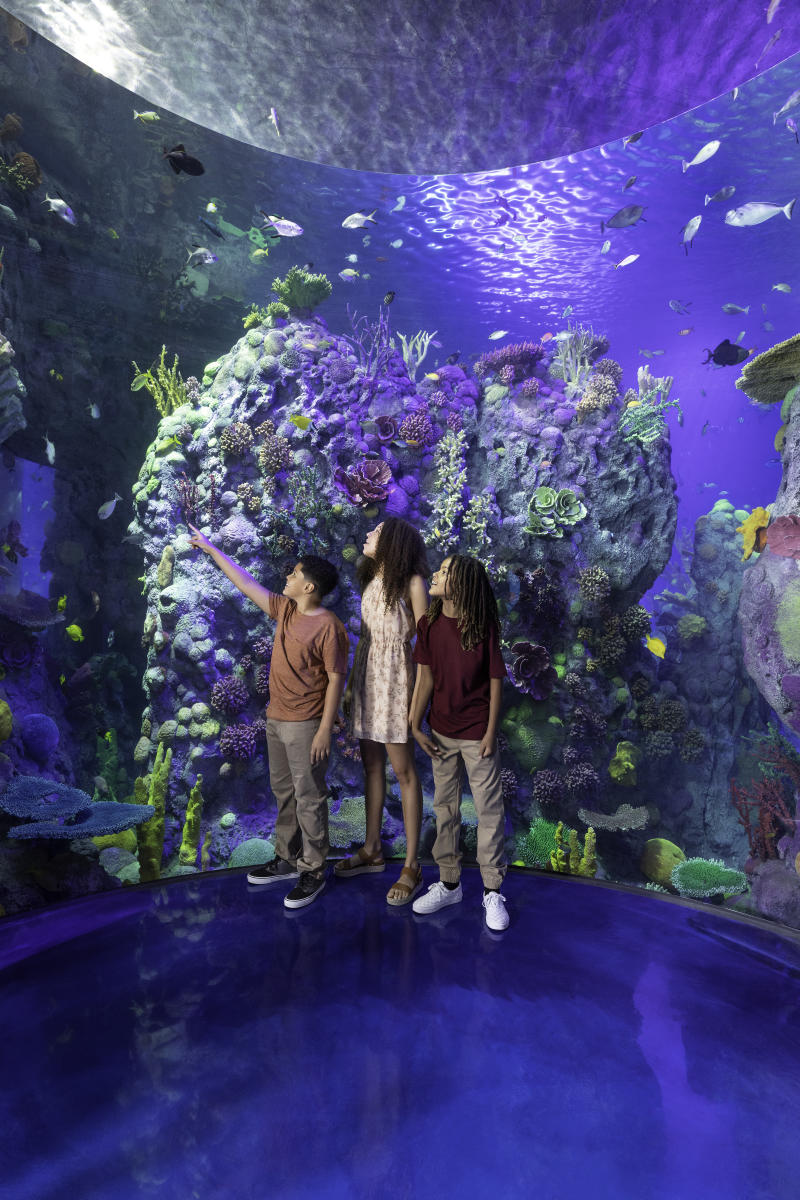 Photo courtesy of Branson CVB
Aquarium at the Boardwalk is unlike any other aquarium you've visited. Guests will get a thrill from up-close views of amazing sea creatures ranging from colorful fish, seahorses and jellyfish
to octopi, eels and sharks.
With state-of-the-art technology, you'll have the true feeling of flight at FlyRide inside at Beyond the Lens. You'll soar over mountaintops and skim over lakes in a suspended, free-floating multi-person ride that glides and tilts giving you the most inspiring ride of your life over 22 national landmarks.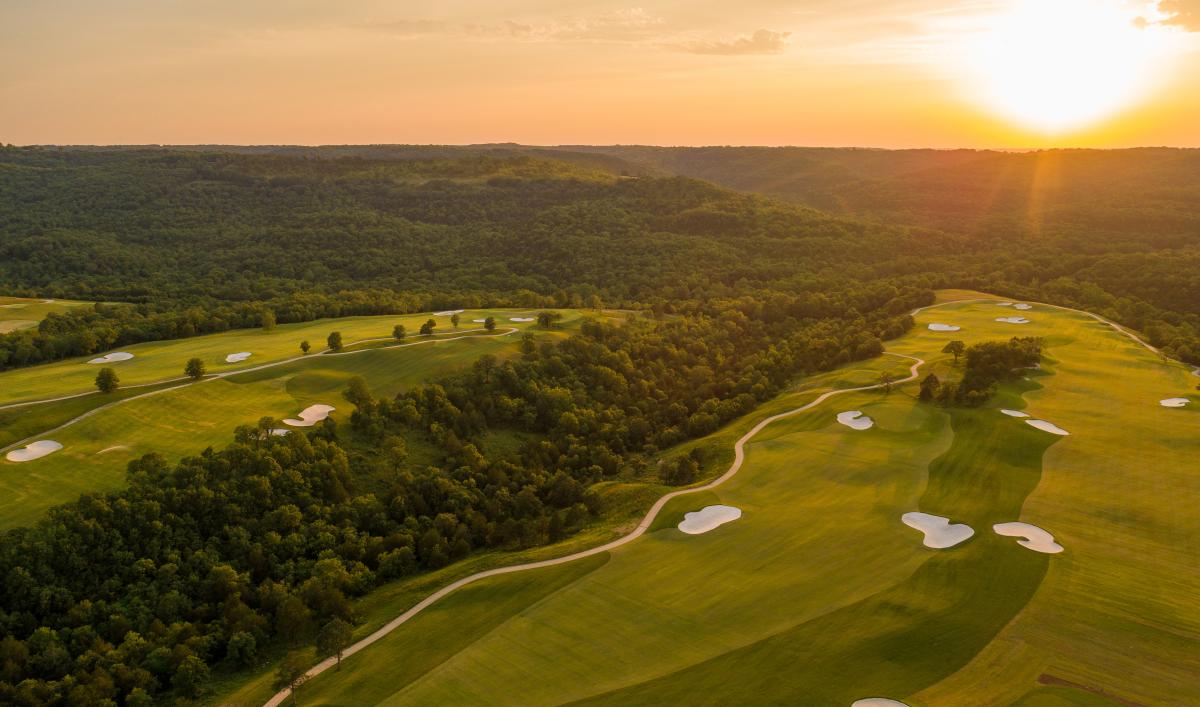 Photo courtesy of Top of the Rock
Experience Payne's Valley Golf Course, Tiger Woods' first and only public access course. Designed by Tiger Woods and his team, it pays tribute to Payne Stewart, one of the most respected golfers in the World Golf Hall of Fame. Decide the score with a unique 19th hole called "The Big Rock" at Payne's Valley.
Fritz's Adventure recently added new components, including over 300 feet of tunnels, 32 obstacles, 11 zip lines, six bridges and two drops complementing existing facilities. Enjoy the City Wall, Sky Trail, Sky Tykes, laser maze, underground tunnels, treehouses, slides, warped walls, half pipe and a real airplane for exploring.
Guy Fieri, the famed chef, author, and television personality, opened Guy Fieri's Branson Kitchen + Bar in Branson in 2021. The restaurant boasts unique, bold flavors packaged inside signature sandwiches, made-from-scratch entrees and house-smoked meats.
The newest, fastest, most scenic and longest down-hill family-fun thrill ride, The Copperhead Mountain Coaster, is new at Shepherd's Adventure Park. The coaster snakes through riveting loops, drops and curves in the beautiful Ozark Mountains.
For more information about Branson, visit Explorebranson.com.