We're almost positive that you haven't come even close to seeing everything the Ozarks has to offer. After being stuck inside all winter, get outdoors and explore the beauty with 37 North Expeditions! 37 North provides a wide variety of outdoor activities perfect for experienced adventurers or individuals itching to get out, but not quite sure where to start. No matter your experience, check out all the adventure-filled trips 37 North can provide this spring and summer.
*This post is sponsored by 37 North Expeditions*
Goat Hike + Winery
Photo courtesy of 37 North Expeditions
What could be better than a gorgeous hike through the mountains? Doing it with a group of goats leading the way! Join 37 North for this insanely unique day exploring the Ozarks with friends from Snake Mountain Pack Goats.  
The group will do a 3.5 mile loop hike around Devil's Den State Park, where everyone will get to see waterfalls, caves and incredible views of the below landscape. The goats can amaze you by carrying some of your baggage or just entertain you as they lead the way with incredible balance with their packs and saddles on their backs. Along the way, learn about the local flora and fauna and the natural history of this incredible area.
After the hike, the group will head to Sassafras Winery for wine tasting and relaxation. Enjoy the large outdoor deck and talk with new friends after the unique day outside. You will be sure to head home refreshed from the day and with many selfies with your new four-legged friends! 
When: April 11 7:30 am to 8:00 pm
Where: 2144 E. Republic Rd. Springfield, Missouri
Wild Women Wellness Glamping Retreat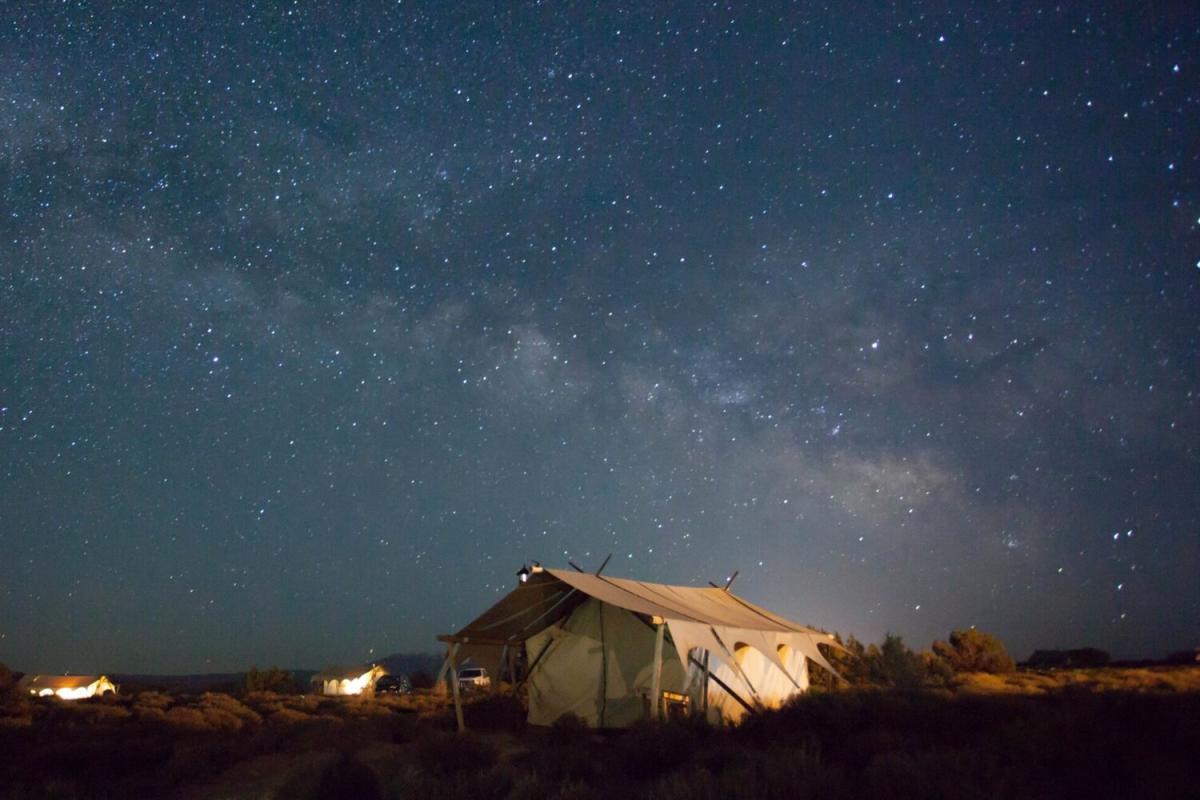 Photo courtesy of 37 North Expeditions
Surrounded by nature, join the group for a weekend of wellness and intention. Amidst the untouched beauty of southwest Missouri, enjoy a weekend of glamping, activity and delicious meals. From sunrise meditation to hiking, yoga, time around the table and guided activities, you are certain to elevate your mind, body and spirit, while safely connecting with others.
When: April 16, 7:00 pm -- April 18, 1:00 pm
Where: 552 Slinkard Road, Pineville
Waterfall Hike Petit Jean + Winery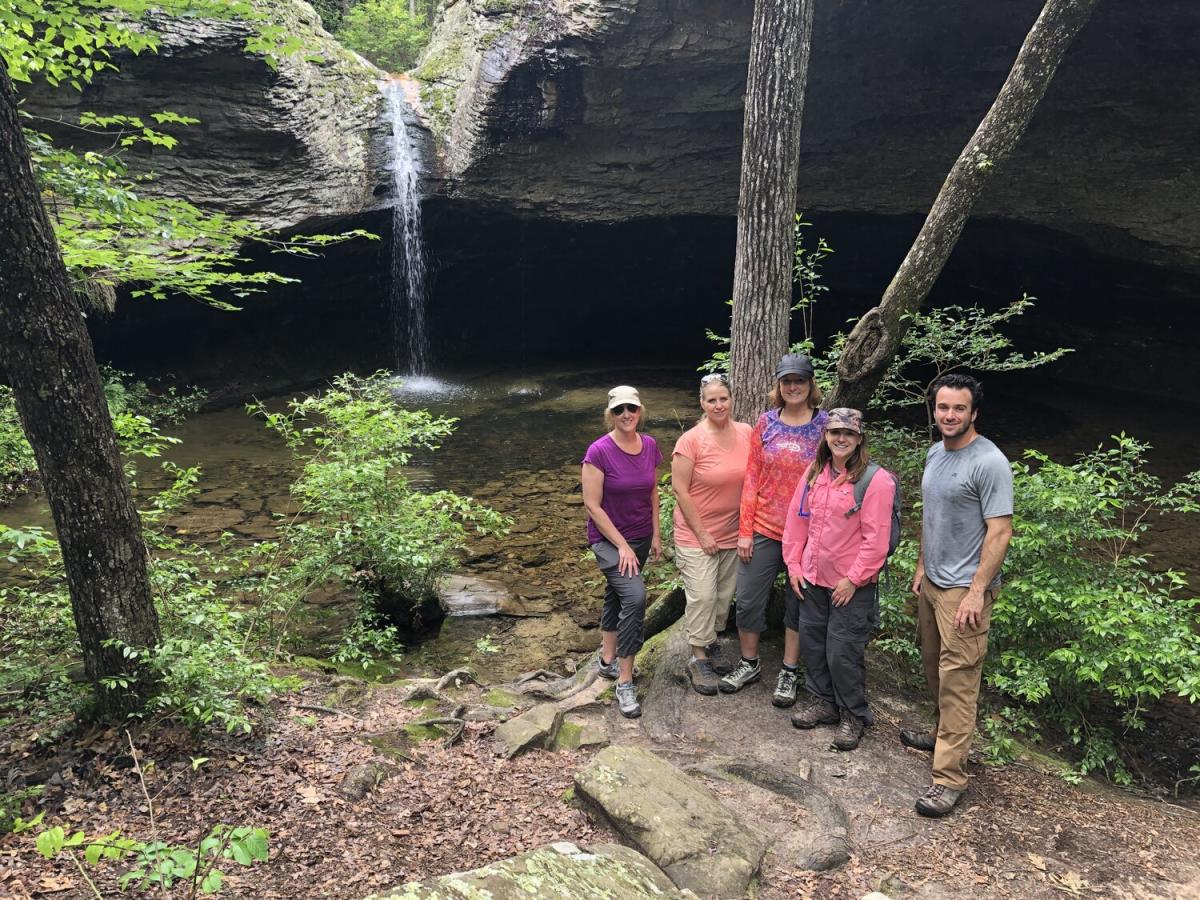 Photo courtesy of 37 North Expeditions
The Seven Hollows Trail is hands down one of the most spectacular hikes in all of the Ozarks. The trail passes through many canyons and has amazing sites like stone arches, rock shelter, box canyons and even prehistoric signs of Native American residents. The main highlight for most along this hike is entering the grotto. After the hike back up, the group will load up and head to a local winery in the region. 
When: April 17 8 am- 6:45pm
Where: 410 SW A St STE.2, Bentonville, AR 72712
James River Float Series: Float 2 - Tailwaters to Rivercut
Photo courtesy of 37 North Expeditions
Float the Ozarks with 37 North Expeditions and the James River Basin Partnership. The James River and its tributaries have over 300 river miles from the river's headwaters in Webster County to where it empties into Table Rock Lake. Floating the James was the gateway to Ozarks' recreation in the past, and introduced many folks to the area's beautiful hills, wildlife, and waterways. Float one or all these sections of the James and learn more about a precious cultural and natural resource – water.
When: May 15, 8 am to 4 pm
Where: 305 South Market Ave. Springfield, Missouri
Sunset Hike & Campfire Dinner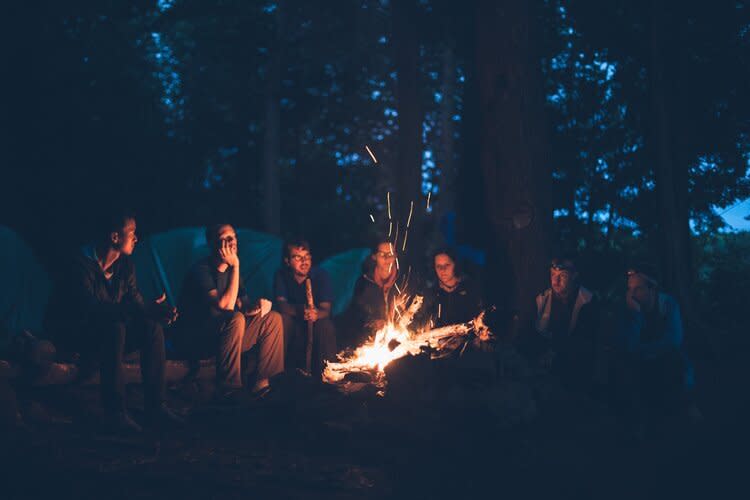 Photo courtesy of 37 North Expeditions
The afternoon will start with an incredible hike through the heart of the Ozarks. The day starts with a guided hike that showcases one of the most beautiful scenes in the Ozarks with amazing vistas, forested vegetation and rolling creeks. Your group will get to choose from a 2-, 4- or 6-mile hike depending on your experience level and desires. The hike will end as the sun is setting, capturing an amazing view of an Ozarks sunset. At the end of the day, enjoy a campfire dinner and s'mores!
When: Whenever you want!
Where: TBD
Yoga + Hike + Winery
Photo courtesy of 37 North Expeditions
The perfect setting for outdoor yoga is the beautiful rocky hills of the Ozarks. The day starts with a 4-mile hike, structured to help you unwind and settle into the quiet rhythms of nature. The hike will lead your group up through the mountain with caves and rock features throughout. Once you reach the breathtaking platform vista, everyone will unroll their mats and move into an hour-long yoga practice structured to guide you into a deeper connection with your inner self and with nature. Lunch is provided picnic style along the trail. After the refreshing day, the group will stop at a local winery for wine tasting and amazing views on their deck. 
When: Whenever you want!
Where: TBD
Horseback Riding + Winery + Pizza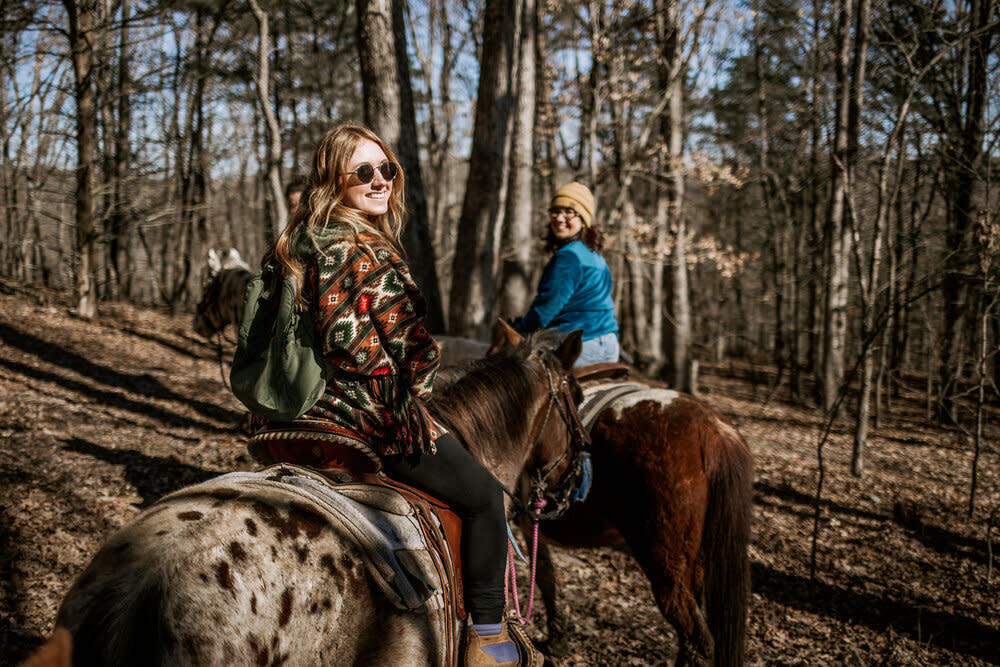 Photo courtesy of 37 North Expeditions
See the Ozarks on 4 legs! A full day of horseback riding and wine tasting with great views of the Ozarks. The group will go on an hour-long ride through the fields, woods, and creeks with an experienced guide. This experience is perfect for new horseback riders and experienced riders looking for a relaxing day. After the ride, everyone will stop at Bear Creek Winery for tasting (first drink on the house!) and gourmet pizza (on us as well!) while we enjoy time relaxing on the amazing deck!  *All riders should be under 250 pounds.
When: Whenever you want!
Where: 1320 Keithley Rd, Walnut Shade, Missouri
Hike + Paddle Boarding + Ice Cream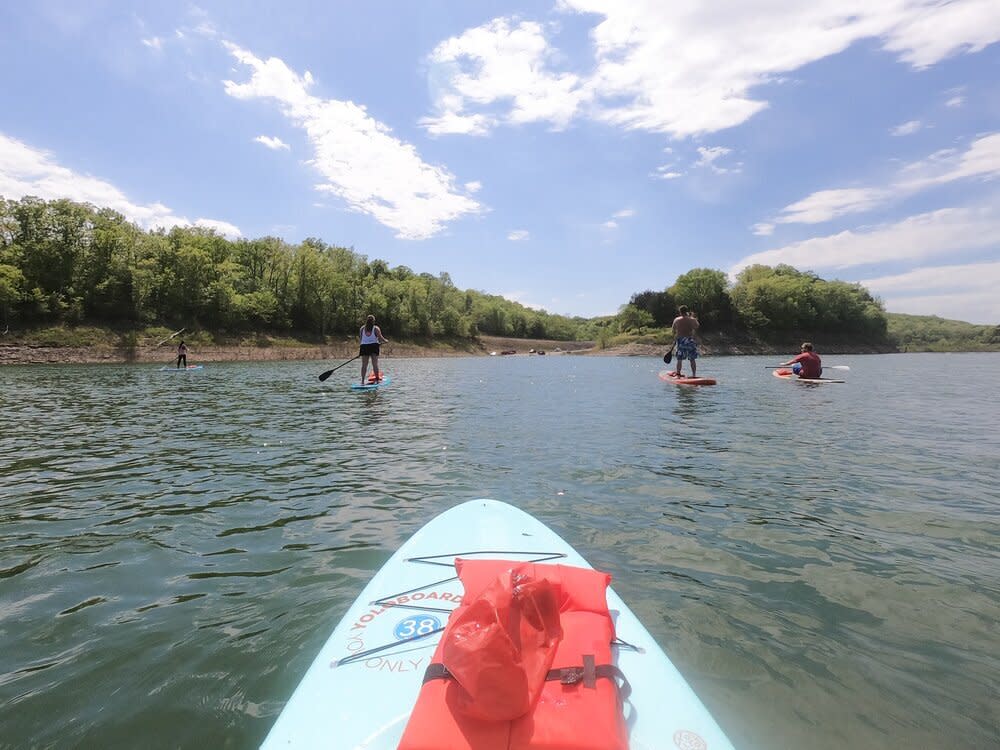 Photo courtesy of 37 North Expeditions
Explore the Ozarks by trail and lake. The day starts with a 2 to 3-mile hike to get out in nature and see our beautiful backyard. After the hike, the group will head to the highlight of the day at the lake where everyone will take a bit of time to learn the basics of Stand Up Paddle Boarding before heading out to the water. After an afternoon out on the water, everyone will gather shoreside for a make-your-own ice cream sundae.
When: Whenever you want!
Where: TBD
Fly Fishing + Brewery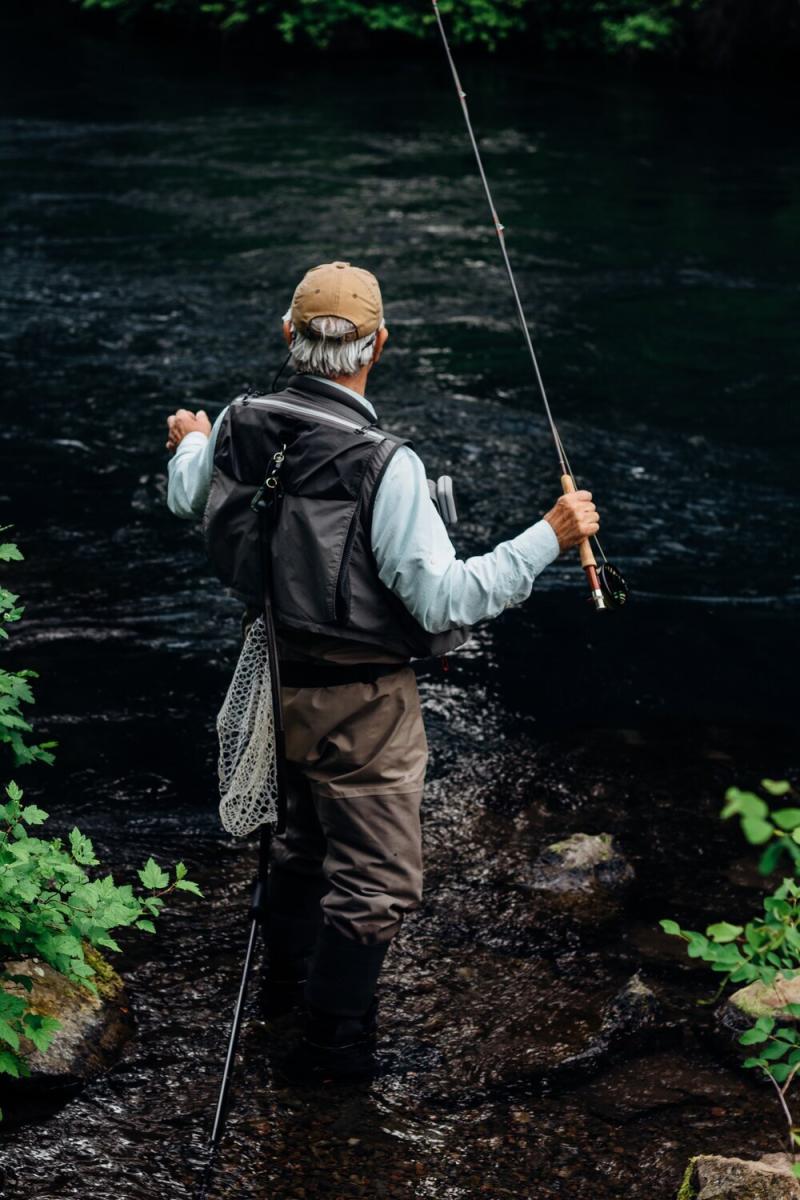 Photo courtesy of 37 North Expeditions
Fly fishing is one of the most relaxing and exciting activities one can do. Enjoy a beautiful day at Roaring River State Park while enjoying the sites and sounds that go along with this place. All equipment and licenses are included. No equipment or experience is necessary. The guide will to teach you all the basics if this is your first-time fly fishing. After fishing, the group will have a picnic lunch provided by 37 North. After lunch, everyone will head to a local brewery in the woods for some relaxing time tasting craft beer (first drink on us!) in an outdoor seating area. 
When: Whenever you want!
Where: 12716 Farm Rd 2239, Cassville, Missouri
Biking Adventures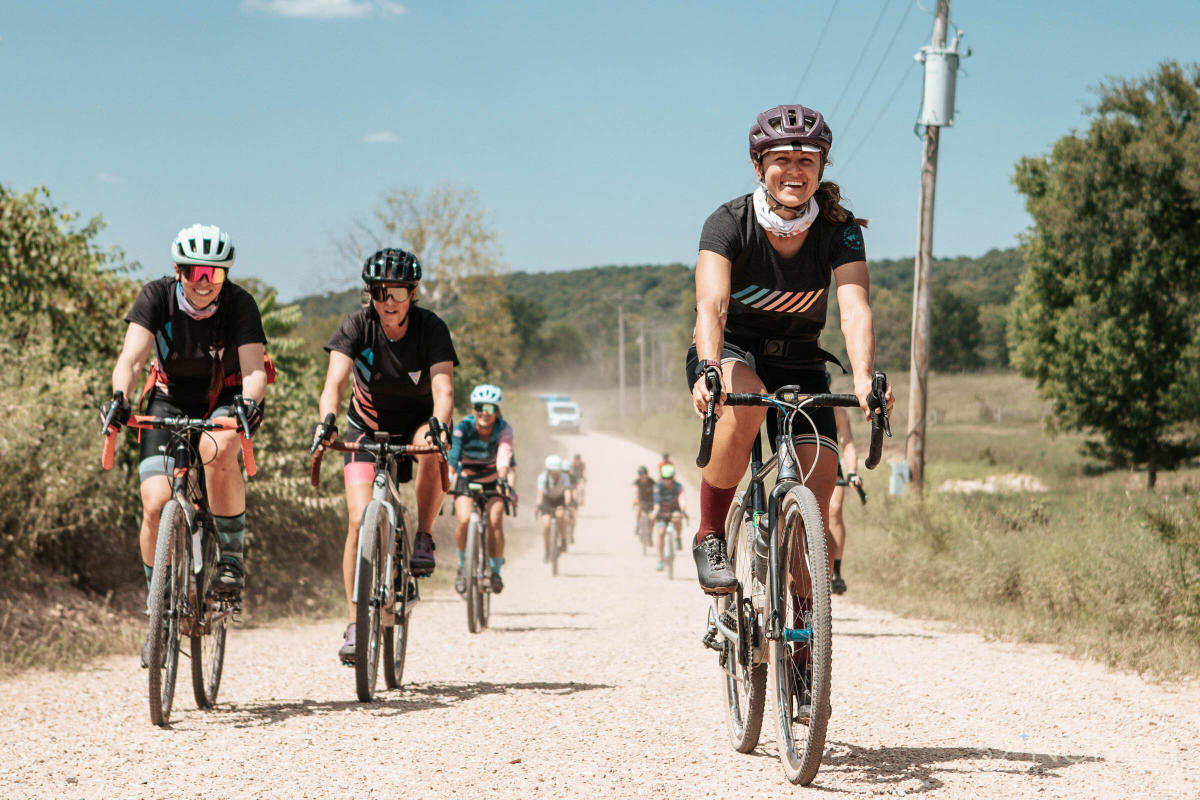 Photo courtesy of 37 North Expeditions
37 North provides bikers with a best-in-class biking experience like only Northwest Arkansas can provide. Let the local wilderness guides manage all the details so you can focus on riding and connecting with nature. Depending on what you or your group needs, 37 North can provide shuttle services, in-depth local trail knowledge, catered lunches and an emphasis on socializing and enjoying being in the Ozarks. All trips include pickup and drop off at your accommodations. Point to point trips include a shuttle meeting group at defined stops along the way with snacks, beverages and repairs (if needed).
When: Whenever you want!
Where: TBD