When was the last time you went on a picnic? Springfield is home to some of the most beautiful scenery and parks, the perfect places to set up for the afternoon and have a picnic. If you're looking to get outside this spring and summer, here are a few places perfect for picnicking.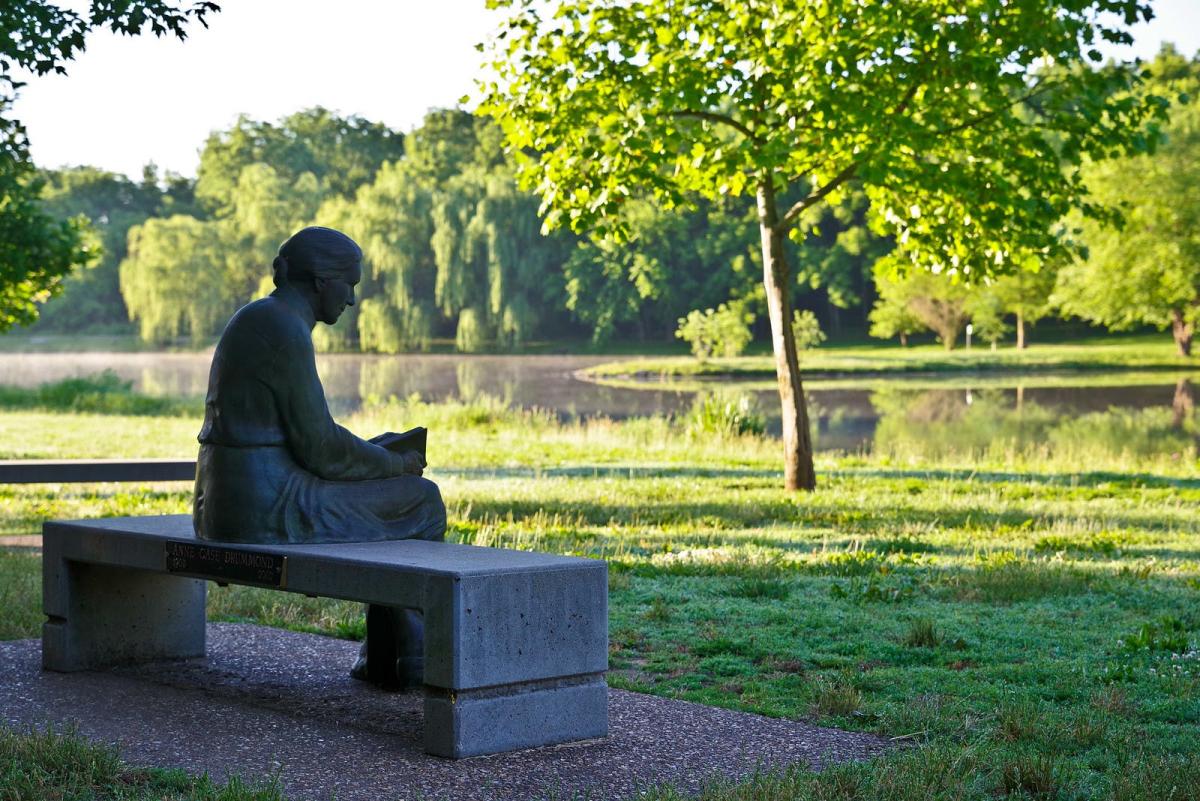 With 20+ landscaped botanical gardens, there are plenty of picnicking spots to choose from such as the iris garden, a bench by Drummond Lake, the hosta garden and benches by the native butterfly house. 
Things To Do: There are dozens of themed gardens to see including hosta, daylilies, Asiatic lilies, iris, peonies, roses, dwarf conifers, ornamental grasses, native plants and more. Visitors can walk their dogs or take a lap around some of the many trails that loop within the park. 
Sequoita Park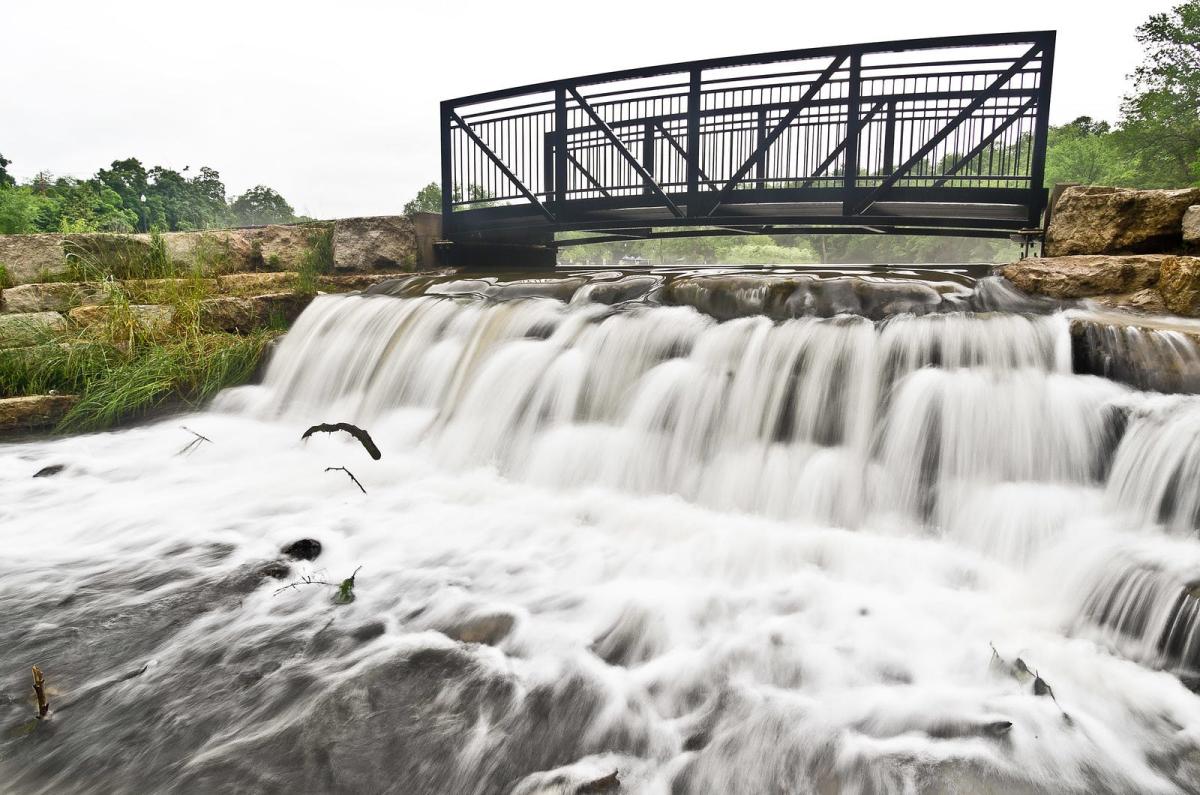 Rain or shine, picnicking isn't a problem with the covered picnic areas and tables at Sequiota Park. 
Things To Do: There are tons of things to explore at Sequoita Park including a playground for the kiddos, a huge pond, Sequiota Cave, walking trails and Galloway Creek Greenway perfecting for hiking and biking.
Jordan Valley Park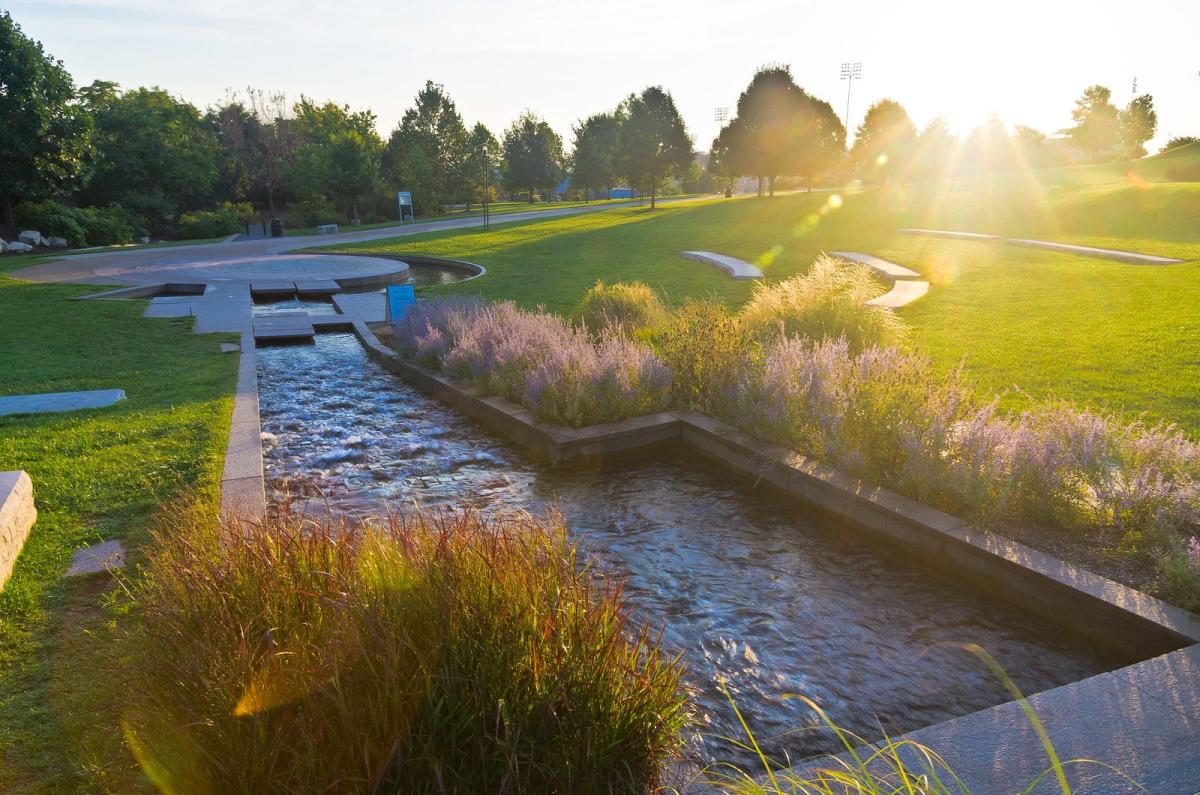 Sprawl out with a large blanket and dine with your favorite goodies at Jordan Valley Park. With an array of beautiful scenery and downtown views, lunch or dinner can be a treat.
Things To Do: Just a short walk downtown can lead you into an array of activities such as viewing Springfield's Sculpture Walk or visiting boutiques and shops. If you want to stay close to the park, head to Jordan Valley Ice Park for some ice skating.
Founders Park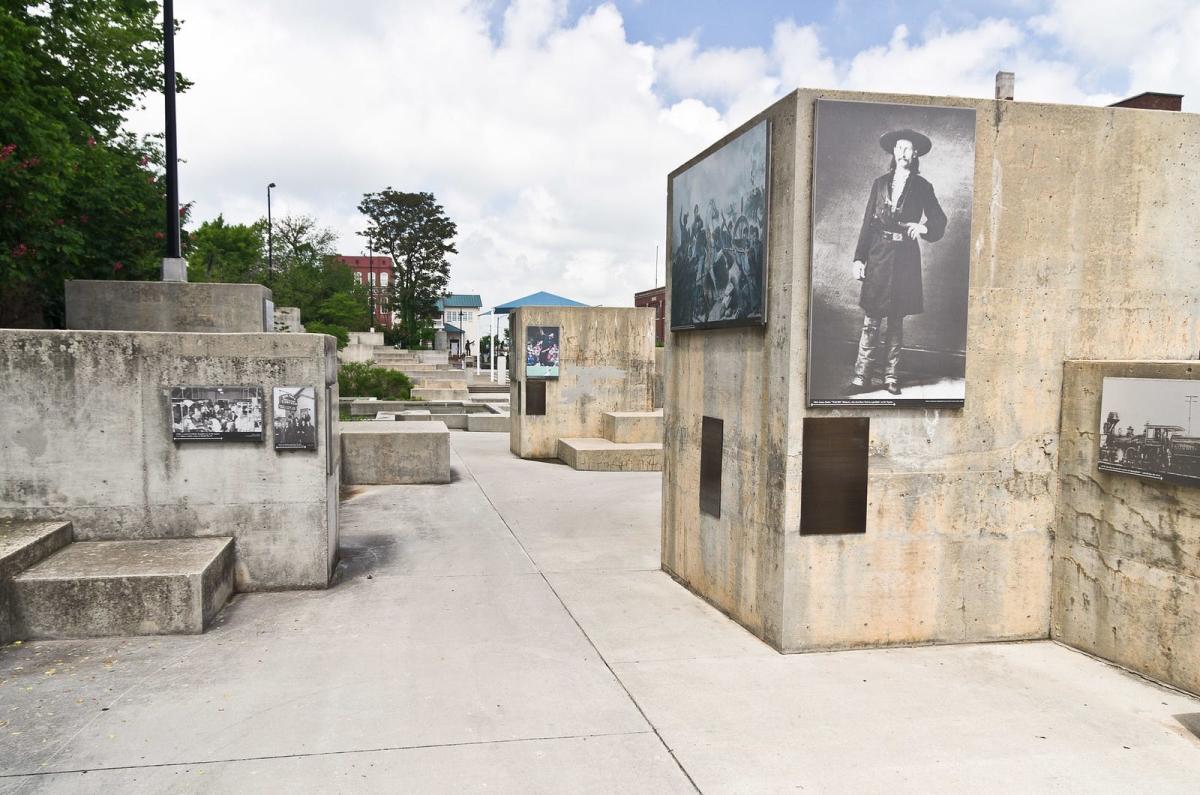 This concrete wonderland leaves limitless possibilities for picnic spots. View some of the incredible artwork and learn about the city's history while you munch.
Things To Do: During the summer, listen to live music put on at the Founder's Park stage and watch regularly screened movies shown there every week.
Park Central Square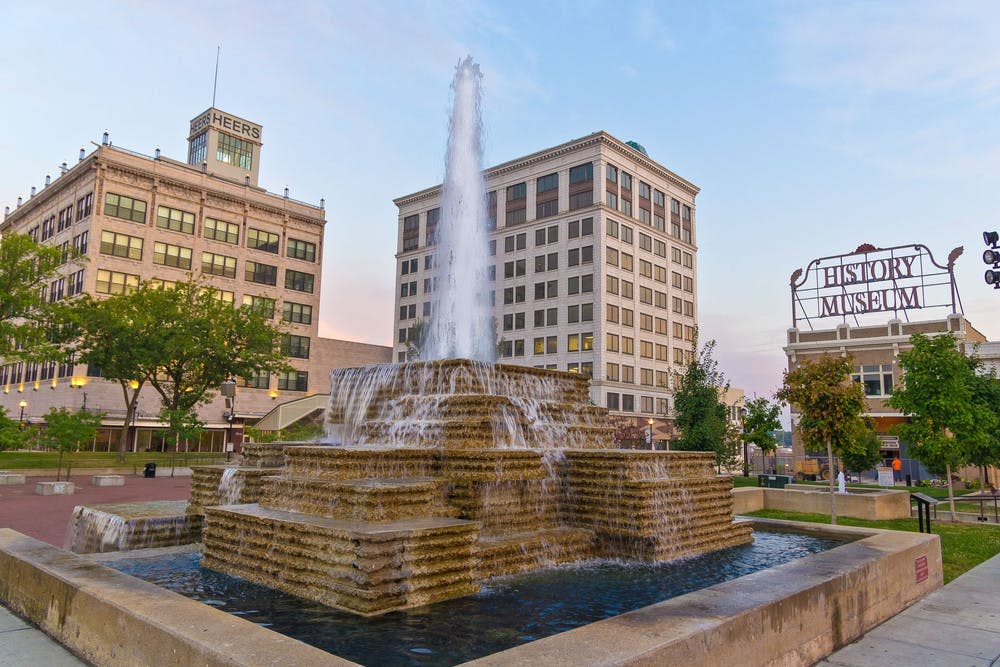 While not many benches can be found, picnickers can take a seat by the fountain or wander over to some of the grassier areas a few paces away.
Things To Do: Head to a show at the Gillioz Theatre or stop by the History Museum on the Square to learn about the interesting history of Springfield.
Rutledge-Wilson Farm Park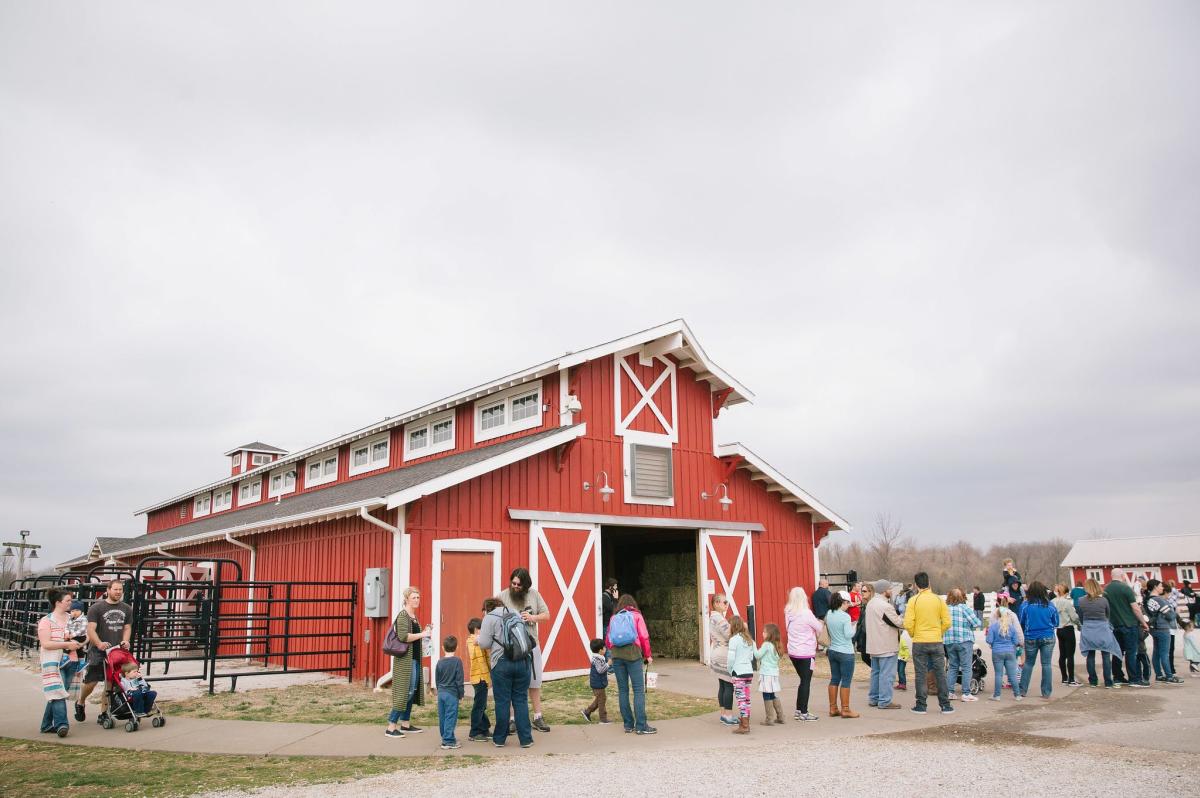 Who wouldn't love a day on the farm? Set up shop next to the big red barn and enjoy the open grasslands and scenery. 
Things To Do: The park includes an animal barn that guests can enter, a visitor's center and gift shop, farm-themed playground, a 20-acre native prairie and one-mile paved trail along Wilson's Creek Greenway. 
Fantastic Caverns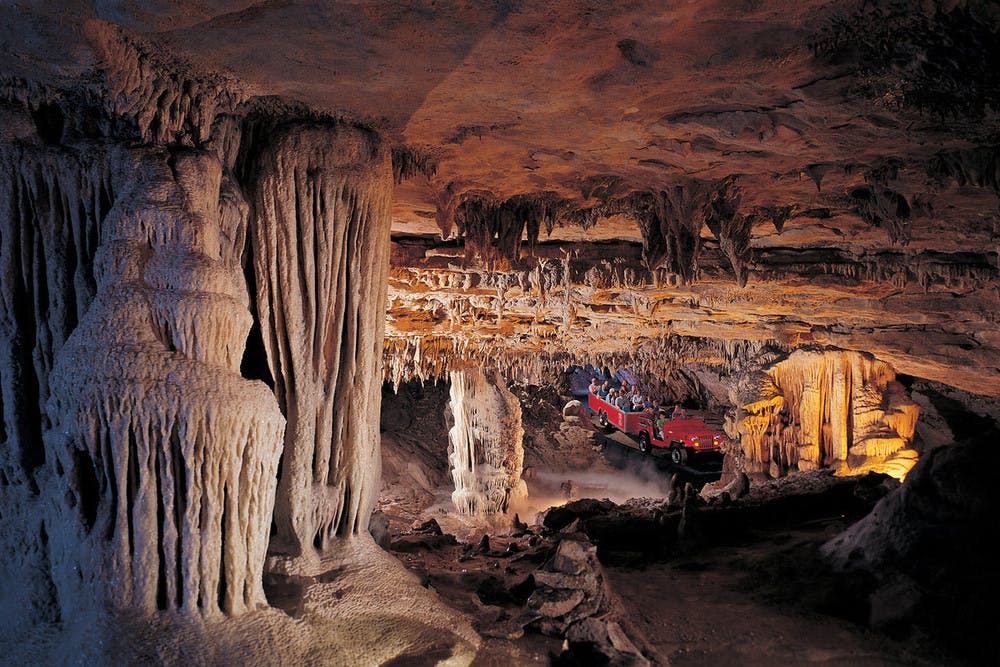 While you can't eat in the cave, there are plenty of covered picnic tables perfect for lunchtime before or after your cave tour.
Things To Do: Take a ride-thru cave tour of Fantastic Caverns or walk the trails nearby.
Phelps Grove Park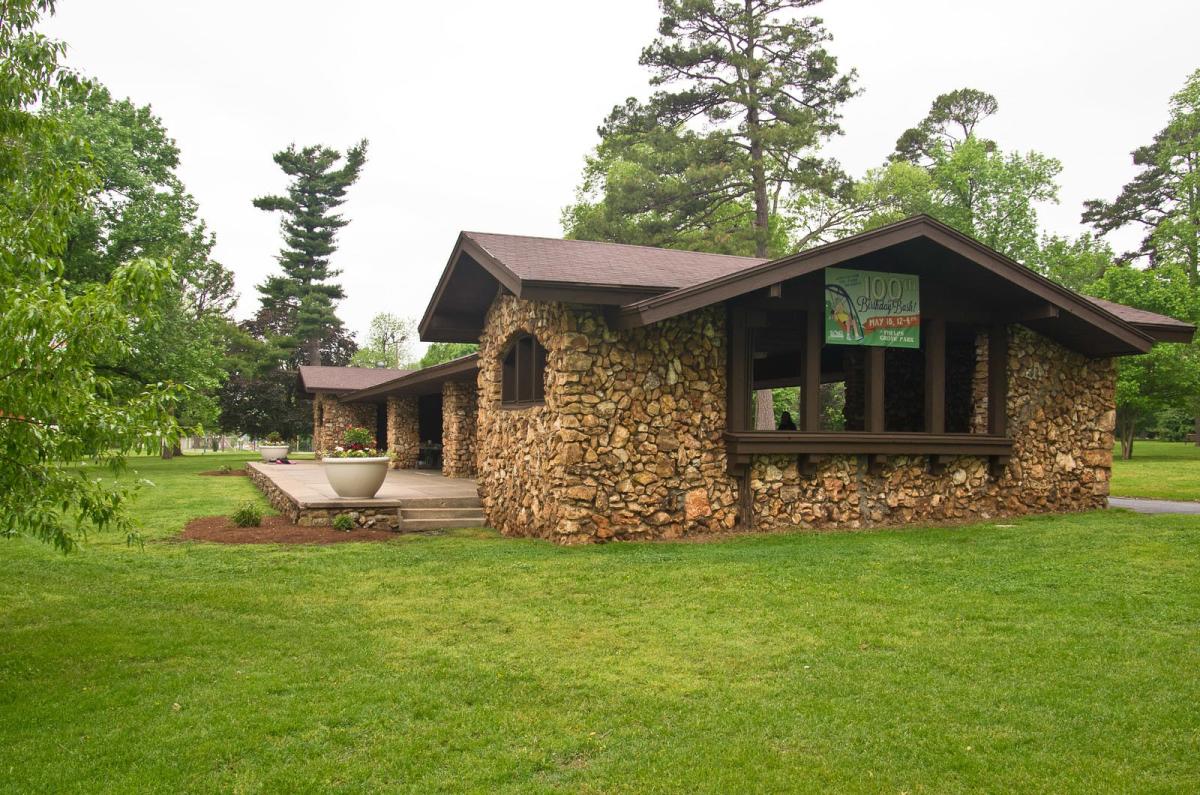 Home to some of Springfield's most majestic trees, visitors can dine at the picnic tables scattered throughout the park or lay a blanket down and relax. Near the outskirts of the park guests can also get some great views of the sculptures outside the Springfield Art Museum.
Things To Do: Stay inside the park and enjoy the many playgrounds as well as the baseball field, tennis court, fitness trails and play a game of horseshoes. For some fun inside, head over to the Springfield Art Museum to view incredible art.
Dickerson Park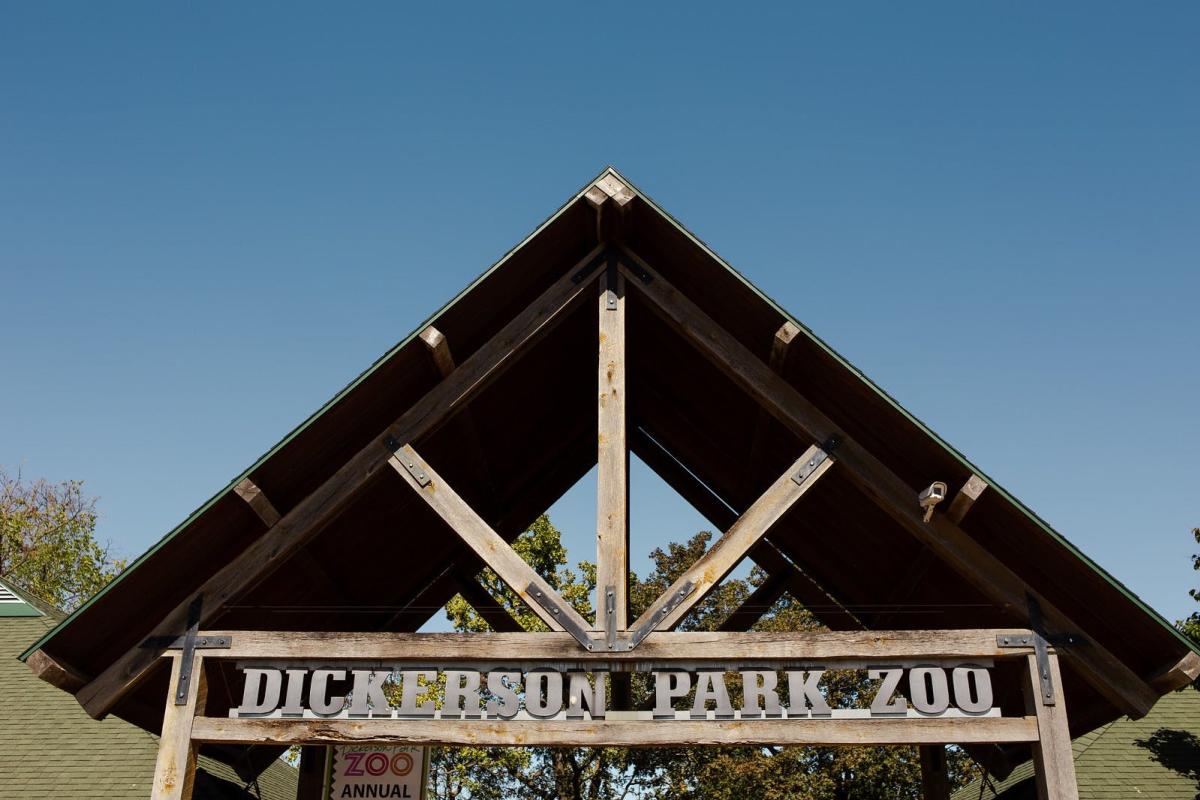 Outside the zoo sits Dickerson Park. With tons of benches and rolling greens, this is the perfect spot for a group picnic before heading inside to the zoo.
Things To Do: Head inside Dickerson Park Zoo to view more than 500 animals that represent 160 different species. For some fun photo opportunities, take photos in front of the many butterfly murals.
Missouri State University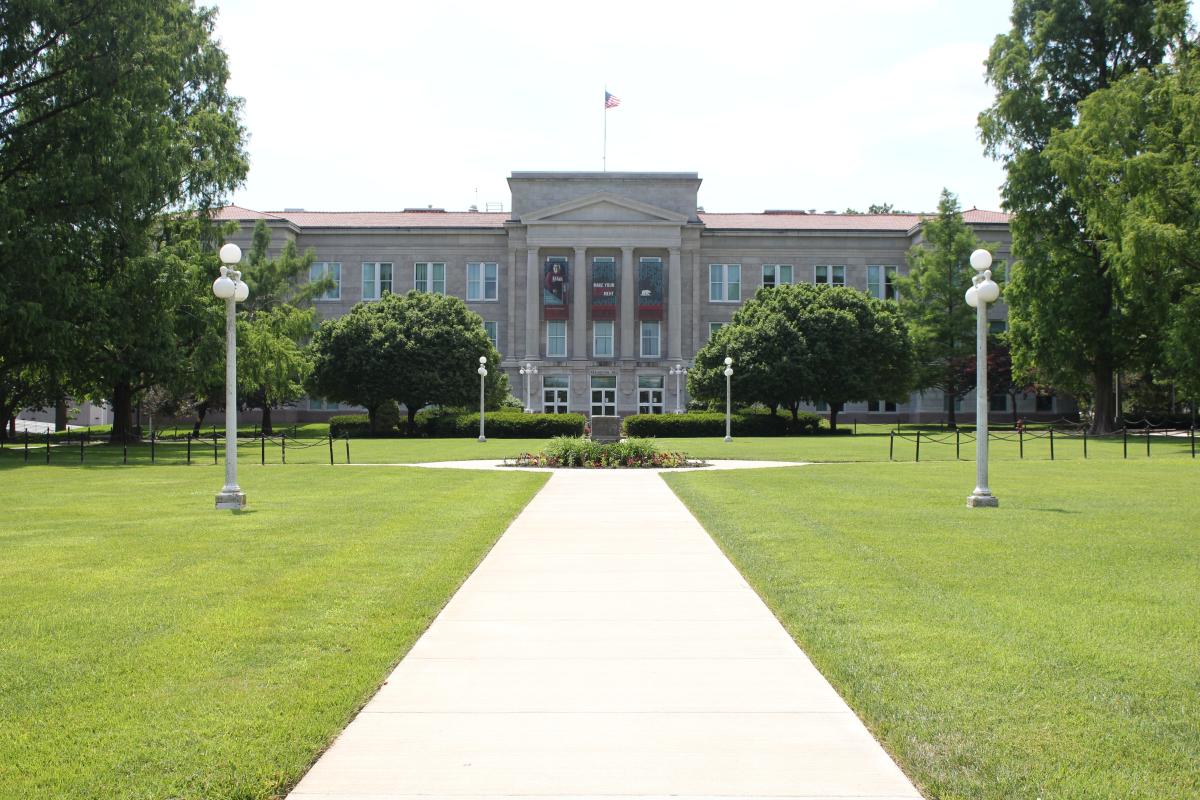 Missouri State University has some incredible views from all sides of the campus. Sit back and relax on some benches and outdoor patio seating near the Plaster Student Union, or lay out a blanket in front of Carrington Hall or the Hammons Fountain in the center of campus. 
Things To Do: Tour Missouri State's campus or set up a hammock at one of the hammocking stations located on the grounds. Those with memberships can head inside the Foster Recreation Center for some rock climbing and pool time.
Dogwood Canyon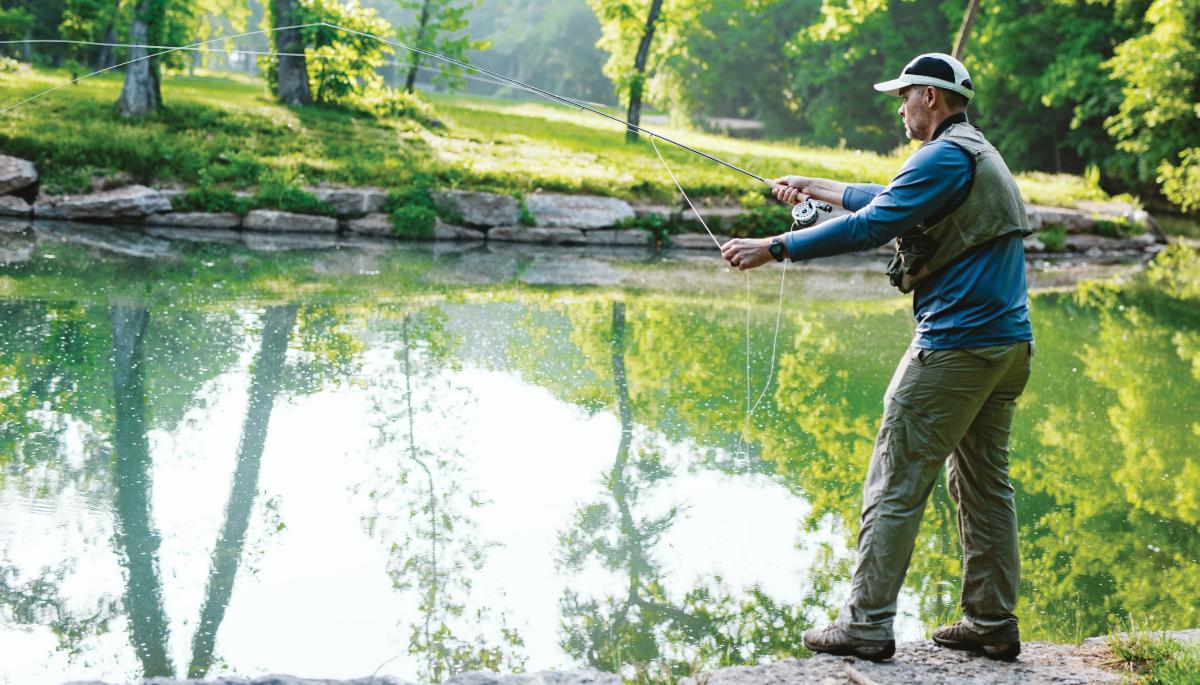 Get away from the city and head to Dogwood Canyon Nature Park to dine amid beautiful scenery, including rolling hills, creeks, waterfalls, and wildlife.
Things To Do: Walk through the trails surrounding Dogwood Canyon, or take one of the tours including a wildlife tram tour, horseback riding, or Segway tour. Fishing fanatics can test their luck in the streams filled with rainbow trout. 
Finley River Park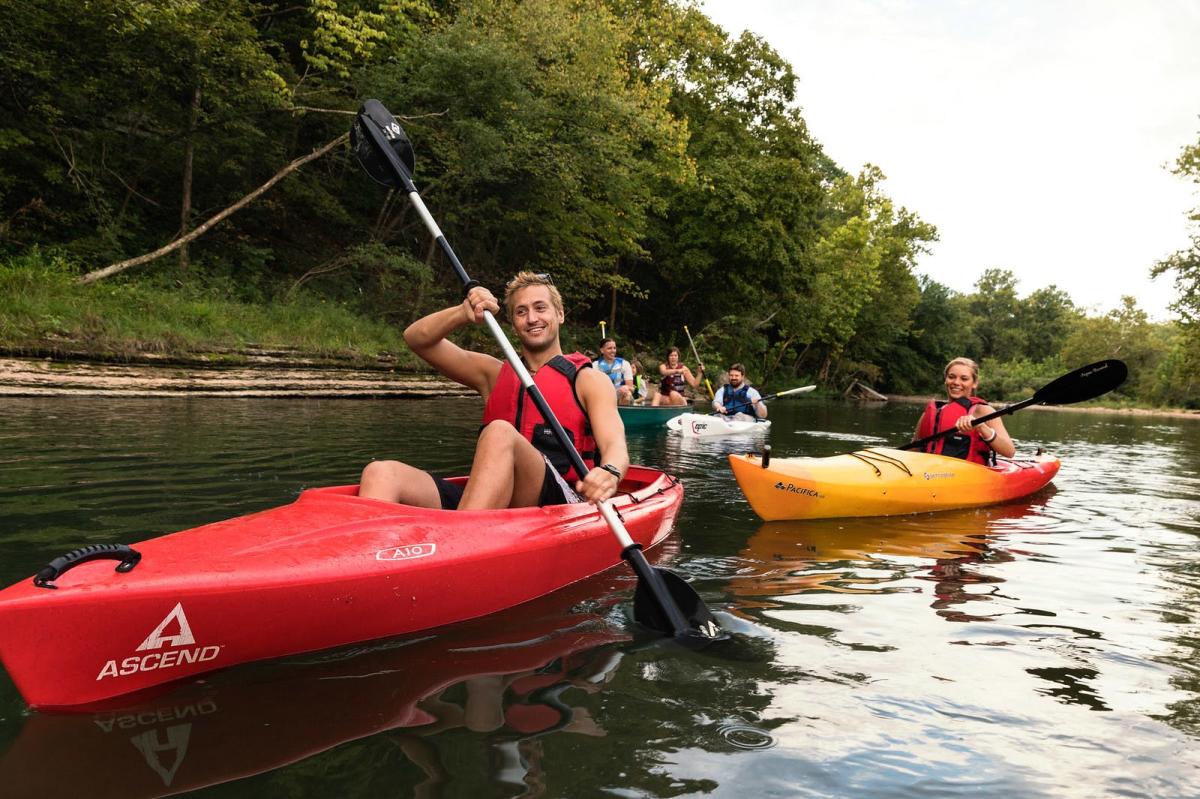 Covered picnic pavilions are the perfect place to set up for an afternoon picnic at Finley River Park. With beautiful surroundings and lots of activities, you could spend hours exploring this park in the Ozarks.
Things To Do: With lots of space to play and roam, Finley River Park is a great part of the Ozark community. Spend your afternoon on the walking trails or kayaking on the waterway. Stay for seasonal events such as a hot air balloon festival and craft fairs.
Wilson's Creek National Battlefield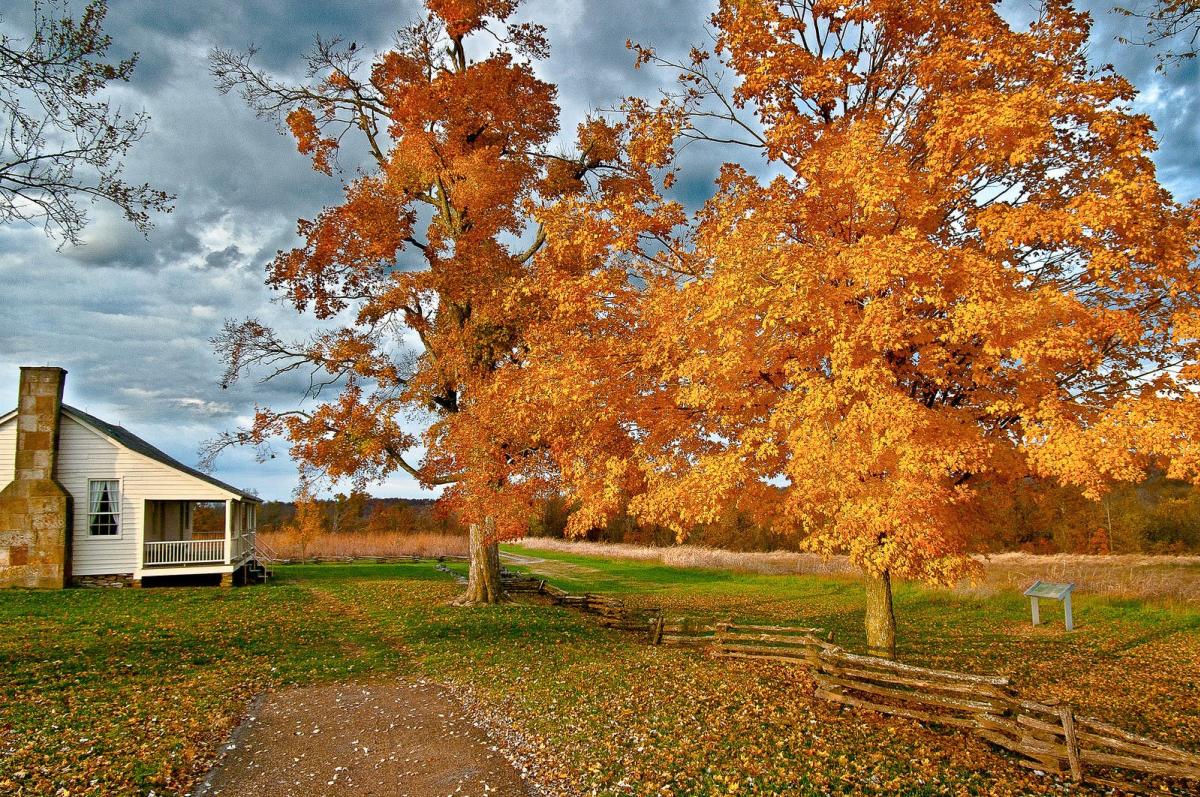 Take your picnic to Wilson's Creek National Battlefield near Republic. Fought on August 10, 1861, the battle was the first major American Civil War engagement west of the Mississippi River. Sit outside and view the rolling hills of the battlefield.
Things To Do: When lunch is done, walk or bike around the grounds of the battlefield. If you have horses, you can ride there, too.
Mizumoto Japanese Stroll Garden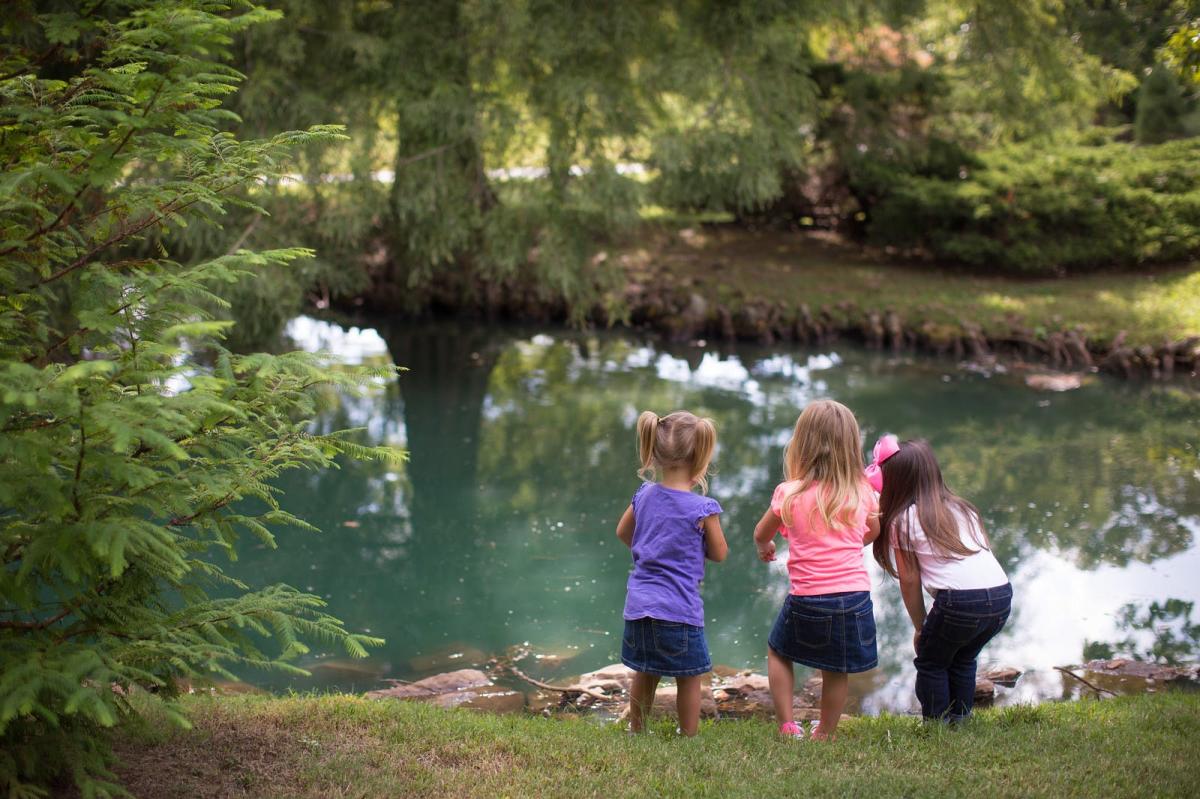 With lots of pathways and florals, anywhere along the path of the Mizumoto Japanese Stroll Garden is a perfect place to set up a picnic. Notable picnic stops include the Moon Platform, Meditation Sand Garden, the gazebo, Wisteria Island or the Tea House.
Things To Do: Walk the 7.5-acre garden and view gorgeous florals, trees and gardens along the path. Take photos of the greens and even stop by the koi pond to view the fish.
Lake Springfield Boathouse
For a change of scenery, head to the Lake Springfield Boathouse for your next picnic. Eat lunch on the sprawling deck with a front-row view of Lake Springfield. 
Things To Do: With 158 acres of rolling parkland, the park offers a gorgeous view while walking along trails, woods, bluffs and more than a mile of shoreline along beautiful Lake Springfield. The boathouse also offers boat rentals for a day on the lake and a gift shop.
Fellows Lake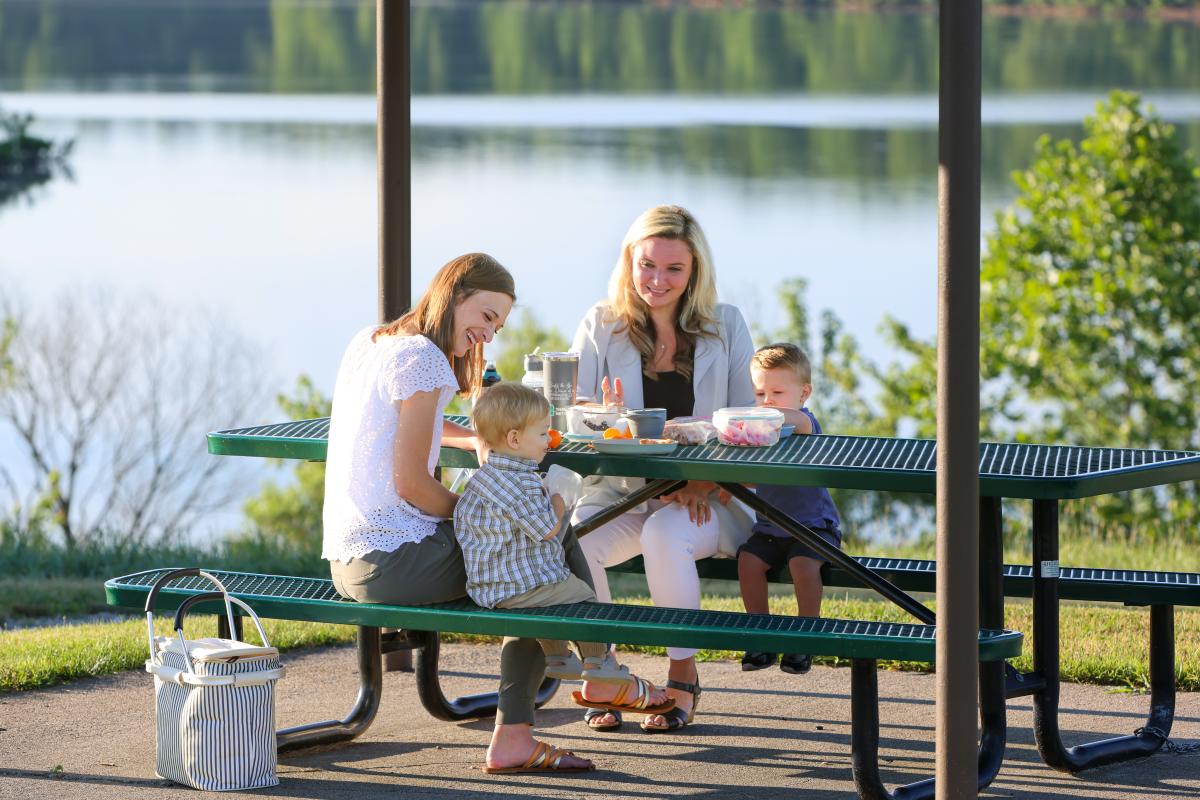 For a gorgeous lakeside picnic, Fellows Lake has the perfect view. Have lunch at one of the various covered gazebo areas.
Things To Do: Fellows Lake has several miles of hiking and bike trails and is a prime spot for boating and sailing. Anglers can catch largemouth bass, muskie, channel catfish, walleye, and crappie on the water or on various fishing docks.