Hi, my name is Kenzi Lamon and I am 11 years old. These are my favorite things to do in Springfield, Missouri when I come to visit with my family.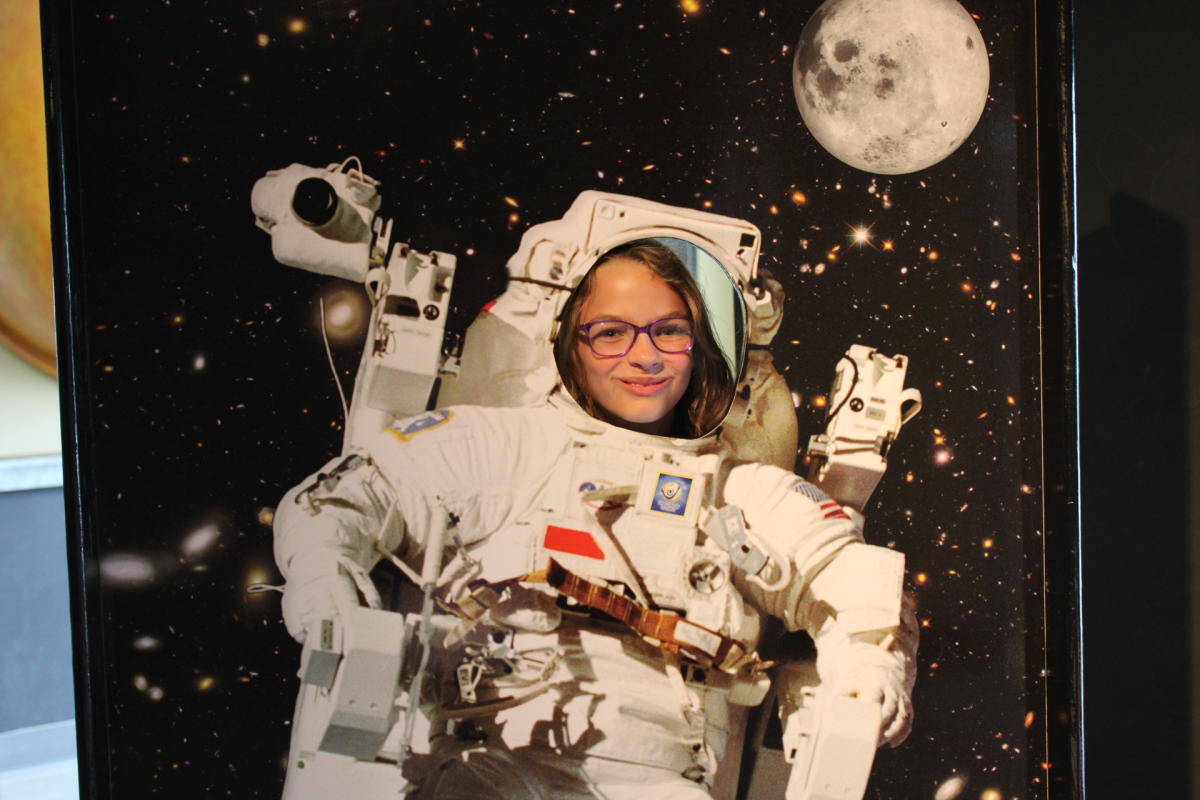 Kenzi Lamon at the Discovery Center
I like to go to the Discovery Center because it is very fun and there is a lot to do. My favorite part is the space area. It has a star maze, somewhere you can light up the planets to learn about them and a place you can take a picture like you're an astronaut. There's also a spot where you can learn about electricity. There is a spinning thing with handles you can spin around and get really dizzy. My sister put her feet against the wall in front of the electricity window and her shoes lit up without her having to stomp her feet.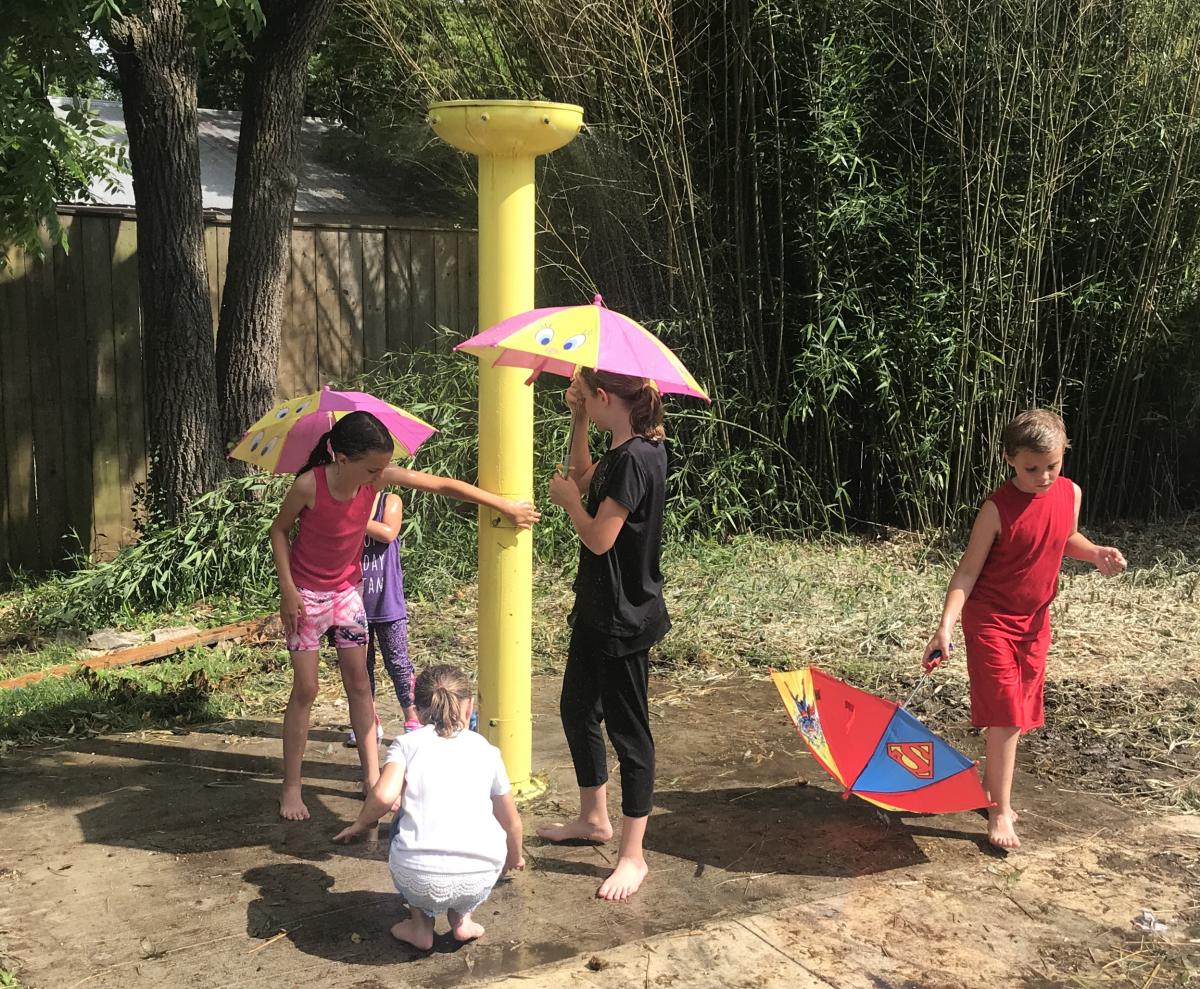 Kenzi Lamon and her family at the Dickerson Park Zoo splash pad
I like to go to the zoo. It is very nice and cool. I love the animals, the splash pad, and the playground. The zebras are my favorite animals at the zoo, I like the monkeys too. My favorite thing to do is feeding and petting the animals at the petting zoo. I like the goats best.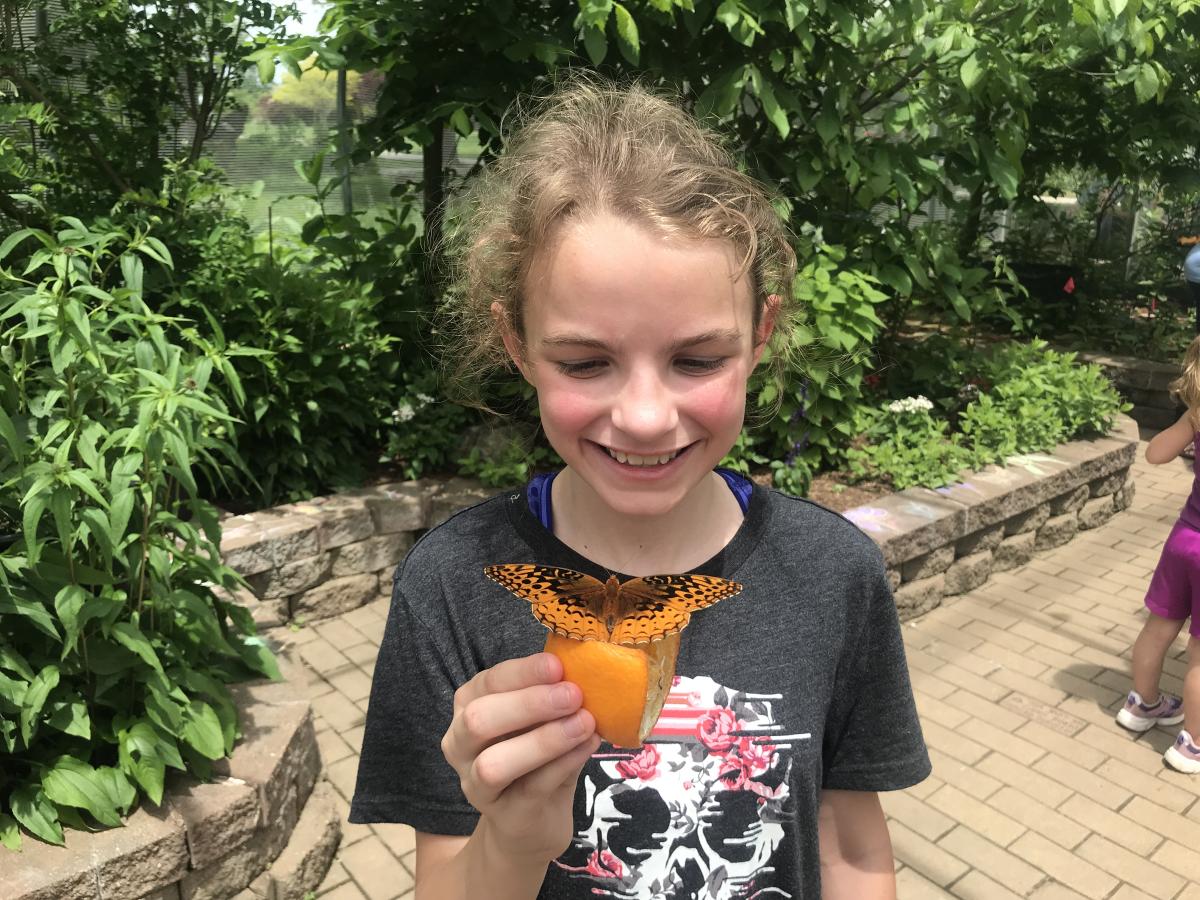 Kenzi Lamon at the Roston Native Butterfly House at the Springfield Botanical Gardens
I also like the butterfly house at the park. The butterflies are cool and if you stand still enough holding an orange, one will land on you. We found caterpillars and helped them turn into butterflies. 
Another thing I like to do is go to Wonders of Wildlife. There are two parts, one is the sea part and the other is the safari. In the sea part, we got to see all different types of fish. There is also a room that you can go into where there are glass walls and it's all fish. The room next to it has sharks. There is a glass tunnel you can go under and see more fish. We got to see and touch stingrays. In the safari part, I got to see bears and it was kind of scary. 
My favorite place I have eaten in Springfield is McAlister's. I ate a salad with chicken in it. I sat with my sister and she had a sandwich. They have good tea and I got to serve my family their drinks and pretend I was a waitress. 
These are the reasons I love Springfield, MO.