If you've got a sweet tooth, these desserts around the Springfield area are a must-try.
Chocolate Croissant from Common Grounds Coffee Shop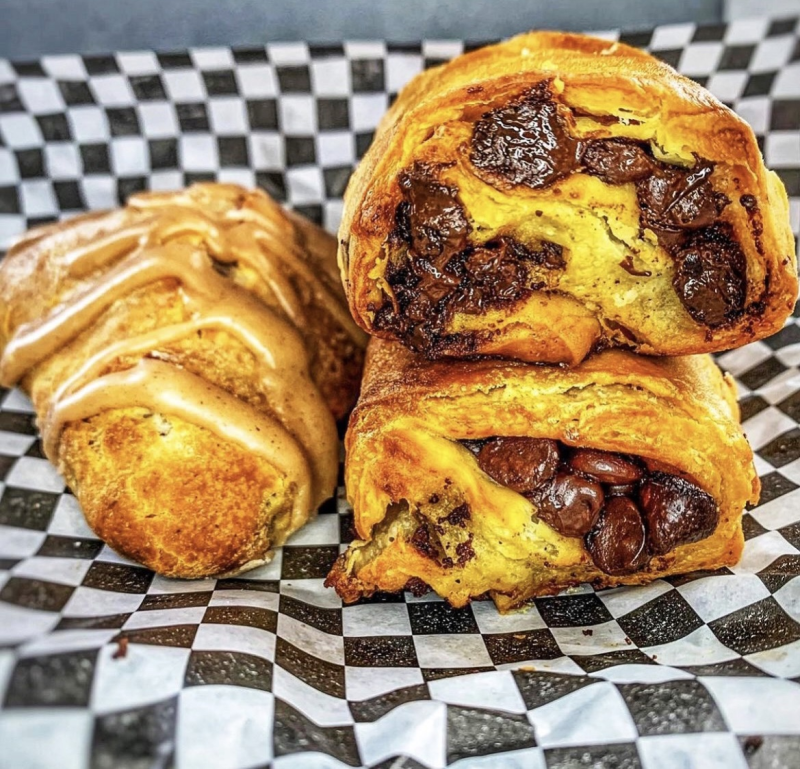 I heard about this delicious croissant from a co-worker of mine. They told me about how it was one of their favorite treats, so naturally, I knew I had to make my way to Strafford to check it out. This chocolate croissant is filled with so much chocolate, the pastry itself is super flaky, it is divine! Pair it with a great cup of coffee from Common Grounds Coffee shop for a nice treat!
Address: 100 E. Pine St, Strafford
Chocolate Brulee Jar from The Ozark Mill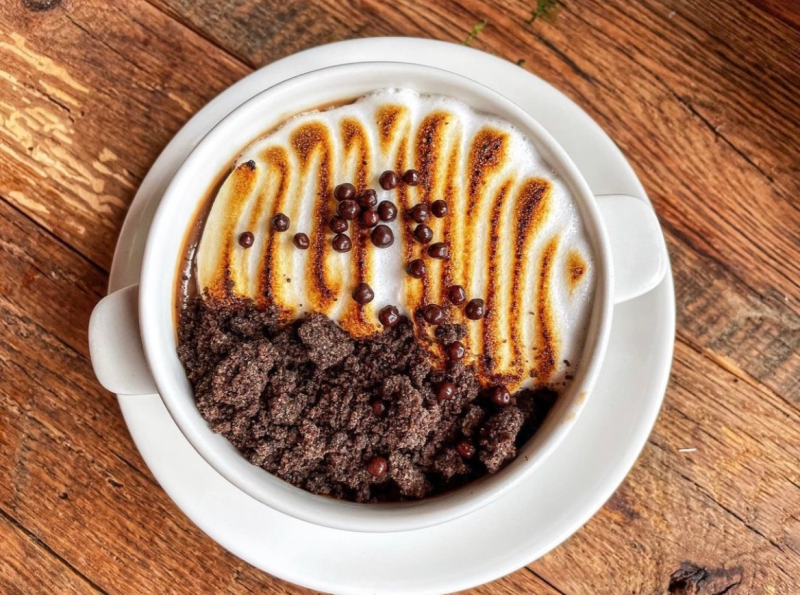 The Ozark Mill at Finley Farms was by far one of my most anticipated restaurants to open in 2021. The moment you were able to reserve a table, I was on it! The food was fantastic, the service was excellent and the desserts, well, the desserts were phenomenal! Just one of the desserts I tried was the Chocolate Brulee Jar. It's filled with a chocolatey custard-like filling, then topped with mocha crumbles and meringue. This is a must when you visit the Ozark Mill, it's what chocolate lovers dream of.
Address: 802 Finley Farms Ln., Ozark
The Chocolate Bella Cannoli from Piccolo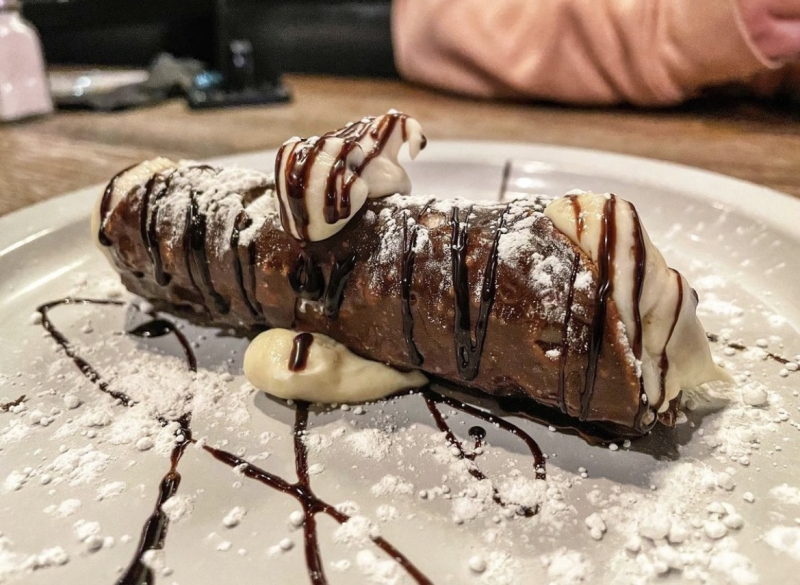 We all know by now that Piccolo is serving some of the area's best Italian food. When I visit, I always end up taking half of my main dish to go, not because I can't finish the dish, oh no. It's because I must save room for the Bella Cannoli from their dessert menu! A chocolate cannoli that is filled with that sweet cream, and then drizzled with even more chocolate. While the outside is crunchy and has a rich chocolate flavor, the filling is rich and light, a perfect way to end a perfect meal.
Address: 107 West Aldersgate Dr., Nixa
Gelato from Maes Gelateria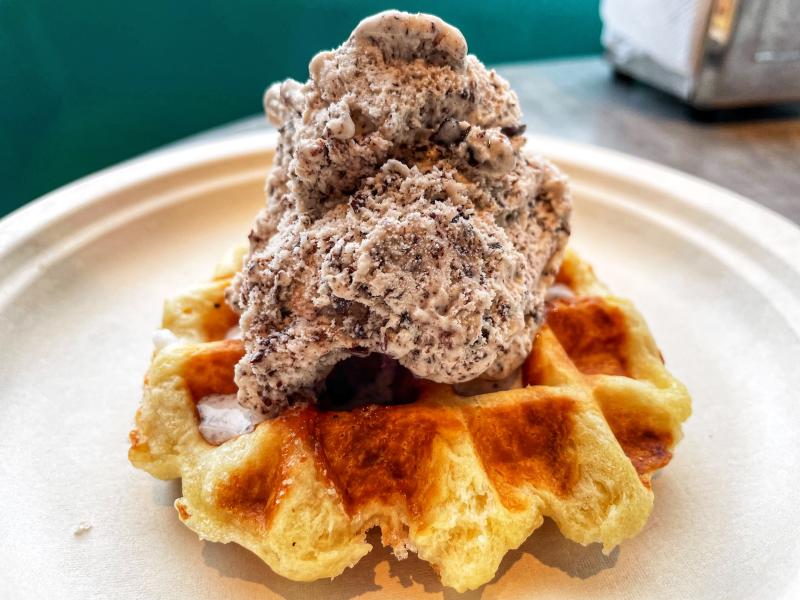 What do you get when you mix perfect amounts of milk, sugar, cream, and a family that is passionate about dessert? You get a great cup of gelato from Maes Gelateria which is in Downtown Springfield! Maes Gelateria has been serving great gelato since 2016. They have 22 different flavors of gelato, 4 flavors of sorbet, and a great coffee menu. I love to get a scoop of the Stracciatella gelato on top of their house-made waffles. You can have any scoop of gelato put on top of one of their dolce waffles, and have the waffle drizzled with Nutella, caramel crunch, or even more chocolate!
Address: 334 E. Walnut St., Springfield