Missouri's third largest city has plenty to offer, but did you know these five facts? In addition to providing some conversation starters during your next planning session, these fun facts reveal even more reasons to consider Springfield, Missouri, for your next event.
FUN FACT #1: Brad Pitt is from Springfield.
Can we guarantee you'll run into our hometown Oscar winner at the airport? No, we cannot. 
But we can offer our vibrant arts scene and live entertainment options including our downtown sculpture walk, historic community theater, touring Broadway productions, and live music venues that feature national acts across genres week after week. 
Learn more: https://www.springfieldmo.org/things-to-do/arts-and-entertainment/
FUN FACT #2: The World's Largest Fork (or maybe 2nd largest) is here.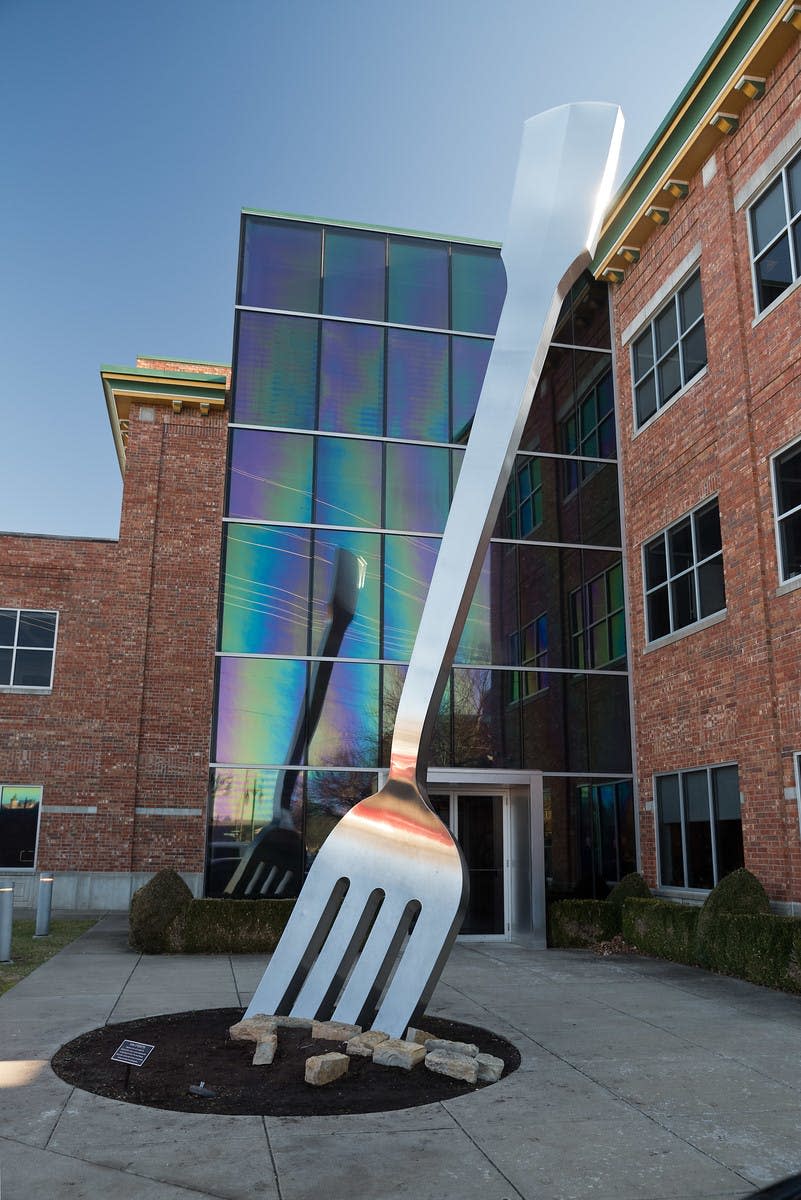 Depending on your google results, it seems our fork may have been bested in size in 2022, but at 35 feet tall, it's still a very large—and unique!—claim to fame for our fair city. 
One thing that remains true to this day is Springfield's exciting dining scene. From fine dining, to national chains, to beloved local spots, we've got something for everyone when offsite meals are needed before, during, or after your event. 
Learn more: https://www.springfieldmo.org/restaurants/group-dining/
FUN FACT #3: Springfield is known as the Birthplace of Route 66.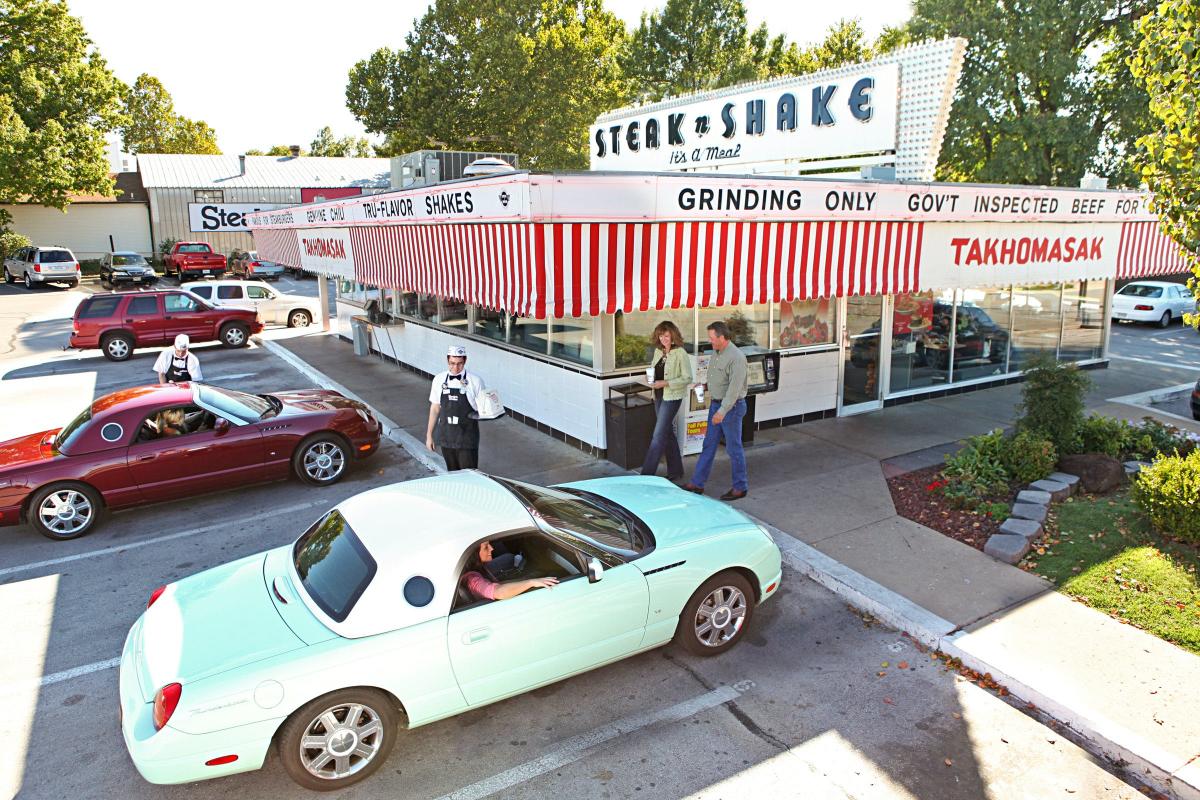 Our city is a destination for travelers from all over the world who want to experience classic Americana on the Mother Road, including the History Museum on the Square, an original Steak 'n Shake drive-in with curbside service, and the Route 66 Rail Haven motel where Elvis once stayed. 
For those who plan to travel on any other avenues or streets, Springfield is an incredibly easy city to navigate. Springfield-Branson National Airport (SGF), just a short 20-minute drive from downtown, makes us easy to get to as well.
Learn more: https://www.springfieldmo.org/plan/vacation-ideas/route-66/ 
FUN FACT #4: Our wildlife museum is larger than the Smithsonian Museum of Natural History.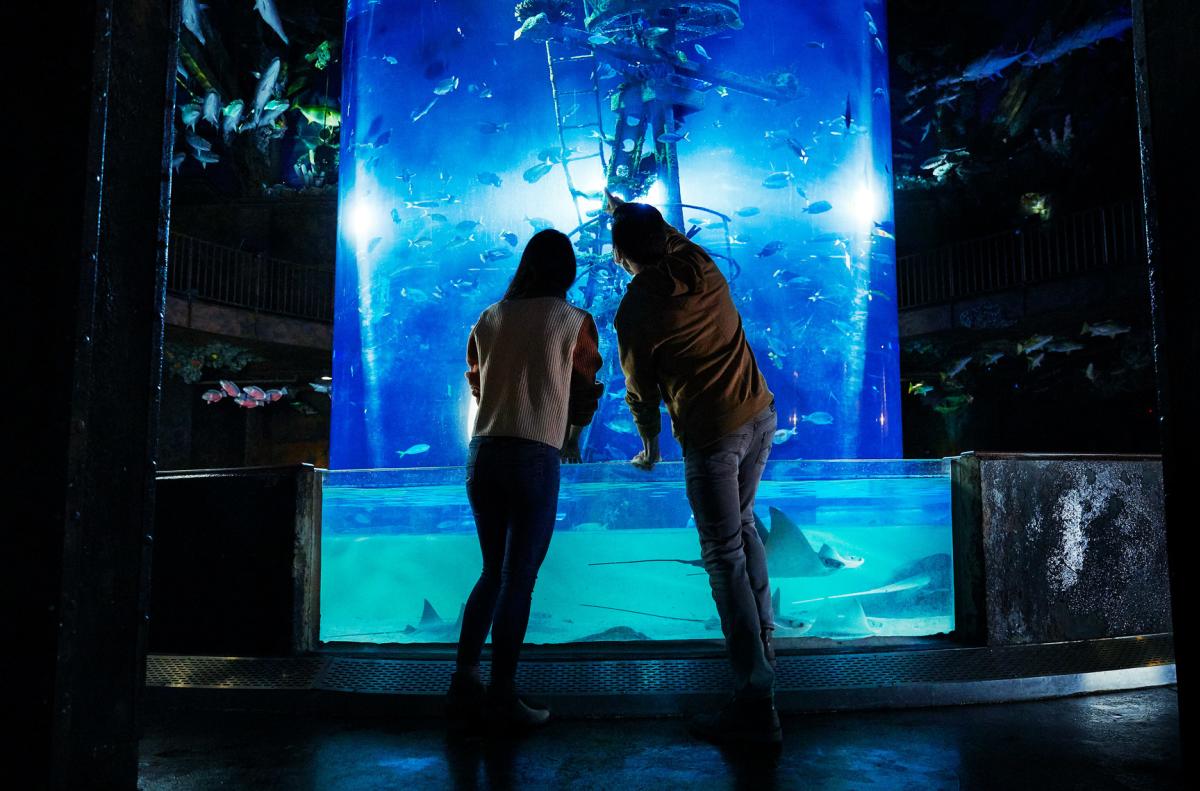 A favorite destination since 2017, Johnny Morris' Wonders of Wildlife National Museum & Aquarium was voted America's Best Aquarium and Best New Attraction by USA TODAY readers. 
350,000 square feet of immersive exhibits help visitors connect with and learn about the outdoors, exploring at their own pace. With special rates for groups, it's an ideal activity for an offsite event. WOW is also right next door to Bass Pro Shops Outdoor World, the first and largest Bass Pro in the country and a popular destination that helps people connect to the outdoors and conservation. 
Learn more: https://www.springfieldmo.org/listing/wonders-of-wildlife-national-museum-%26-aquarium/946/ 
FUN FACT #5: A famous pattern was created here. 
The ubiquitous "Jazz" Solo cup pattern (you'd recognize the signature teal and purple paint strokes on paper cups and plates) was designed in Springfield in the 1980s, and took the internet by storm a few years ago. 
When you're looking to jazz up your summer nights with a view of home plate (stick with us here), you'll find the perfect spot at Hammons Field and the Springfield Cardinals, the Double-A affiliate of the St. Louis Cardinals. 
Learn more: https://www.springfieldmo.org/things-to-do/attractions/springfield-cardinals/ 
Bonus Fact: 
As you're planning your next event, the Springfield Convention & Visitors Bureau is here to help! We provide a variety of free services to ensure your event is a success. 
Learn more in our Meeting Planners Guide: https://www.springfieldmo.org/meetings/services/planners-guide/ 
Or our Planner Toolkit: https://www.springfieldmo.org/meetings/services/planner-toolkit/