Winter isn't the favorite season for those who despise cold weather, but a heated igloo at Vantage Rooftop Lounge & Conservatory just might do the trick. The rooftop bar set the plastic igloos up when the cold weather blew in and they have been a hit with locals and tourists traveling through the area. If you're considering braving the weather for these igloos before they go away in mid-March, here are a few tips to make your excursion more enjoyable.
Reserve Your Igloo
This year you have the option to reserve your igloo in advance. Reservations start at $45 for 1 hour and 45 minutes Tuesday-Thursday or $90 Friday-Saturday. Head to their reservation page on their website to book your desired time and date.
Seating Galore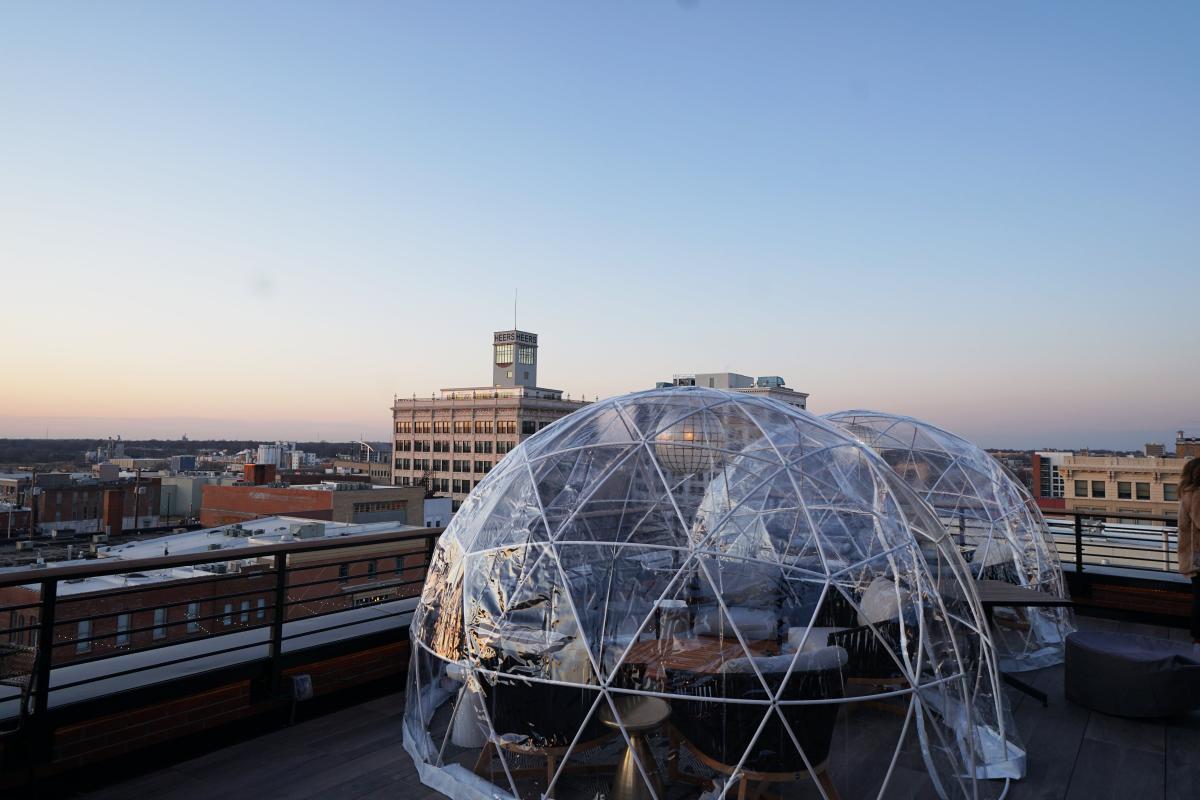 Bring your friends, 'cause this igloo isn't just meant for two. Each comes with two patio sofas and an array of chairs that can seat around six guests at maximum.
Get Comfortable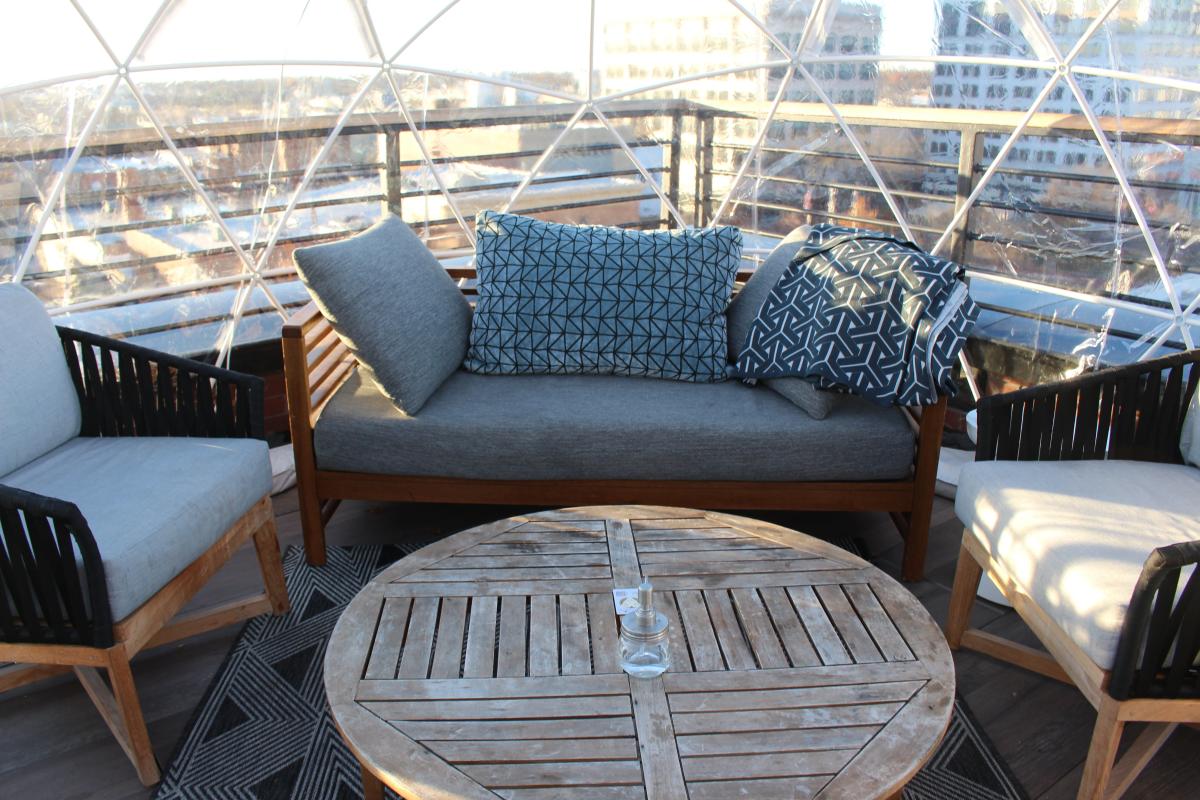 No need to travel in and out, as the waitstaff at Vantage is happy to wait on you from inside your heated igloo. Menus and cocktail lists are conveniently stashed on the table in front of you for easy access.
Adjust The Heater
Yes, these igloos are heated and come with a portable heater inside. While warm, larger groups will need to center the heater in the middle of the igloo if they can to avoid getting chilly. A coat is not necessary but essential for anyone who gets cold easily.
Order & Enjoy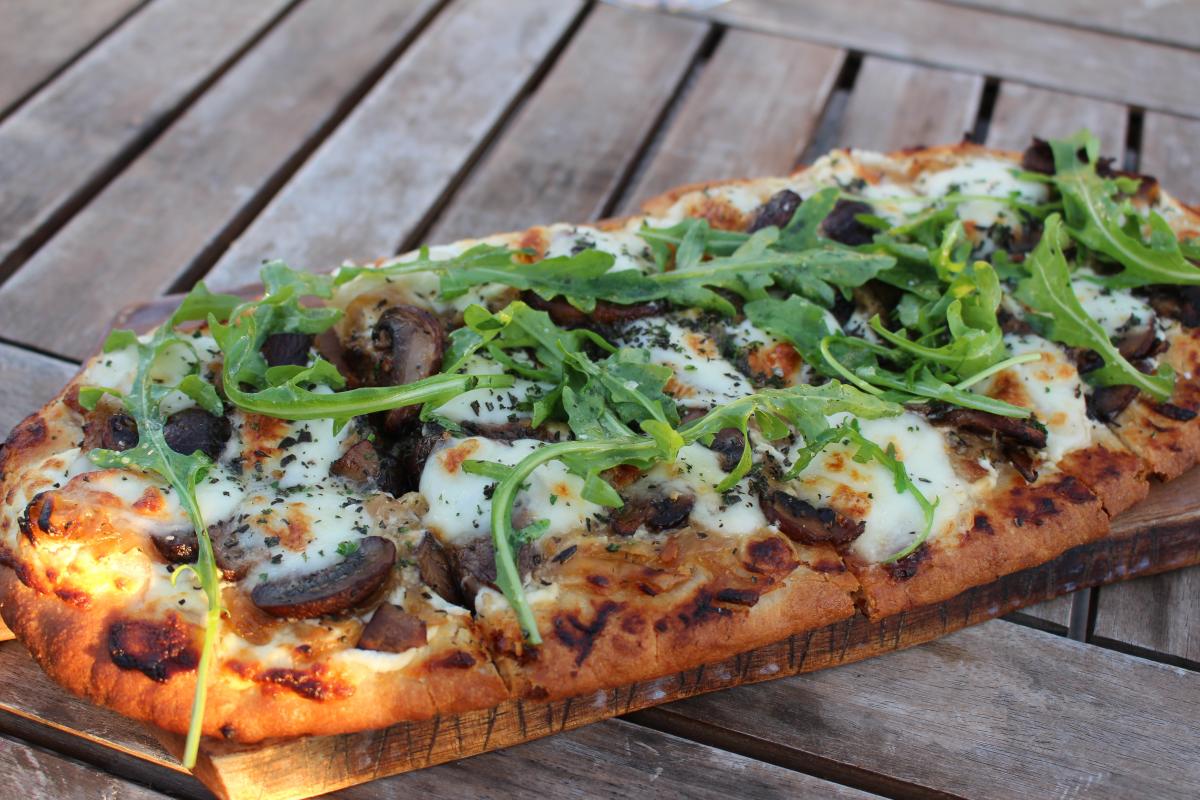 The Vantage menu has enough goodies to satisfy even the pickiest of eaters. From sharable snack mixes and drinks to sliders and a charcuterie board, you shouldn't go hungry.
Vantage Rooftop Lounge & Conservatory
260 E. McDaniel St.
Springfield, MO 65806
(417) 851-1768