Dan Reiter's favorite Springfield Cardinals baseball memory is from the team's first game in 2005. 
"I can remember Stan Musial playing his harmonica for that first game and throwing out the first pitch," says Reiter, 41, who has been the organization's vice president and general manager since 2017. 
Of course, Reiter has had more than a handful of great memories out on the field. It's where he proposed to his wife, Heather. It's where the couple hosted the gender reveal celebrations for their sons, Andy, 7, and Tyson, 3, and it's where Andy typically celebrates his July birthday. Happy memories are what minor league baseball is all about, Reiter says. "What are we focusing on?" he asks. "The answer is fun. We can't control wins and losses, we can't control the weather, but we can control whether we can provide a fun evening for families." 
Watch for Current (and Next) Big Names in Baseball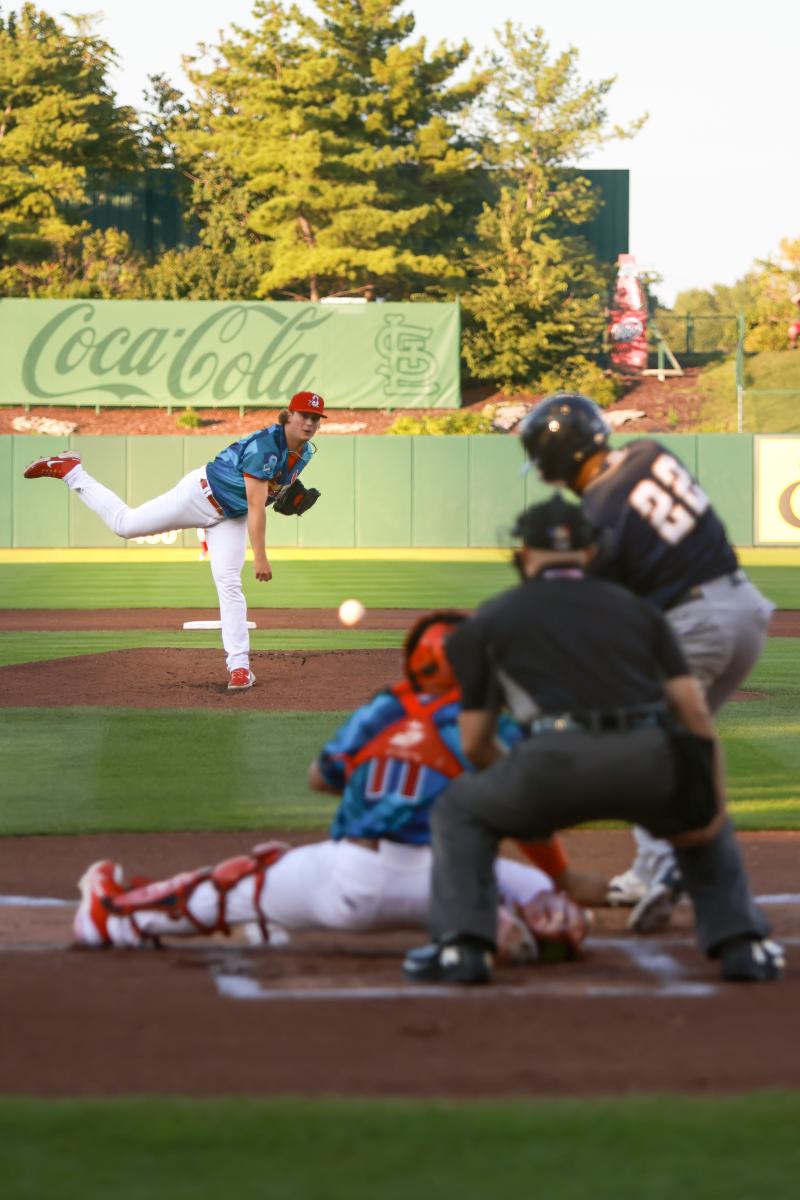 The Springfield Cardinals play from April through mid-September each season, and fans can see plenty of talent coming from Springfield's Double-A team. Since the team formed 18 years ago, 125 players have gone on to play for the St. Louis Cardinals, Reiter says. Harrison Bader, Matt Carpenter, Tommy Edman and Ryan Helsley all developed as players in Springfield. Even some legendary Redbirds have spent time rehabbing injuries in Springfield, including Cardinals' long-time catcher Yadier Molina.
"The Cardinals' No. 1 prospect, Jordan Walker, joined us last year," Reiter says of the third baseman. "That's the kind of talent I think you can see when you watch Double-A baseball. You're watching guys on both teams who can end up being future All-Stars."  
Join in the Games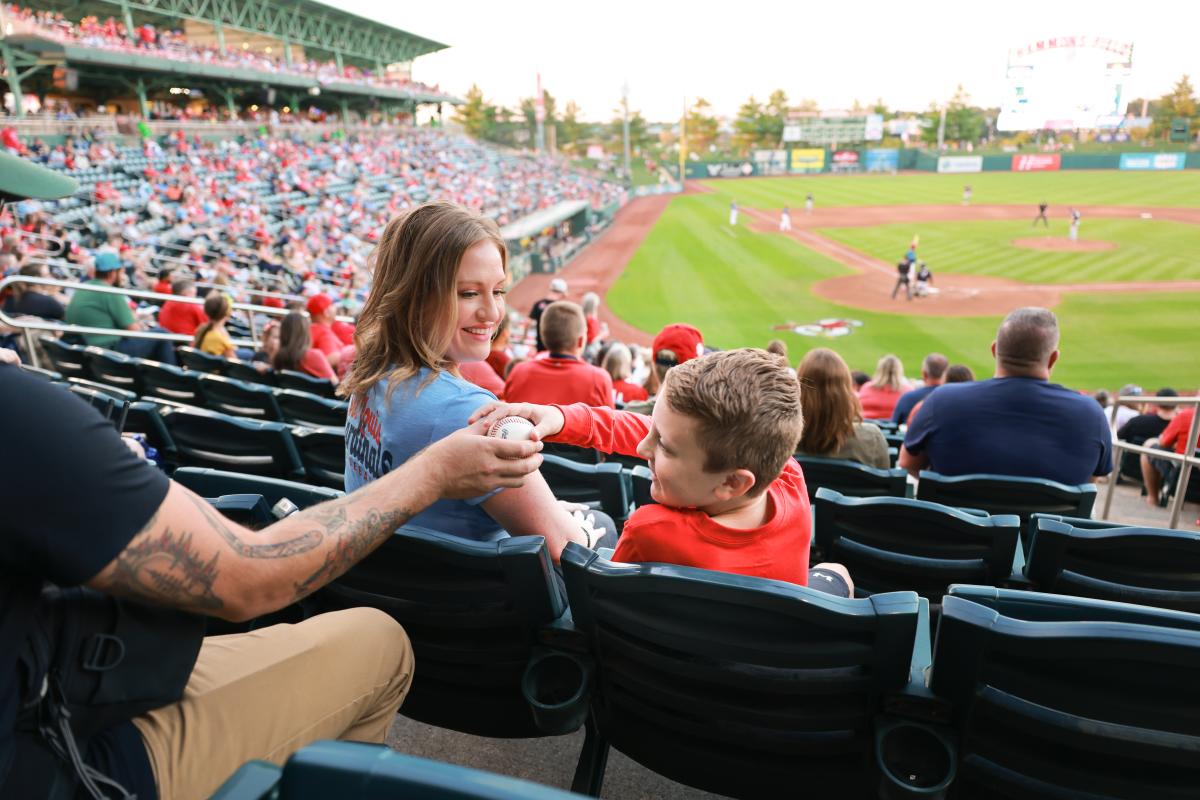 At each of the Cardinals' 69 home games, fans can take part in on-field contests. One of the most entertaining games is a lively round of musical chairs that has contestants bouncing around between inflatable chairs. Even from their seats, spectators can join in the fun by voting for the winners on their smartphones.
Then there are the Springfield mascots, Louie the Cardinal and Fetch the beagle. They are "our best ambassadors of fun," Reiter adds. These two are constantly tossing out T-shirts and taking photos with fans between innings. You'll often spot them dancing and mingling with the crowd at the stadium, which seats about 6,500 with an additional 350 spots on the lawn for fans lounging on picnic blankets.
Bring the Pups
While dogs do have to stay on the lawn, real furry friends are welcome on Purina Woof Wednesdays, Reiter says. Obviously, dogs that rock their best Cardinals gear are extra-popular with those looking to snap a selfie at the game.
Come Hungry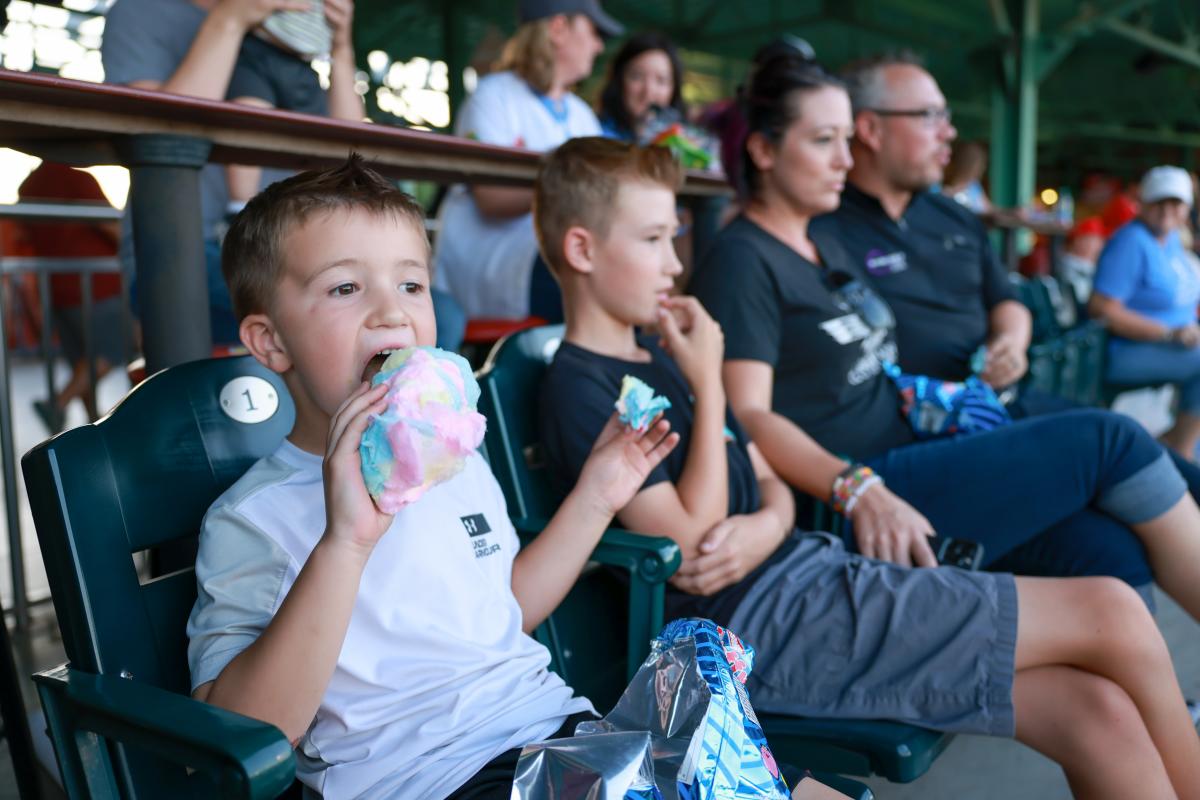 There's plenty of food and even local craft beer to enjoy at the stadium, but Tuesdays and Thursdays are a little extra-special. Tuesday home games mean fans can enjoy $2 hot dogs and brats, and Thursday games include a range of drink specials for those 21 and older.
Celebrate the Holidays
Yes, most of baseball's season happens in the summer, but that doesn't mean you can't celebrate Christmas while at a game. For instance, the team hosts Christmas in July and Halfway to Halloween games when even the players dress up. Last July, the Springfield Cardinals threw a Marvel Defenders of the Diamond series and dressed up in Iron Man costumes. And each July, the sky above the stadium lights up with fireworks during the 4th of July weekend.
To see the Cardinals' schedule and learn more, call 417-863-0395 or visit springfieldcardinals.com.