Wilson's Creek National Battlefield, just outside of Springfield, is a national treasure rich with history and full of beauty. The national park is the site of the first major Civil War battle west of the Mississippi River. But it's also a beautiful, safe spot for outdoor fitness and recreation.
Park Superintendent Ted Hillmer calls it a year-round park worth revisiting: "If you come during the summer you see one park. If you come during the winter, you see another park. You see a different park each season."
Happy Trails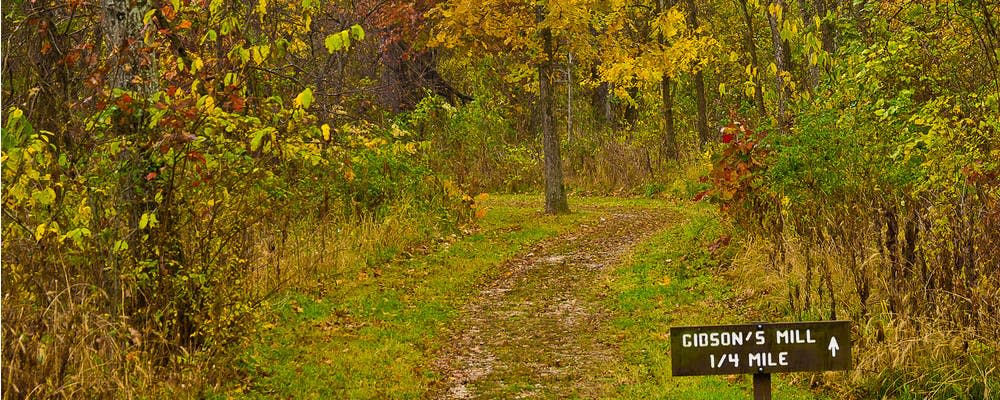 A wooded trail running through Wilson's Creek National Battlefield in Republic, Missouri.
Wooded and open trails cut through the park and connect its sections. Wide and well-maintained, the trails lead to historic spots not accessible from the paved tour road – including Edwards Cabin and the sites of now-gone Gibson's Mill and house. Some trails meander near Wilson's Creek; others – such as East Battle Overlook, an uphill hike at stop No. 3 -- provide broad views.
Trails are shared by dog-walkers, runners, nature-lovers, history buffs, horse riders and more and it's easy to feel immersed in the restored 1861 cultural landscape.
Outdoor Fitness
The tour road boasts beautiful, natural views and feels safe for bikers, runners and walkers. There's a low car speed limit, and the one-way road features a nice wide lane for bike and foot traffic.
About five miles long, the road includes a number of hills. Bloody Hill, though named to reflect its 1861 casualties, aptly describes what it's like to ascend (no shame in pausing, or walking!).
Nature encounters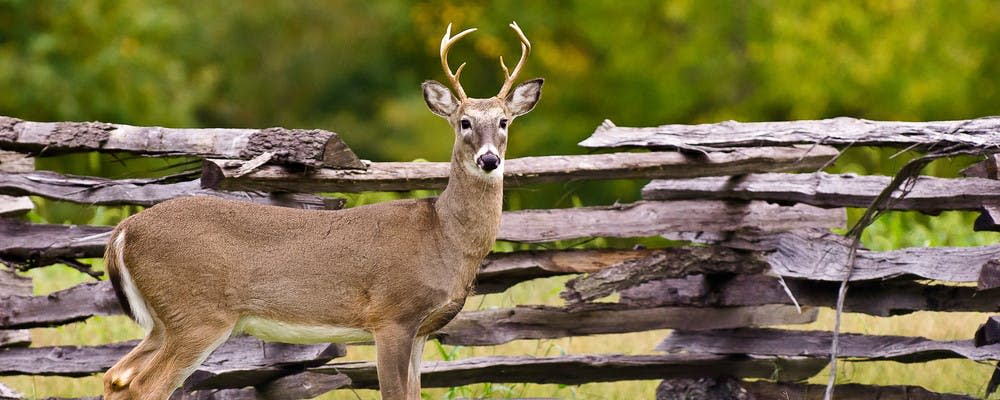 A deer stands alongside a wooden fence at Wilson's Creek National Battlefield in Republic, Missouri.
The early morning or evening hours are perfect times to catch sight of wildlife at the park. It's not uncommon to encounter deer, wild turkey and a variety of birds. Wilson's Creek is also home to amphibians, hawks, ducks, geese, rabbits, fox, coyotes, mink and more.
Creative Focus
This park is photo-op rich whether you like to shoot sweeping landscapes, interesting objects, wildlife and wildflowers or big skies and sunsets. Many nice landscapes are accessible from the tour road as are several old cannons. Off road, trails wind behind cornfields along split rail fencing and through pretty woods and fields. Wildflowers and wildlife make interesting subjects as do occasional bridges.
Arrive early or late to capture golden hour skies unmarred by telephone poles and wires.
Ready Entertainment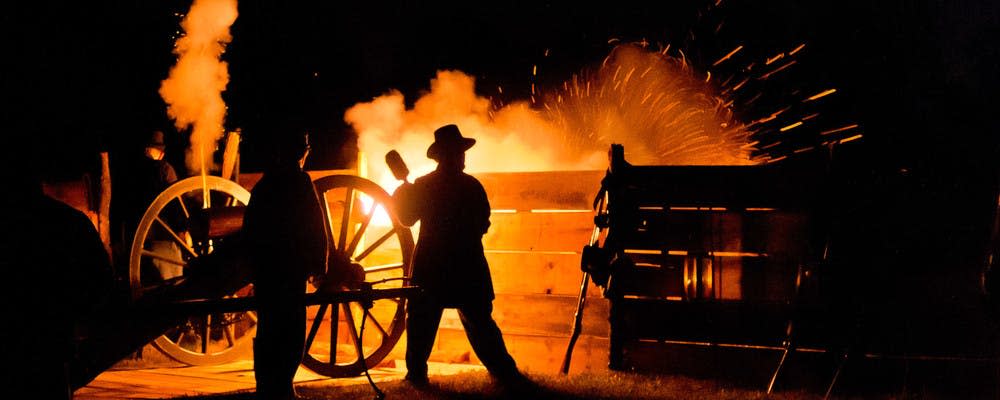 Volunteers perform a historical demonstration at Wilson's Creek National Battlefield in Republic, Missouri.
Concerts, special events and educational presentations pepper the park's calendar listed online. At special events, park visitors will encounter people dressed in period costumes. Hillmer says they are volunteers who come into the park – sometimes camping overnight – to present "living history demonstrations."
Wilson's Creek National Battlefield is at 6424 W. Farm Road 182. The tour road is open 8 a.m.-7 p.m. (fall hours); the visitor center closes at 5 p.m.