Dickerson Park Zoo is a self-guided walking tour with a wide variety of animal exhibits. Learn about more than 500 animals while strolling along the 1.2 miles of paved trails. The zoo is organized geographically with animals from Asia, South America, Australia, Africa and other parts of the world. The Missouri Habitats area features animals native to the Ozarks, including playful otters, white-tailed deer, wolves and black bears. A reptile house, elephants, special events and more provide hours of fun. There's even a miniature train ride, a gift shop, playground and cafe.
Check out other great features of Dickerson Park Zoo that you don't want to miss.
*This post was sponsored by Dickerson Park Zoo*
Dickerson Park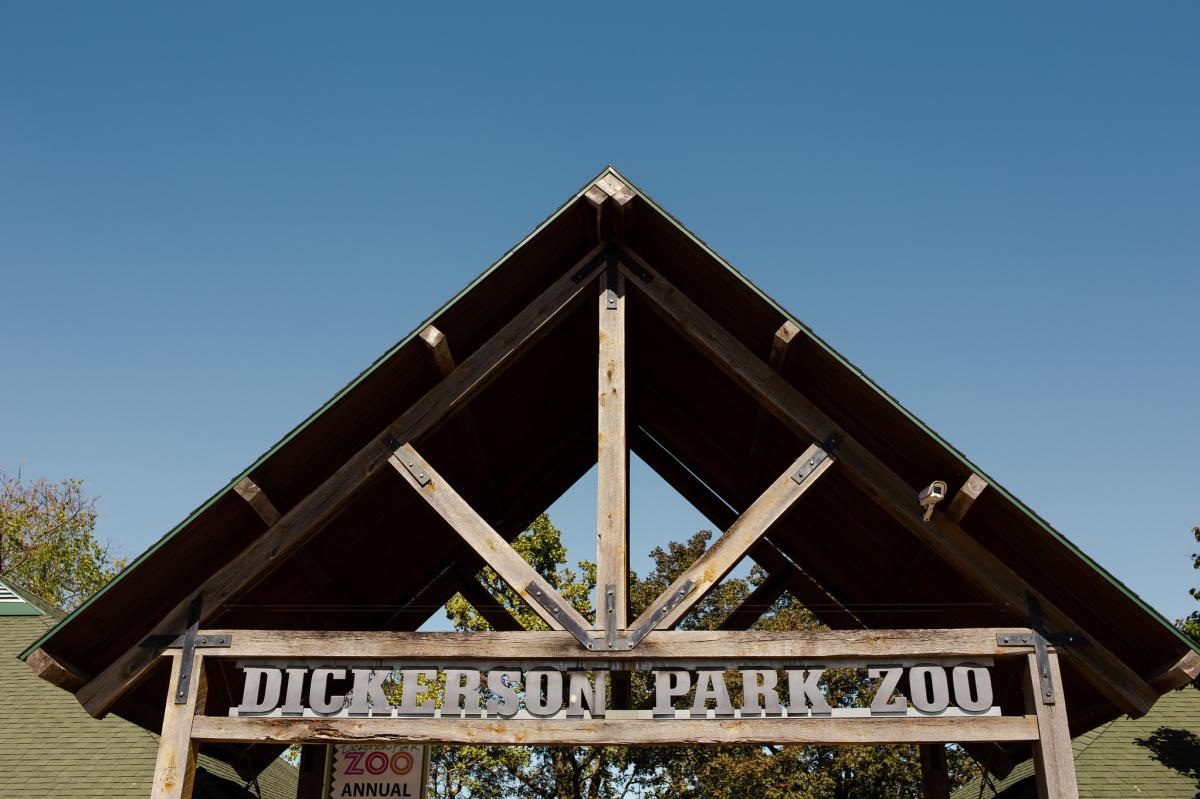 Photo by Rhiannon Brown
The playground park adjacent to the zoo is a public park operated by the Springfield-Greene County Park Board. The pavilion can be reserved by groups on a first-come, first-served basis. Rental fees are based on the group size and length of reservation. Enjoy the park with your kiddos before or after your zoo visit for an afternoon of fun on the playground.
Food & Drinks
The Bush Country Cafe serves hot foods such as hamburgers, hot dogs, pizza, chicken strips, as well as snack foods like nachos and popcorn. Enjoy frozen treats such as soft serve ice cream and sno-cones and soft drinks on hot summer days. The café offers healthy options – carrots and milk – for their "Junior Zookeeper" kids' meals. Some items may not be available during winter months.
If you're looking for a quick snack alternative, soft drink and water vending machines are located through the park. The Outpost in "Tropical Asia" is open during the peak summer season to provide an additional snack and drink service for guests. The Safari Trading Company Gift Shop also carries a variety of packaged candy and snacks, ice cream and bottled soft drinks.
Café Hours:
9:30 am to 4:30 pm daily, March through October.
9:30 am to 2:30 pm weekends only, November through February.
Hands-On Areas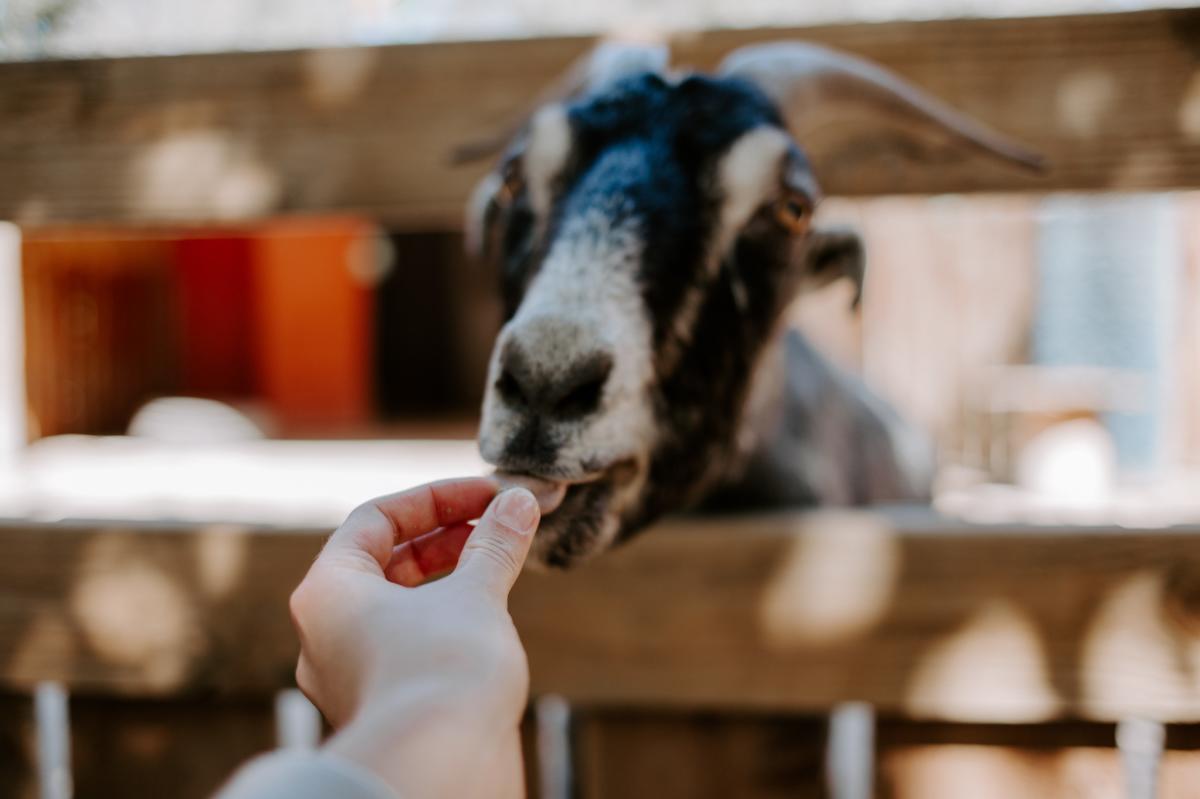 Photo by Rhiannon Brown
The Outback Corral petting zoo features domestic and exotic animals in a protected contact setting. Feed machines are located at the petting zoo and on the Dickerson Lake pavilion. Feed for the animals is available for $1 (1 token). Change machines are available for your convenience at the petting zoo, train station and lake pavilion to convert $1 and $5 to tokens.
From 10 am to 4 pm daily March through October, guests can also feed the giraffes. Giraffe feed is $4 (or 4 tokens) and is available when an attendant is present on the elevated deck. The deck is closed November through February.
Titus Train Ride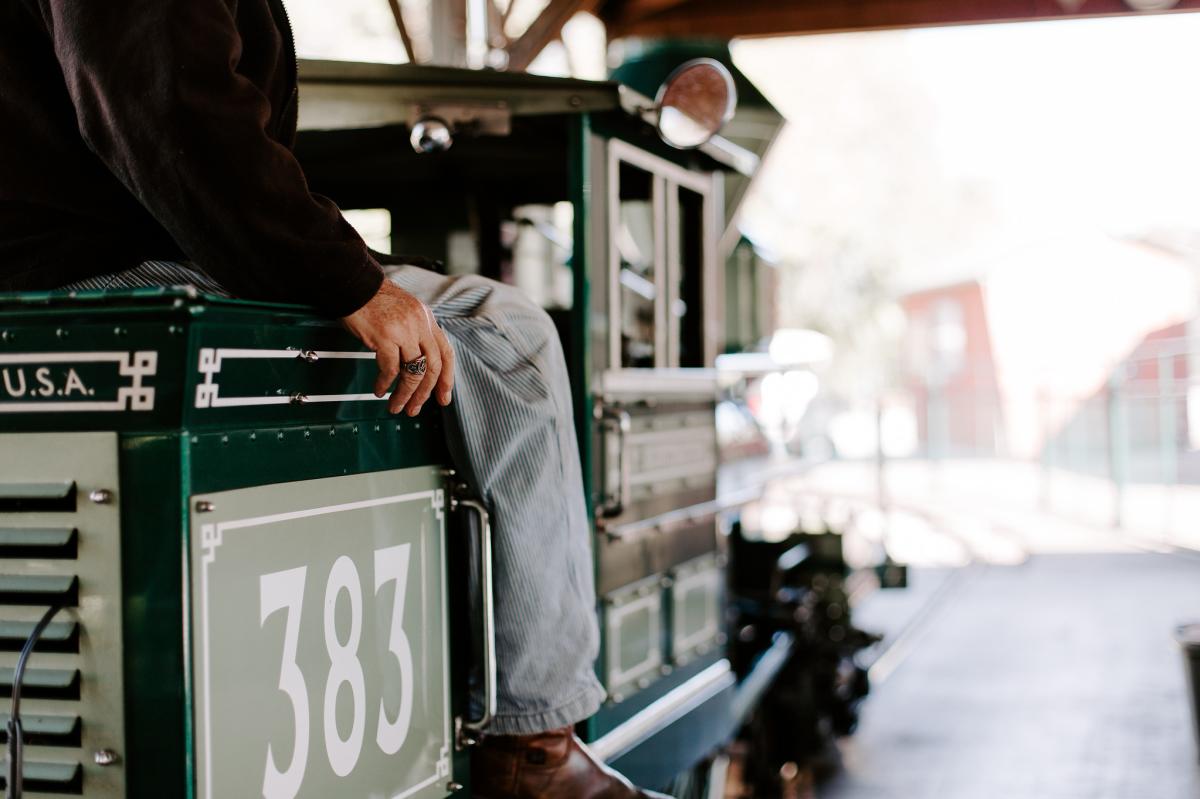 Photo by Rhiannon Brown
Ride the Titus Train around the zoo to give your feet a rest, or for a fun ride for the kids.
Tickets are $2 per person for everyone age 2 and older. (Children under age 2 ride free.) The train ride operates weather permitting.
The train operates from 10 am to 4 pm daily March through October. The train is closed November-February.
Gift Shop
The Safari Trading Company gift shop is open every day of zoo operations and sells items such as plush animals, t-shirts, souvenirs and more.
Gift Shop Hours:
9 am to 5 pm daily March-October
9 am to 4 pm daily November-February
Animal RendeZoos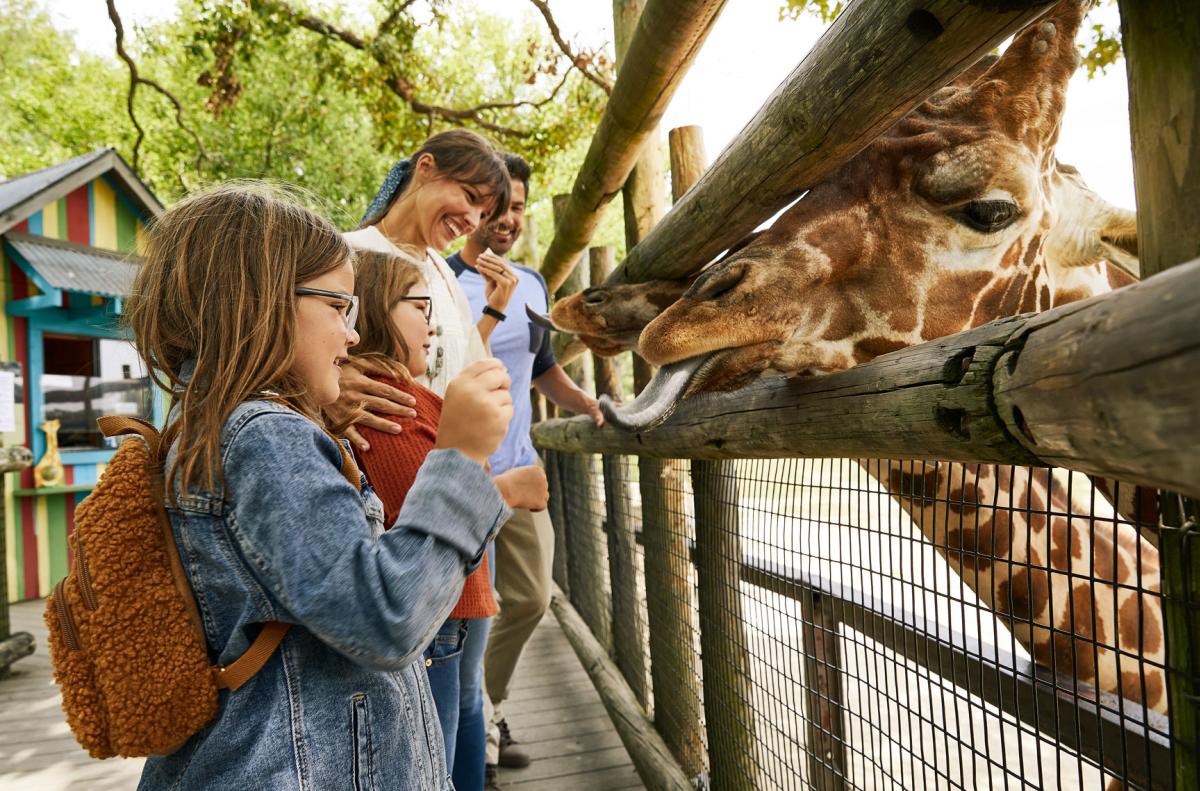 (Currently Not Available But Coming Back Soon)
Book your Animal RendeZoos by choosing your animal from the list provided. Then, contact the zoo to schedule your encounter. You may bring up to three of your favorite people with you to get closer to an animal of your choice with zoo staff.
The number of people permitted depends upon the animal chosen and is subject to the discretion of zoo staff at the time of booking.
What you do or experience during the encounters can vary depending upon the animal chosen. A typical encounter often includes helping feed the animals (with use of appropriate feeding utensils) or giving the animals enrichment items and watching them interact with them.
You will get to meet the keepers and take photos of the animals behind the scenes.