When I was a college student, I would sometimes drive around Springfield's Rountree neighborhood and daydream about living there. Near downtown and Missouri State University's campus, this historic neighborhood is filled with charming bungalows and tree-lined sidewalks perfect for strolling. Now that I live within walking distance of Pickwick Avenue and Cherry Street, the ever-growing social center of the neighborhood, I'm amazed how there's even more to love about this area of the city, and I'm quick to recommend it to anyone coming to visit. Here are just a few of the must-sees (and must-eats!) Rountree has to offer: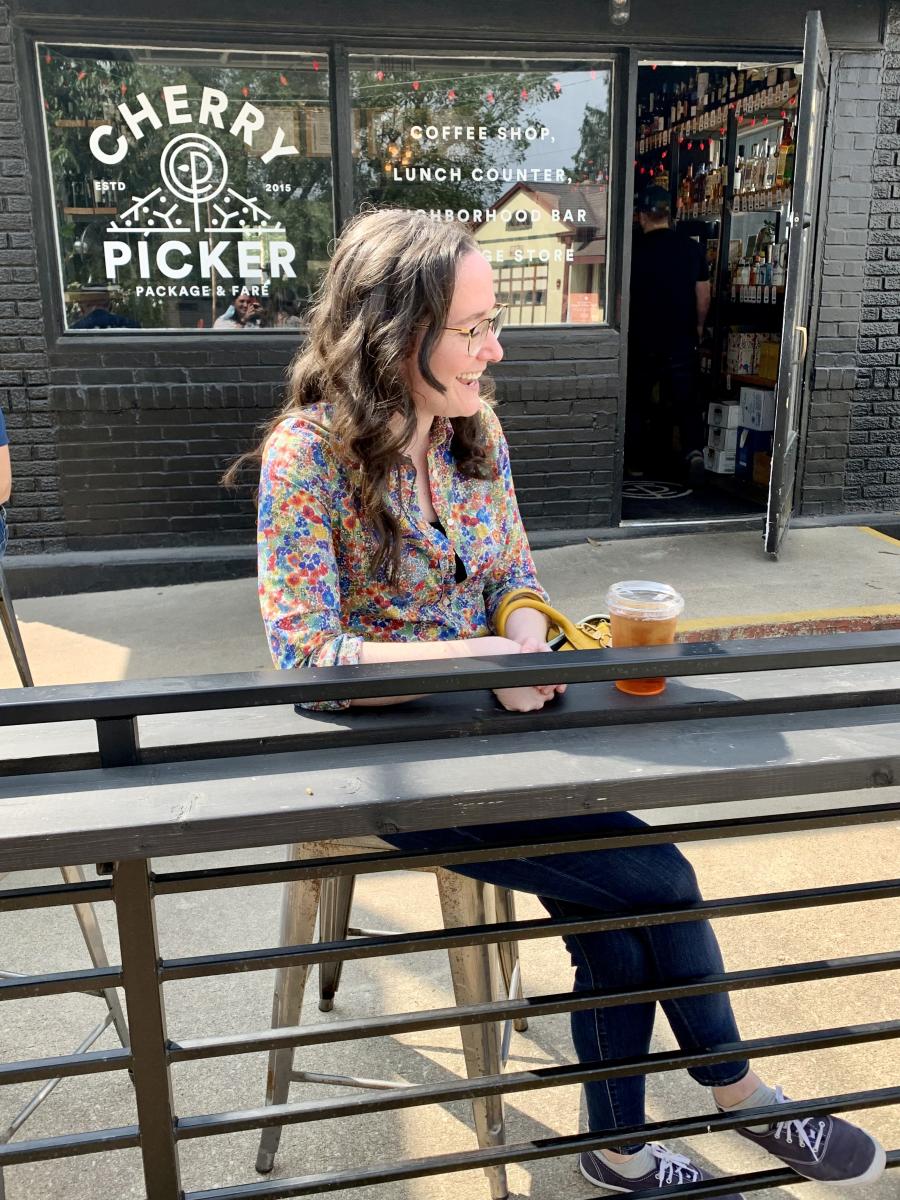 Sarah Jenkins at Cherry Picker Package x Fare
You'll find fresh tea room fare and save-room-worthy desserts at Tea Bar & Bites, a lunch staple with a dreamy brick patio. A few doors down is Culture Flock an inclusive and fun apparel and accessories store that also hosts different workshop classes and events. On the corner, there's Cherry Picker Package x Fare. This one-time filling station is a coffee shop, lunch counter or neighborhood bar—depending on what time of day you show up. I can't get enough of the Date Lady latte, which gets its signature sweetness from locally made date syrup, and I'll often leave with a new bottle of wine from the impressive selection to enjoy at home later.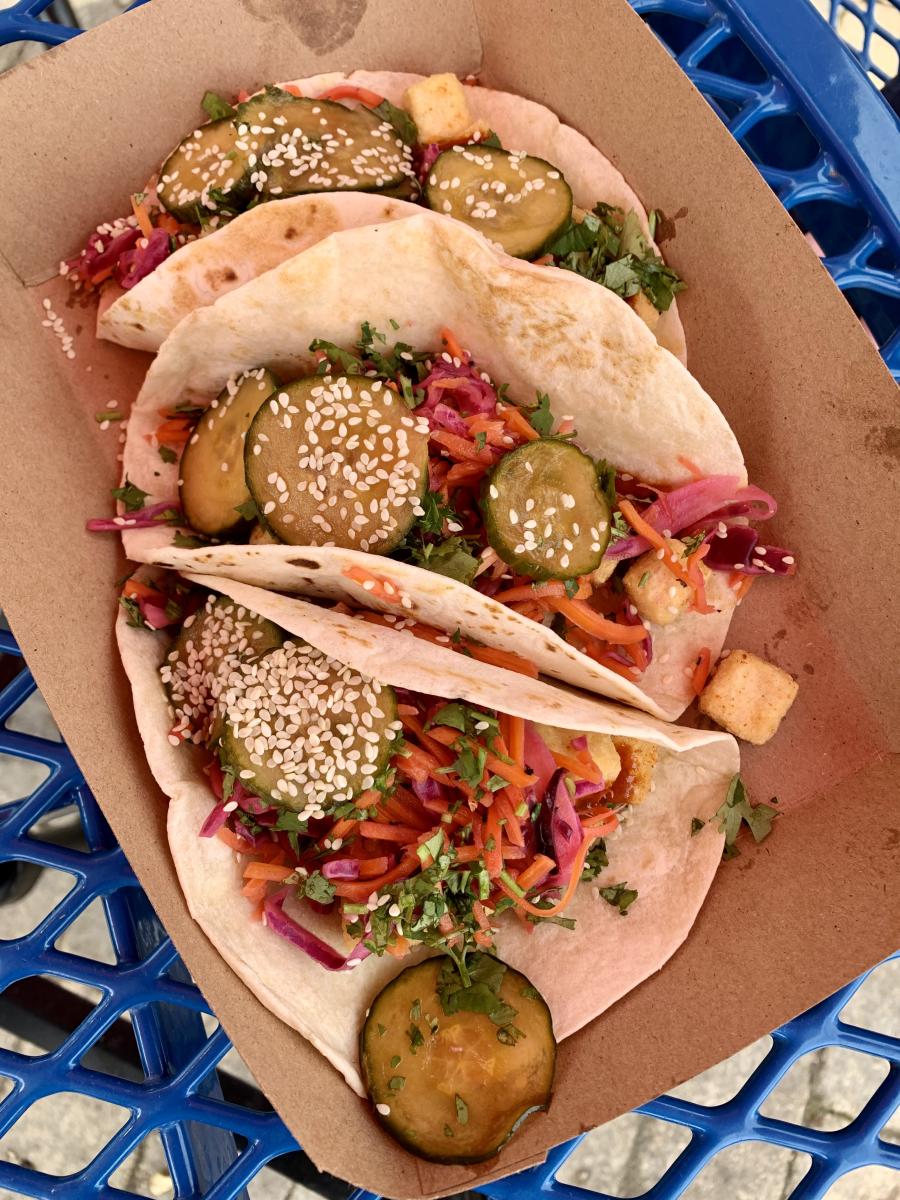 Tacos at Team Taco
The Royal Music Hall is a cozy spot with delicious house cocktails and Wes Anderson movie vibes; it shares patio seating space with Skully's, where tasty ramen, kimchi fries and wings
sell out on the regular. A Taco Tuesday to remember (on any day of the week) awaits you at Team Taco. The walk-up taco joint serves seriously good tacos, nachos and bowls with cheeky names (The Tofu King is my favorite.), which you can enjoy on the patio year-round. Or you can take a to-go box across Cherry Street to Tie & Timber Beer Co., a craft brewery with a spacious backyard beer garden that frequently hosts live music.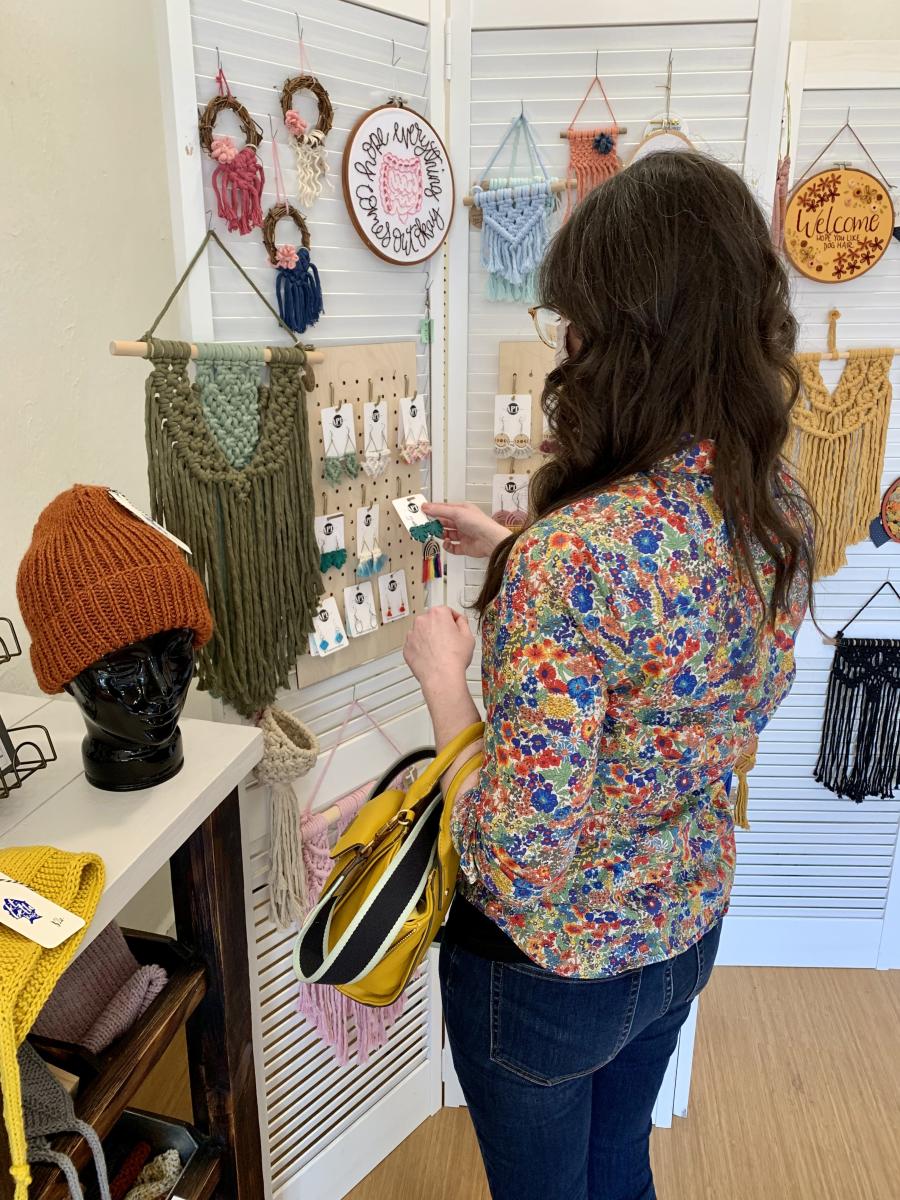 Sarah Jenkins perusing items at The Local Bevvy
When you've run out of things to eat and drink—and that'll take a while— you can get a taste of the area arts scene at The Local Bevvy. This shop has a selection of unique handmade art, crafts, goods and gifts. You're just a two-minute drive from Pagination Bookshop on Walnut Street. This indie store in a cozy historic home offers a well-curated collection of new and used books, complete with a little Harry Potter nook under the stairs.
If you're here in the spring or fall, look for ArtsFest on Walnut Street and Cider Days, weekend festivals that shut down the street and bring the community together for arts, food and fun. No matter where you wander in the neighborhood, you'll see why Rountree is a place daydreams are made of.