Nestled in the scenic beauty of the Midwest, Springfield may be renowned for its charming landscapes and friendly residents, but its dessert scene is just as captivating. Join me as we uncover the hidden gems and well-known favorites that make this city a dessert lover's paradise. 
Pie from Prairie Pie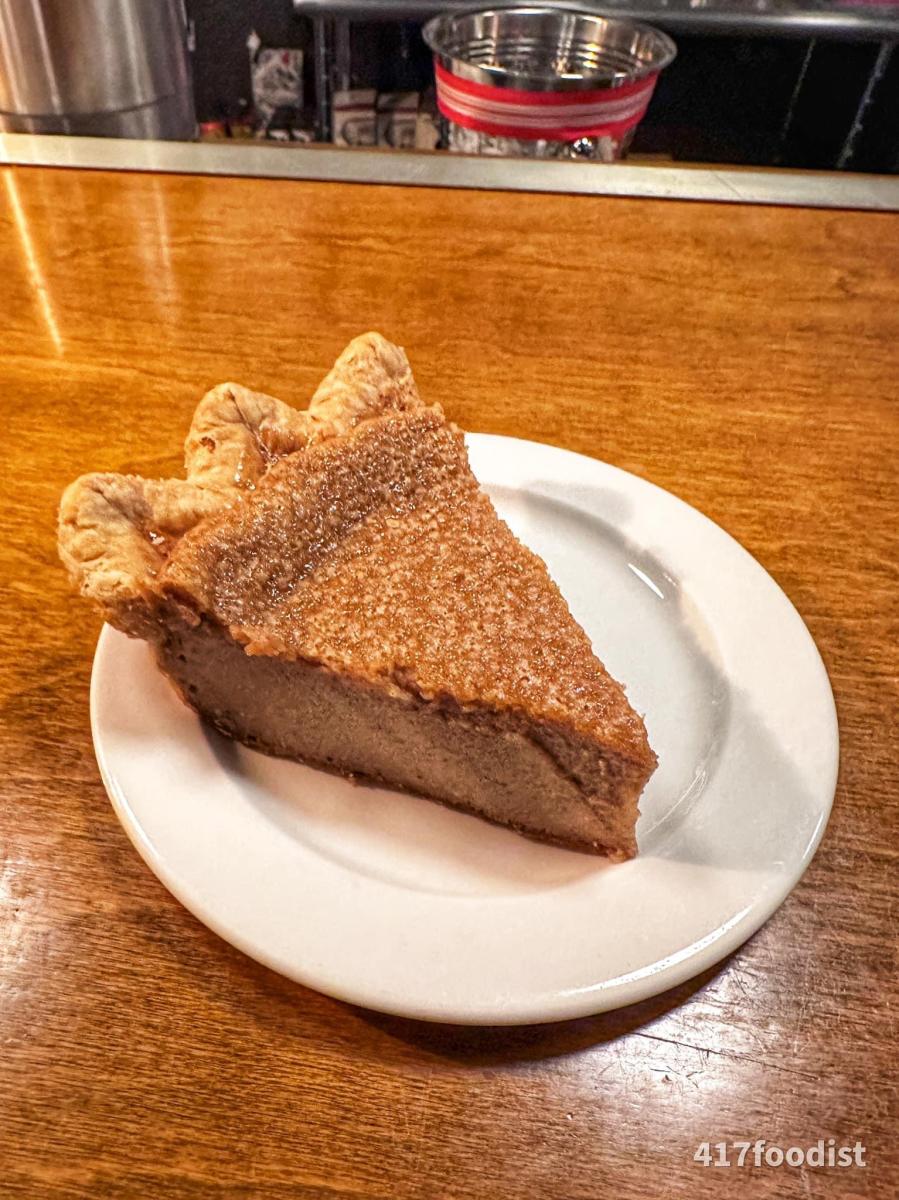 Photography by @417foodist
Right in the heart of downtown Springfield, Prairie Pie emerges as a dessert haven that demands recognition. Here, you'll discover an extensive selection of delectable fruit pies, hand pies, and cookies to appease your sweet cravings. Whether you're in the mood for a warm cup of coffee, a glass of wine, or a delightful sweet treat, Prairie Pie is the perfect destination to satisfy your dessert desires.
Address: 307 S. Jefferson Ave., Springfield 
Croissants from Blue Heron Bakery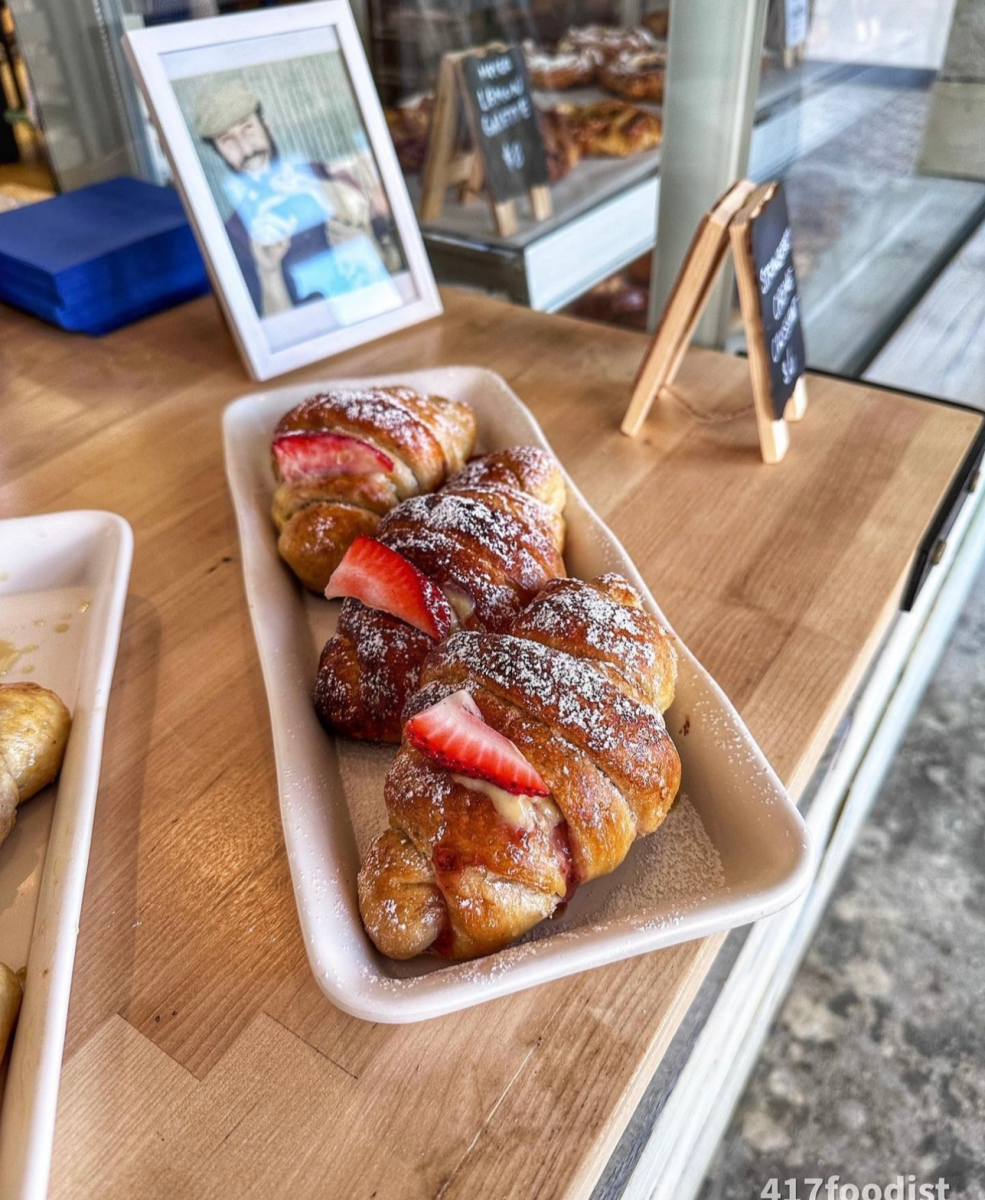 Photography by @417foodist
Blue Heron has easily become one of my favorite spots to pick up baked goods. Their wide selection of decadent croissants are filled with everything from strawberry cream, almond, and pain au chocolat. It's their lemon galette that truly captures my heart – it's a masterpiece of buttery, ultra-flaky perfection, with just the right balance of zesty lemon curd in every exquisite bite.
Address: 206 E. Commercial St., Springfield 
Shakes from MacCheesy's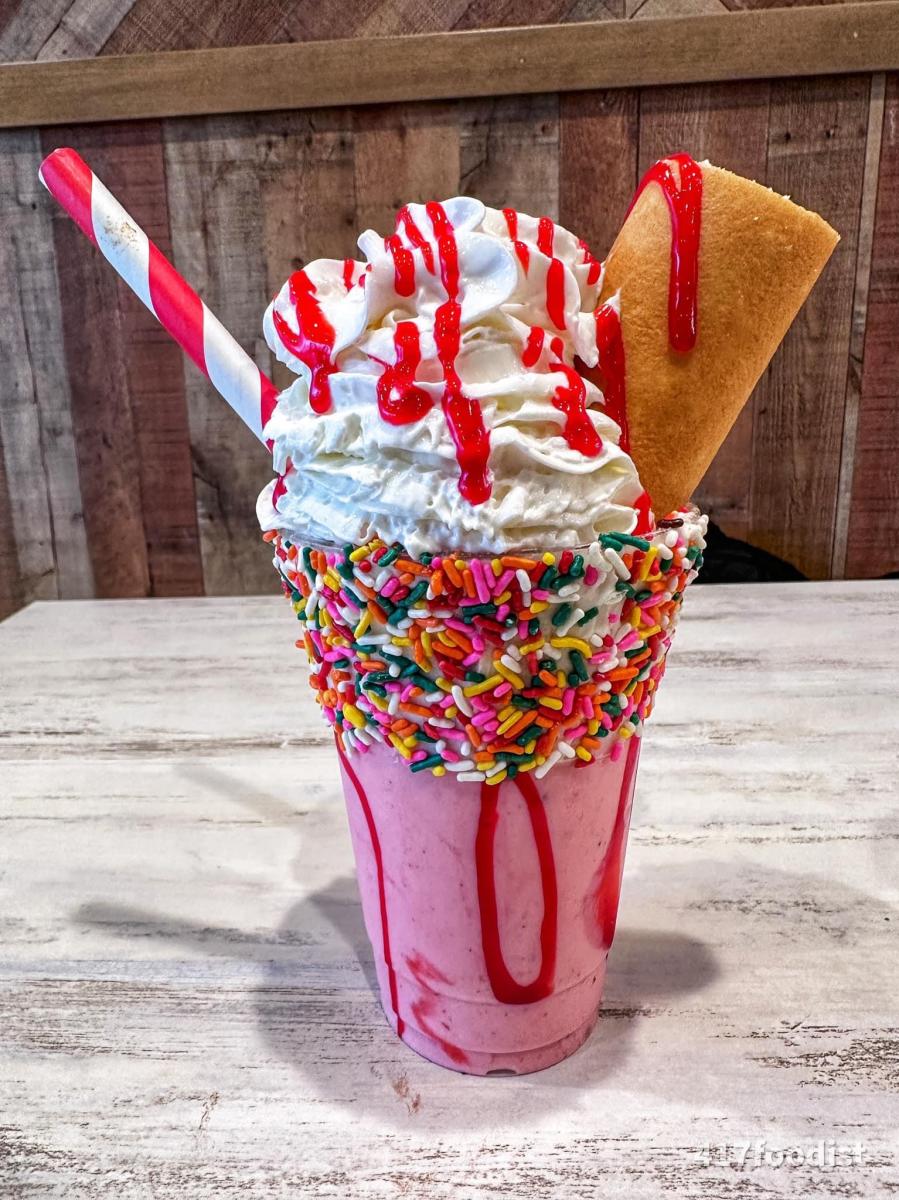 Photography by @417foodist
At MacCheesy's, you'll discover a whole new level of milkshakes that defy convention. Take the strawberry shortcake shake, for instance. It starts with a luscious strawberry shake infused with fresh strawberries, and then the rim is generously adorned with colorful sprinkles. On top, you'll find a generous dollop of whipped cream, drizzled with velvety strawberry sauce, and crowned with a full-sized Little Debbie Strawberry shortcake treat. If that's not enough to tempt your taste buds, don't miss out on their equally tempting offerings, including the likes of a birthday cake shake, a s'mores sensation, or even a swiss roll shake.
Address: 1920 E. Independence St., Springfield
Brulee Banana Toffee Pudding from Farmers Gastropub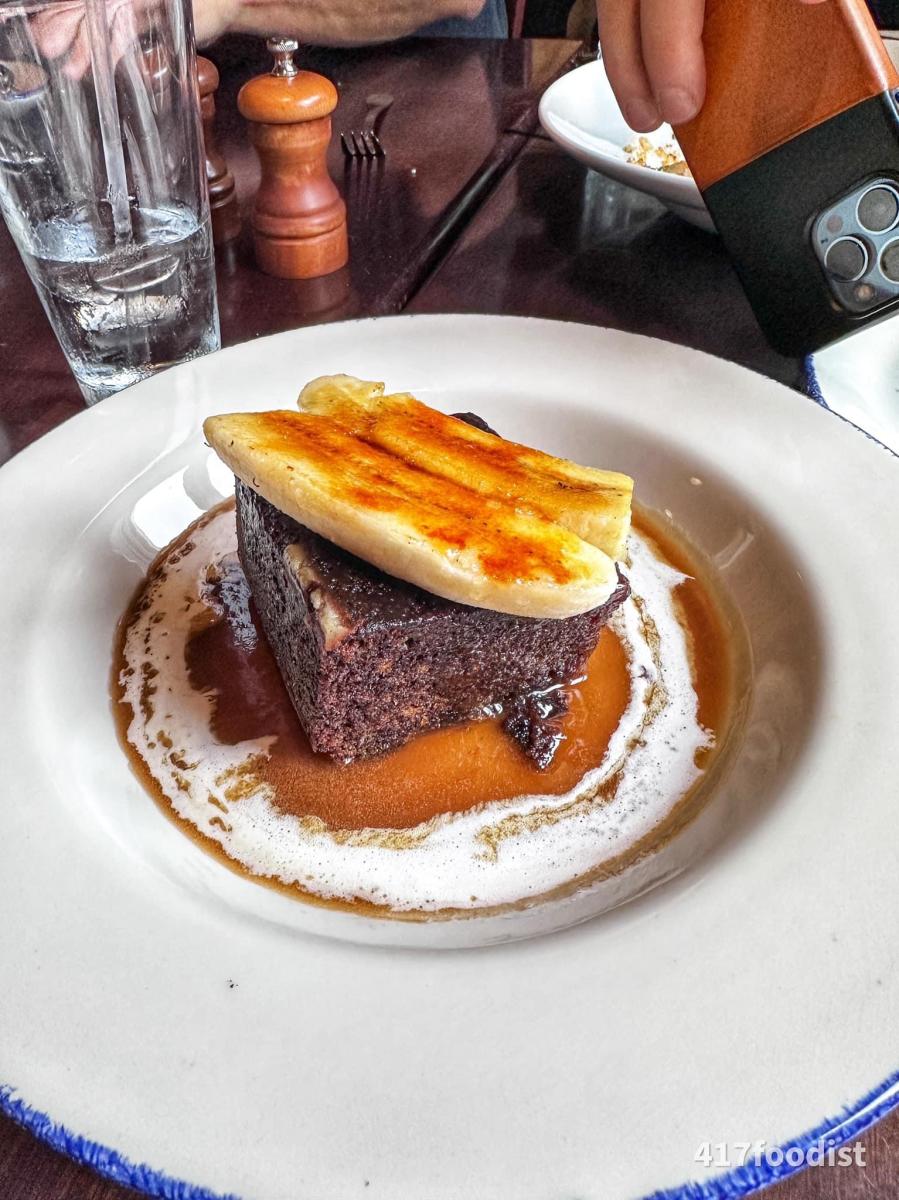 Photography by @417foodist
A dessert that dreams are made of is the best way to describe the sticky toffee pudding from Farmers Gastropub. The cake is covered in a sticky toffee sauce and a candied shell, with a split banana that has been brûléed. The toffee sauce that covers everything and pools in the bottom of the bowl is so good, that it must be consumed with a spoon even after the toffee pudding is all gone.  
Address: 2620 S. Glenstone Ave., Springfield
Pastries from European Café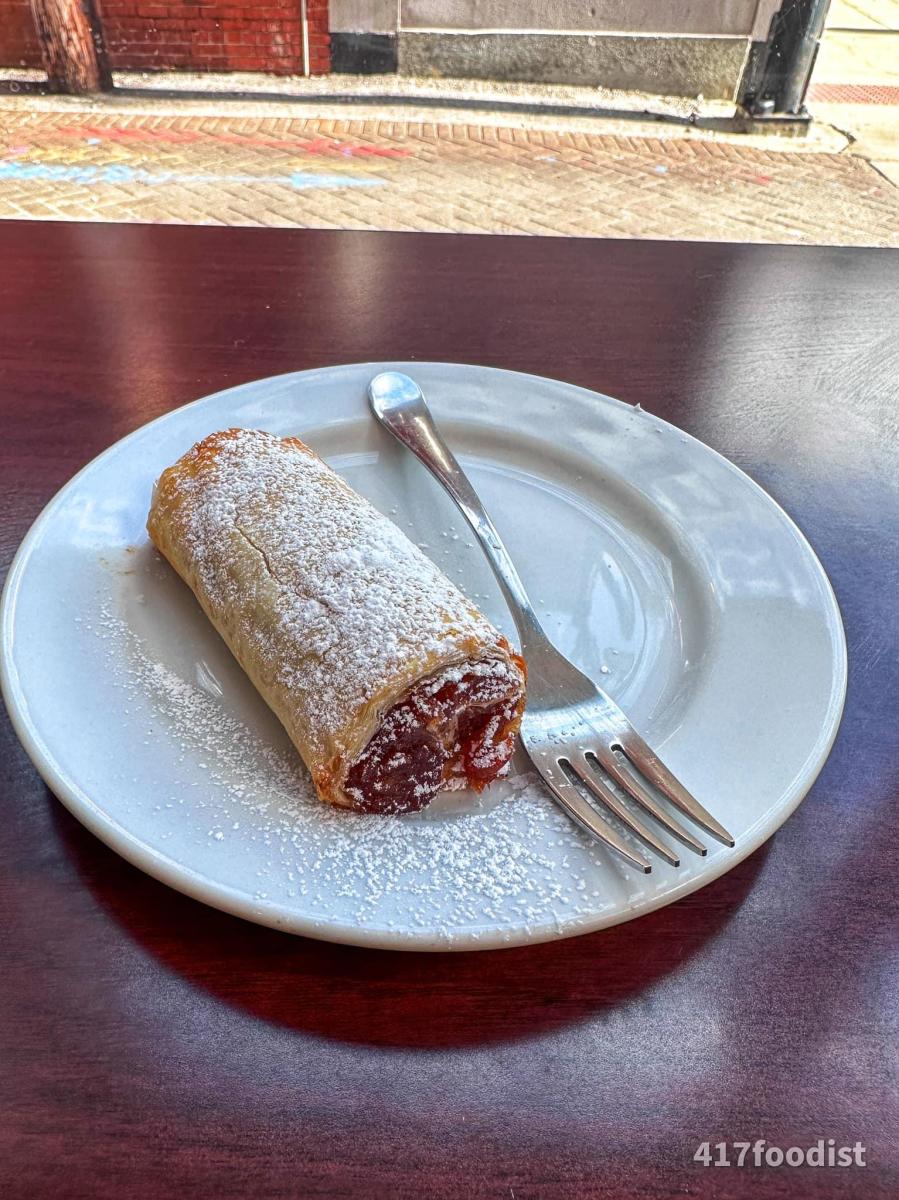 Photography by @417foodist
Desserts that are beautiful and taste just as good as they look, is what you'll find when you stroll into European Café in downtown Springfield. With a display case filled with macarons, chocolate hazelnut mousse, lemon tarts, croissants, and so many other sweet treats, European Café is a must-stop when you have a sweet tooth that needs to be cured. 
Address: 207 Park Central E., Springfield
Bella Cannoli from Piccolo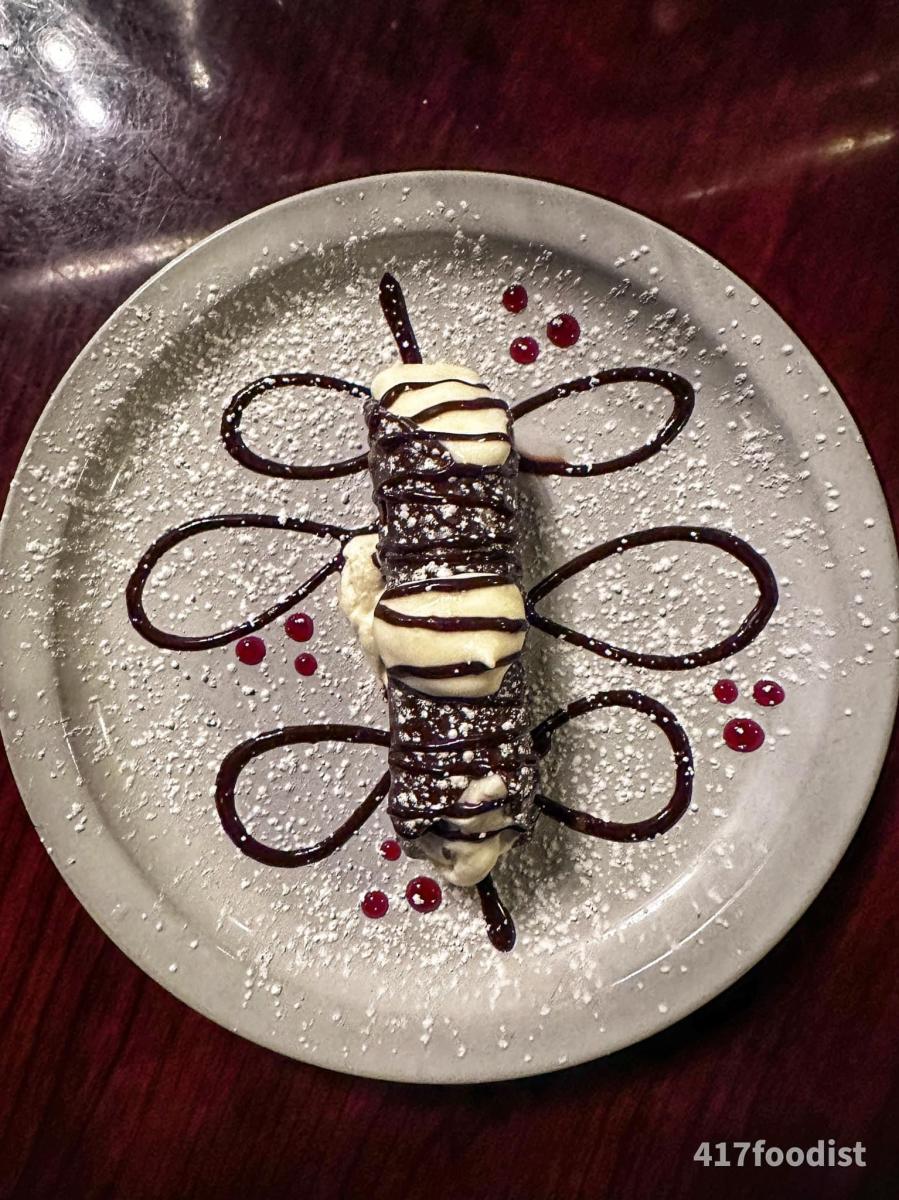 Photography by @417foodist
The ultimate Italian dessert has got to be a cannoli, but not just any cannoli, the bella chocolate cannoli from Piccolo Contemporary Italian Restaurant. The chocolate cannolis are sourced from Italy, then filled with mascarpone and dusted with powdered sugar, a drizzle of chocolate and whipped cream. Make sure you save room for this delicious dessert next time you visit Piccolo! 
Address: 107 West Aldersgate Dr., Nixa