Whether you're looking to shoot a quick nine holes or test your skills on championship links, Springfield's golf courses are up to par for every skill level. The Springfield-Greene County Park Board operates four of the city's public courses that range from a unique 9-hole course that's lit at night to the award-winning Rivercut Golf Course on the city's south side.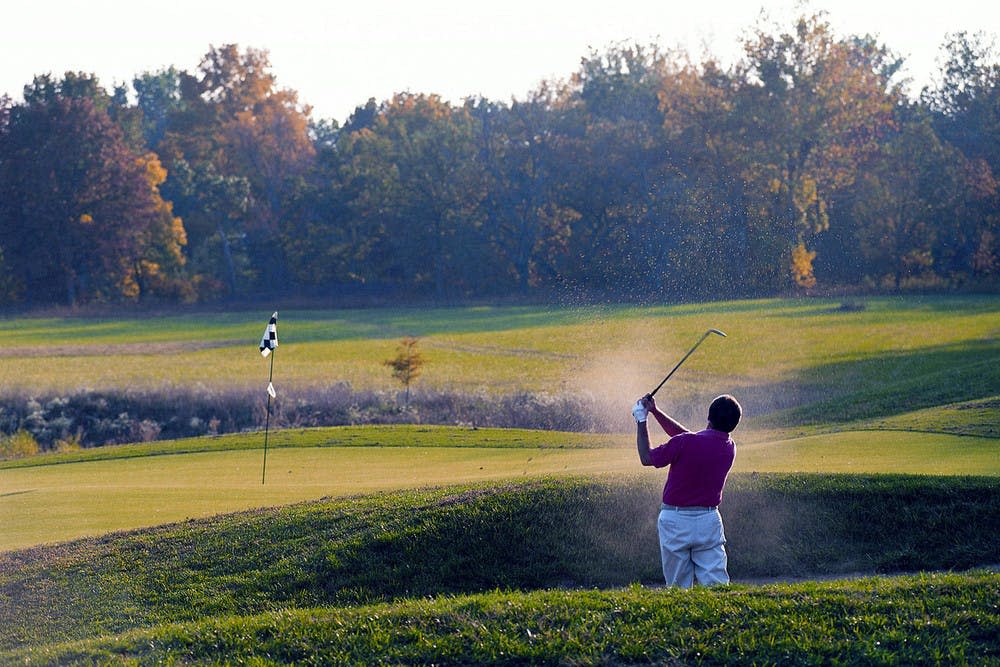 Rivercut Golf Course.
 For a fun, quick and family-friendly golf course, Oscar Blom is designed for you. This par 27, 9-hole, lighted course adjacent to the Bill & Payne Stewart Golf Course is perfect for many ages and skill levels. 
The Betty Allison Junior Golf Course at Oscar Blom is free for ages 12 and younger. It features three sets of tees and is the perfect starting place for kids.
The Bill and Payne Stewart Golf Course, opened in 1947, is the city's most established and includes two practice greens, a driving range, pro shop and snack bar. 
Perfect for the novice, intermediate, or highly skilled player, the Horton Smith Golf Course spans 6,312 yards of beautifully maintained fairways and meticulous, challenging greens.
Rivercut Golf Course, ranked the #1 Municipal Golf Course in Missouri by "Golf Digest," is an 18-hole championship course designed to maximize the challenges of the game amid a breathtaking setting.
Deer Lake Golf Club is a relatively flat 18-hole course that has a nice mix of open and wooded holes, seven ponds and the unique feature of five holes accessed via a cart tunnel that goes beneath Interstate 44. 
The city also is home to five private courses: Hickory Hills Country Club, Highland Springs Country Club, Millwood Golf & Racquet Club, Springfield Golf & Country Club and Twin Oaks Country Club.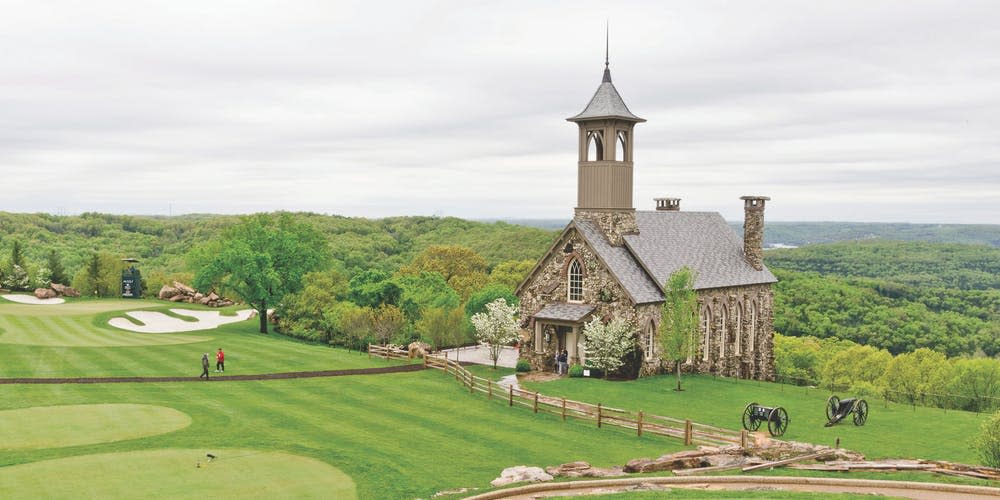 Top of the Rock.
There are also a number of breathtaking and challenging golf courses south of Springfield in the Branson area. Big Cedar Lodge is quickly becoming known as America's Next Great Golf Destination, with courses designed by some of the top names in golf: Tiger Woods, Tom Fazio, Jack Nicklaus, Arnold Palmer, Tom Watson, Gary Player, Bill Coore and Ben Crenshaw.
Top of the Rock is one of only two par-3 courses to be used in official competition in a PGA TOUR-sanctioned even. This Jack Nicklaus-designed course features nature and golf at its finest. 
Buffalo Ridge Springs brings players in close contact with nature, native grasses and free-ranging buffalo from nearby Dogwood Canyon Nature Park.
Mountain Top Course routes through unforgettable, 300-million year old rock formations and includes dramatic views in the Ozarks, while delivering a rewarding experience for all skill levels.
The new Ozarks National Course will test avid players and golf travelers from around the country and provide the perfect complement to the existing 18-hole layout at Buffalo Ridge Springs.
Coming soon is Payne's Valley. The Tiger Woods-designed golf course is built to showcase the region's natural beauty. The championship course will feature an extraordinarily dramatic 19th hole, "The Rock," that can be used to settle unfinished wagers.