Whether you're looking to shoot a quick nine holes or test your skills on championship links, Springfield's golf courses are up to par for every skill level. The Springfield-Greene County Park Board operates four of the city's public courses that range from a unique 9-hole course that's lit at night to the award-winning Rivercut Golf Course on the city's south side.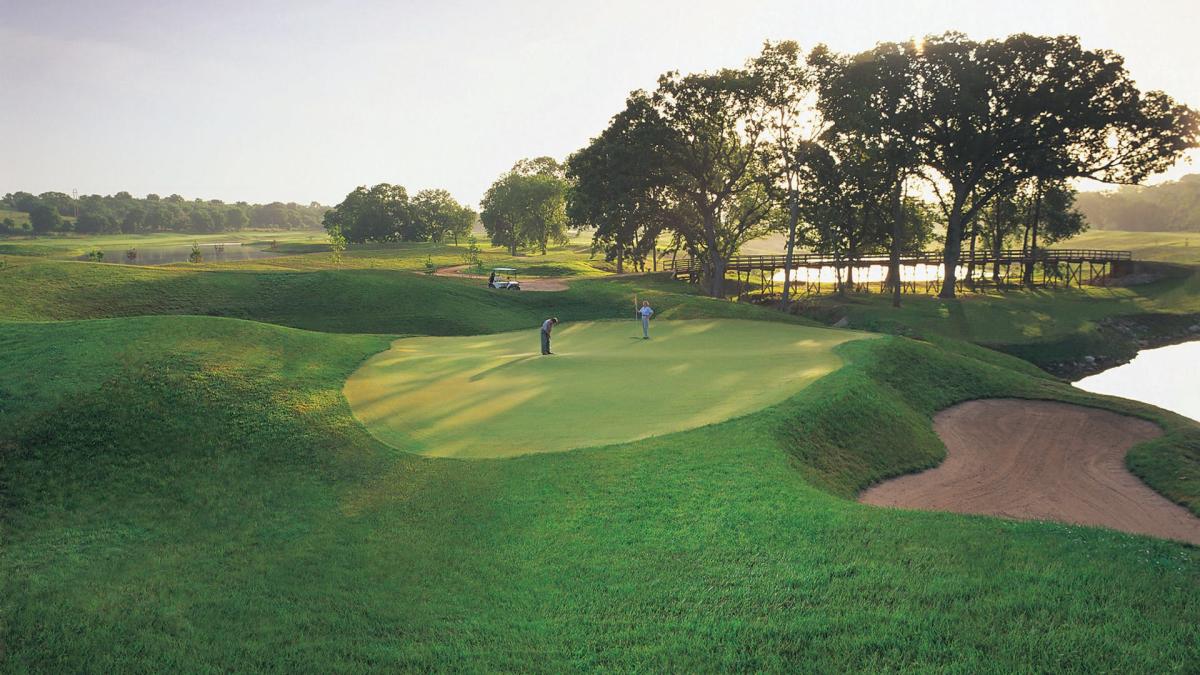 For a fun, quick and family-friendly golf course, Oscar Blom is designed for you. This par 27, 9-hole, lighted course adjacent to the Bill & Payne Stewart Golf Course is perfect for many ages and skill levels. 
The Betty Allison Junior Golf Course at Oscar Blom is free for ages 12 and younger. It features three sets of tees and is the perfect starting place for kids.
The Bill and Payne Stewart Golf Course, opened in 1947, is the city's most established and includes two practice greens, a driving range, pro shop and snack bar. 
Perfect for the novice, intermediate, or highly skilled player, the Horton Smith Golf Course spans 6,312 yards of beautifully maintained fairways and meticulous, challenging greens.
Rivercut Golf Course, ranked the #1 Municipal Golf Course in Missouri by "Golf Digest," is an 18-hole championship course designed to maximize the challenges of the game amid a breathtaking setting.
Deer Lake Golf Club is a relatively flat 18-hole course that has a nice mix of open and wooded holes, seven ponds and the unique feature of five holes accessed via a cart tunnel that goes beneath Interstate 44. 
The city also is home to five private courses: Hickory Hills Country Club, Highland Springs Country Club, Millwood Golf & Racquet Club, Springfield Golf & Country Club and Twin Oaks Country Club.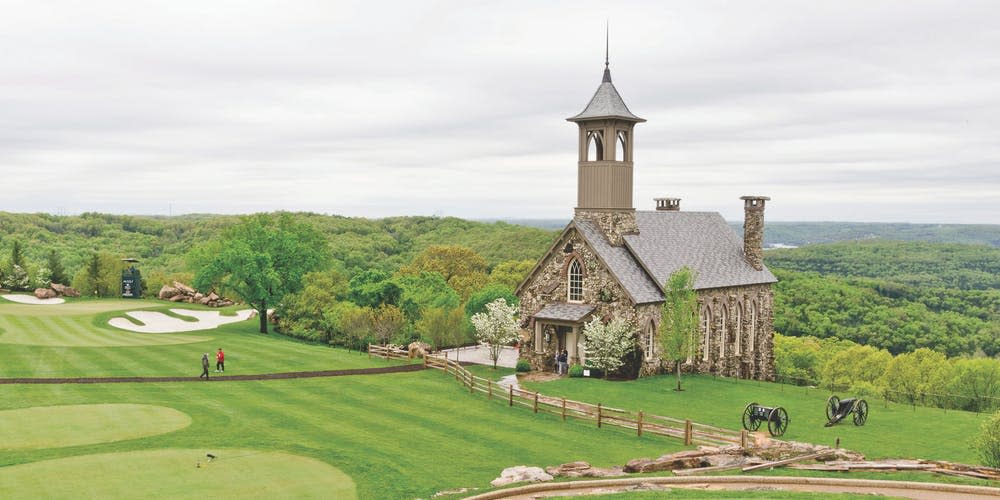 There are also a number of breathtaking and challenging golf courses south of Springfield in the Branson area. Big Cedar Lodge is quickly becoming known as America's Next Great Golf Destination, with courses designed by some of the top names in golf: Tiger Woods, Tom Fazio, Jack Nicklaus, Arnold Palmer, Tom Watson, Gary Player, Bill Coore and Ben Crenshaw.
Mini-Golf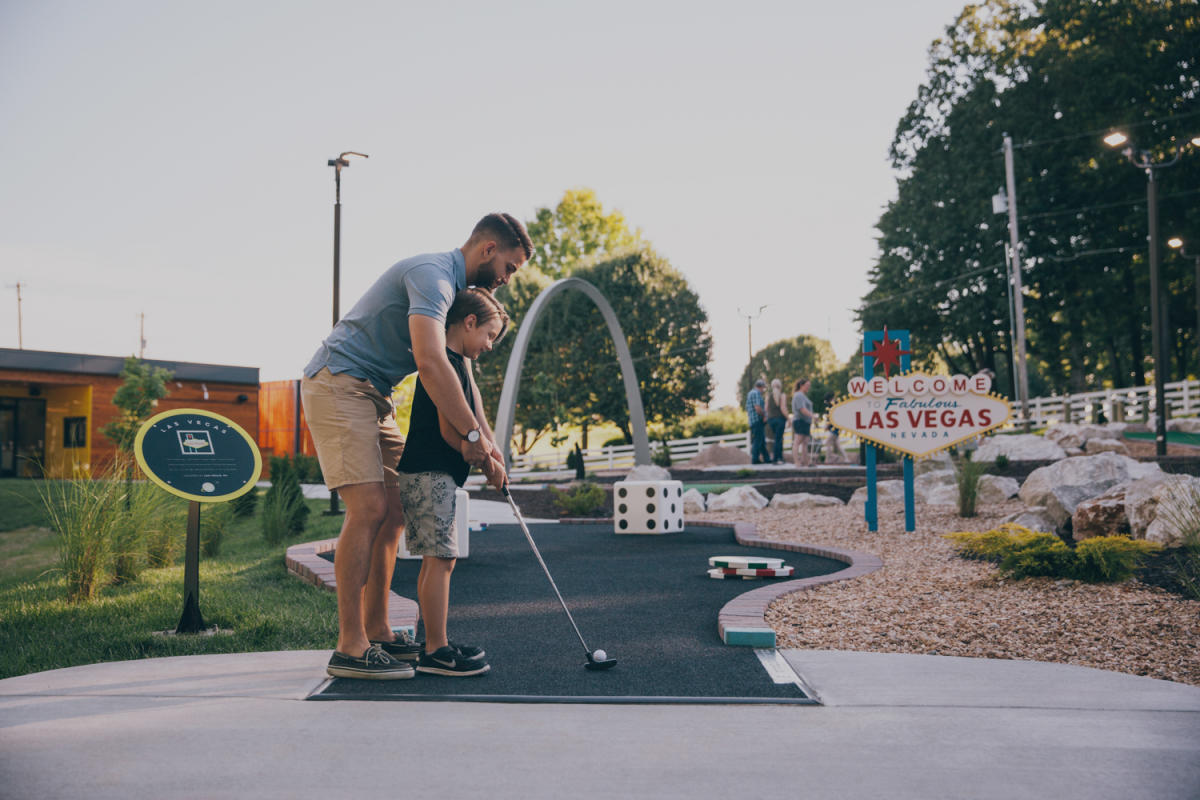 Getaway Golf
For those who aren't quite ready to golf a big course, Springfield offers a number of mini-courses that are fun for kids and adults.
Another option for trying out the game or honing your skills is BigShots Golf, featuring double-decked tee boxes where patrons hit real balls that, with high-tech software, allows players to choose video games or golf courses as landing sites. Players can compete with patrons at other BigShots Golf venues in real-time or with people at the same venue. The facility that opened in 2020 includes a restaurant and bar with indoor and outdoor lounge seating and private event space. BigShots Golf is at Kearney Street and Glenstone Avenue.