Breweries, wineries and distilleries have transformed Springfield into a destination for craft brews, meads and cocktails. If you're not sure which one to visit first, here's a sample of what each location is known for.
North of Springfield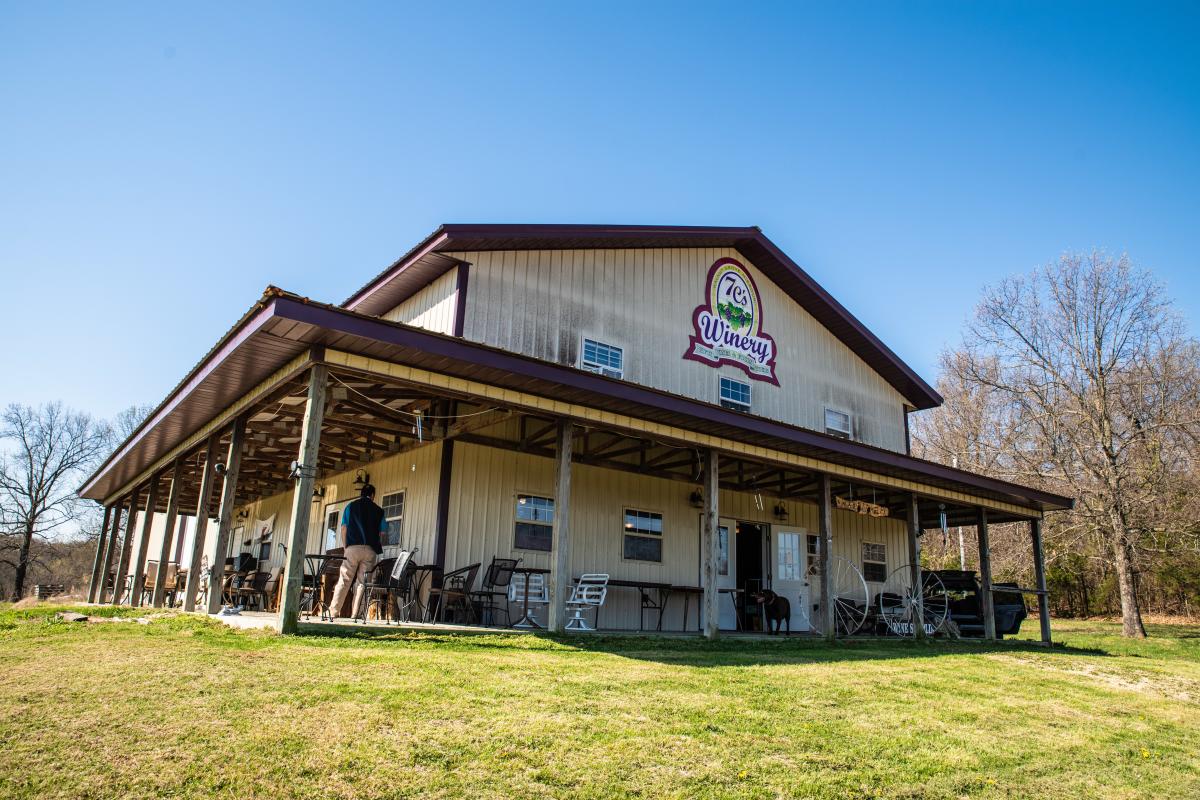 7C's Winery
7C's Winery: A family- and pet-friendly winery, guests are encouraged to bring a picnic to enjoy with the wine or mead out on the lawn. In the summer, tour the sunflower field adjacent to the property.
Boat Town Brewing: Boat Town offers a variety of craft beer brewed on-site and some of the best pub grub. Relax and drink in the family-friendly taproom or backyard with a fire pit for a great place to relax and unwind. 
Galloway
4 by 4 Brewing Co.
4 by 4 Brewing: 4 By 4 is a small-batch microbrewery. From the signature beers to seasonal small-batch offerings to blended beers, there is something for everyone, from the craft beer newbie to beer aficionados. For something to do, choose from the selection of board games to play in the taproom.
Great Escape Beer Co.: Enjoy Great Escape's beer is inspired by an adventurous lifestyle for people who want to savor all life has to offer. Grab a signature IPA or lager and head out to their double-decker patio overlooking Galloway.
Downtown/C-Street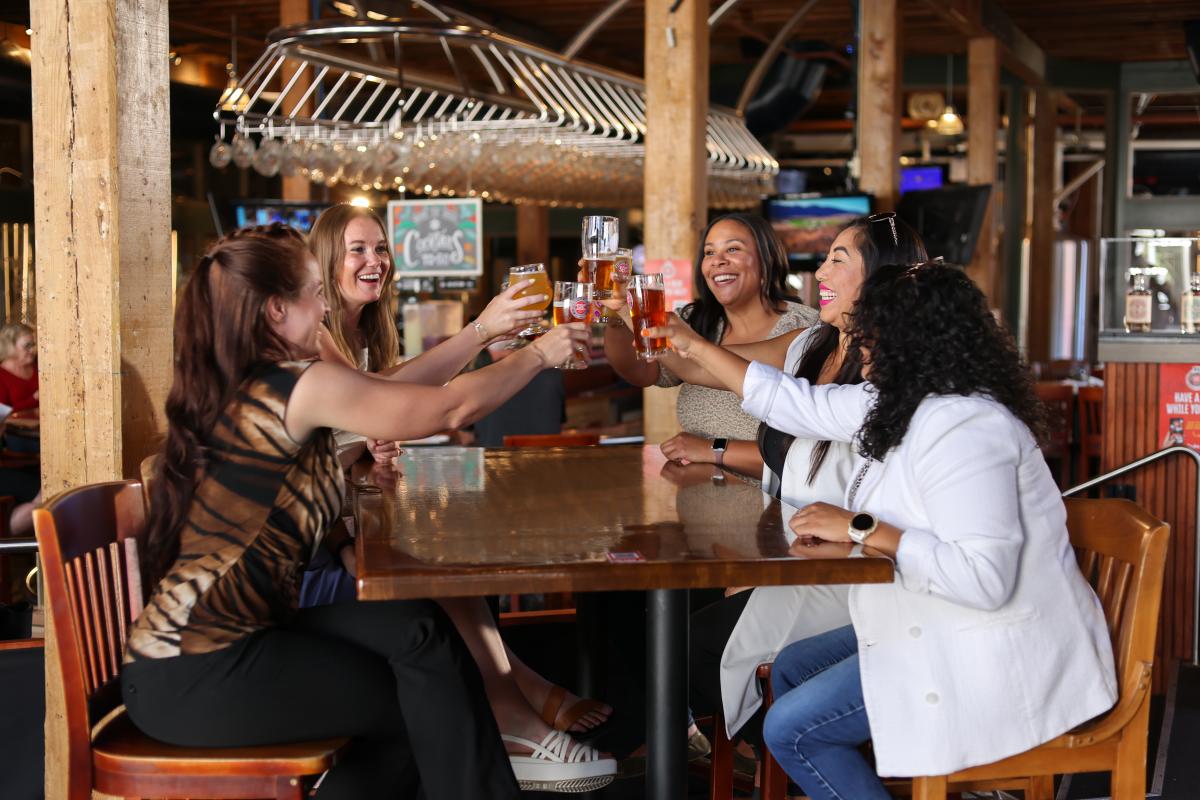 Springfield Brewing Co.
Hold Fast Brewing: Hold Fast is family and dog friendly, with a large outdoor patio lined with string lights and a fully electronic stage where they host weekly musicians. Grab food and bar eats from the rotating food truck lineup outside.
Mother's Brewing: Located on Historic Route 66, and established in 2011, Mother's is Downtown Springfield's largest independent microbrewery. Mother's hosts several events during the year – Oktoberfest, Ales and Tails, Mother's Day Fest and others – on an outdoor patio. Tour the brewery from 2-4 p.m. on Sunday.
Springfield Brewing Co.: Springfield Brewing Co. is in the business of brewing award-winning beers paired with chef-inspired dishes. On Saturday and Sunday, check out the weekend brunch menu filled with breakfast pizza, burritos, pancakes and huevos ranchos. 
White River Brewing: Located on Historic Commercial Street, White River is family and dog friendly. White River offers a variety of weekly events, such as live music, trivia, games, yoga and more.
Mid Springfield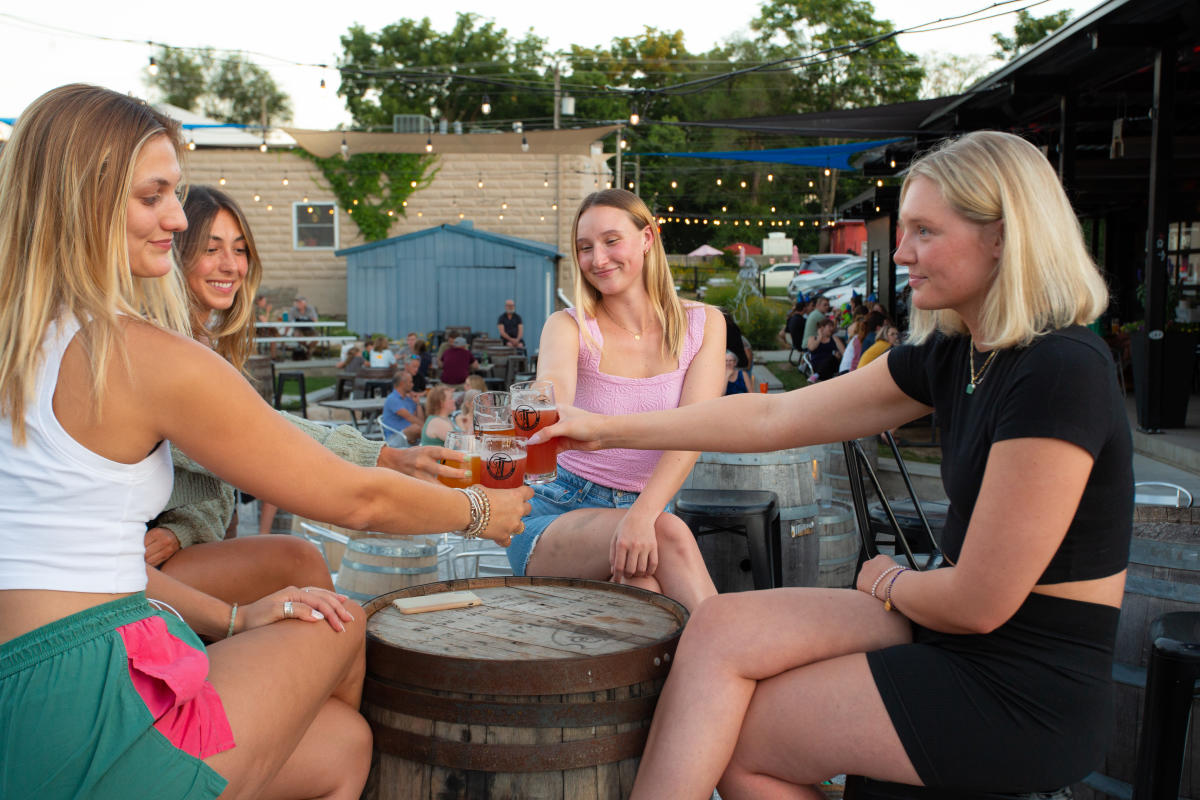 Tie & Timber Beer Co.
Show-Me Brewing: Show-Me Brewing is Springfield's most unique microbrewery. In addition to 12 taps of small-batch craft beers served in the taproom, Show-Me also offers Springfield's only brew-on-premises option, where you brew your own craft beer under the tutelage of a brewing specialist.
Tie & Timber Beer Co.: An independent craft brewery with 20 taps of premium fresh beer, including various IPAs and sours, head outside to the spacious dog-friendly beer garden that features live music every weekend.
Southside Springfield
Wire Road Brewing Co.
Banter Brewing Co.: Banter is known for delicious craft brews, seltzers, Missouri wines and a laid back atmosphere. Bring your family, play board games, listen to live music and enjoy nightly drink specials.
Bricktown Brewery: Guests at Bricktown Brewery in Springfield can expect to enjoy award-winning beers alongside a menu full of variety and great flavors. From comfort food classics, to burgers and handcrafted sandwiches, fresh salads to seafood, there is something for everyone's cravings.
Wire Road Brewing: Wire Road Brewing Co. offers 20 indoor taps, ten outdoor taps, a selection of caffeinated beverages, a large taproom and a heated covered patio. Sample food from an array of food trucks and a spacious beer garden.
Ozark/Nixa
Back Home Brewing: This brewery in Ozark brews with tastes that remind you of back home. Enjoy live music, pool, darts, a full-service restaurant and more. If you're not sure what to order, sample the different beers on tap with a beer flight.
4 by 4 Brewing: 4 by 4 in Fremont Hills is the ultimate destination for craft beer and fun. This location offers two separate taprooms, both with 22 taps, and a fun outdoor space making it a great neighborhood spot.
Branson & Beyond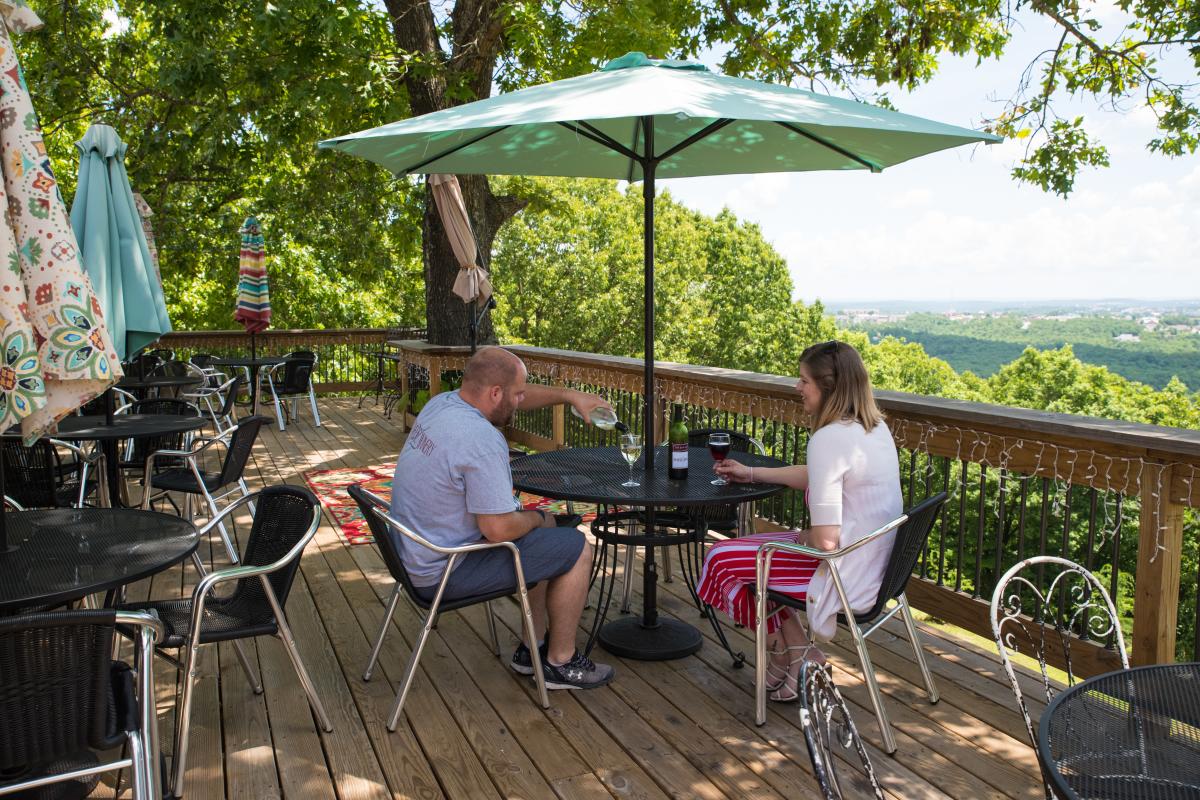 Lindwedel Winery
Bear Creek Wine Co. and Brewery: Drink wine and brews with an incredible view of the Ozark Mountains in Branson. If you're hungry, order pizza, charcuterie boards and other small bites. For an intimate date night activity, reserve a private wine hut for a cozy lunch or dinner.
Bricktown Brewery: Settled in the heart of the Branson Landing, stop by for a cold beer, brew pub pretzels and beer cheese, and a juicy burger.
Cassell Vineyards: Cassell Vineyards brings a unique Italian aesthetic to the Midwest. Enjoy a glass of wine or two on the winery terrace overlooking picturesque grapevines and surrounded by the beauty of nature in a romantic setting.
Lindwedel Winery: Sitting on 15 acres west of Branson, step outside the wine tasting room onto the deck overlooking the rolling hills of the Ozarks with a scenic view of Branson. Lindwedel offers many Missouri grape varietals to taste in a variety of wine flights.
Malt & Barrel Brewing: Step inside and experience a warm and comfortable atmosphere, with classic vinyl albums providing the perfect background music for a relaxing escape. Enjoy carefully crafted historical beer styles featuring wild yeasts, providing a truly authentic and unique drinking experience. 
Missouri Ridge Distillery & Brewery: Branson's only grain-to-bottle distillery and first brewery. With 13 different spirits available and multiple styles of beer, stop by for a tour, tasting, or try some world-class barbecue.
Ozark Hills Winery: Ozark Hills Winery in Branson has a full collection of signature wines and partners with other local wineries to offer selections unique to the Ozarks. With free tours highlighting the history of wine and liquor in the area, stop in to grab a bottle or turn your visit into a full experience.
Turkey Creek Brewery: An intimate craft brewery with wood-fired pizza, wings, and outdoor seating, choose from a variety of lagers, ales and IPAs and savor your drink right on the banks of Turkey Creek in Hollister.