Springfield's historic C-Street continues its resurgence into modern times as entrepreneurs move in and district improvements make it as welcoming as it was in days gone by.
During Springfield's younger days, C-Street was a bustling thoroughfare with a colorful reputation. In the late 1800s, the Atlantic and Pacific Railroad helped it become a hub of industry complete with bars, hotels and restaurants.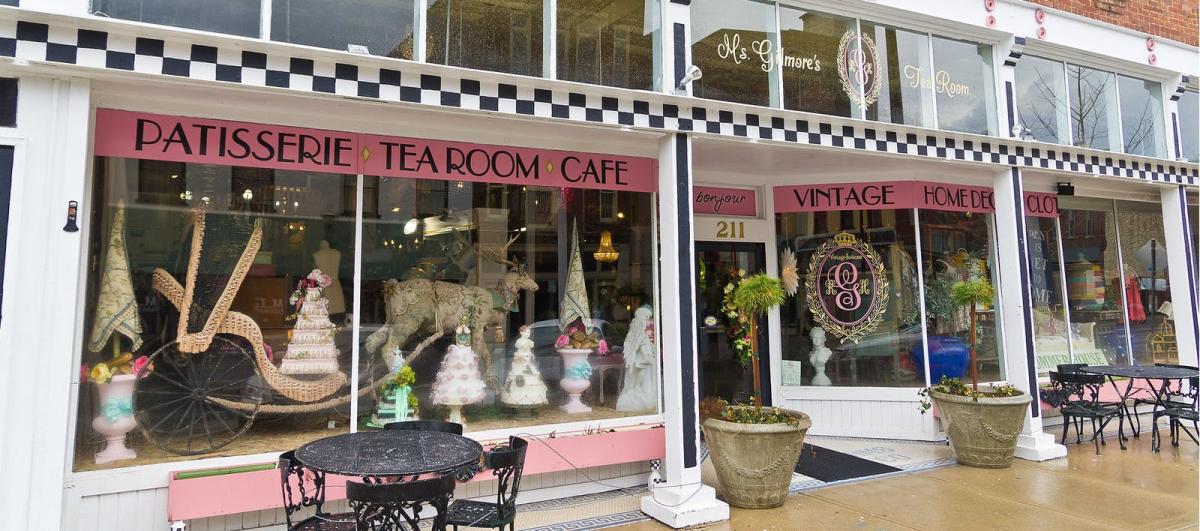 Ms. Gilmore's Tea Room & Vintage Suitcase on historic C-Street in Springfield, Missouri.
After a decline that began in the 1960s, C-Street began reviving in the 1980s and is now fully back to life. Today, you'll find locals and visitors doing the C-Street Stroll: grabbing a bite to eat at a unique restaurant or coffee shop, shopping at eclectic flea markets and art galleries, sampling chocolate at the world-renowned Askinosie Chocolate and simply enjoying the historic district and artists' community.
C-Street is home to popular events, including Thriller on C-Street, where dancers dress up and dance in the streets to Michael Jackson's "Thriller," and Springfield's Annual St. Patrick's Day Parade. It's also the home of the C-Street City Market from April to October.