Everyone loves a classic sandwich. Springfield and the surrounding area have no shortage of great locally-owned restaurants serving that timeless, portable meal. Come along as I journey through some of my favorite sandwiches in the 417!
The Sub Shops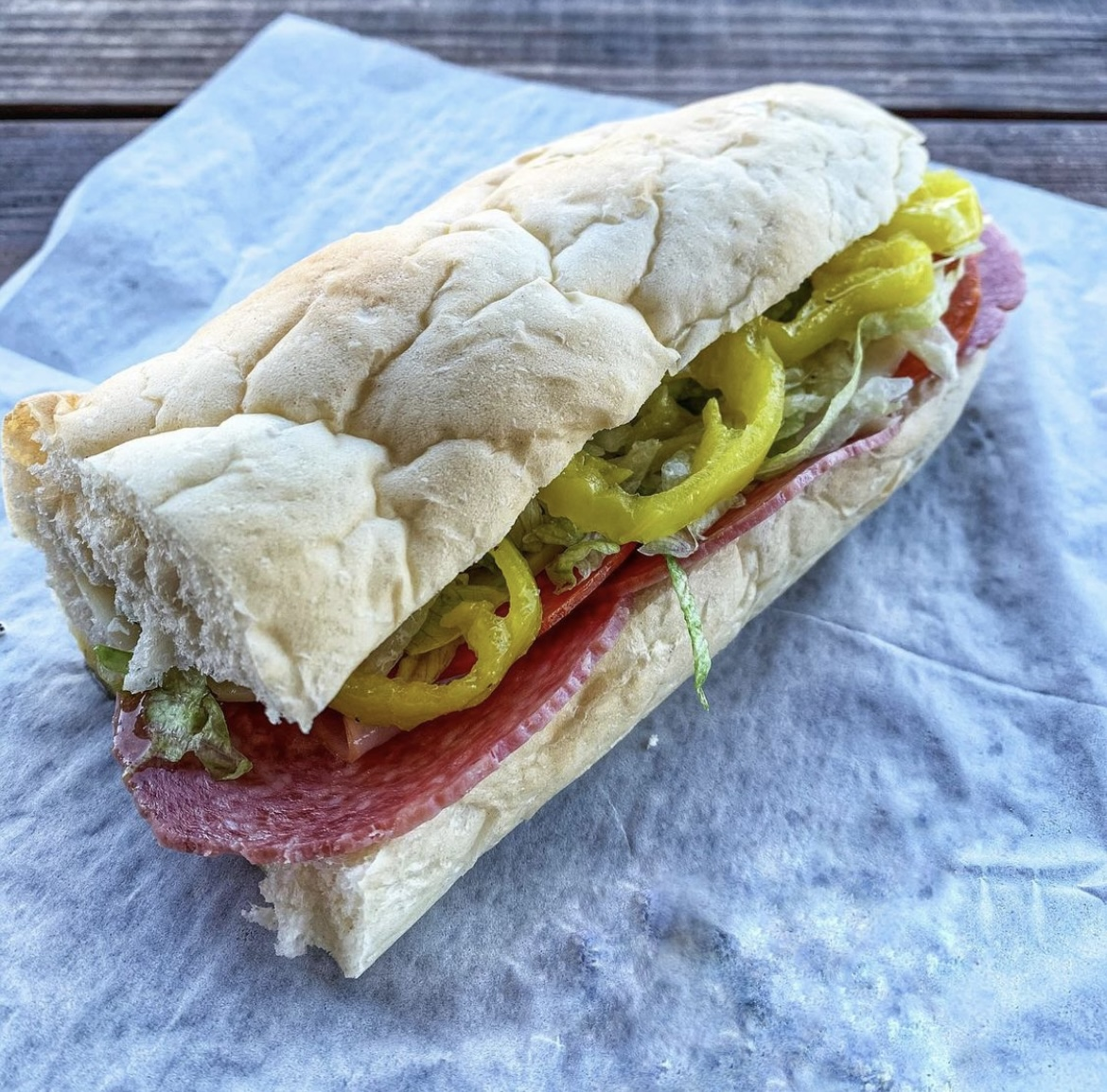 For 40 years, The Sub Shops have been serving delicious sandwiches in Springfield. They have a great menu with sandwiches, salads, and tasty cookies! One of my favorite sandwiches to grab is The Super. It's salami, ham, pepperoni, cheese, mild peppers, lettuce, and their super tasty sub sauce, all on their sub rolls that are made in-house and baked fresh every day. With two locations in Springfield, you can guarantee that your sandwich cravings can be cured with The Sub Shops.
Address: 1721 E. Seminole St., Springfield, 456 W. McDaniel St., Springfield
The Sandwich Scene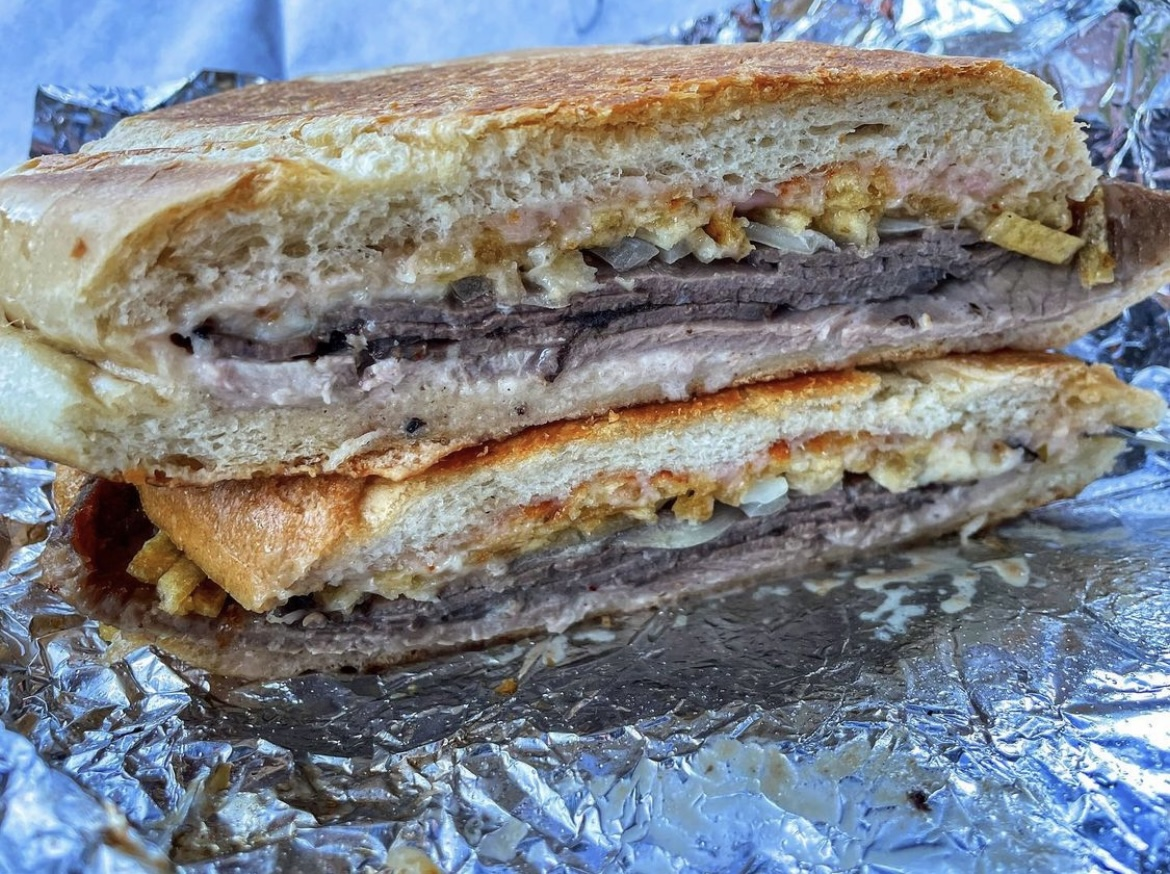 When you find yourself in downtown Springfield craving a good sandwich, you must march to McDaniel Street and head straight to the window of The Sandwich Scene. The menu has a collection of some of the most creative sandwiches you'll. From meatballs to slow-roasted pork, if you want it, they got it. I picked up the Guava Get Out during my last visit. It's their delicious house mojo pork, roast beef, onions, potato sticks, pepper jack cheese, guava, and key lime mayo. I never knew that I needed more key lime mayo in my life until I had this sandwich.
Address: 208 W. McDaniel St., Springfield
MO Chicken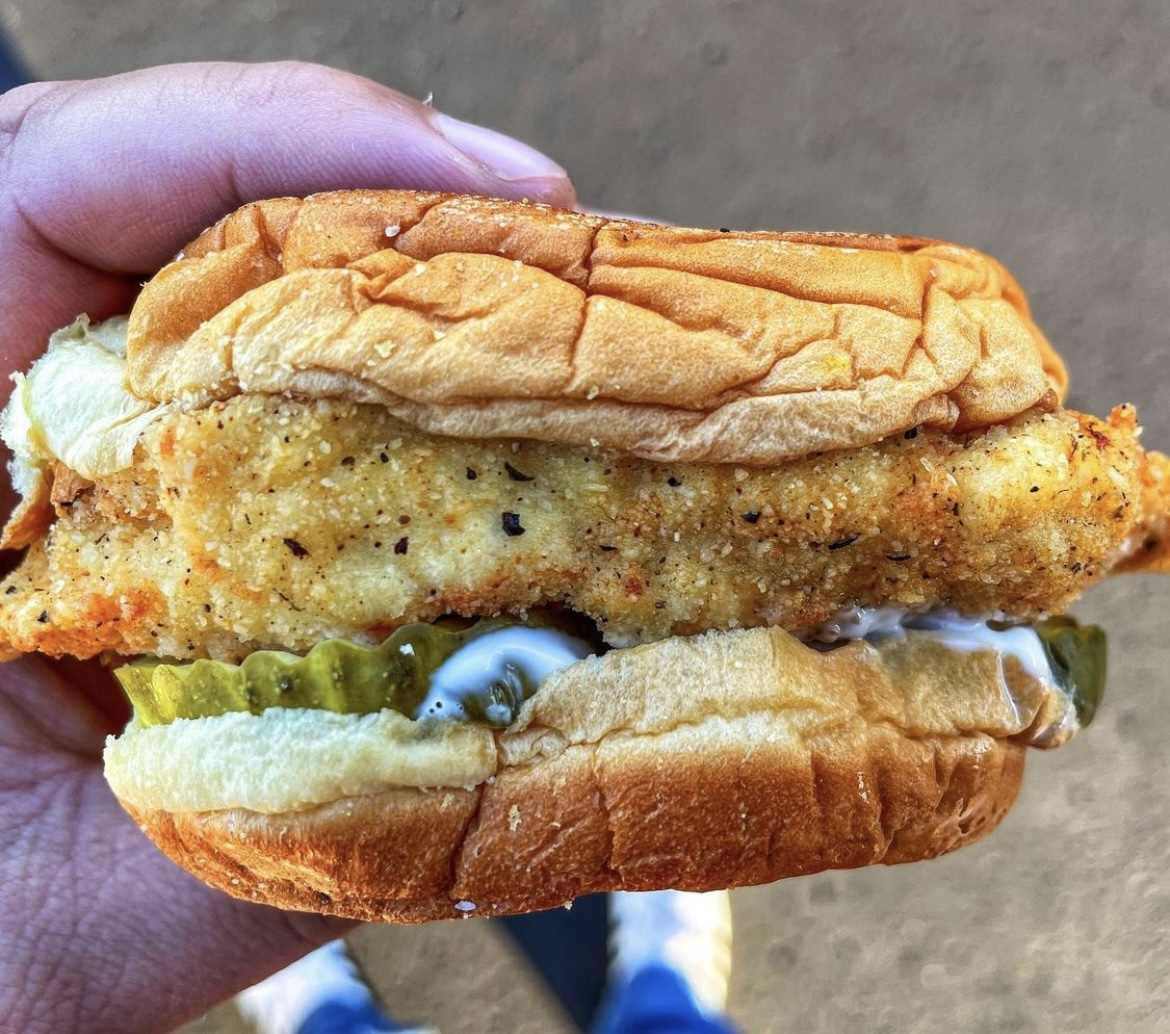 When I was a kid, the most exciting thing about getting food from a truck was the ice cream man cruising down your street in the summertime. As an adult, I get just as excited when I see a food truck in town. So, when I see the bright red and yellow MO Chicken food truck sitting on Republic Road, I knew I had to stop. They have a collection of chicken sandwiches, burgers and chicken tenders that make me salivate while typing this! The "MO Chicken" sandwich I ordered was made with just a few ingredients yet executed perfectly. Fried chicken, pickles, and Duke's Mayo, all on a potato bun.
Address: Varies
City Butcher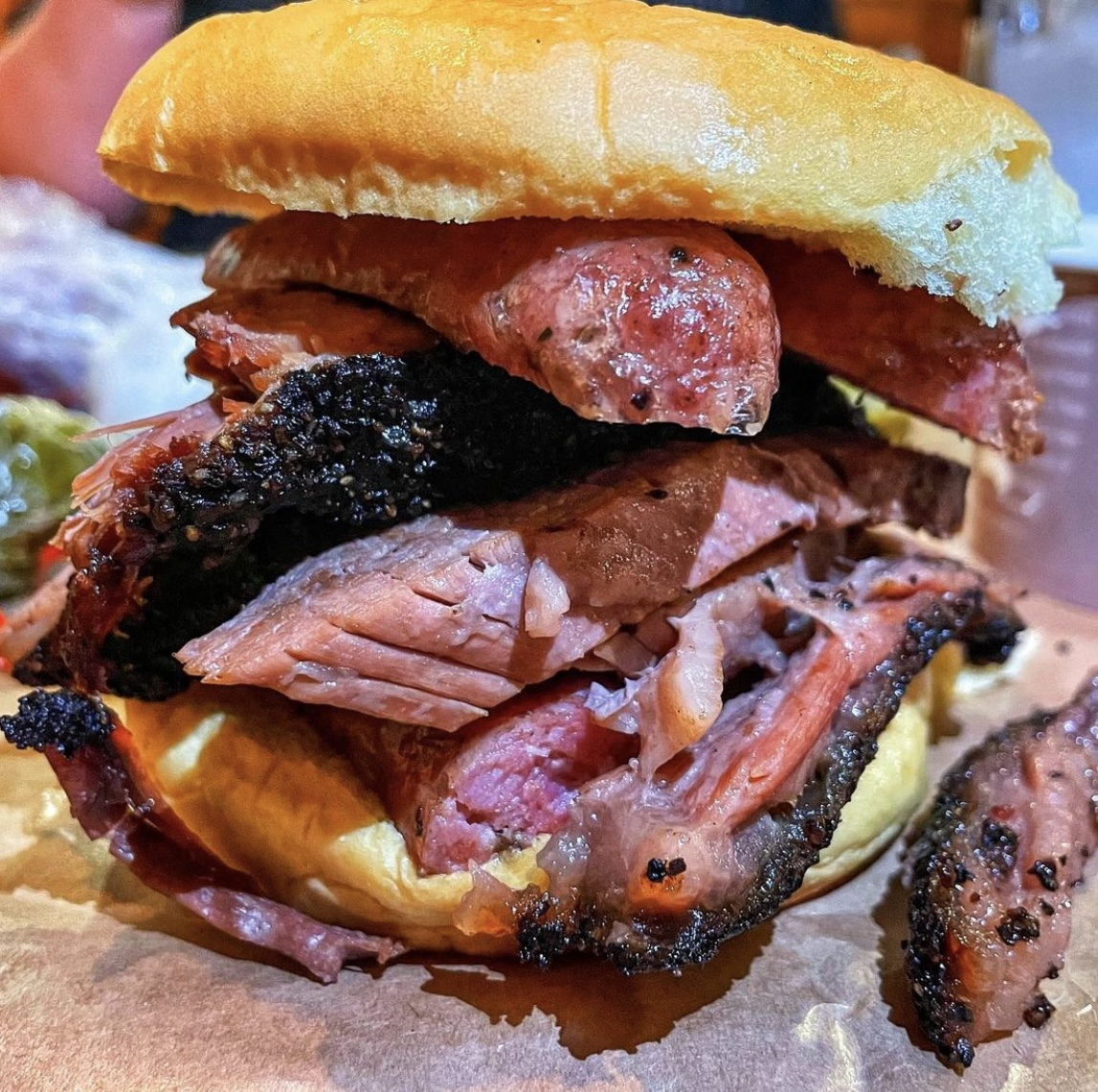 Usually, when I visit a BBQ restaurant, I like to get a platter filled with various smoked meats and sides. This way, I can sample a bit of everything the restaurant offers. For years now, City Butcher has been serving a sandwich that makes it where I can order one item and cover all the smoke meat bases. This item is the City Smokestack sandwich! Piled high with their smoked brisket, pulled pork, smoked pork belly and your choice of sausage. You can get Austin Andouille, Texas Hotlink, or Jalapeno Cheddar. This sandwich is large and in charge and will cure your cravings for delicious smoke meats ASAP!
Address: 2940 E. Sunshine St., Springfield, 3650 S. Campbell Ave., Springfield
Country Girls Espresso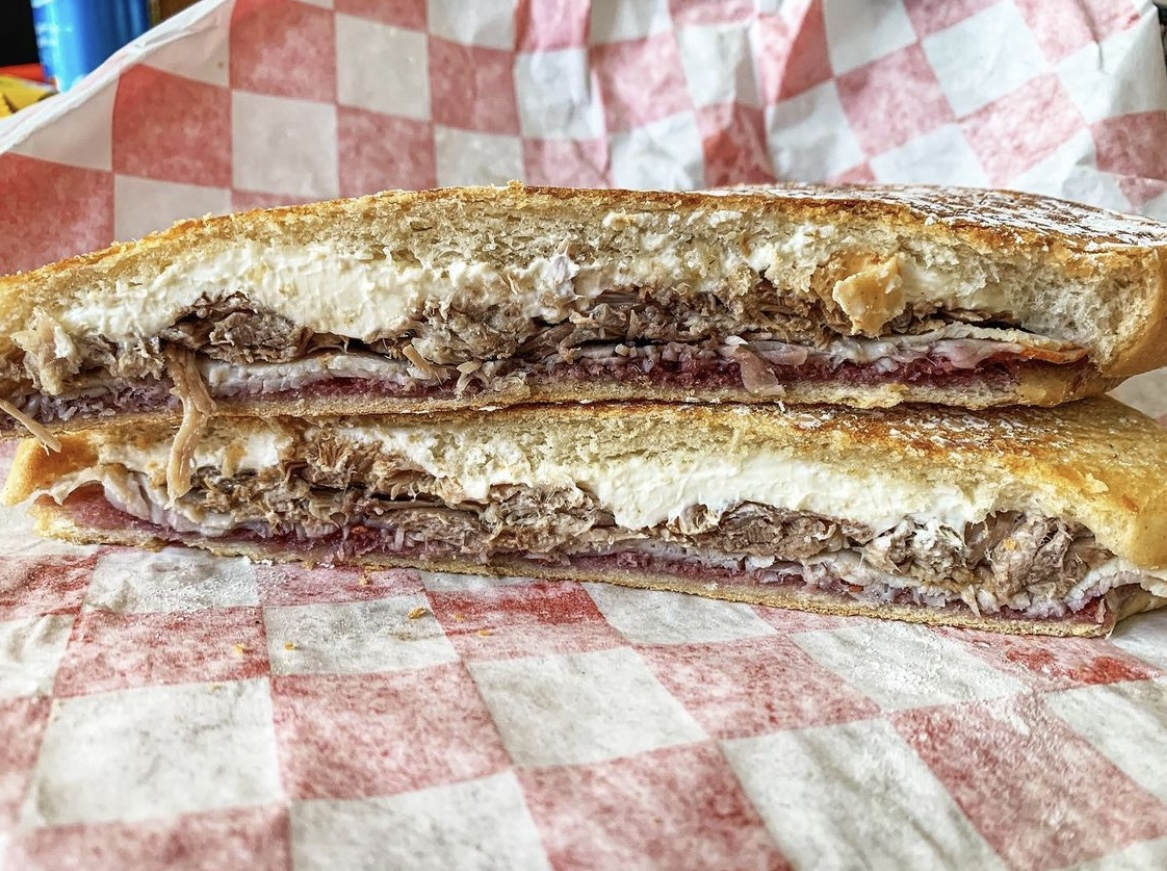 When I got wind of a tiny coffee shop in Springfield that was serving an authentic Cuban sandwich, as well as some tasty coffee, well I knew I had to be there stat. Country Girls Espresso has a great coffee menu that allows you to choose from hot or iced coffee, as well as frappes. There are two sandwiches on their menu that are my favorite, first up, the Cuban, of course! Ham, roasted pork, Swiss cheese, pickles, and mustard. All are served on authentic Cuban bread that you can have served cold, toasted, or pressed. My second go-to sandwich is the Emily. Its turkey, roasted pork, raspberry, and cream cheese and then topped with powdered sugar. If you are a fan of a Monte Cristo, then this is right up your alley!
Address: 3650 E. Sunshine St., Springfield
Sugar Leaf Bakery, Café & Espresso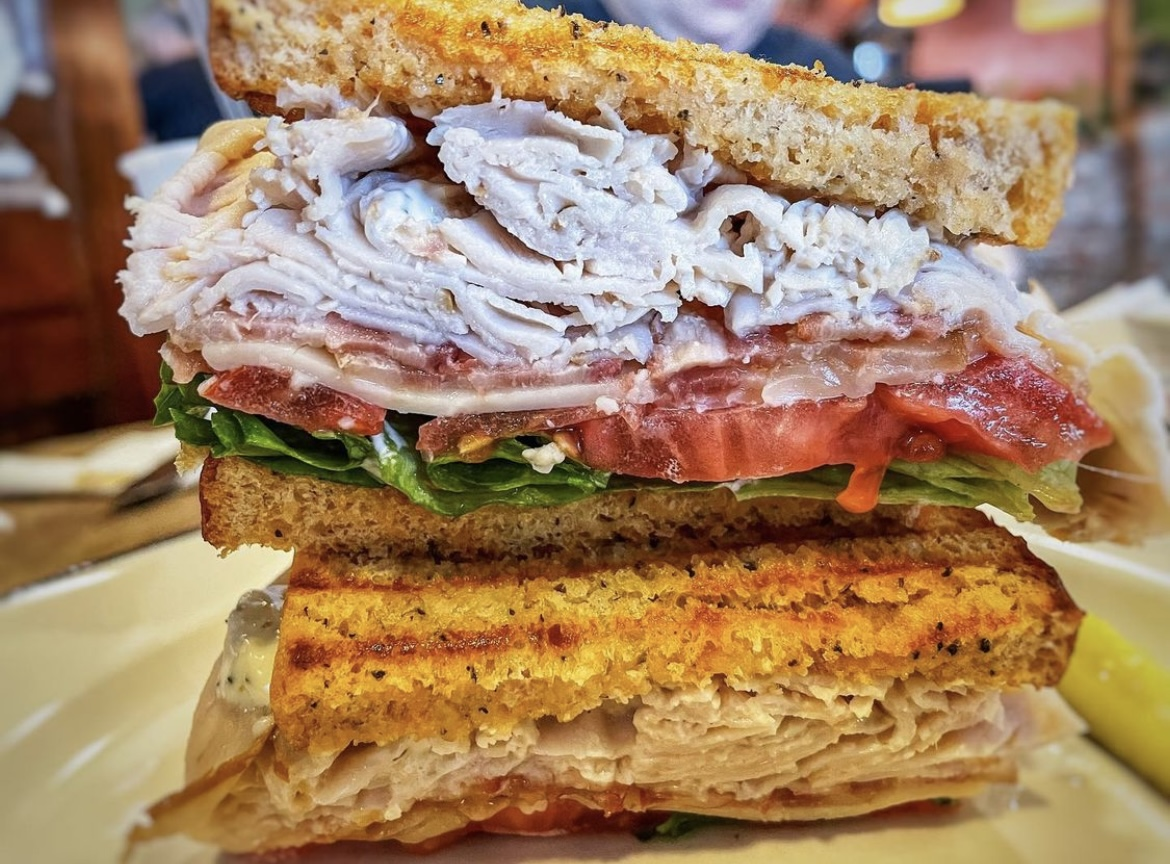 Just off the 76 strip in Branson, Sugar Leaf Bakery is an excellent café that serves everything from bacon and eggs or quiche for breakfast, to cakes, cobblers and cookies! It's the sandwiches that keep bringing me back, specifically the Ultimate BLT! Smoked applewood bacon, turkey, lettuce, tomato and pepper jack cheese, with their secret special sauce, all snuggled between two slices of their homemade tomato basil bread. The Ultimate BLT is perfection on a plate. I could eat this every day for lunch and never get tired of it! The tomato basil bread is toasted to perfection, and the smokey bacon pairs so well with the shaved turkey. Pair this sandwich with a bowl of creamy chicken and wild rice soup to send your taste buds into orbit.
Address: 2800 76 Country Blvd., Branson