I'm Billy Dove, otherwise known as @417foodist on Instagram. I regularly try new restaurants and return to old favorites to share my love of food and drinks in the 417 area. Every month for the Springfield Convention & Visitors Bureau - and YOU - I'll be highlighting new dishes and taking trips down memory lane to revisit restaurants that continue to call be back for seconds. Today, I'm sharing one of the most memorable dining experiences I've ever had in Springfield.
Since I decided to start blogging about eating adventures in the 417, one of my favorite things was getting to try brand new restaurants. It could be a new brick-and-mortar location or a brand new food truck, either way, I would get super excited. Flash back a year or so ago when Rise opened its doors in downtown Springfield. I was invited to the soft opening to check out the menu. The dishes I tried were executed very well, looked appetizing and tasted like heaven on a fork! 
Now let's flash forward a year. Rise at 105 Park Central Square in downtown Springfield brought in a new chef. The chef, Donny Cummings, was hosting a tasting menu for folks to have an opportunity to meet him and get to know him through his cooking. Needless to say, when Rise reached out and asked if I would like to attend, I jumped at the chance! 
They had one large table set for about 25 people when I arrived. Little did I know I was about to have an evening entirely better than anything I anticipated. It was a six-course meal consisting of many appetizers, main course plates, desserts and drinks.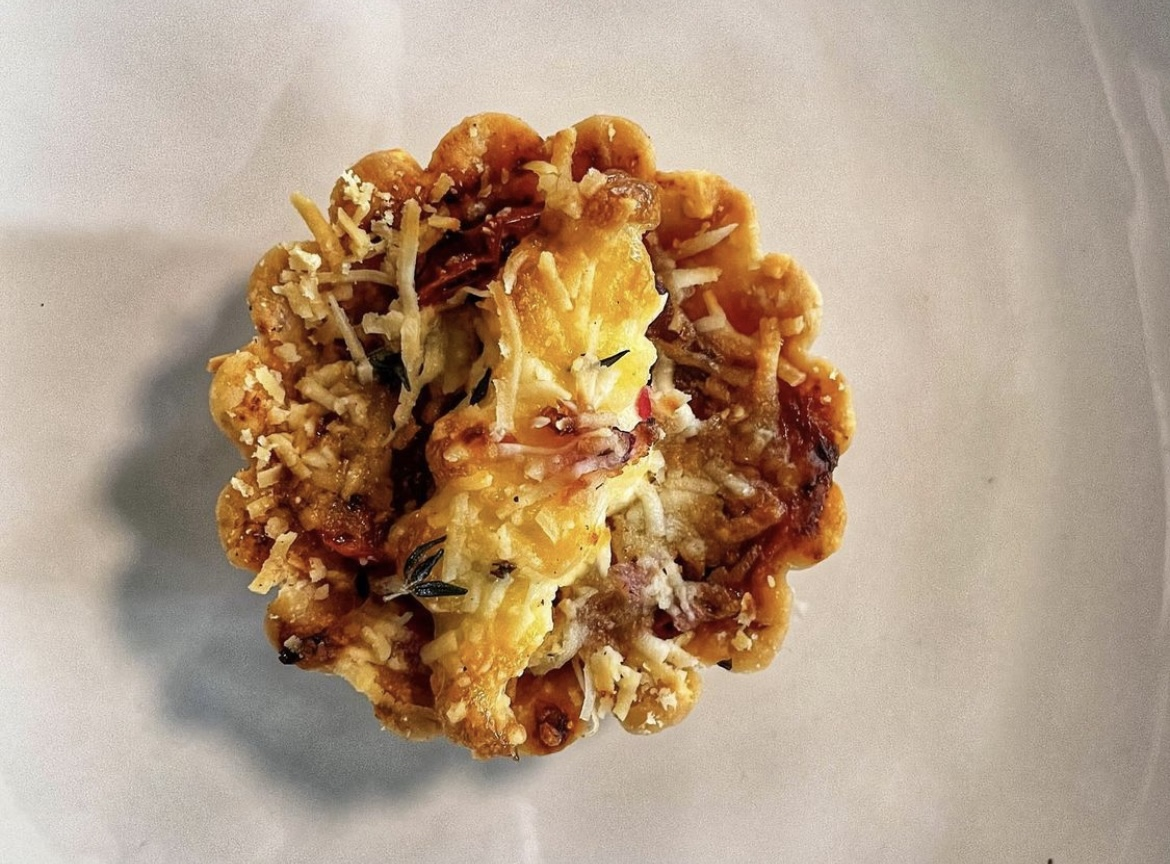 Tomato Tartalette at Rise
With each dish presented by the staff, Chef Donny gave an overview and what inspired him to create each dish. I got to enjoy everything from tomato tartalette with thyme and Parmesan to a charcuterie board covered with sourdough, sweet potato jam and duck prosciutto. It truly couldn't get any better than this!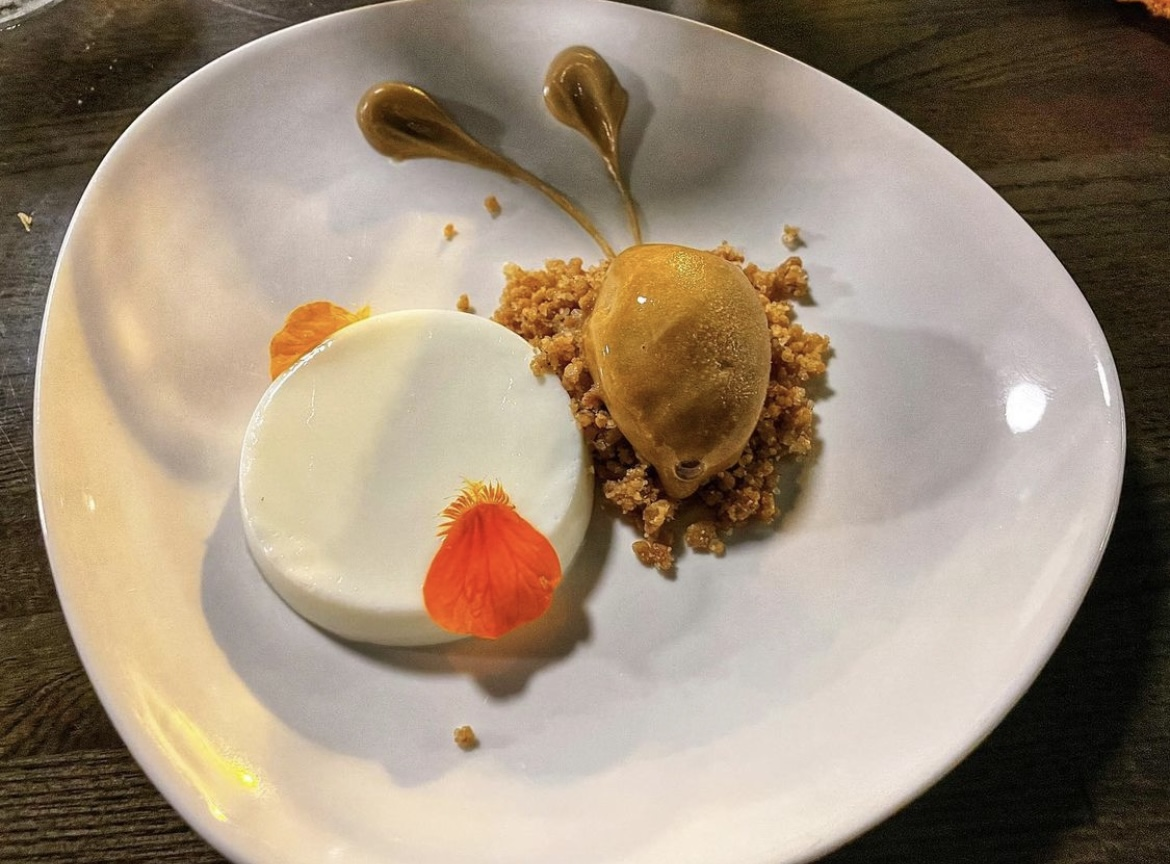 Once the appetizers were finished, the main dishes started to arrive. Stuffed chicken roulades with braised winter greens. Pappardelle with drunken mushrooms and topped with creme fraiche and pecorino Romano. Each plate was more savory than the next.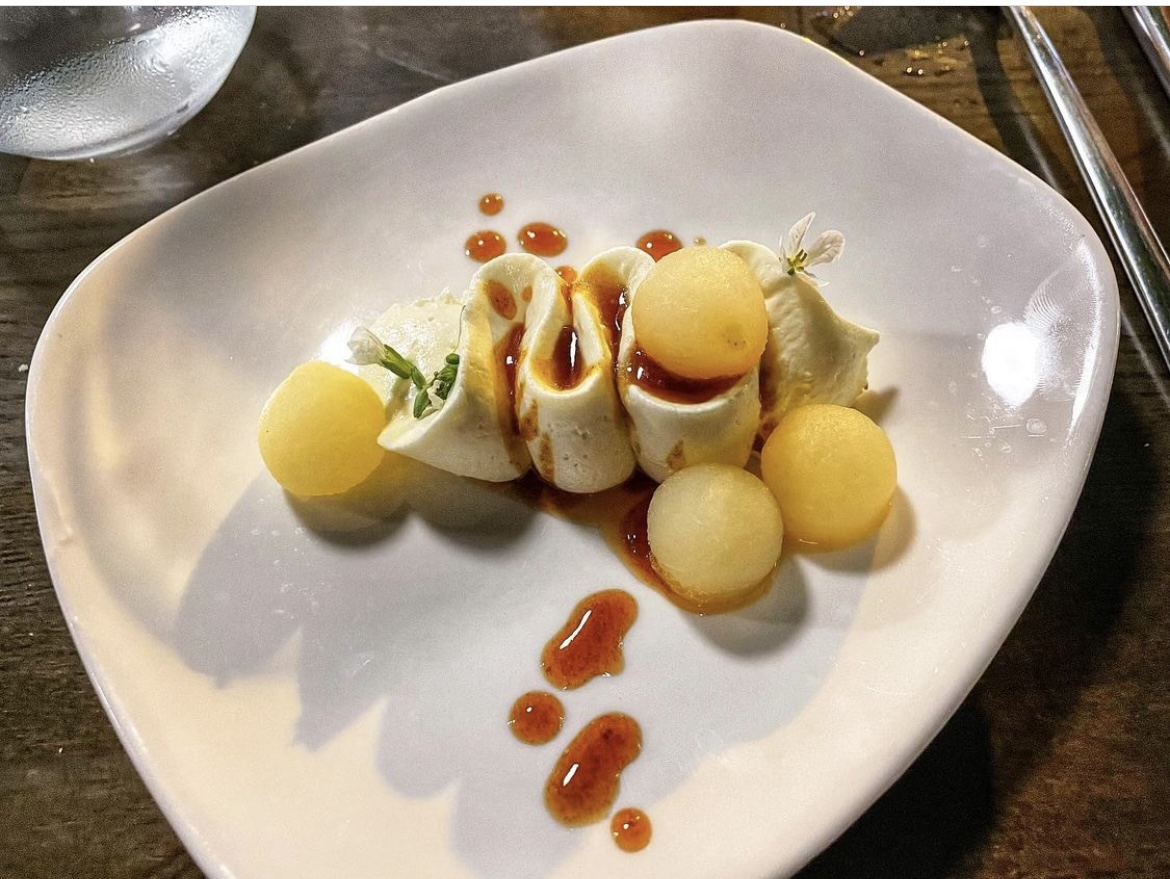 Let us not forget about dessert! A beautifully poached pear with whipped Brie and an apple cider gastrique along with buttermilk panna cotta with a coffee sorbet crumble and gooseberry gel. Perfectly sweet plates, yet so subtle your palate is not overwhelmed by sugar.  
Along with all this great food that was being served, I had the pleasure of enjoying the company of many other like-minded individuals. I sat among local business owners and journalists that I take inspiration from on social media and magazine articles about dining in the 417. 
Swapping stories, laughing and enjoying the company of all those great people while eating so much delicious food made for a memorable dining experience. Topped with a lavender old-fashioned and an espresso martini, it became more than memorable; it was my greatest dining experience.
What is the moral of the story you ask? Any chance you get to enjoy great food, put on by a great chef and staff, with even greater company, TAKE IT! It just might be one of the most memorable dining experiences you will ever have.