Whether you're looking to see local talent, a touring Broadway hit, the symphony or collegiate talent before they hit the big time, Springfield has it all!
Juanita K. Hammons Hall for the Performing Arts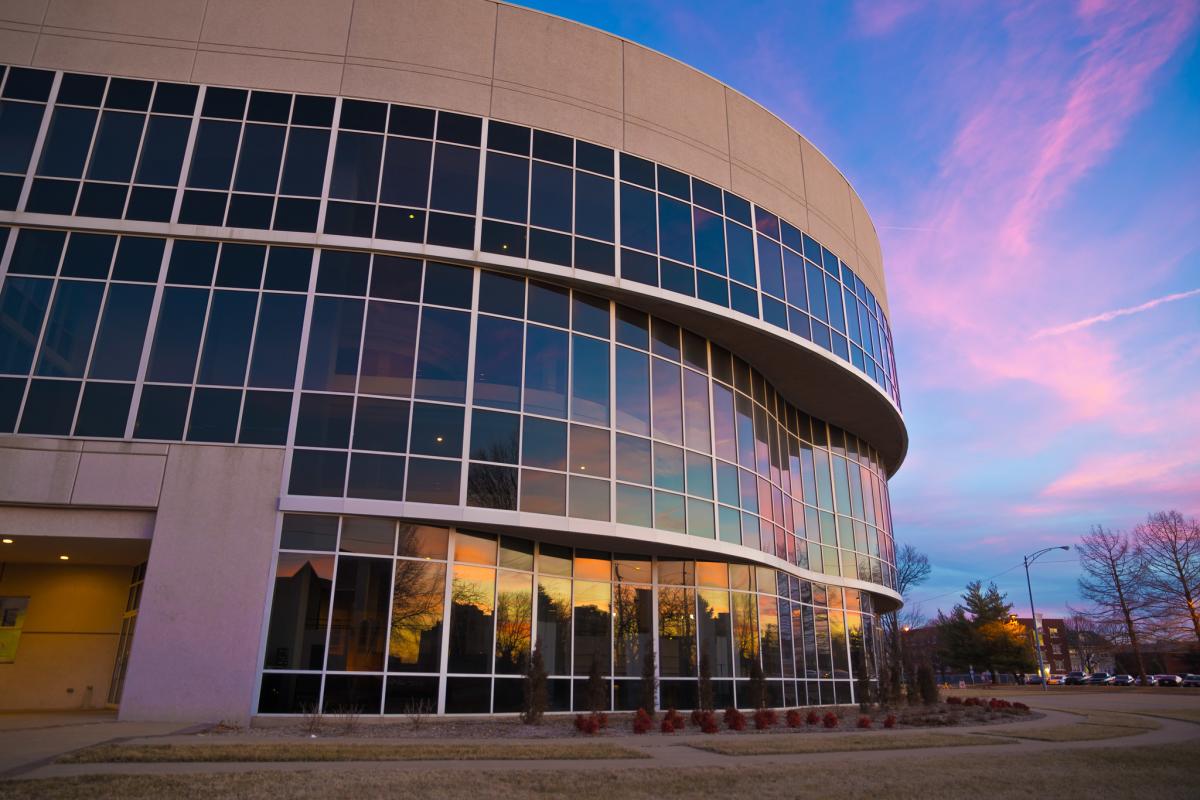 For traveling national Broadway tours, stellar performances and live music, Hammons Hall is the place to be. Home to the Springfield Symphony Orchestra, this 2,264-seat venue is on the Missouri State University campus. 
Address: 525 S. John Q. Hammons Pkwy., Springfield
The Gillioz Theatre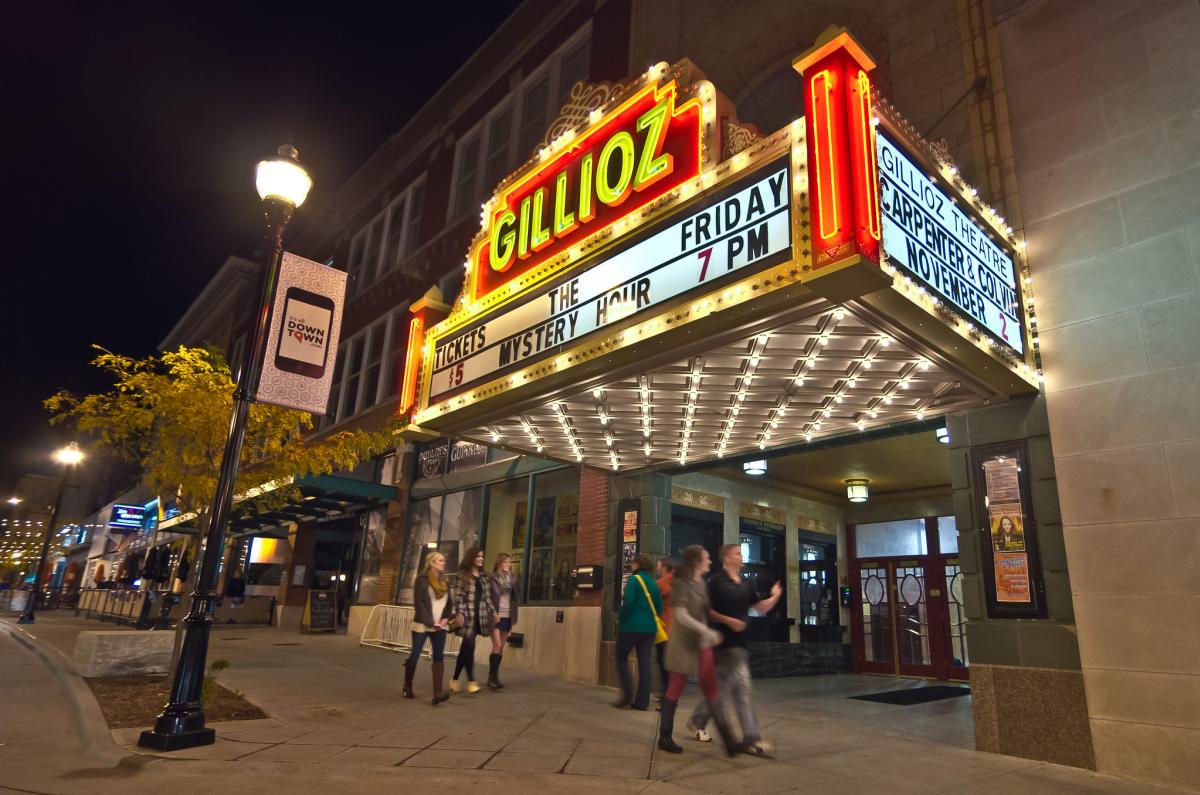 The Gillioz Theatre opened in 1926, and its lobby and auditorium were restored to its original style in 2006. It has hosted singers, movie showings, bands, plays, comedians, notable speakers and more.
Address: 325 Park Central E., Springfield
Springfield Contemporary Theatre
The Springfield Contemporary Theatre provides an immersive experience for theater-loving adults. Shows are in an intimate setting where audiences feel a part of the show.  
Address: 157 Park Central Square, Springfield
Blue Room Comedy Club
Blue Room Comedy Club reopened at its new location in 2021. This comedy club hosts local or national names every weekend.
Address: 420 W. College St., Springfield
Tent Theatre 
Outdoor theater at its best, Tent Theatre provides a summer-only experience at its performances under the big top. Audiences in 2023 will be able to enjoy the newly constructed John Goodman Amphitheatre. The open-air facility will include 350 seats and is named after Missouri State University and Tent Theatre alumnus John Goodman.
Address: 1147 E. Grand Street, Springfield
Springfield Little Theatre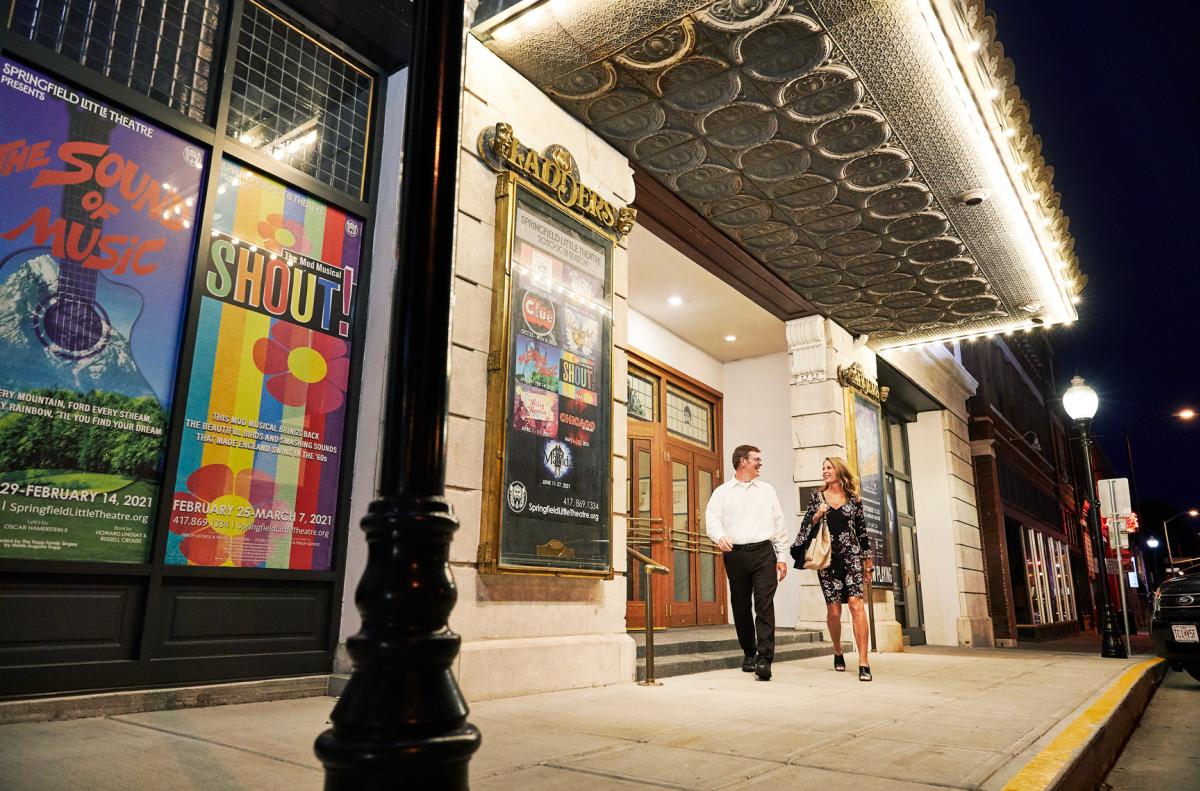 The historic Lander's Theatre has been home to Springfield Little Theatre—the largest local theater company in the state—since the troupe started more than 80 years ago. Now, SLT shows are where local performers display their talent. Performances range from Broadway musicals to family-focused shows. 
Address: 311 E. Walnut St., Springfield
Small Umbrella Theatre Company
Formed in 2021, this theater company was started by Paige and Joe Rogers, to highlight women and underrepresented performers. In its third season, the troupe has so far put on shows such as Little Women, Once on This Island, Rent and Do Not Leave Baggage Unattended.
Address: 900 N. Benton Ave., Springfield
Abou Ben Adhem Shrine Mosque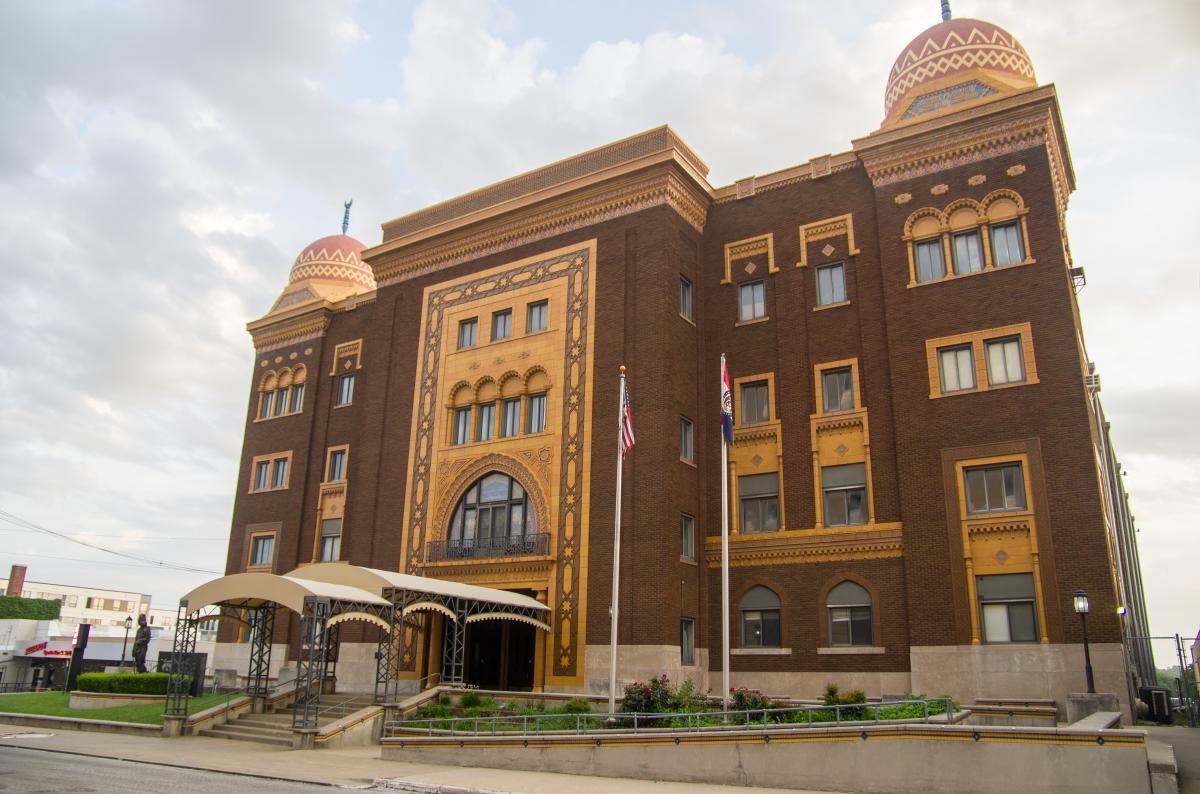 With more than 90 years of supporting local nonprofit organizations and community events, The Shrine Mosque seats more than 3,200 people. The colorful venue hosts local events as well as live concerts and even sporting events.
Address: 601 E. St. Louis St., Springfield
Stained Glass Theatre
Bringing spirituality to the theater, the Stained Glass Theatre, sets up shows around Christian-based themes put on by local artists. 
Address: 1996 W. Evangel St., Ozark
The Outland Complex
Right in the middle of the downtown scene, The Outland Complex has a 1959 Cadillac on the front of the bar. This venue is open seven days a week and is known to feature rock and heavy metal bands.
Address: 326 South Ave., Springfield
AETOS Center for the Performing Arts
Nixa Public Schools is opening a new state-of-the-art performing arts center in 2023. AETOS is expected to draw national performers and provide a home for Nixa school performers. 
Address: 205 North St., Nixa
Drury University Theater Department
Theater students perform a range of live shows, and even host their own film festival. 
Address: Wilhoit Theatre, E. Central St., Springfield
Great Southern Bank Arena
You can find big time acts like Journey performing at Great Southern Bank Arena.