Beautiful scenery beckons those who love the outdoors and want to explore the hiking trails surrounding Springfield.
Just hop in the car, drive two or three hours, put on your hiking boots and take off. You'll be amazed by what you'll see.
"Outdoors in the Ozarks is unlike anywhere else," said Danny Collins, founder of 37 North Expeditions guide service. "Many of the popular outdoor destinations in this world are known because they have a few iconic highlights that everyone wants to visit. The Ozarks doesn't have that one iconic spot, and that is what makes it special. It is a vast area of gorgeous landscapes that are waiting to be explored, and a plethora of ways available to explore it."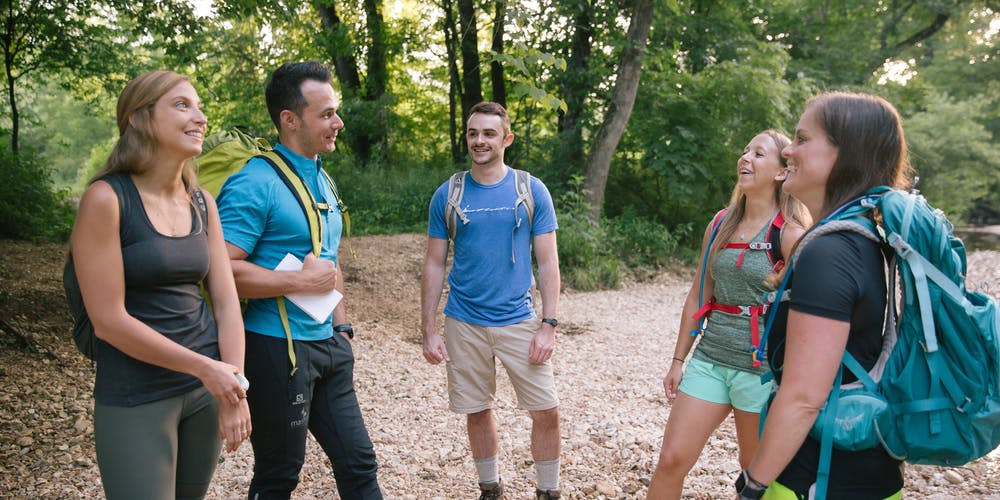 37 North Expeditions.
Here are some of Collins' favorites.
Lost Valley Hiking Trail is one of the most gorgeous hikes in the Ozarks. This easy-going, family-friendly hike near Defiance, Missouri, has everything from waterfalls to caverns and is amazing both in the wet spring and colorful fall.
Sam's Throne Trail is one of the more unique hikes in the area. This hike leads you down along a ridge before crossing a saddle with spectacular views on both sides. After about 1.5 miles of the hike, you have a short rock scramble to a hilltop with 360-degree views. This hike near Judea, Arkansas, is easy except for finding the trailhead and the short rock scramble at the end.  
The Yellow Rock Trail is best in the fall where you can see for miles some of the most amazing fall colors. This moderate 3-mile hike at Devil's Den State Park in Arkansas, leads you up to a hilltop where you hike along the edge for most of the remainder of the hike and enjoy amazing views everywhere you look. 
Seven Hollows Trail at Petit Jean State Park near Cedar Falls, Arkansas, is named after the seven hollows you pass through on this loop hike. The best time to visit is in the spring when the creek you'll follow is flowing. The best part of this hike is a visit to the grotto where you have a waterfall spitting out of the rock that is tucked away almost hidden to those passing by. This hike is moderate in difficulty. 
The Ozark Trail (Klepzig Mill to Rocky Falls) near Winona, Missouri, is a hiker's paradise. This trail leads you from one of the most amazing waterfalls in the area (also a great swimming hole) to some natural shut-ins. Hikers pass through forests and along the river the entire way. Make sure to keep your eye out for the herds of wild horses that reside in the area. 
Richland Creek Wilderness near Sand Gap, Arkansas, is most known by kayakers, but the hiking in this area is like nowhere else. Twin Falls is a moderate to difficult hike where you have multiple water crossings. The trail leads you along the river with large boulders all over, then ends at Twin Falls where you can wade out to a stunning double waterfall.
If you need an expert to help you with a hike, check out 37 North Expeditions. The guide service offers trips from Springfield and Bentonville, Arkansas. 37NorthExpeditions.com