There seems to be a boom of Thai food in Springfield and the surrounding area, and I am loving every minute of it! From food trucks to brick and mortar spots, Springfield, Missouri has some great options when it comes to Thai curry, noodles, fried rice, and much more. 
N'joy Thai Street Food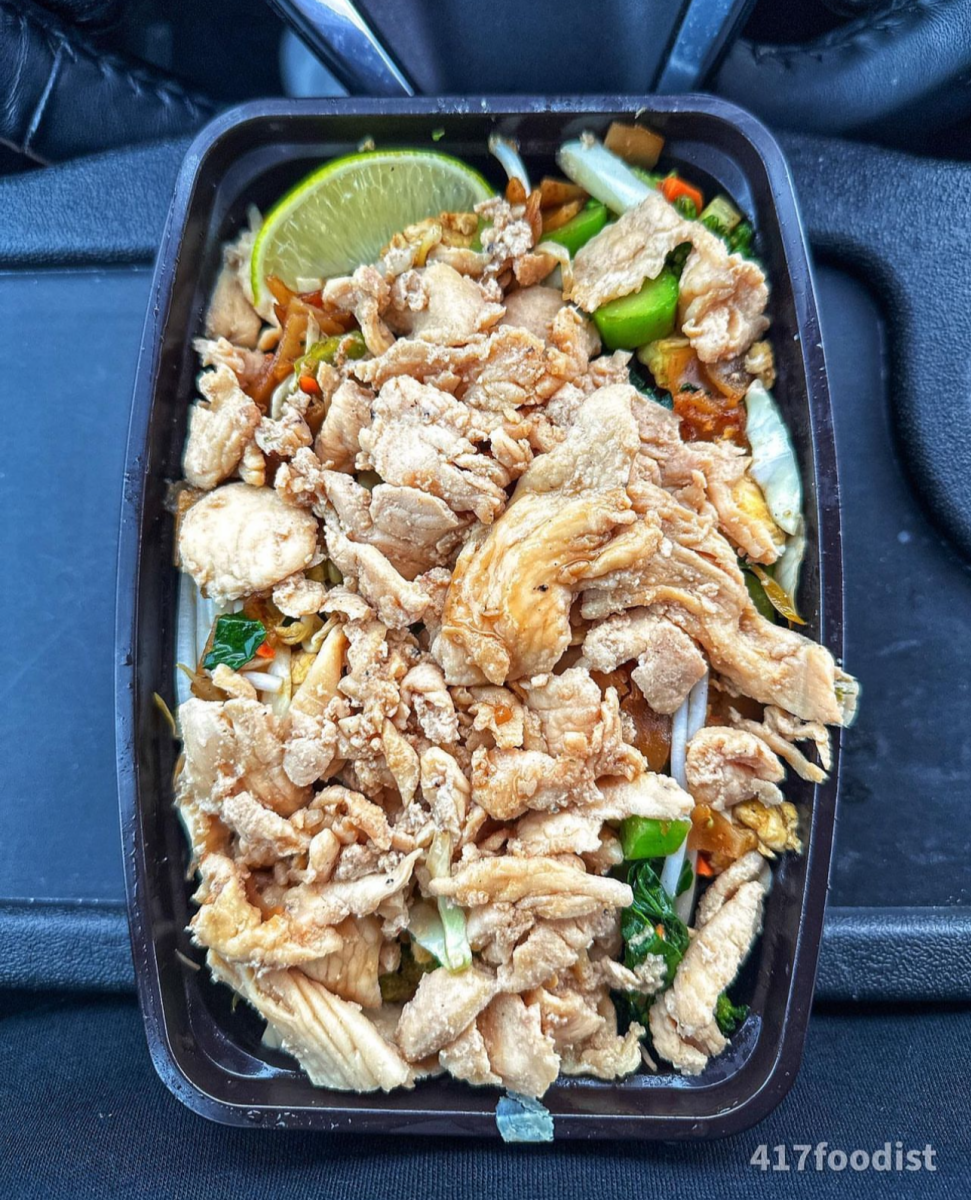 When you are driving in and around Springfield and you spot a bright yellow food truck selling Thai food, well you best pull over and enjoy some N'Joy Thai Street food! N'Joy is serving a variety of Thai staples, like PaNang curry and Pad Thai, but it's the Pad See Ew that caught my eye. Rice noodles are stir fried with sweet black soy sauce, soybean paste, garlic, broccoli, Chinese broccoli, cabbage and carrots. You can choose to add either chicken, beef, or shrimp for your protein. The whole dish is slightly sweet, earthy, and pairs perfectly with their house made crab rangoon.
Thailand Station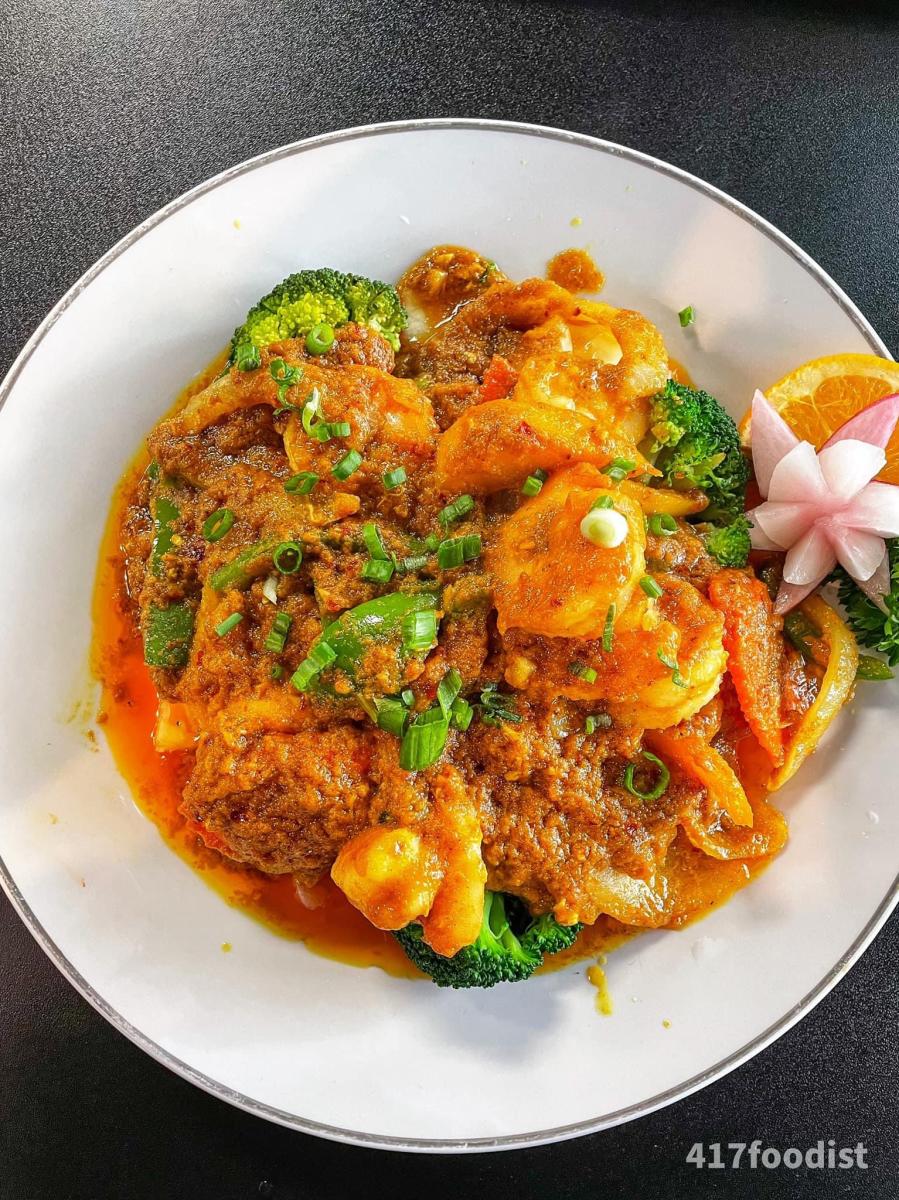 Thailand Station has quickly become one of my favorite spots to eat in Springfield. Typically, once I find a dish that I love, I will order it until I force myself to try something new. Enter the Creamy Shrimp Medley—a delightful combination of stir-fried shrimp, onions, bell peppers, green onion, and carrots enveloped in a mild yet rich curry sauce. This delectable medley is artfully presented over a bed of steamed vegetables accompanied by a side of rice. The aroma alone from the plate will make your mouth water. The vibrant and fresh steamed veggies provide a burst of color, while the curry sauce introduces a perfect blend of richness and heat. For a complete and satisfying meal, complement it with a refreshing Thai tea.
Address: 1730 E. Republic Road, Springfield 
Rama Thai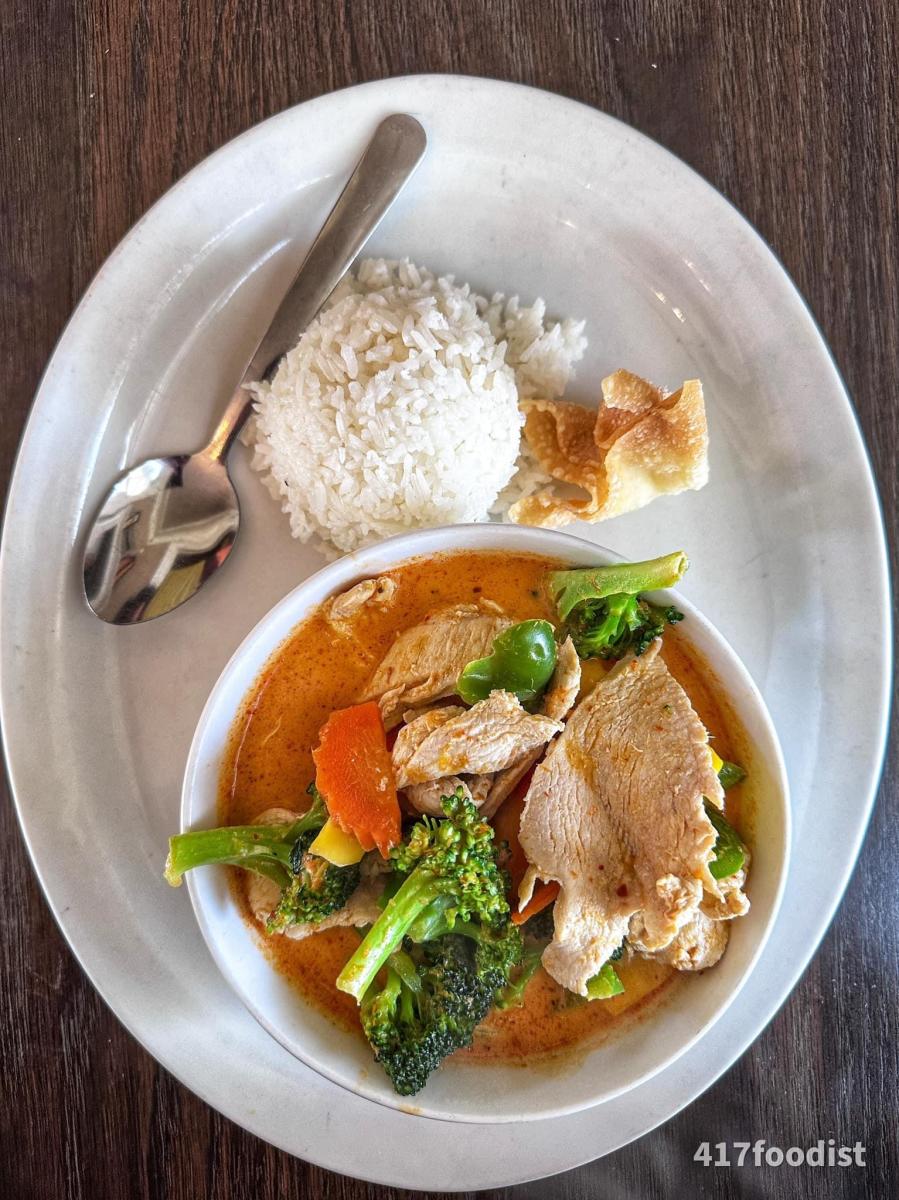 When one dreams of Thai food, you most usually dream about the delicious smells that come from that two-story home on Walnut in downtown Springfield. I am talking about the locally famous, Rama Thai. My first visit to Rama Thai wasn't that long ago, but it was a memorable visit, as I devoured a bowl of their mango curry. This culinary masterpiece boasted a generous medley of chicken, bell peppers, broccoli, carrots, and succulent mango slices, creating a symphony of flavors. The curry, with its sweet yet pleasantly spicy profile, exuded a captivating fragrance that lingered in the air.
Rama Thai also recently opened a new sister restaurant nearby called Thai Square. See a full video tour of it here!
Address: 1129 E. Walnut St., Springfield
Everyday Thai
My introduction to Thai cuisine led me to Everyday Thai, the initial destination of my culinary exploration. Although aware of Pad Thai's popularity, I sought an adventure beyond the familiar, prompting me to delve into a bowl of Pad Pak Ruam. This enticing stir-fry featured a medley of chicken, bean sprouts, cabbage, carrots, yellow onions, broccoli, and green onions. The dish's flavor profile was a harmonious blend of garlicky richness and savory goodness, delivering everything one could desire in exceptional Thai cuisine!
Address: 220 W. Battlefield Road, Springfield 
Thai Express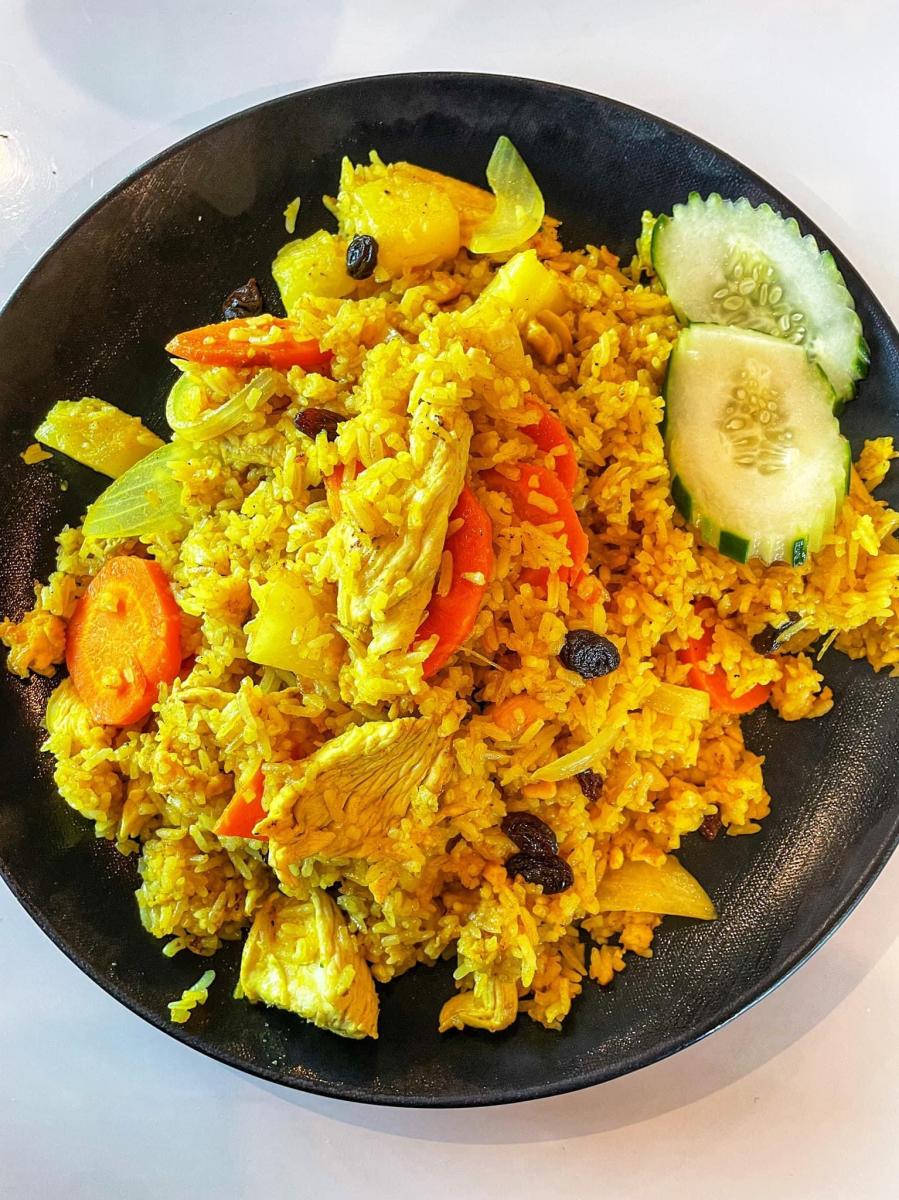 I love ordering fried rice for multiple reasons. One, you can pack the dish with protein and vegetables, and just never seem to overwhelm it. Two, there is usually enough of it to feed multiple people or make multiple meals out of it. The mango fried rice from Thai Express was both packed with flavorful ingredients, and I left with half in a to-go box. Thai style fried rice cooked with fish sauce, carrots, onions, pieces of mango, and I chose chicken as my protein. Using the fish sauce adds great saltiness, and brininess to the dish, which goes well with the sweetness of the mango.
Address: 2113 W. Republic Road, Springfield 
Tong's Thai Restaurant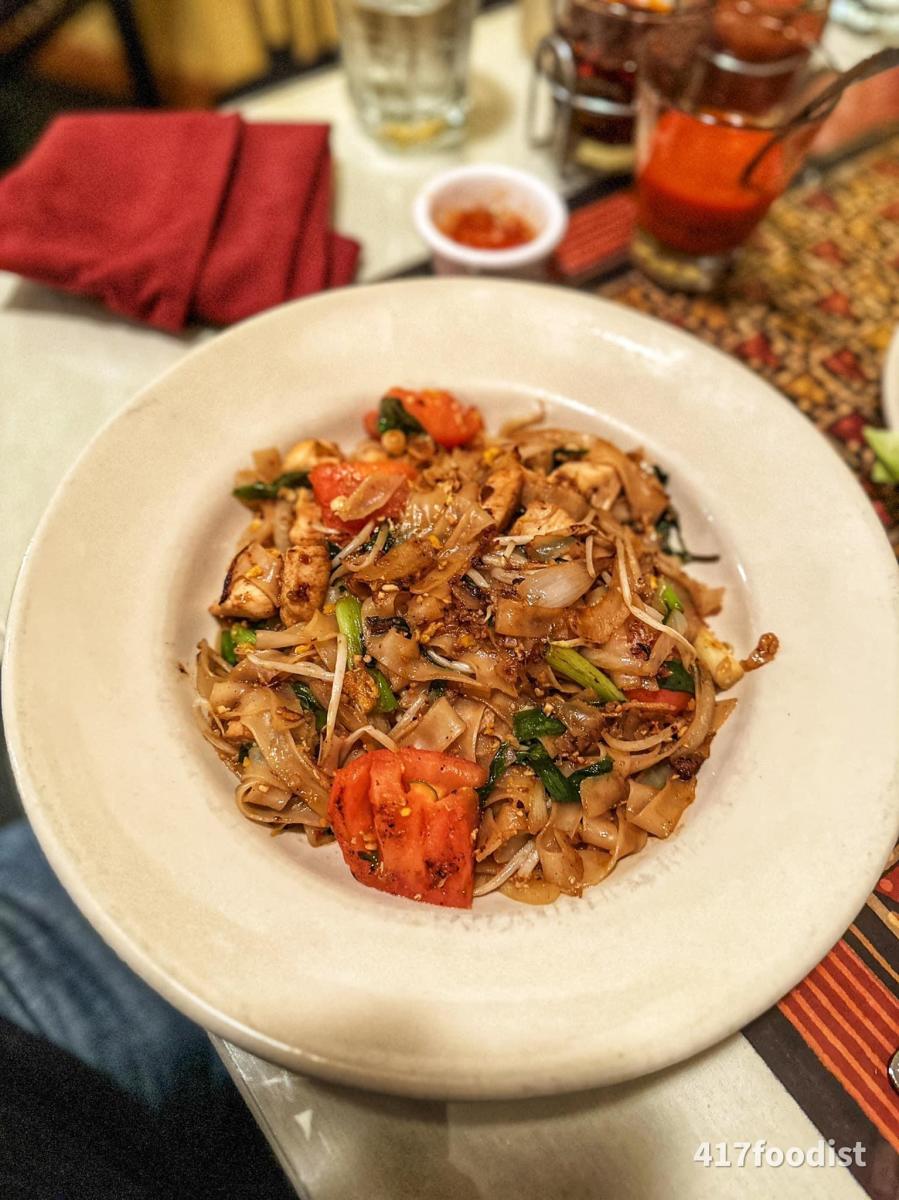 There are few restaurants in the 417 that have such a rich history as Tong's Thai Restaurant. Tong, himself is probably more well known than the food. The moment you step into the restaurant, you're welcomed with many photographs of Tong that tell a bit of his life story. The food is just as welcoming as Tong is, and the menu is not skimping when it comes to choices. The Drunken Noodles come highly recommended, so naturally that's what I ordered. Stir fried noodles, with basil, bean sprouts, tomatoes, and a slightly spicy Thai sauce. This was the first time I had drunken noodles with tomatoes in it, and I found it to be a nice addition. When you visit, plan to stay a while, and listen to some stories from Tong, himself, and enjoy some great food.
Address: 3454 S. Campbell Ave., Springfield