If you're wondering what to do next in Springfield, Missouri, why not visit the city in alphabetical order? Here is a sample of activities you can do in Springfield with attractions and restaurants ranging from A to Z.
Askinosie Chocolate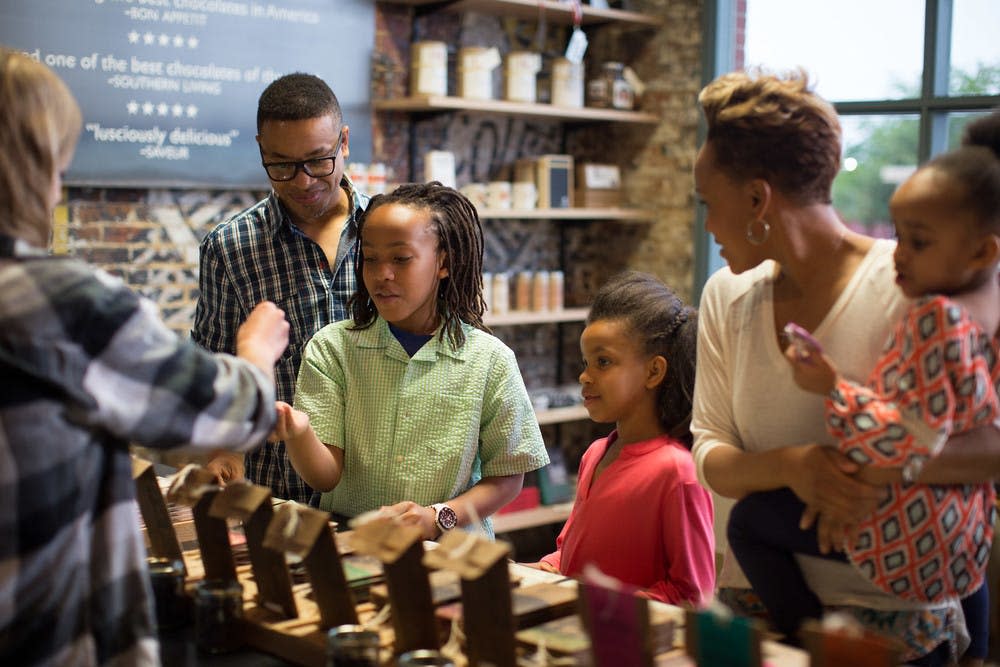 Visit Springfield's own chocolate factory, Askinosie Chocolate, a small batch direct trade chocolate maker sourcing 100% of their cocoa beans directly from farmers.
Address: 514 E. Commercial St., Springfield
Bass Pro Shops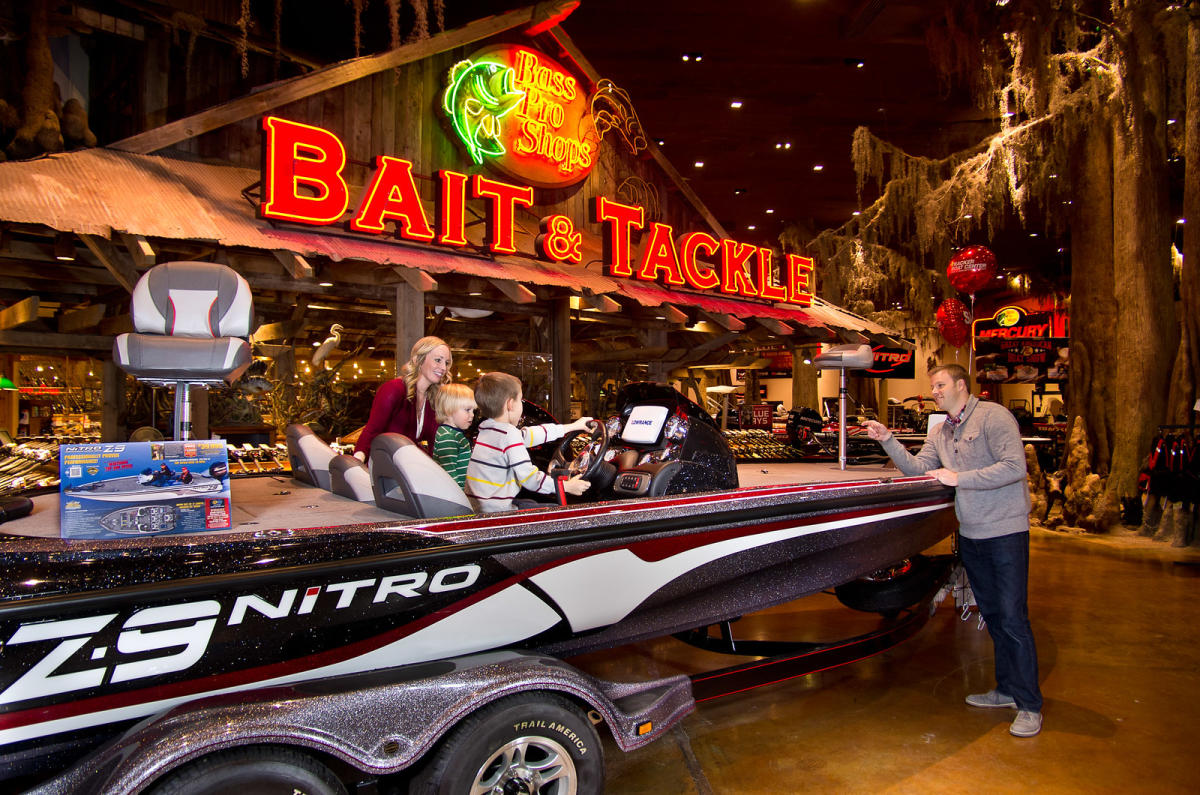 Known as The Grandaddy of All Outdoor Stores®, explore all 500,000 square feet of the original Bass Pro Shops that attracts over 4 million people a year.
Address: 1935 S. Campbell Ave., Springfield
Cardinals Baseball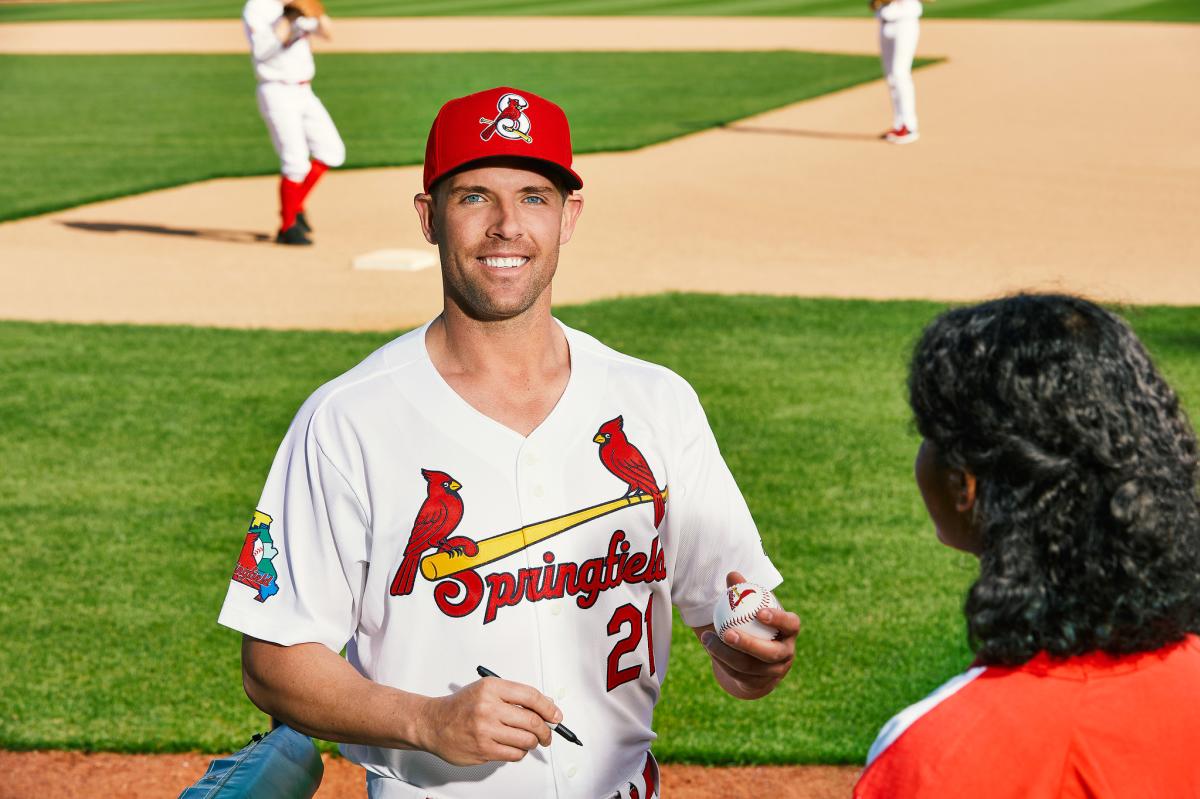 Attend a Springfield Cardinals Baseball game at Hammons Field, where more than 100 of the St. Louis Cardinals players got their start.
Address: 955 E. Trafficway St., Springfield
Dickerson Park Zoo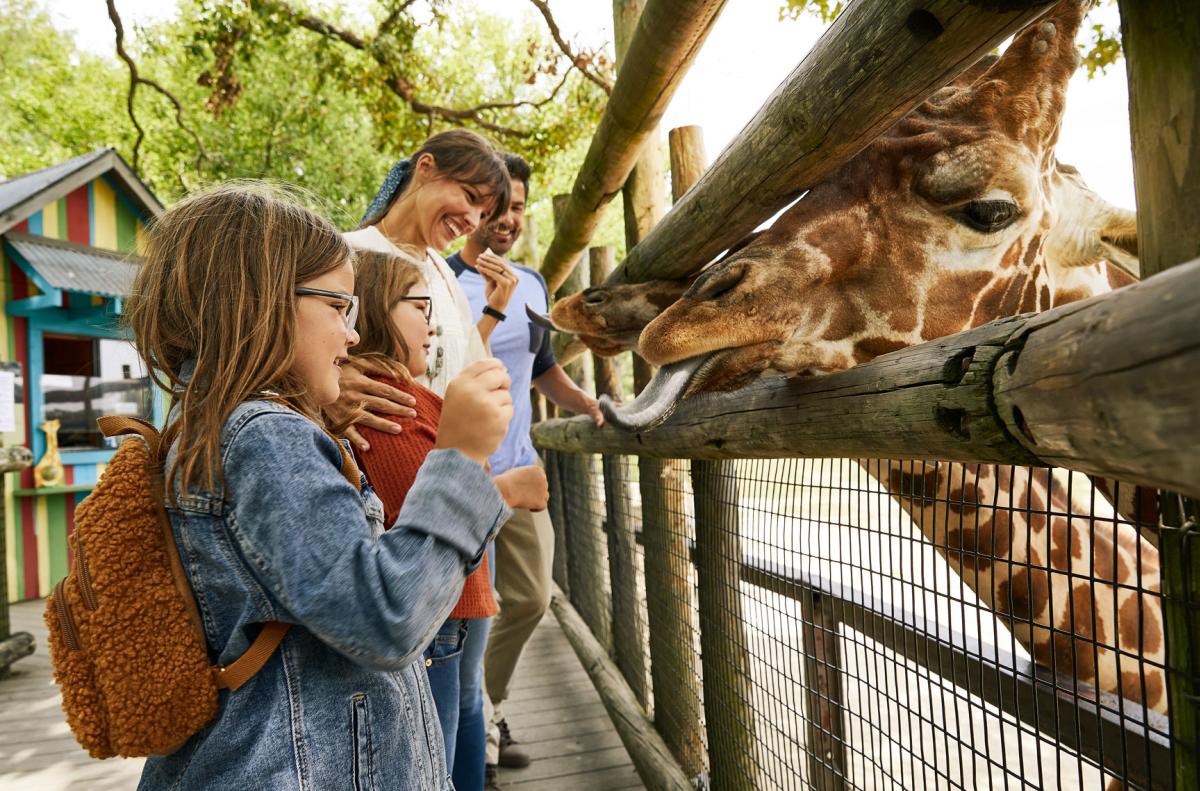 Learn about more than 500 animals while strolling along the 1.2 miles of paved trails at Dickerson Park Zoo.
Address: 1401 W. Norton Road, Springfield
Eurasia Coffee Co.
Head to Eurasia Coffee Co. on Historic Commercial Street for tasty pastries, bakery items and coffee.
Address: 445 E. Commercial St., Springfield
Farmers' Markets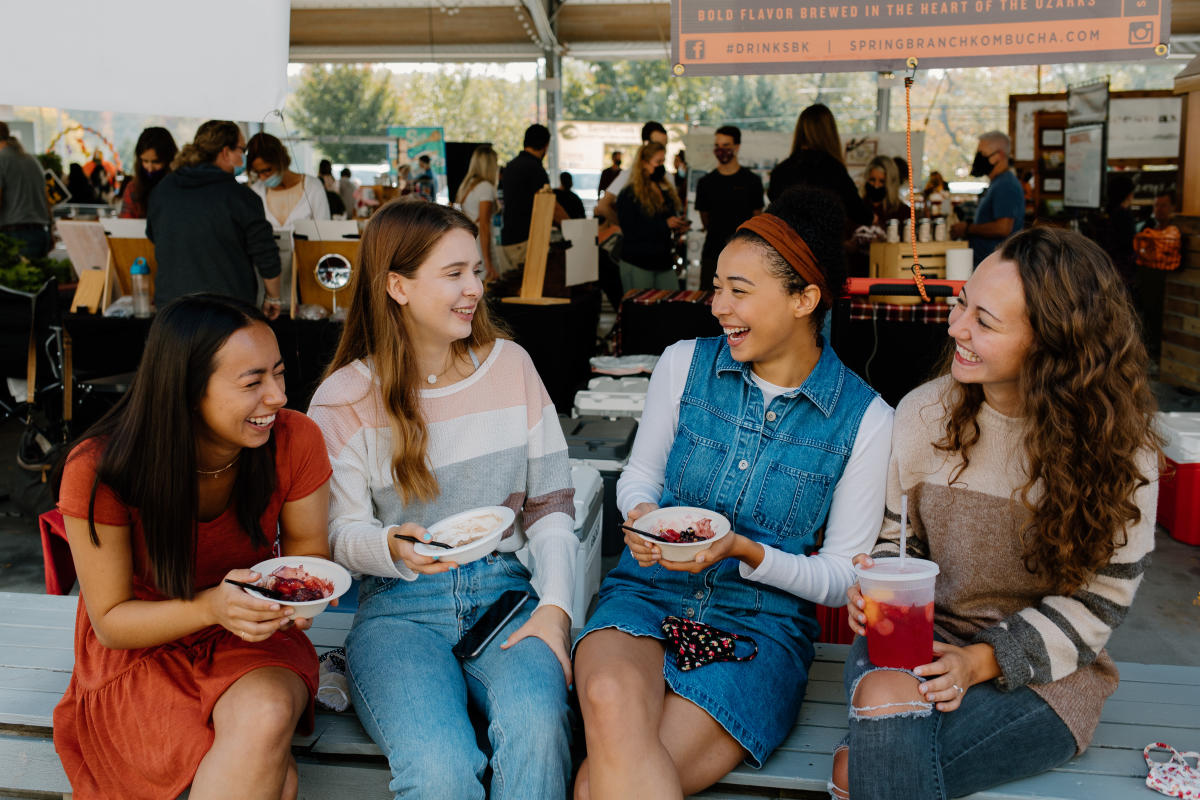 You can visit five farmers' markets across the Ozarks such as the Farmers Market of the Ozarks, C-Street City Market, the Greater Springfield Farmers' Market, The Ozarks Farmers' Market, and Metro Eats filled with locally grown produce, homemade crafts, candles and delicious food.
Gillioz Theatre
See live concerts, movies, and shows at the Gillioz Theatre on Route 66.
Address: 325 Park Central E., Springfield
Historic C-Street
For quaint restaurants, shops and coffee houses, visit businesses along Historic Commercial Street.
Address: Commercial Street Historic District
Itty Bitty City
Let the little ones play at Itty Bitty City, a play center featuring a pretend cafe, firehouse, police station and market.
Address: 3640 S. Campbell Ave., Springfield
Johnny Morris' Wonders of Wildlife National Museum & Aquarium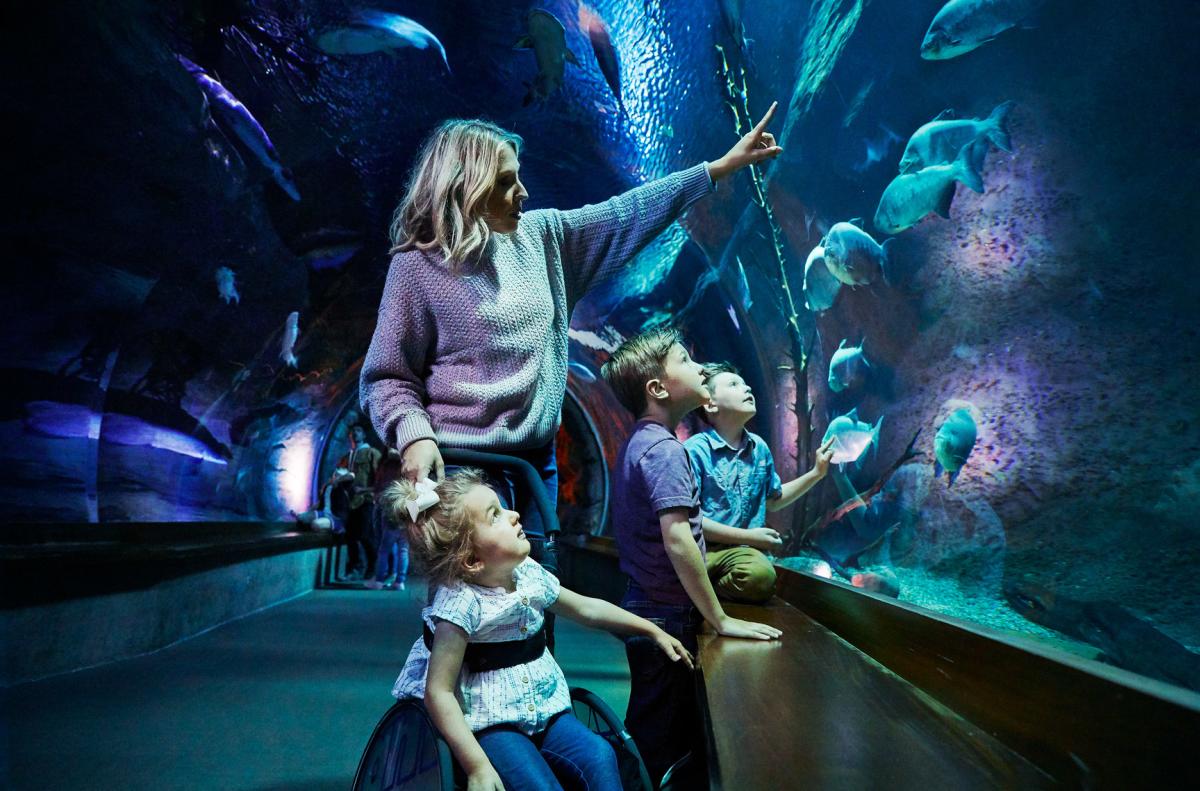 Take a journey through Wonders of Wildlife's immersive wildlife galleries and 1.5 million gallon aquarium adventure showcasing 35,000 live fish, mammals, reptiles, amphibians and birds.
Address: 500 W. Sunshine St., Springfield
Kai After Dark
Located in the heart of downtown Springfield, head to Kai for delicious sushi and drink specials.
Address: 306 S. Campbell Ave., Springfield
Laura Ingall's Wilder Museum
The Laura Ingalls Wilder Home & Museum inspires curiosity and fosters learning about the American pioneer experience through the life and literature of Laura Ingalls Wilder.
Address: 3060 State Hwy A, Mansfield
Mizumoto Japanese Stroll Garden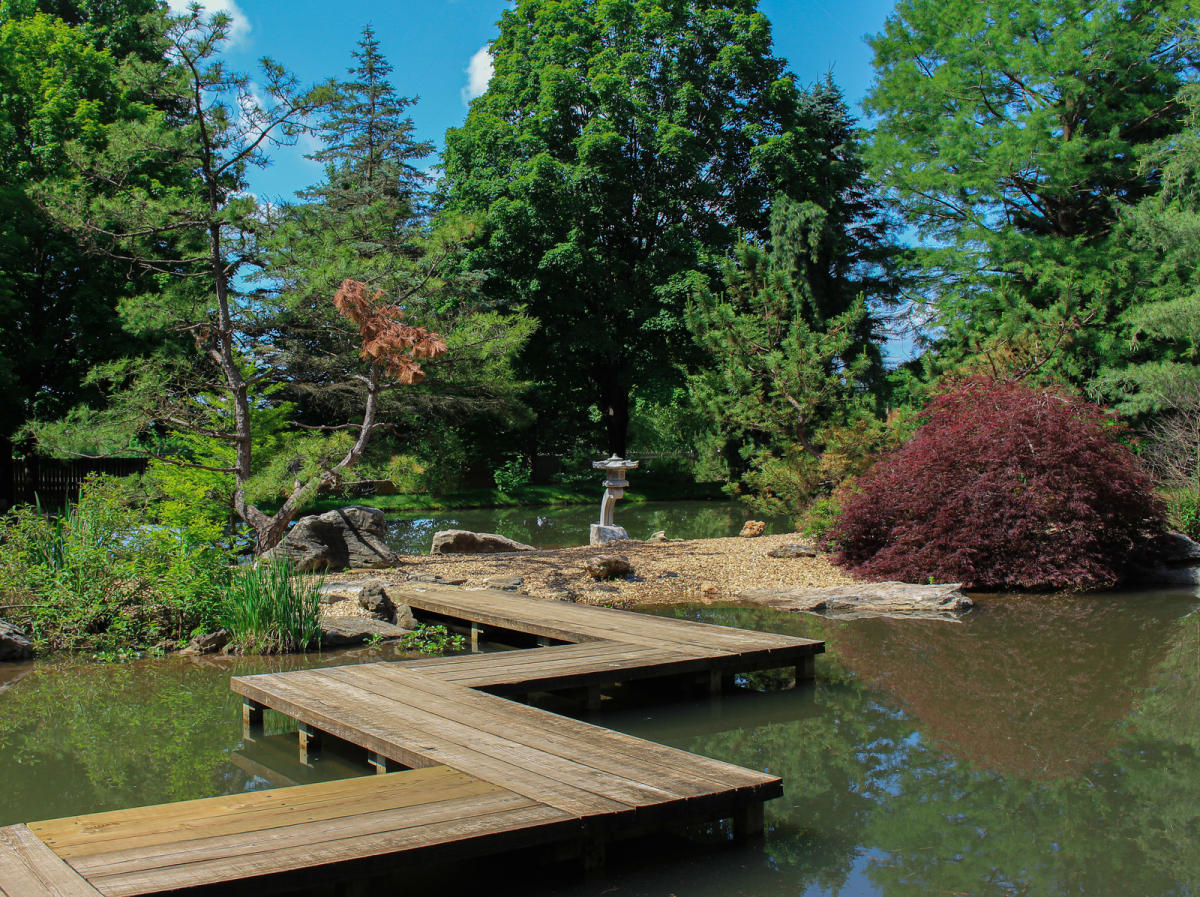 The oldest attraction at the Springfield Botanical Gardens, the 7.5-acre Mizumoto Japanese Stroll Garden includes a large koi lake, moon bridge, meditation garden, tea house and traditional Japanese garden landscaping.
Address: 2400 S. Scenic Ave., Springfield
Nathanael Greene Park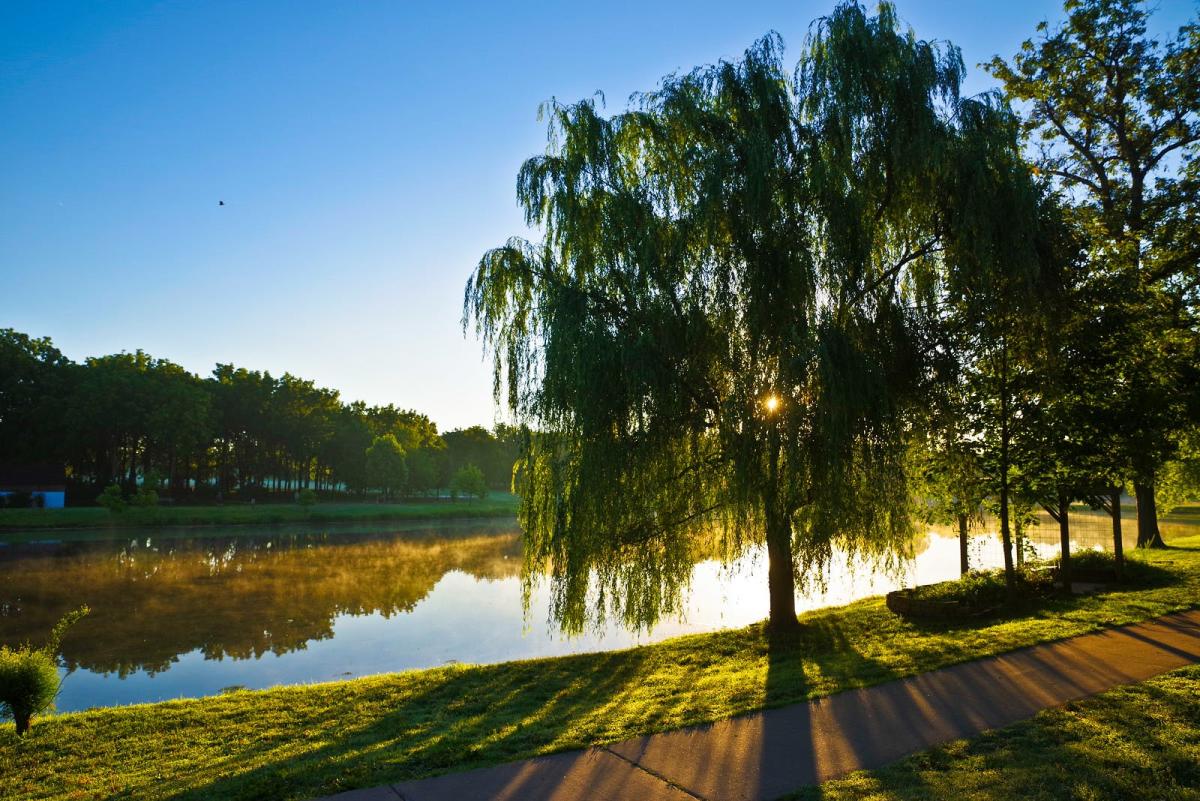 The 113-acre Nathanael Greene/Close Memorial Park is home to the Springfield Botanical Gardens, Lake Drummond, several themed gardens and the Roston Native Butterfly House.
Address: 2400 S. Scenic Ave., Springfield
Ozark Mill & Finley Farms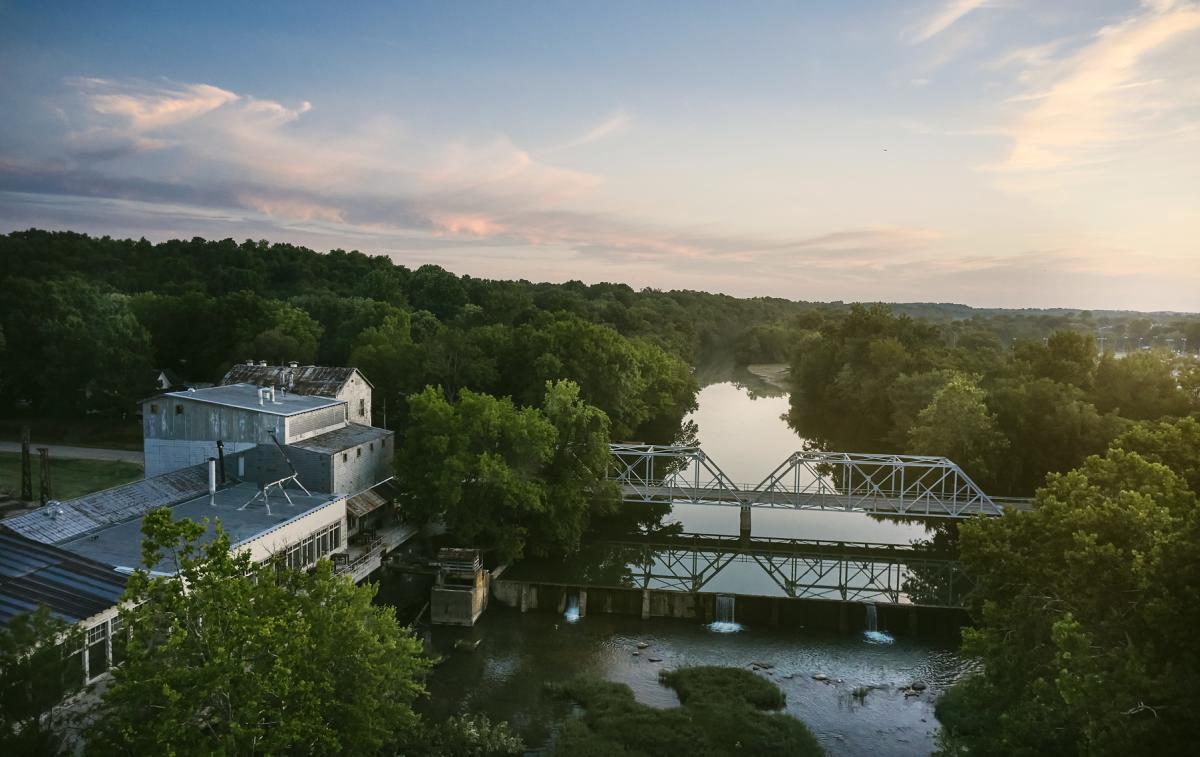 Photo courtesy of Finley Farms
Built-in 1833, the Ozark Mill serves as the heart of Finley Farms. The Mill restaurant, The Garrison speakeasy and museum tell the seldom-heard stories of the Ozarks way of life through culinary craftsmanship and educational experiences. Beyond The Mill, property highlights include a riverfront wedding chapel, the historic Riverside Bridge, a coffee shop and an urban farm.
Address: 802 Finley Farms Lane, Ozark
Pythian Castle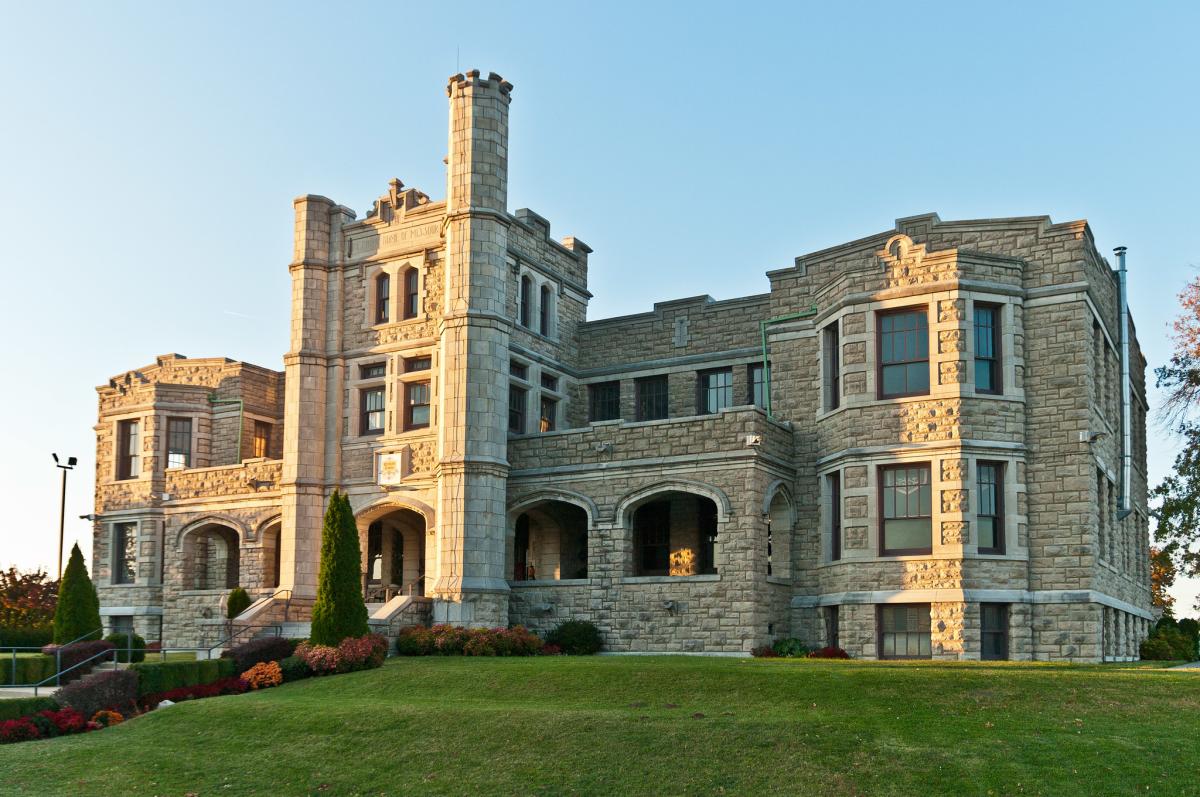 Experience history, culture, and ghost stories at Pythian Castle, Springfield, Missouri's only castle.
Address: 1451 E. Pythian St., Springfield
Queen City Deli
A simple counter-serve restaurant that prepares St. Louis- and Chicago-style Italian sandwiches and hearty pastas, Queen City Deli is a local favorite.
Address: 1647 E. Sunshine St., Springfield
Route 66 Car Museum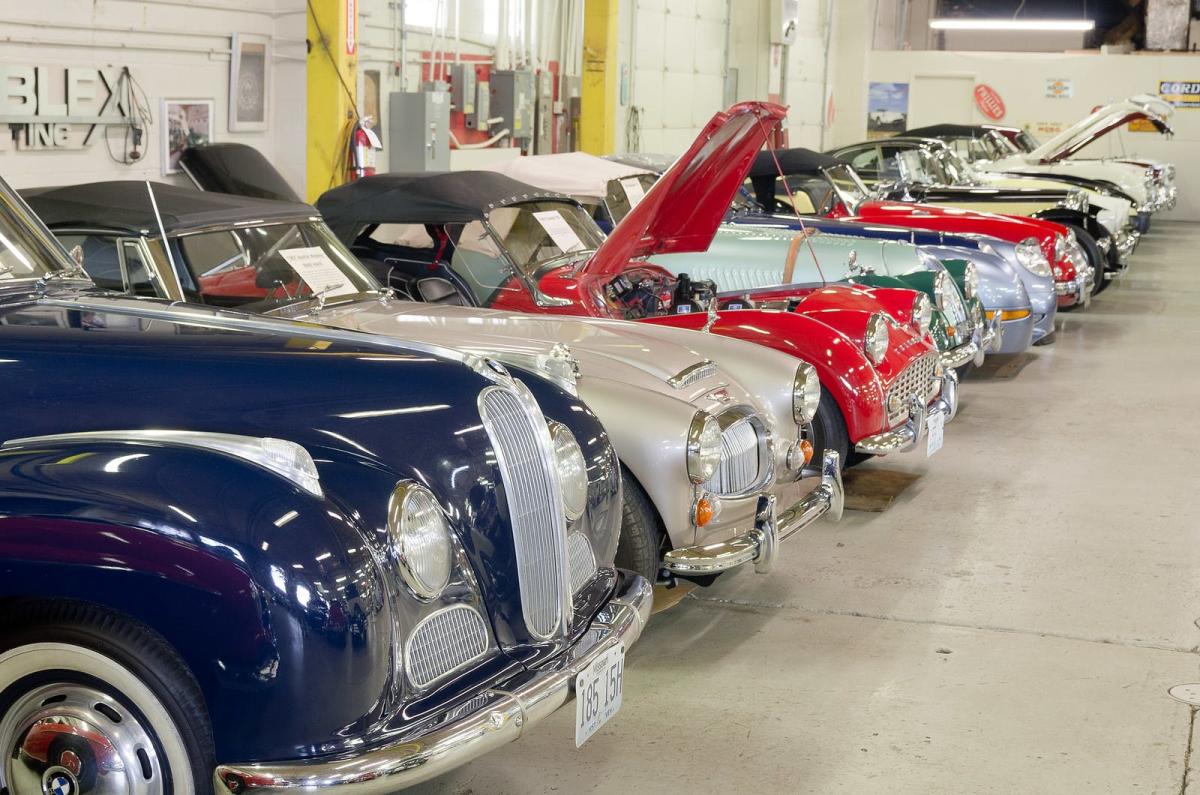 The 20,000-square-foot Route 66 Car Museum features a 70-car collection of sports cars, 1907 to 1980 classics and movie cars.
Address: 1634 W. College St., Springfield
Smallin Civil War Cave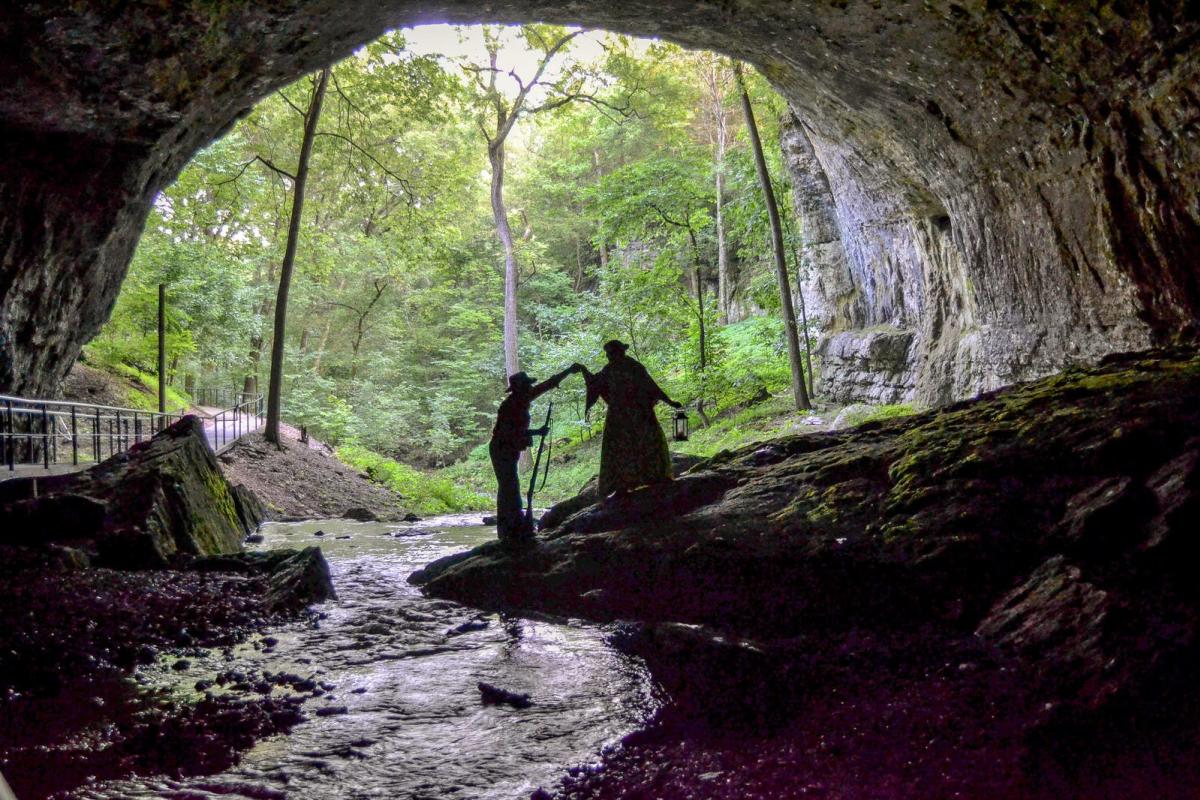 Discovered in 1818, Smallin Civil War Cave's breathtaking ten-story arch leads you into rich human history and rare cave life.
Address: 3575 N. Smallin Road, Ozark
TommyHawks Axe House
Test your axe-throwing skills at Tommyhawks Axe House.
Address: 1631 W. College St., Springfield
Urban Air Adventure Park
Climb your way through the ropes course or take a trip down the Sky Rider Coaster at Urban Air Adventure Park.
Address: 2825 Glenstone Ave., Springfield
Vantage Rooftop Lounge & Conservatory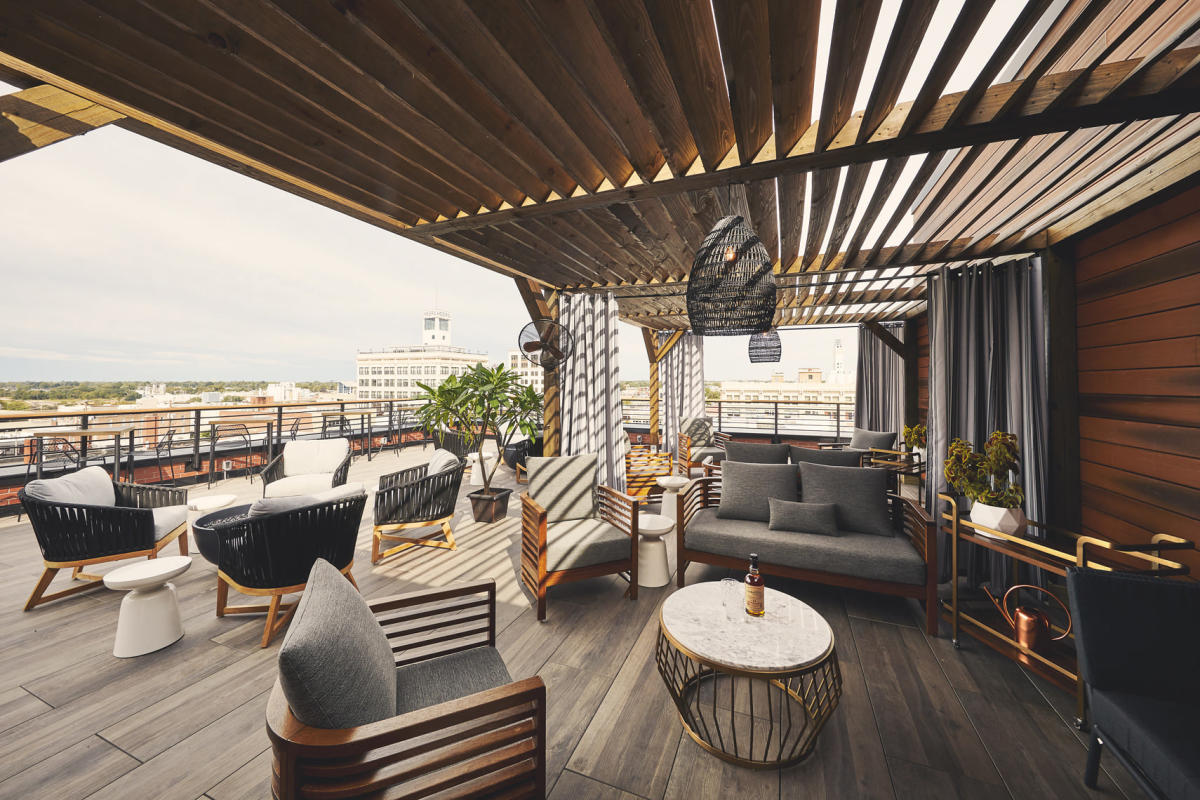 Photo courtesy of Vantage Rooftop Lounge & Conservatory
With beautiful European Art Deco style and live greenery inside and rooftop patio outside, Vantage is sure to become a favorite for locals and travelers alike.
Address: 260 E. McDaniel St., Springfield
Wilson's Creek National Battlefield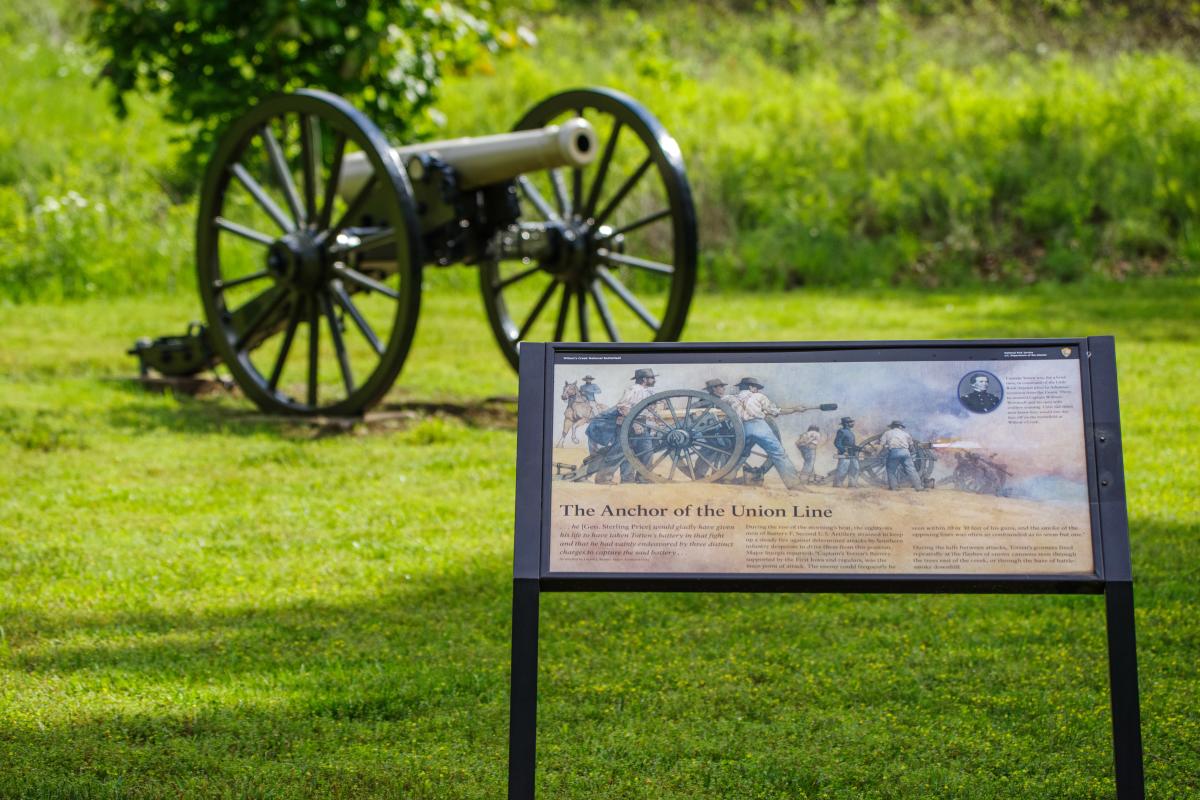 Wilson's Creek National Battlefield is one of six national parks in Missouri filled with history and opportunities to learn about the first major Civil War battle fought west of the Mississippi River.
Address: 6424 W. Farm Rd. 182, Republic
Xeriscape Garden
A style of landscape design requiring little or no irrigation or other maintenance, the WaterWise Xeriscape Garden is filled with beautiful flowers and plants for anyone to enjoy.
Address: E. Linwood Circle, Springfield
Yakov's Theatre
Make a quick drive down to Branson to the home theater base for Russian-born comedian, Yakov Smirnoff.
Address: 470 State Hwy. 248, Branson
Zenith Climbing Center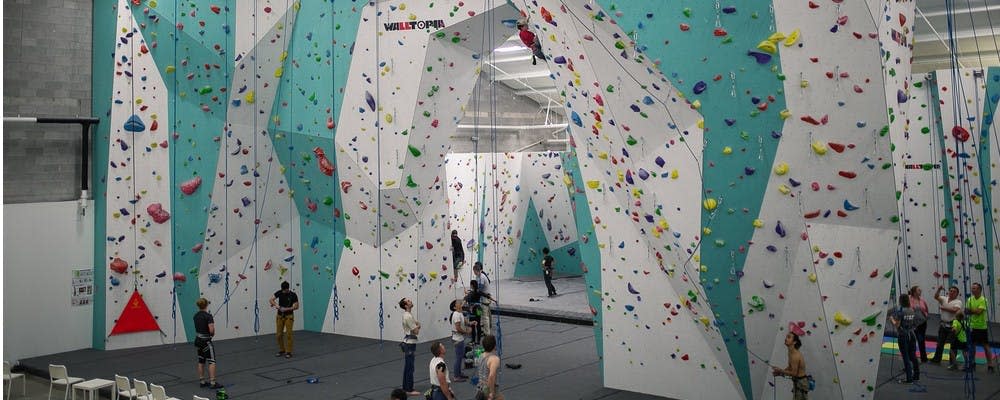 Photo courtesy of Zenith Climbing Center
Take a climb at Zenith Climbing Center featuring state-of-the-art Walltopia climbing walls, training and systems area, yoga studio and gear shop.
Address: 3534 E. Sunshine St. #3, Springfield