Looking to explore Springfield's romantic spots? We've got you covered with this couples getaway itinerary that showcases Springfield, Missouri's romantic restaurants and couples activities.
Where To Stay
Springfield has a variety of accommodations to fit your desired experience, needs, and budget. Check out our places to stay page for more information.
Things To Do
Mini Golfing
For an affordable afternoon activity, Springfield has an array of mini golf courses to choose from. Golf around the world at Getaway Golf and putt through notable landmarks such as the St. Louis Arch and the Eiffel Tower. Putt over bridges and through tunnels at Swing Right Golf for a challenging mini golf course. For old-school mini-golf, Fun Acre is perfect if you love the feel of nostalgic mini-golf courses. 
Mizumoto Japanese Stroll Garden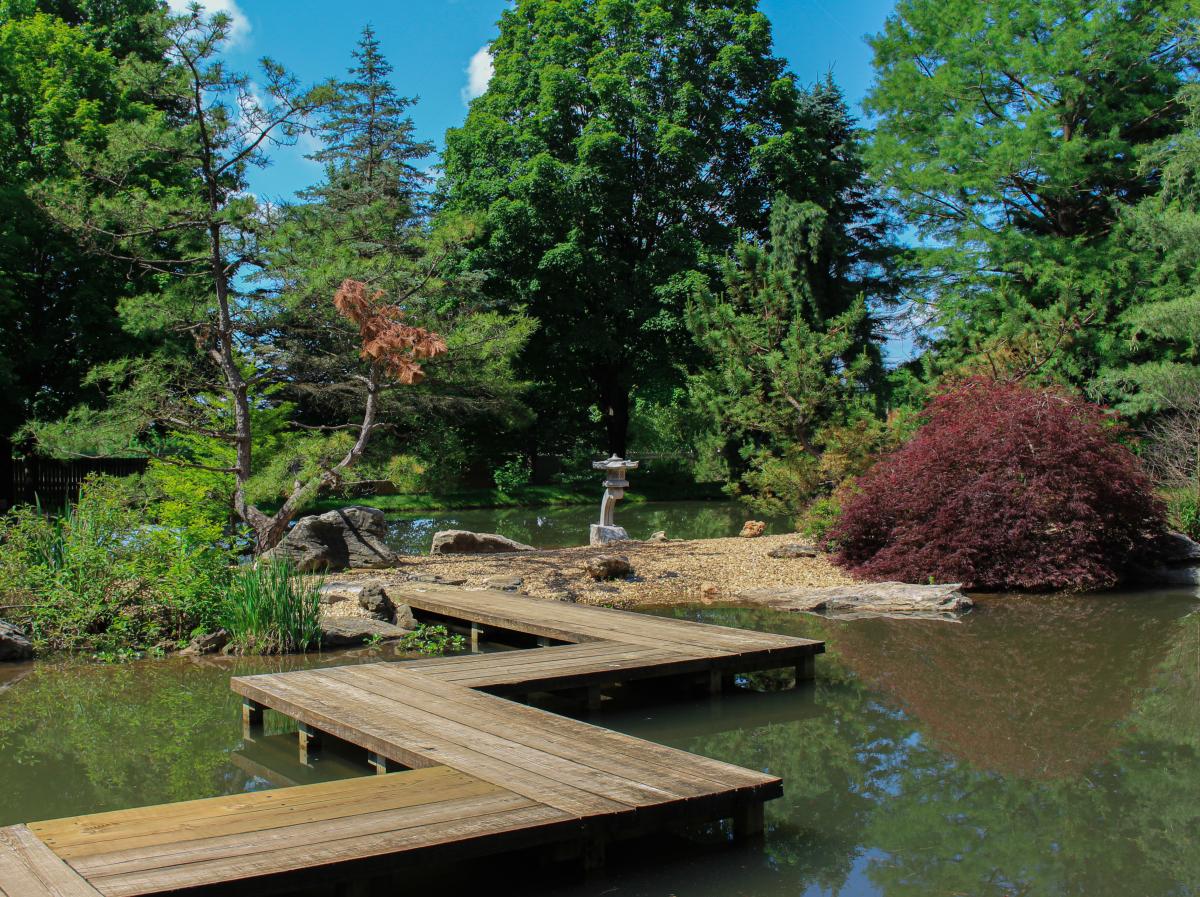 The oldest attraction at the Springfield Botanical Gardens, the 7.5 acre, Mizumoto Japanese Stroll garden is perfect for a romantic stroll. The garden includes a large koi lake, moon bridge, meditation garden, tea house and traditional Japanese garden landscaping. Built in the 1980s in partnership with Springfield's Sister City, Isesaki, Gunma Prefecture, Japan, the garden is open seasonally from April through October. November-January the garden hosts Gardens Aglow where it's lit up with thousands of Christmas lights.
Address: 2400 S. Scenic Ave., Springfield
Springfield Farmers' Markets
Head to one of many Farmers' Markets in the area for grocery shopping or handmade souvenirs. If you're visiting on a budget, a fun date idea could be shopping around the market for ingredients to make your next meal. 
Live Shows and Performances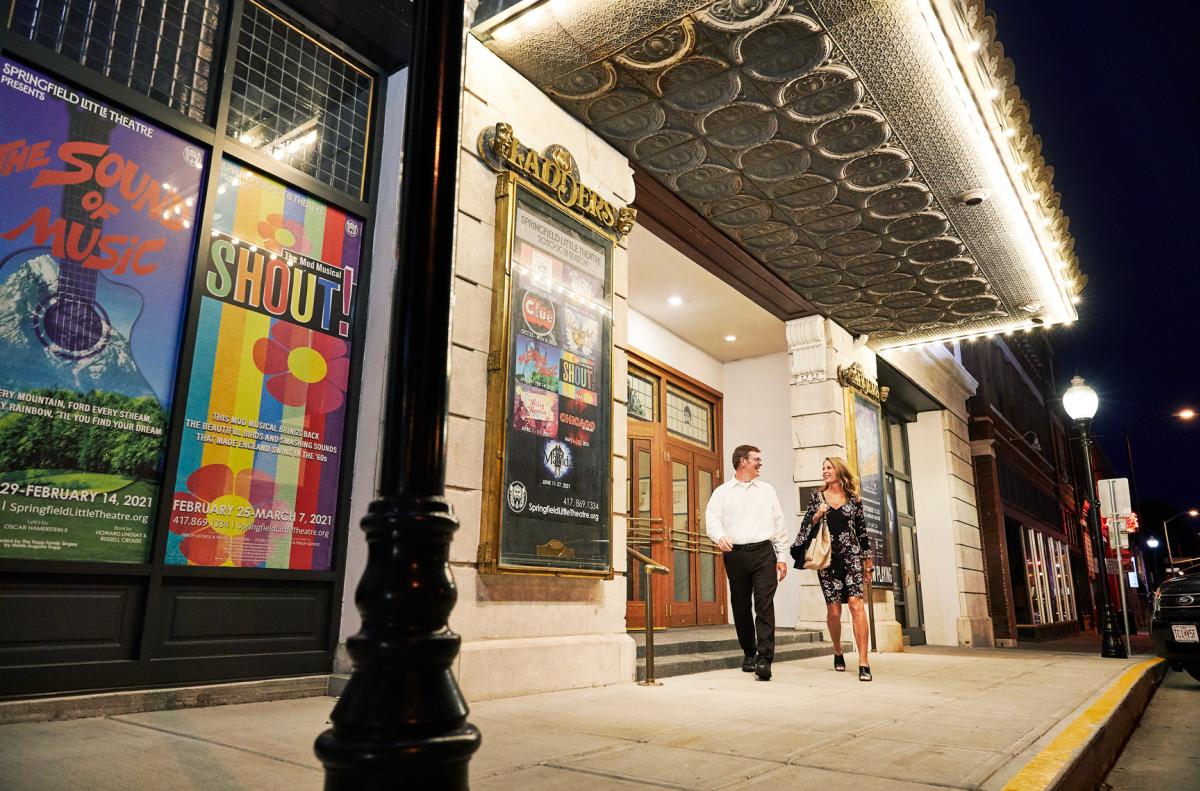 From dazzling Broadway shows to a talented local artistic community, Springfield's performing arts scene is more vibrant than ever before. Festivals, concerts, plays, musicals, opera and much more provide exciting performing arts entertainment year-round. Check out live performances by The Springfield Little Theatre, the Springfield Symphony Orchestra, Ozarks Lyric Opera, Springfield Contemporary Theatre, The Springfield Ballet, Missouri State University, Drury University and others.
You can also see live and touring performances at Juanita K. Hammons Hall for the Performing Arts, The Historic Gillioz Theatre and Blue Room Comedy Club.
Springfield Pottery Shops
For a memorable keepsake or souvenir to display, Springfield has an assortment of pottery shops where you can paint and create your own masterpiece. Firehouse Pottery, Artistree Pottery and Springfield Pottery are all great shops to play with color and create a one-of-a-kind piece. 
Andy B's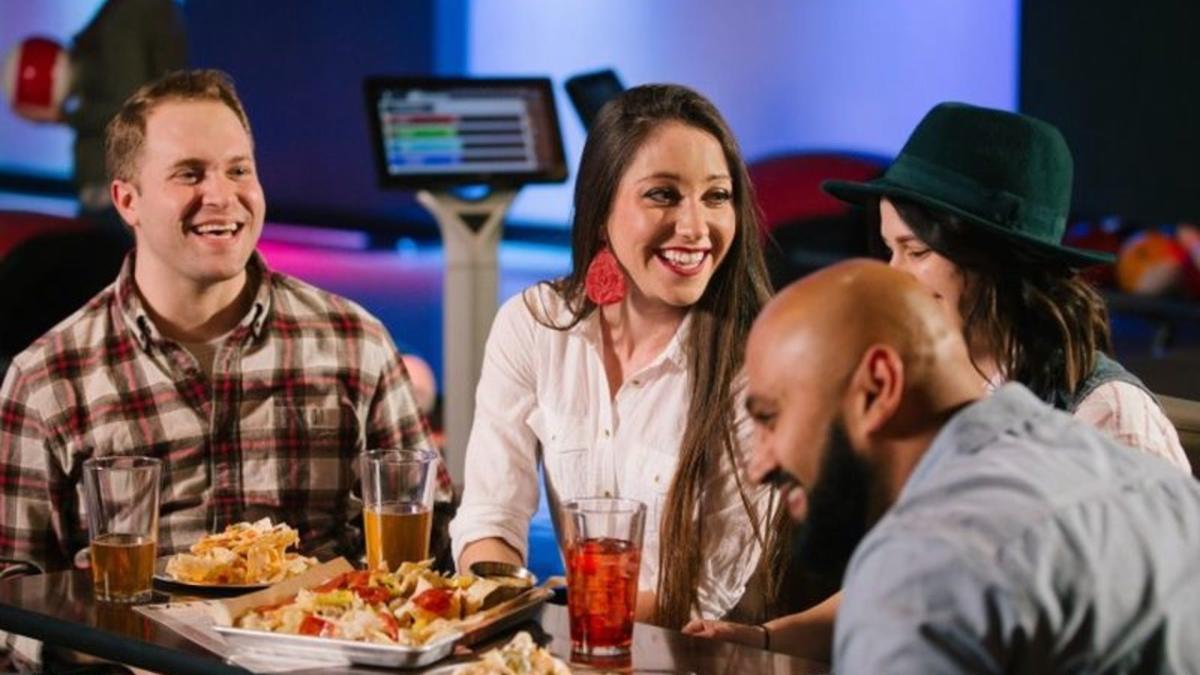 Compete with your loved one with a round of bowling and laser tag at Andy B's. Andy B's has 21 lanes of traditional bowling, 10 VIB (Very Important Bowler) bowling lanes, an underground laser tag arena designed to look, feel and sound like an abandoned mine and a large arcade game room
Address: 1127 E. Battlefield Rd., Springfield
Wonders of Wildlife National Museum & Aquarium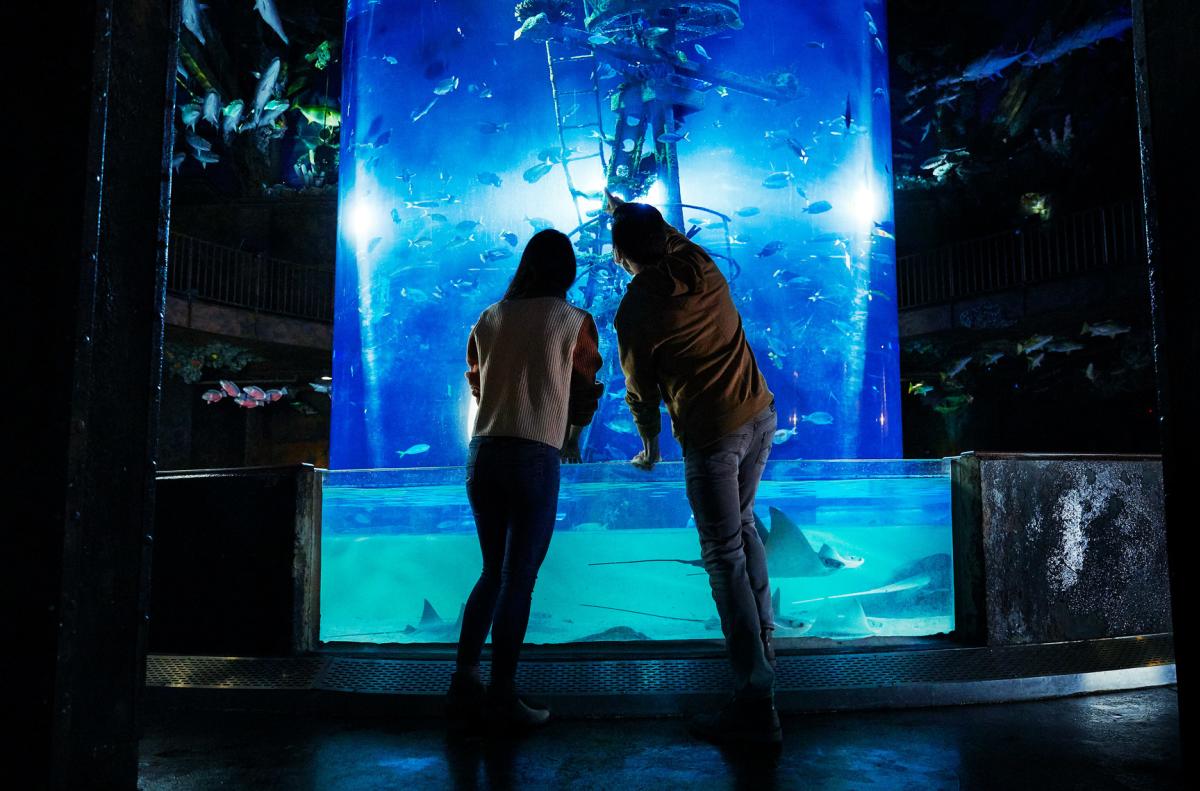 For a casual day out, an afternoon at Wonders of Wildlife National Museum & Aquarium is sure to make the perfect date. Be prepared to spend several hours here, as the 350,000-square-foot space houses over 35,000 species of fish, reptiles, amphibians, birds and mammals from small turtles to a large albino alligator. The sea of blue tanks stretches through a series of themed areas visitors can roam, such as an ocean shipwreck, Louisiana swamp area, Amazon rainforest and others.
Address: 500 W. Sunshine St., Springfield
What To Eat
Ozark Mill Restaurant at Finley Farms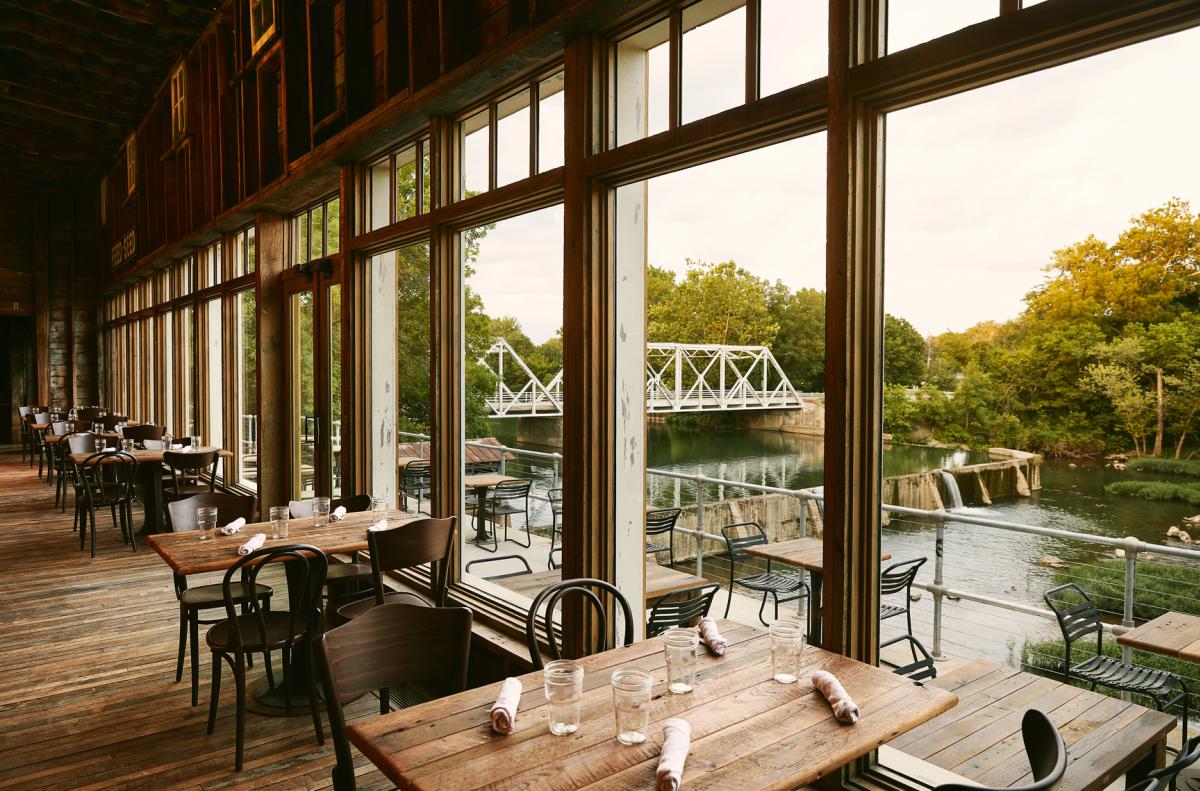 Photo courtesy of Finley Farms
For dinner and a view, The Ozark Mill Restaurant at Finley Farms in Ozark is the ultimate farm-to-table experience. Visitors can view the Finley River from their table while enjoying seasonal dishes featuring local, sustainable food sources, including 28 types of produce organically grown on-site.
Address: 802 Finley Farms Ln., Ozark
Progress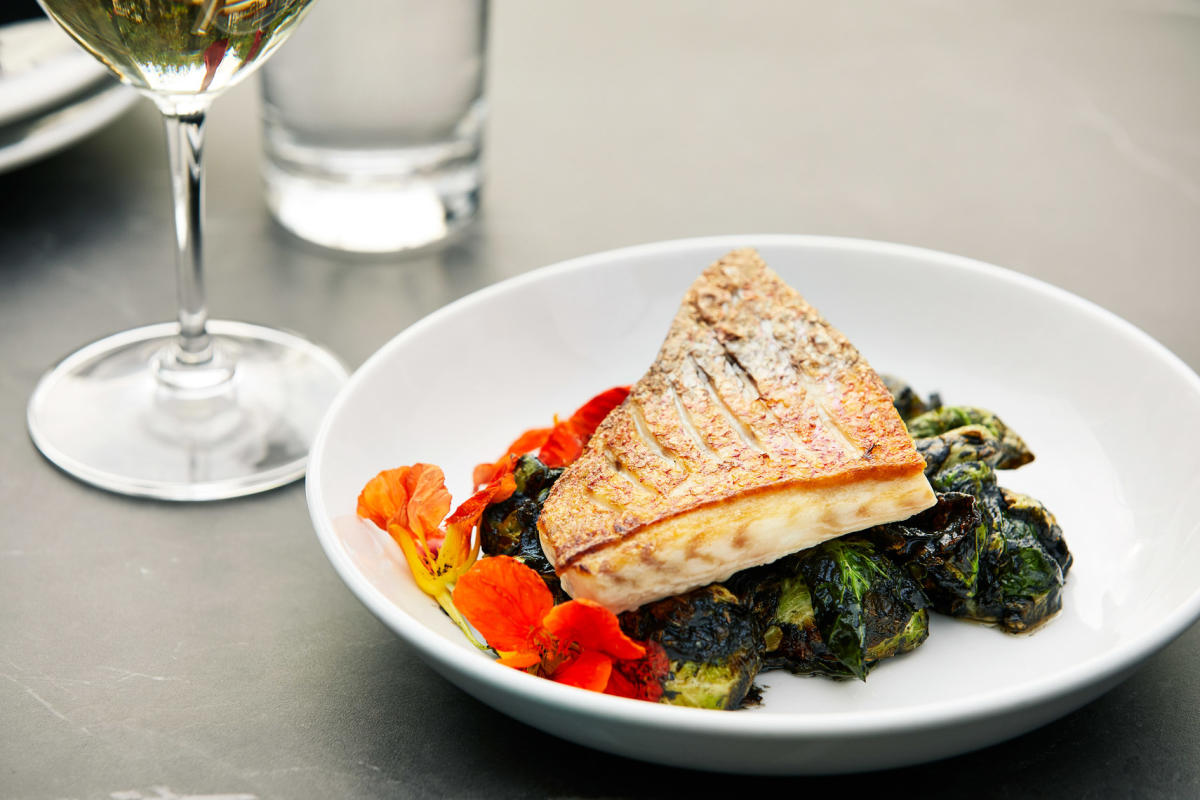 What started as a pop-up restaurant concept, Progress is a memorable and innovative food and beverage experience created for and by Springfield. Enjoy a seasonal lunch and dinner menu prepared with fresh local ingredients grown in the region. Brunch is served on weekends from 9 a.m.-2 p.m.
Address: 2144 E. Republic Rd. B-101, Springfield
Farmers' Gastropub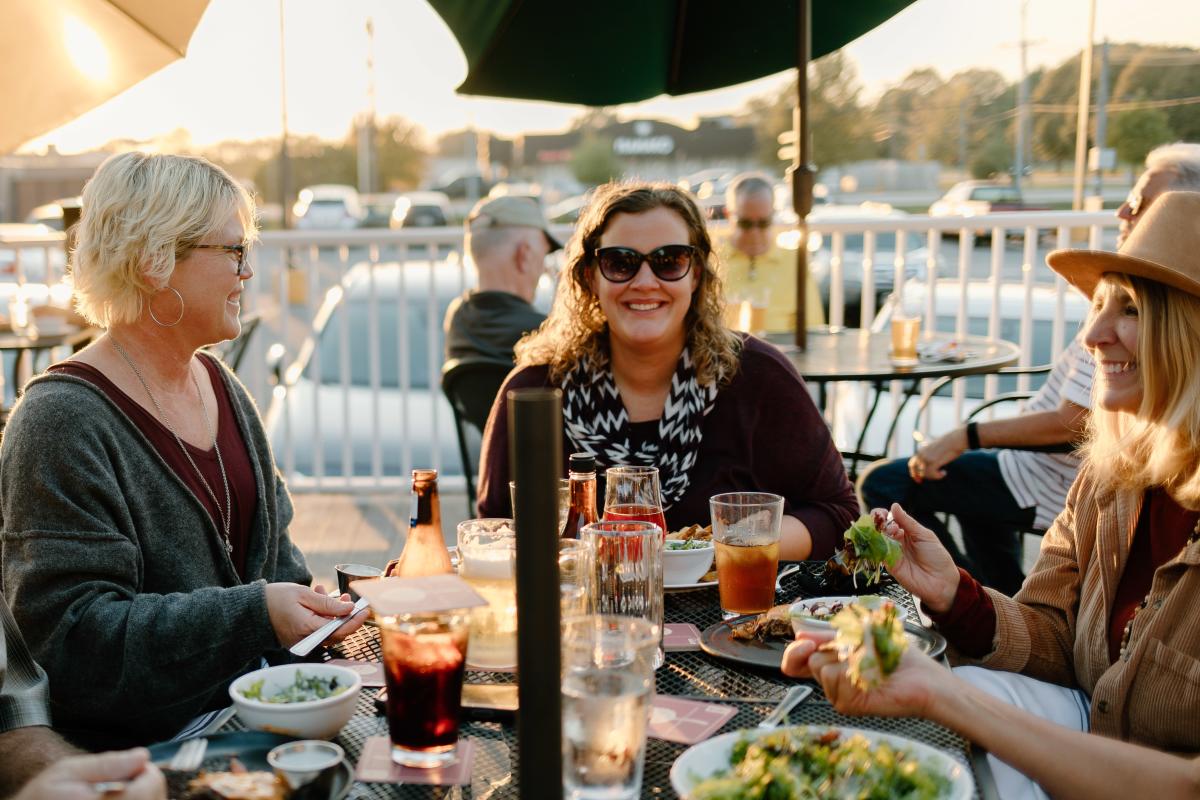 If you enjoy scratch kitchens, Farmers' Gastropub could become your favorite restaurant. From cutting chips (fries) to smoking trout and whipping up sauces, nearly everything in the kitchen is made in house. The rest of the ingredients are grown at the restaurant or in the surrounding regions.
Address: 2620 S. Glenstone Ave., Springfield
Springfield Brewing Co.
Great food, great beer and a comfortable atmosphere come together at Springfield Brewing Company. Eat inside in the two-floor restaurant, or dine outside on the heated patio. Find favorites like the signature mac and cheese, burgers, salads and sandwiches. Come back over the weekend for brunch between 11 a.m.-3 p.m.
Address: 305 S. Market Ave., Springfield
Fire & Ice Restaurant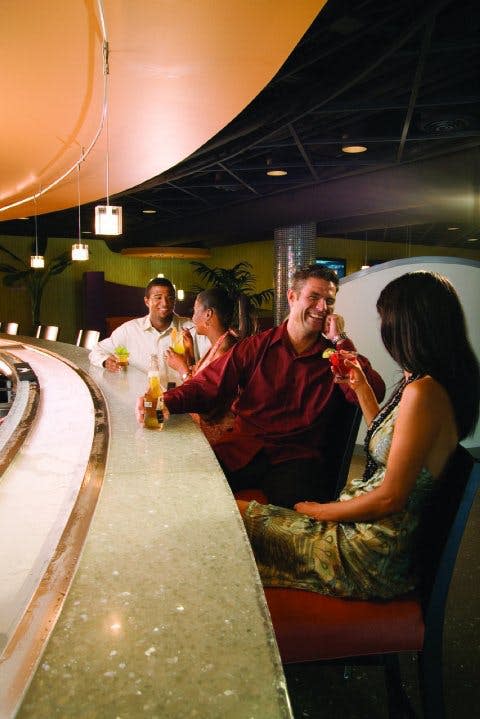 Chill out at Fire & Ice Restaurant & Bar featuring Springfield's only ice bar. A front-row seat at the bar allows you to see the culinary masters at work while keeping your drink cool on ice. With an extensive wine and cocktail list and food menu, enjoy the cool oasis with cocktails, such as 2 Degrees Below Manhattan, Midnight Oasis, and frozen drinks, such as the Frozé. 
Address: 2546 N. Glenstone Ave., Springfield
Flame Steakhouse & Wine Bar
For a romantic evening out, Flame Steakhouse & Wine Bar is sure to impress. Dine upstairs in the two-tier seating area or head downstairs to the Red Room for cocktail hour. Start off the night with a glass of wine from the extensive selection. From there, scour the menu with an array of steaks from dry-aged ribeye to filet mignon.
Address: 314 W. Walnut St., Springfield
Rise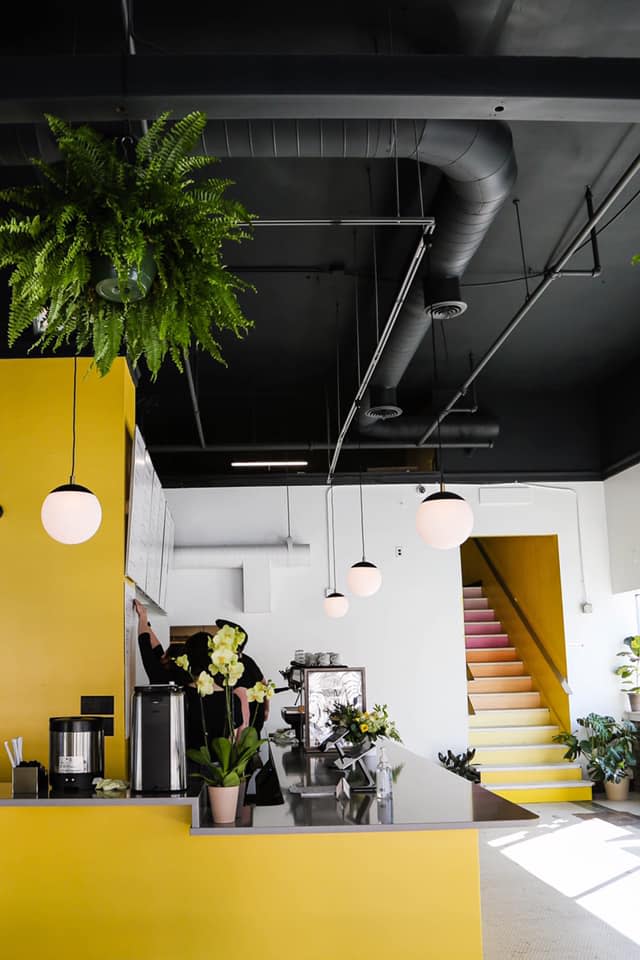 Photo courtesy of Rise
Healthy and delicious come together in the center of downtown at Rise. Order everything from fresh juice and coffee to eggs benedict and breakfast bowls. For a memorable photo, pose in front of the rainbow colored stairs or one of many pastel pink walls.
Address: 105 Park Central Square, Springfield
Osage Restaurant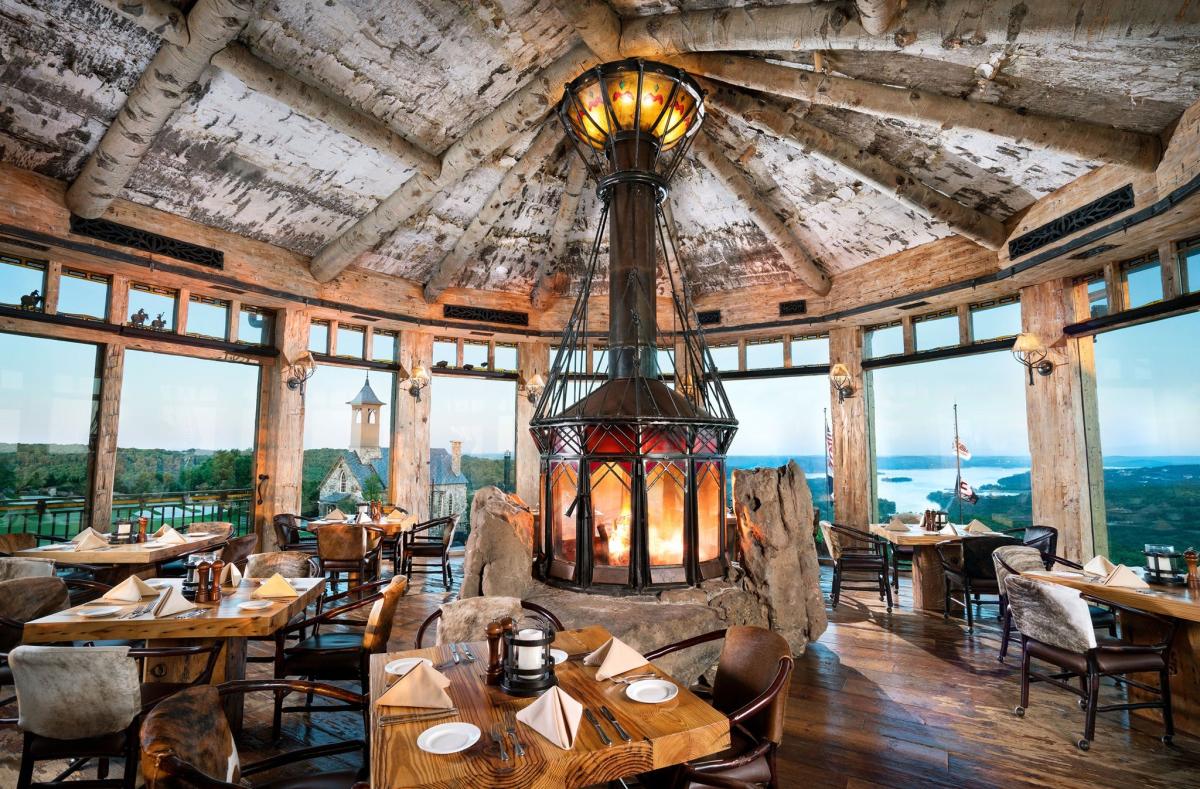 Photo courtesy of Top Of the Rock
Enjoy upscale regional cuisine with a sweeping view of the Ozark Mountains at Osage Restaurant near Branson, Missouri. Featuring unique artwork and Native American Artifacts, you'll experience much more than just a meal. Choose from a selection of fresh seafood and dry-aged steaks for a meal you won't forget.
Address: 150 Top of the Rock Rd., Ridgedale